The 10 Most Affordable Austin Neighborhoods
The 10 Most Affordable Austin Neighborhoods
Austin boasts a vaunted position atop "most desirable places to live" lists, thanks to its impressive job growth, its celebrated restaurant and entertainment scenes, and its (generally) warm weather. The Lone Star capital's housing costs reflect its wide-ranging appeal; in 2019, the Austin Business Journal singled Austin out as the "most expensive city in Texas." However, it's still possible to find Austin homes that are relatively low-priced and are also well worth their purchase cost... if you know where to look.
By gathering detailed pricing data, Neighborhoods.com has determined the 10 most affordable neighborhoods within Austin city limits, and we've outlined those areas, where they're located, what they're like, and what it costs to live there.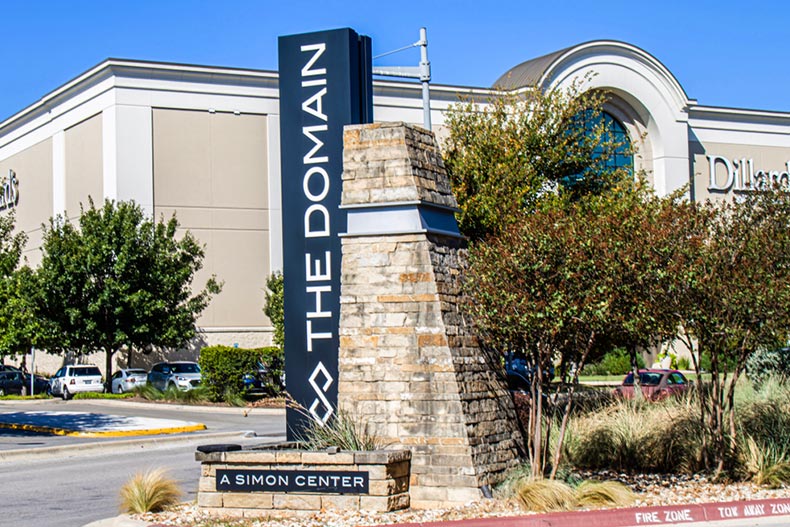 Median Home Price: $245,000
Median Price Per Square Foot: $216.01
A small North Austin neighborhood largely characterized by peaceful residential streets and single-family homes, North Lamar greatly benefits from its location. Tech commuters can easily access the many offices and worksites in the "Silicon Hills" area of northwest Austin, North Lamar's positioning right off of Interstate 35 makes it easy to access the entire city, and the neighborhood is only a 10-minute drive from The Domain, one of Austin's largest and most popular shopping centers. North Lamar includes grocery stores, auto shops, and other useful day-to-day destinations, and residents treasure North Lamar's relaxed vibes and international restaurant landscape.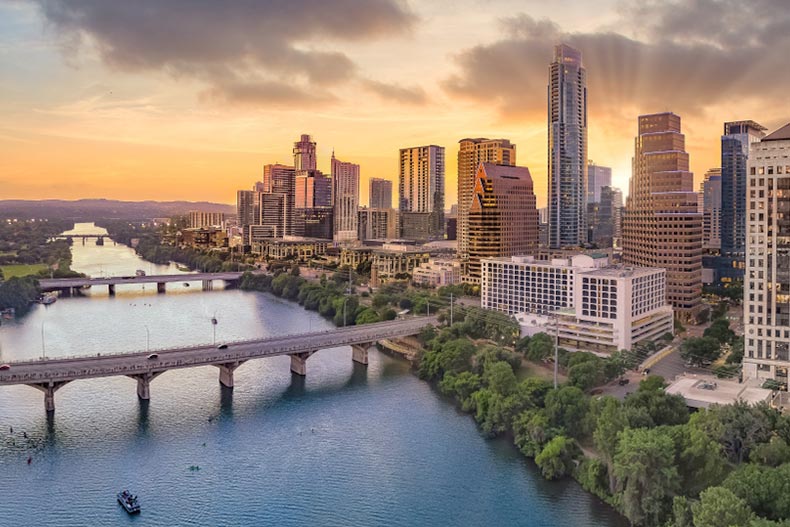 Median Home Price: $151,000
Median Price Per Square Foot: $291.51
East Riverside's desirable South Austin location and its gentle housing prices make this area a top choice among young Austin creatives. Plentiful local bars and restaurants also add to East Riverside's growing trendiness, as do its live music venues and its proximity to Downtown Austin (only 4 miles away).
East Riverside Drive, the neighborhood's main drag, is home to pharmacies, a large H-E-B grocery store, bank branches, and plenty of other conveniences, and residents who prefer to live a car-free life can take full advantage of the CapMetro 300 route, which takes riders north to East Austin (where they can easily connect to buses leading Downtown) and west to South Lamar (where they can access Downtown-bound rapid routes like the 803).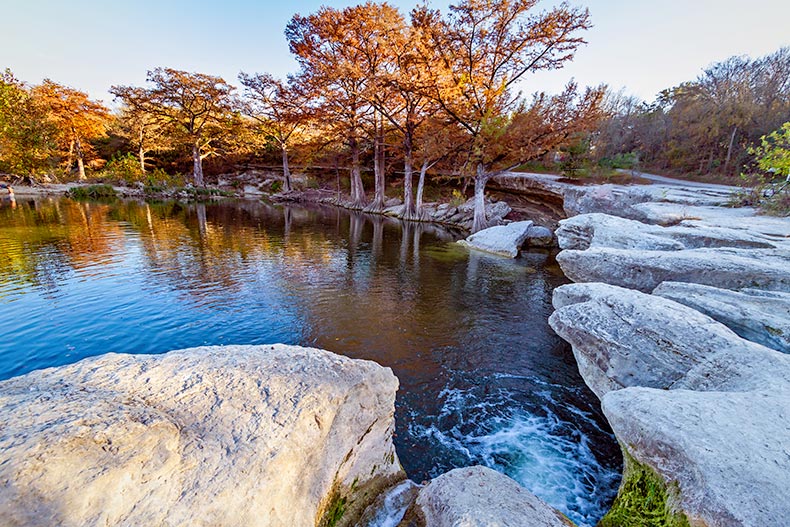 Median Home Price: $382,450
Median Price Per Square Foot: $182.73
Tucked just below Ben White Boulevard in South Austin, Westgate blends the conveniences of urban living with a slightly-out-of-the-way energy and reputation. Non-residents are most likely to visit this pocket of Austin to check out the Westgate Shopping Center, a well-appointed mini-mall with a Central Market organic grocery, multiple yoga studios, several restaurants and cafes, and a Regal movie theater. Locals who need to commute to other areas of the city enjoy quick access to multiple highways and frontage roads, resulting in an easy 15-minute drive time to Downtown Austin.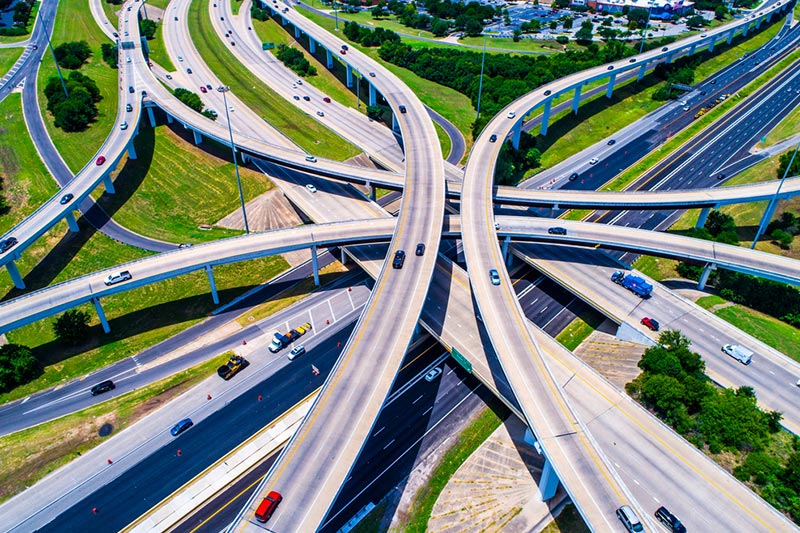 Median Home Price: $240,000
Median Price Per Square Foot: $312.50
For Austinites with a vested interest in staying close to the city's downtown center, Brentwood provides an excellent compromise between urban appeal and small-town charm. The neighborhood's abundant transit options (proximity to the Mopac Expressway and the Interregional Expressway, a Cap Metro Rail running between Brentwood and Downtown Austin) makes Brentwood an excellent choice for commuters.
Adjacent to prime residential regions like Hyde Park and Allandale and vibrant areas like Downtown and Old West Austin, Brentwood residents enjoy easy access to popular eateries and entertainment venues. Those who treasure the outdoors will enjoy the green spaces in and around the neighborhood, from Brentwood Neighborhood Park to the Charles Alan Wright ball fields.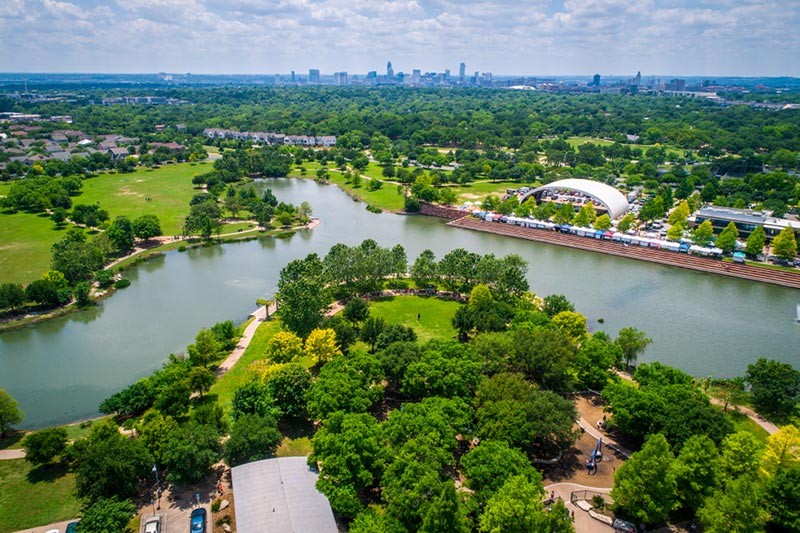 Median Home Price: $407,000
Median Price Per Square Foot: $259.90
Once known as an amenity-free neighborhood en route to the airport, Windsor Park in Northeast Austin has undergone a major resurgence in recent years. Studded with midcentury ranch houses, Windsor Park serves as a prime balance between New Austin and Old Austin. With shopping centers like Windsor Village and Capital Plaza, an H-E-B supermarket and cafe, and greenspaces like Bartholomew District Park, Windsor Park has proven especially attractive to residents looking for affordable real estate and a short distance from major thoroughfares like I-35 and U.S. 290.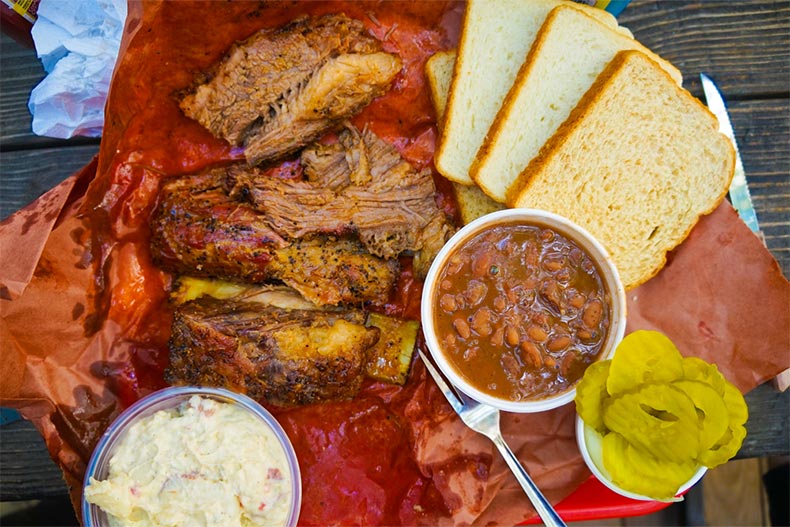 Median Home Price: $338,000
Median Price Per Square Foot: $313.91
Not to be confused with the hyper-trendy neighborhood of South Congress, East Congress has a decidedly lower profile, and that's the way its residents like it. What this neighborhood lacks in terms of big-name venues and hipster cred, it more than makes up for with a convenient South Austin location (just below Ben White Boulevard and south of the college enclave of St. Edward's), a peaceful suburban vibe, and a high volume of independent taquerias, BBQ joints, and craft breweries.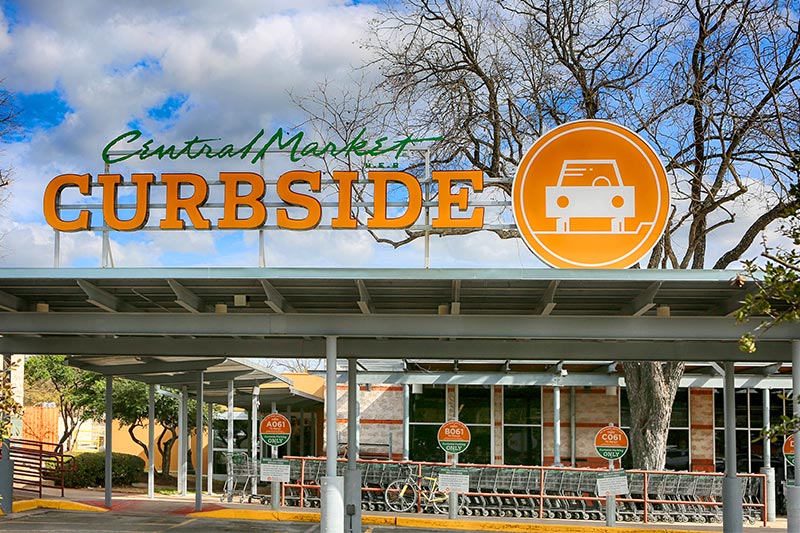 Median Home Price: $281,000
Median Price Per Square Foot: $365.43
If you ask a Hyde Park resident what they most appreciate about living in this peaceful, residential pocket of Austin, they're likely to point out the close-knit, neighborly energy. The quiet streets lined with single-family homes make excellent thoroughfares for dog walking and stroller-pushing.
Also, Hyde Park's designation as a historic district is largely due to the impressive inventory of vintage houses in the area; architecture enthusiasts will enjoy browsing the Victorian, American Craftsman, Queen Anne, and Tudor-style buildings throughout the neighborhood. Hyde Park's position directly north of the University of Texas' campus (and, therefore, very close to Downtown) also contributes to its desirability.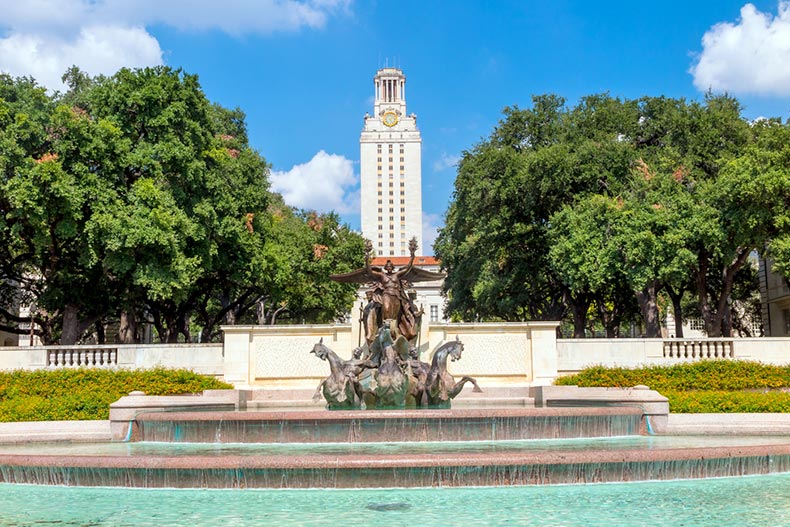 Median Home Price: $290,000
Median Price Per Square Foot: $364.66
North University, as its name suggests, can be found just above the UT campus; for that reason, it's a popular neighborhood choice for students and faculty. However, you don't need to be an academic to appreciate the remarkable livability of North University. This neighborhood is highly bus-accessible and pedestrian-friendly, it's an easy commute to both North Austin and South Austin (and, of course, to nearby Downtown), and it's chock-full of restaurants, coffee shops, bars, and bookstores.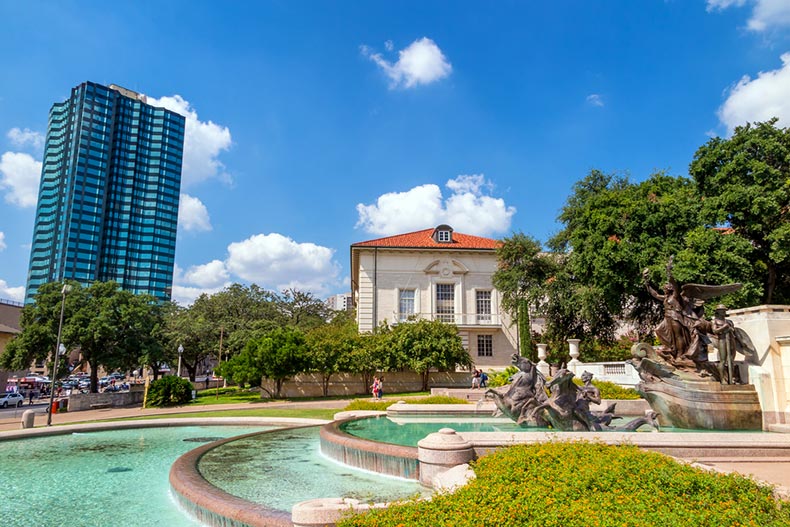 Median Home Price: $192,000
Median Price Per Square Foot: $463.77
Like North University, Hancock proves popular among UT students and staff, largely due to its location just east of campus. It's a small, family-friendly neighborhood with top-rated schools, quiet residential blocks, and a tight-knit community. Hancock's multiple greenspaces, including Hancock Recreational Center and Eastwoods Neighborhood Park, add to the neighborhood's appeal.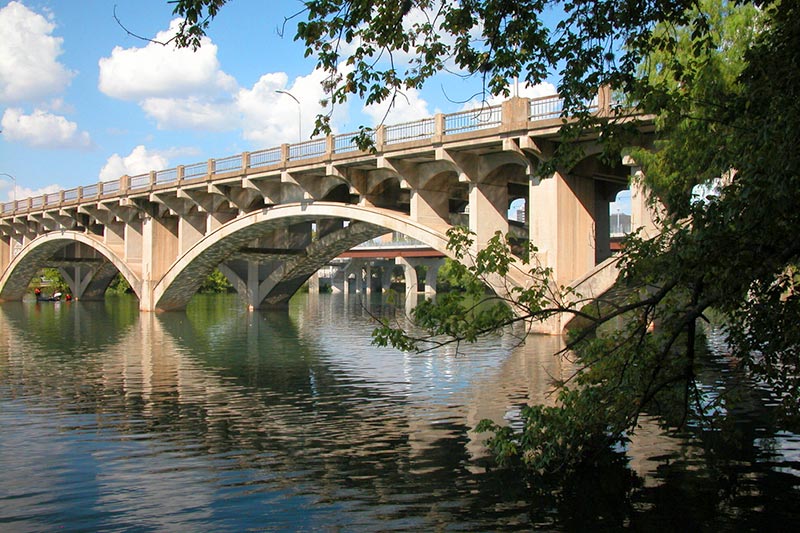 Median Home Price: $417,000
Median Price Per Square Foot: $323.39
With its close proximity to bustling Austin neighborhoods like South Congress and South Lamar and immediate access to interstates, South Manchaca (pronounced "man-shack") appeals to a wide range of residents, from young professionals interested in an easy commute downtown to families looking for a relatively inexpensive area with amenities appropriate for children.
South Manchaca features restaurants, indie shops, and bars to cater to its diverse population, and these all contribute to South Manchaca's regular appearances on round-ups of "Austin neighborhoods to watch."