San Diego Local Life
The 4 Most Dog-Friendly Neighborhoods in San Diego
The San Diego region of California is known for having many dog-friendly communities. There's no doubt about it that San Diegans love their pets—probably more than they love a Baja fish taco or a vibrant sunset.
San Diego is both a dog and dog-owner paradise. If you want to spoil your pup, then San Diego is a superb city for your pets to enjoy the best quality of life. These four San Diego neighborhoods have fantastic dog parks, dog-friendly restaurants, and sunny weather for long walks with your canine companion.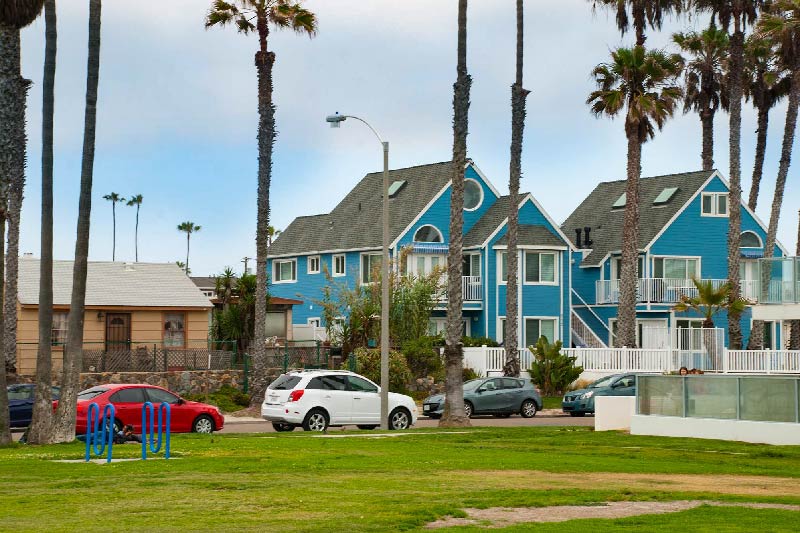 Ocean Beach better known as OB by locals is one of San Diego's fastest growing communities. This laid-back, bohemian neighborhood is home to the Original Dog Beach known as Ocean Beach Dog Beach, which is a great off-leash destination for your pooch. This popular beach with rock jetties on either side is located on the north end of Ocean Beach, and it's always filled with dogs of all shapes and sizes. Once your canine has splashed around all afternoon, you can head to Sunset Cliffs Natural Park, where you both can enjoy a fantastic sunset and breathtaking views.
There are a number of dog-friendly bars and restaurants in Ocean Beach as well, such as New Port Pizza and the OB Surf Lodge, so there's no reason you can't have your pup in tow when you head out for something to eat. Also, less than a ten-minute drive from the beach community is The Wine Pub; a cozy restaurant that not only caters to you but also your pet. Their full menu offers up shareable plates, salads, and entrees for you, but they also have a special canine menu that features entrees with chicken and rice or peanut butter. The Wine Pub also offers homemade biscuits that dogs can munch on while you both enjoy dinner out on the patio.
When it's time for their regular checkups, there are several options close to home. You have the Point Loma Veterinary Clinic, Sunset Cliffs Animal Hospital, and in case of an emergency, VCA Emergency Animal Hospital is only a quick car ride away.
There are many professionals and families in Kensington, and nearly everyone has a dog. Before even asking what your name is, your neighbors will learn your dog's name first. The local park, Ward Canyon Park is one of the most popular spaces in the neighborhood. With mature oaks and sycamores and huge open areas, it's an excellent place for dogs to roam. There's also a gated off-leash section, so your pups can run free and mingle with all the other doggies.
If your fluffy friends love being treated like a prince or princess, then Buddies & Babes will suit them fine. Their grooming services will have them looking their best, and if your pup is fussy about getting bathed by anyone but you, self-washing options are also available. This establishment also has top-notch selections of food and treats, which makes it the best one-stop shop for your pet needs.
In Kensington, you can spoil your dog with services like dog park outings and play dates provided by The Joyful Pooch. As a pet owner, you'll also want to know if there's a vet nearby, and in this neighborhood, you'll find the Kensington Veterinary Hospital.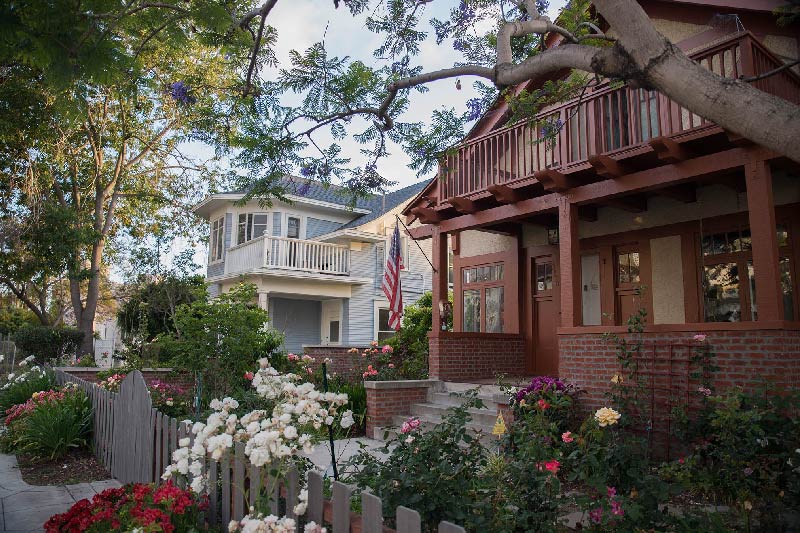 Dogs who live in the Hillcrest neighborhood are free to run around some pretty cool parks nearby. With just over two acres of fenced-in space, Nate's Point Dog Park is a well-known off-leash dog park in the San Diego region. At Grape Street Dog Park, there are two doggy water fountains and picnic tables for owners who want to sit in the sunshine while their pups play.
After working up an appetite from playing fetch, you can grab some Mexican fare on the patio with your pooch at Baja Betty's or grab a sandwich at the dog-friendly Hillcrest Sandwich Shop.
A sprawling neighborhood, Hillcrest has no shortage of vet clinics and pet stores. There's the VCA Hillcrest Animal Hospital and Dr. Boy's Veterinary Resort that will take care of all your pet's health needs. In addition to vet clinics, Hillcrest also provides establishments like Bow Wow Dog Bakery, Dirty Dogs, and Howlistic that will be your go-to spots for all of your dog's favorite treats, toys, and food.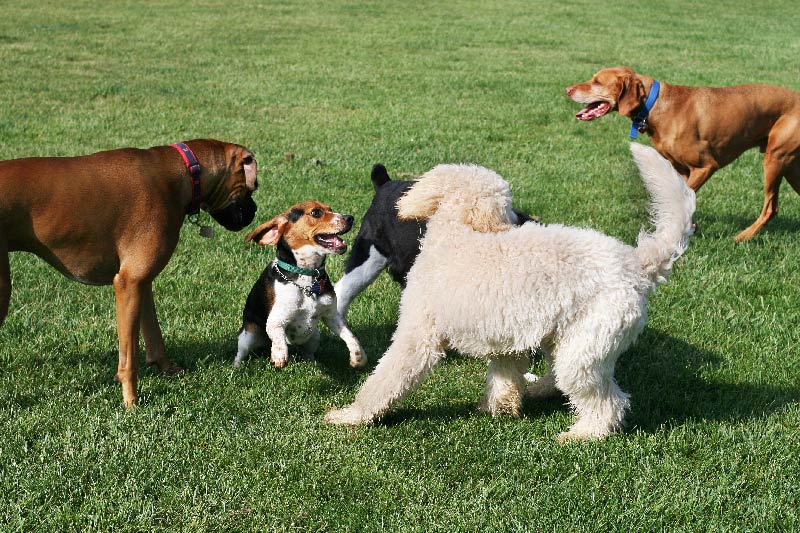 Nestled in the foothills north of Scripps Ranch and south of Carmel Mountain Ranch, Sabre Springs is an urban suburb with plenty of places for you and your dog to enjoy together. The neighborhood is home to two parks; Sabre Springs Community Park, which has a beautiful paved path along the perimeter, and the adjacent Van Dam Peak Savannah Trail Heads.
If you and your dog are up for some natural terrain and elevation changes, this is a superb greenway for both of you to explore. South Creek Park offers up great spaces for walking your dogs, and the park has direct access to the canyon walking trails. If you're really not the hiking type, there's the Poway Dog Park. Or if your dog is home alone while you work, the Dog Days Ranch is the perfect place for them to gets lots of attention and exercise while you're away.
If your dog gets a little dirty on the trails, you can take them to Pure Grooming, where they'll be cleaned up with eco-friendly products that are sure to restore your pet's skin and coat. To find anything else your dog needs, Kahoots hand-selects all of their dog food, treats, toys, and supplies for quality, style, and utility.
At pet-friendly establishments, like Yanni's Bar & Grill and Nutmeg Bakery & Café, you and your four-legged friend will never be disappointed. At Yanni's they greet pups with a bowl of water, and they have a charming, shaded patio with ample seating for all. At Nutmeg, there are treats for your pet to nibble on as you sip on your morning coffee or latte.
For your dog's vet needs, there's the Black Mountain Road Pet Clinic, and for any after-hours attention they may need, ER4PETS is one of the most trusted animal hospitals in San Diego, and both are just a quick car ride away from Sabre Springs.