Austin Local Life
The 4 Most Vegan-Friendly Neighborhoods in Austin
Thanks to acclaimed barbecue venues like Franklin Barbecue, Micklethwait Craft Meats, and La Barbecue, Austin holds a well-deserved reputation as a carnivore's dream city. Nevertheless, residents and visitors who follow vegetarian and vegan lifestyles can also find plenty of high-quality Austin restaurants and shops that cater to their dietary needs.
These four neighborhoods contain a particularly high volume of innovative, flavorful, and exciting vegan restaurants and markets that hold up to Austin's lofty standards of culinary excellence.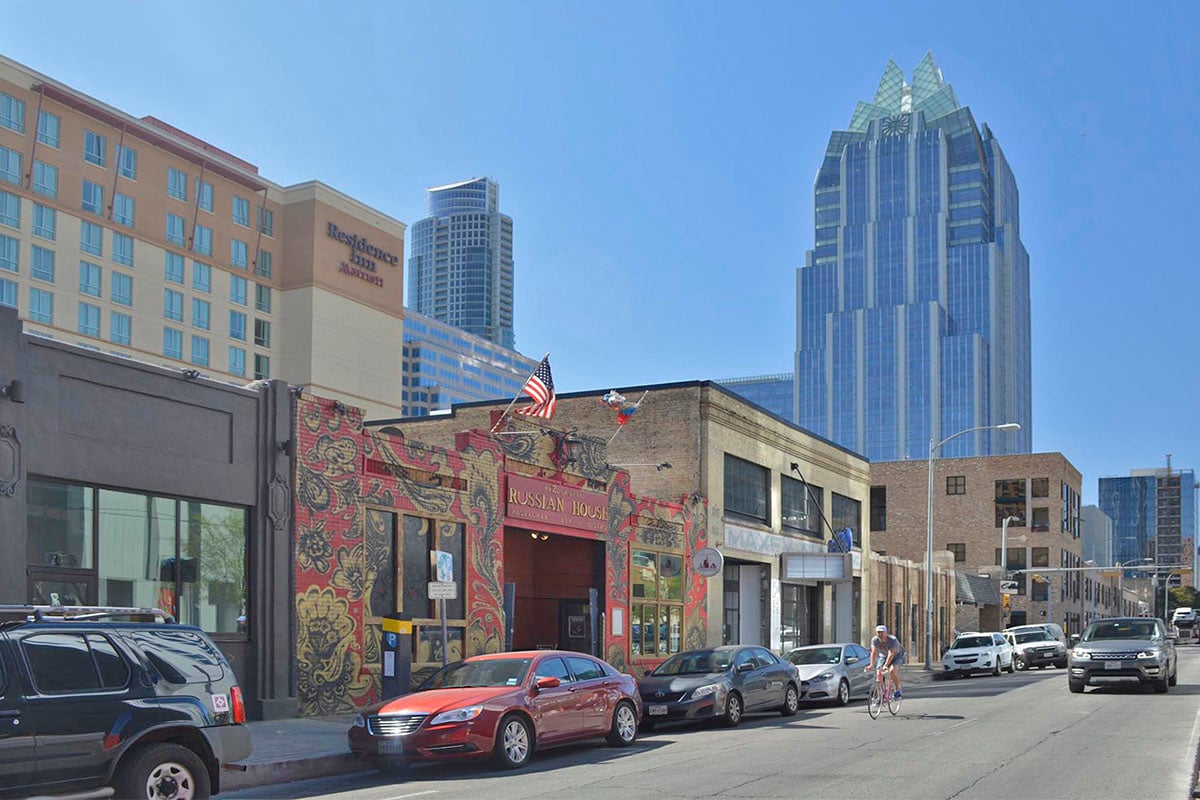 The epicenter of Austin business, commerce, and entertainment, Downtown Austin also happens to be a prime locale for enjoying plant-based cuisine and finding grocery purveyors that prioritize the needs and interests of vegan shoppers.
Downtown Austin is home to the flagship location of Whole Foods, a nationwide retailer that gained renown for its organic produce, vegan-friendly prepared foods, and impressive selection of alternative proteins.
Downtown residents also have access to the Sustainable Food Center Farmers Market, a weekly event in Republic Square that features produce grown by Central Texas farmers, small-batch jams and condiments, and breads and prepared dishes that comply with vegan standards.
In terms of dining, downtown vegan hotspots include Flower Child (a chic cafe with salads, grain bowls, and wraps), Koriente (an Asian-fusion eatery with curries, hand rolls, and "noodle" bowls all geared toward vegan guests), and JuiceLand (an Austin mini-chain dedicated to smoothies, cold-pressed juices, and acai bowls).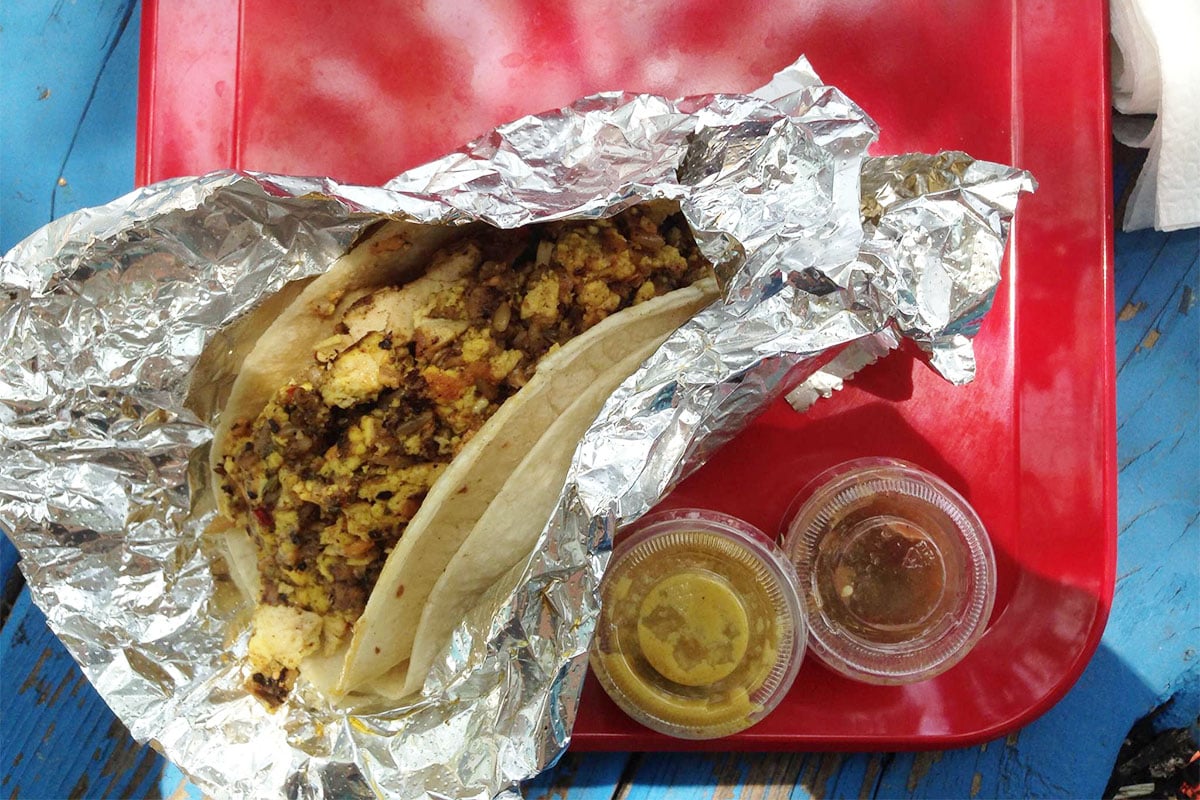 Hip, creative, and forever on-trend, East Austin hosts numerous businesses dedicated to vegan practices. Counter Culture, a beloved local institution, offers a fully-vegan and gluten-free menu of cravable cafe fare like seaweed salad, baked artichoke dip, a beet mushroom walnut burger, and jerk-spiced seitan.
One of Austin's most celebrated food trucks happens to be vegan: Arlo's, an East Austin taco and burger vendor parked beside Cheer Up Charlie's bar that proves that satisfying comfort eats don't require animal products.
Speaking of vegan taquerias, a new arrival on the East Side food truck scene known as The Vegan Nom offers up plant-based vegan migas tacos with tofu scramble and vegan cheddar, vegan Korean barbecue tacos, and vegan chips and queso, among other animal product-free bites.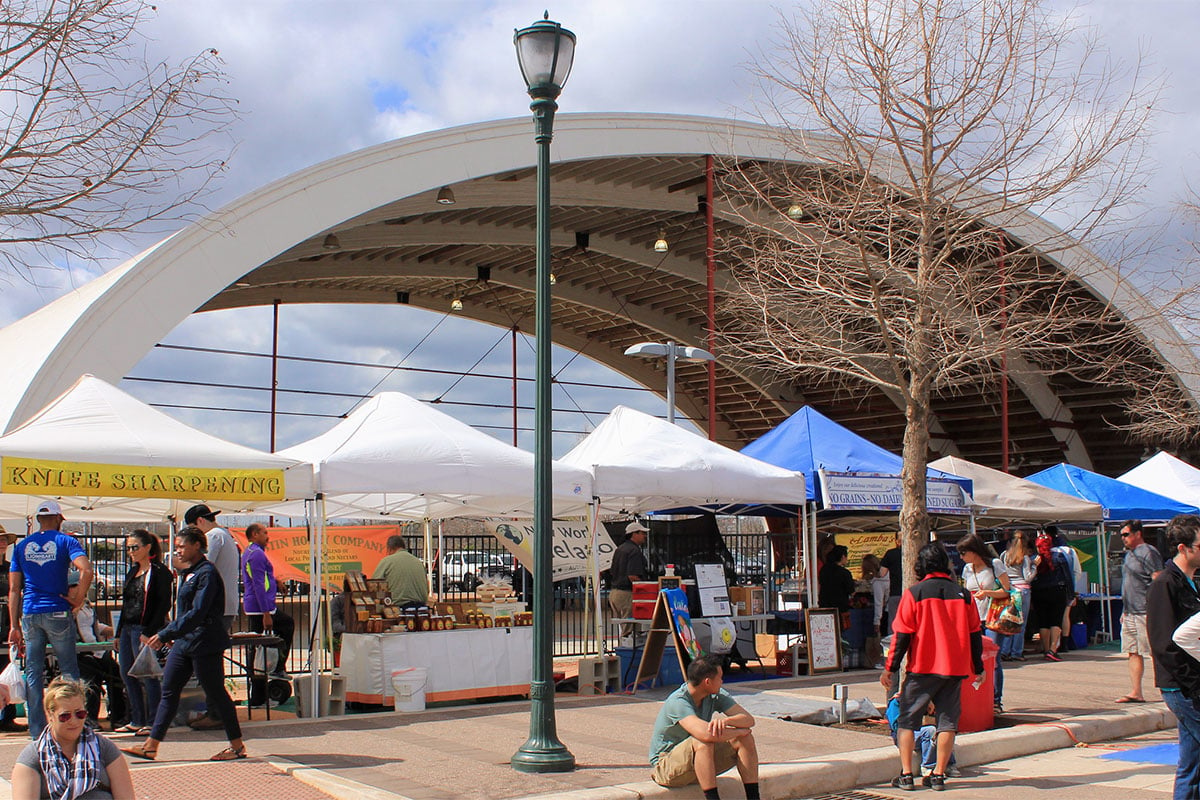 Along with counting among Austin's most eco-friendly neighborhoods, the Central Austin enclave of Mueller also caters masterfully to ATX's vegan population. The famous Texas Farmers Market at Mueller is one of the city's best, and shoppers from the entire metro area flock here on Sundays and Wednesdays to pick up local organic fruits, veggies, and artisanal food products, many of which fall within vegan parameters.
Mueller's dining landscape also offers up appealing options for a vegan clientele. The phenomenally popular Conscious Cravings specializes in "modern vegan cuisine," with a menu featuring items like chimichurri seitan wraps with grilled onions; "eggless" tofu salads with spinach, grilled onions, and vegan mayo; and carrot, pineapple, mango, and peach smoothies with flax seeds.
And very soon, Mueller will be home to Austin's first vegan cheese shop, Rebel Cheese, offering dairy-free cheeses, vegan "meats," made-to-order soups, salads and sandwiches, and a wide array of plant-based groceries.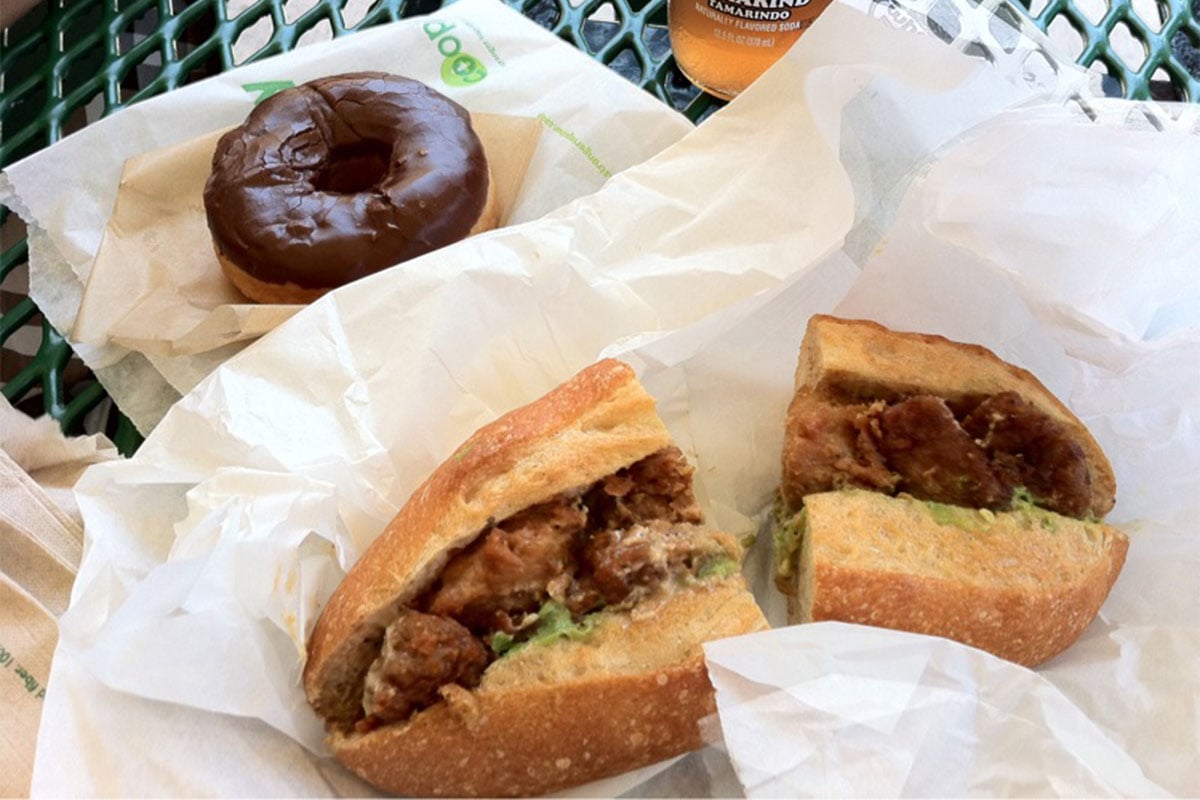 The bustling South Austin neighborhood of Zilker is an unquestionable culinary destination, with everything from the high-end sushi of Uchi to the quirky locavore dishes of Odd Duck to the Asian-influenced barbecue of Loro available within neighborhood limits. Luckily, vegan diners will never feel left-out of Zilker's vibrant restaurant scene, as the area contains compelling culinary choices for visitors with plant-based diets.
Directly across from Butler Shores Park (which borders Lady Bird Lake), you'll find Casa de Luz, a restaurant and wellness center with yoga classes, seminars, and a dining room with a set menu that changes daily but always includes dishes that are vegan, macrobiotic, and gluten-free.
Just a few blocks away, the ATX Food Co. food truck serves up veggie-based tacos (like Lucky Squash and Building Broccoli), stir-fry bowls, and breakfast platters like vegan omelettes and pancakes. And while ramen isn't typically considered a vegan specialty, the savvy purveyors at Ramen Tatsu-Ya serve a vegan ramen bowl—made of soy and mushroom broth, tofu, brussels sprouts, corn, wood ear mushrooms, and greens—that's a consistent menu favorite.
If you venture one neighborhood over to South Lamar, you can get your shopping done at Wheatsville Co-Op, a beloved spot for vegan groceries, organic produce, ready-to-eat prepared meals, and even natural and organic wines. Regular shoppers are encouraged to become co-op members, but the store is also open to non-members.