The 5 Things Transforming Houston's East Downtown Neighborhood
As Houston continues to grow, developers are focused on transforming East Downtown Houston, known as EaDo, into a walkable neighborhood complete with eclectic office and retail shops and industrial-chic residences. Looming in the shadow of Houston's downtown skyline, EaDo was once a neighborhood littered with warehouses and railyards. Desolate and unrefined, EaDo was primarily inhabited by Asian restaurants and businesses that had given the area the name "Chinatown." Alas, Chinatown moved out to the suburbs and once again, EaDo lost its identity.
Fortunately, there is now a resurgence in EaDo that is as successful as it is strategic. The area could further see a massive change if Houston's plan to reconstruct and move Interstate 45 and Interstate 69 and the demolition of the Pierce Elevated is brought to fruition. Once that artificial barrier is gone, Downtown Houston will spread east and south, and EaDo will be the next place developers look to expand. Here are five reasons why EaDo is the new emerging neighborhood.
BBVA Compass Stadium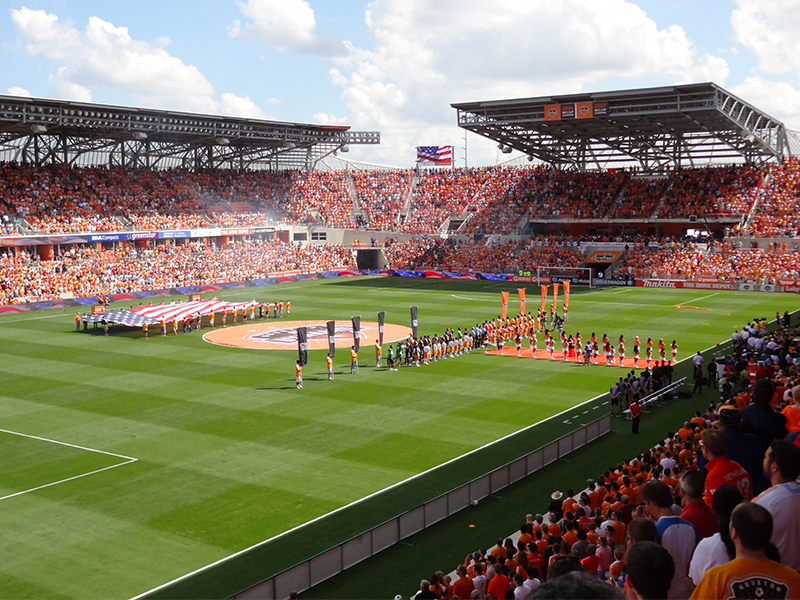 A huge part of EaDo's explosion is the BBVA Compass Stadium, home to the Houston Dynamo, a Major League Soccer club, and the Houston Dash of the National Women's Soccer League. Opened in 2012, this stadium has hosted enthusiastic fans for soccer matches, rugby, and concerts. There is even a street festival atmosphere in the parking lots before you enter the stadium.
METRORail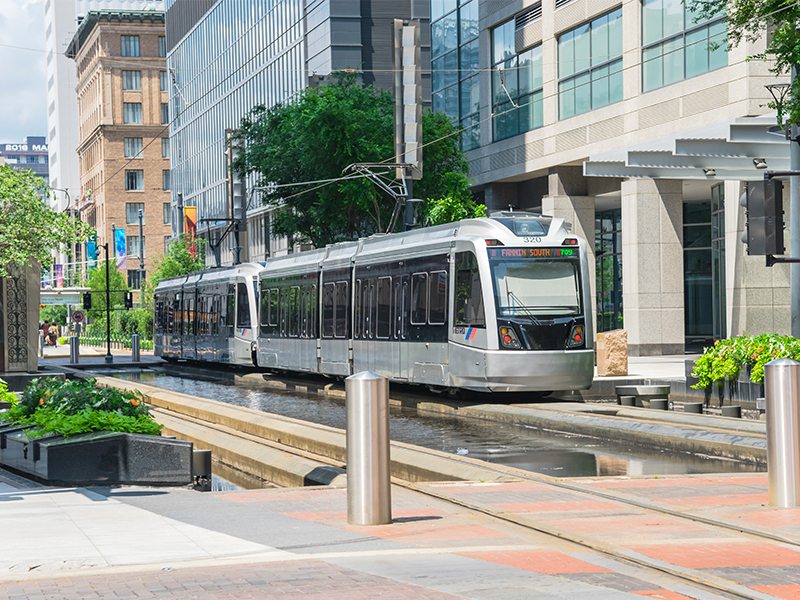 The METRORail is Houston's 23.8-mile light rail system, and behind Dallas' DART it's the second-most travelled light rail system in the south. A good portion of this travel is towards EaDo, as so much of this area is pedestrian-friendly and teeming with a busy lunch crowd, enthusiastic sports fans, and an active nightlife.
Avenida Houston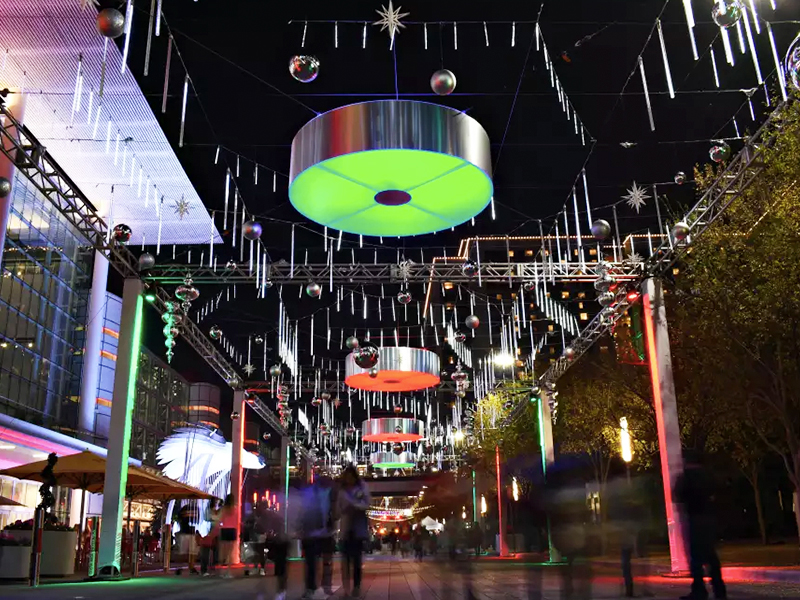 The completion of the 97,000-square-foot Avenida Houston provides Houstonians, conventioneers, and tourists with a walkable entertainment destination with ritzy dining. It includes Discovery Green's 12-acre park, numerous public art installations, as well as two convention headquarter hotels connected to the George R. Brown Convention Center — the Marriott Marquis Houston and the Hilton Americas-Houston. The area around Avenida Houston, including EaDo, also features dining and retail options well as unique meeting spaces.
Pitch 25: A Soccer Bar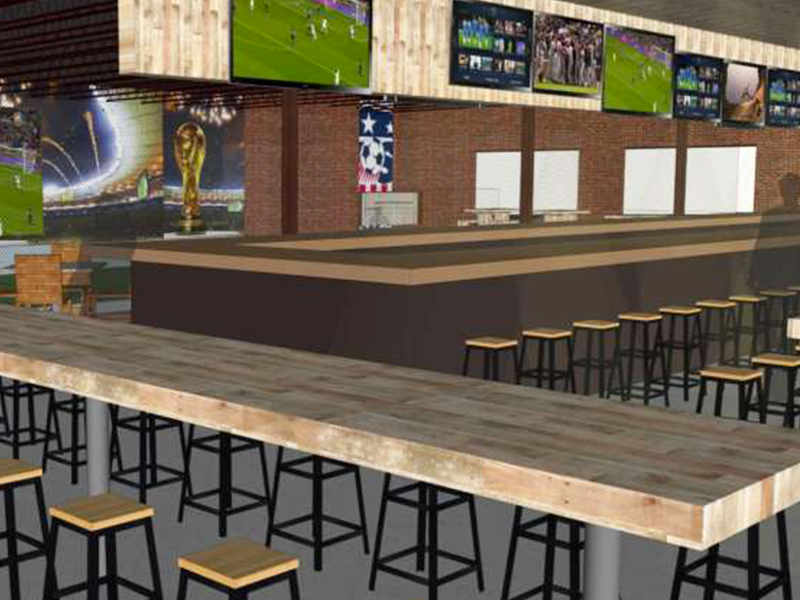 Houston Dynamo's all-time leading scorer, Brian Ching, has announced Pitch 25, a soccer bar and restaurant in EaDo. Pitch 25's EaDo location is strategically positioned between BBVA Compass Stadium and Downtown. The 25,000-square-foot venue will feature an indoor soccer field and large outdoor beer garden. Pitch 25 plans to open in March, ahead of the 2018 MLS season and FIFA World Cup.
8th Wonder Brewing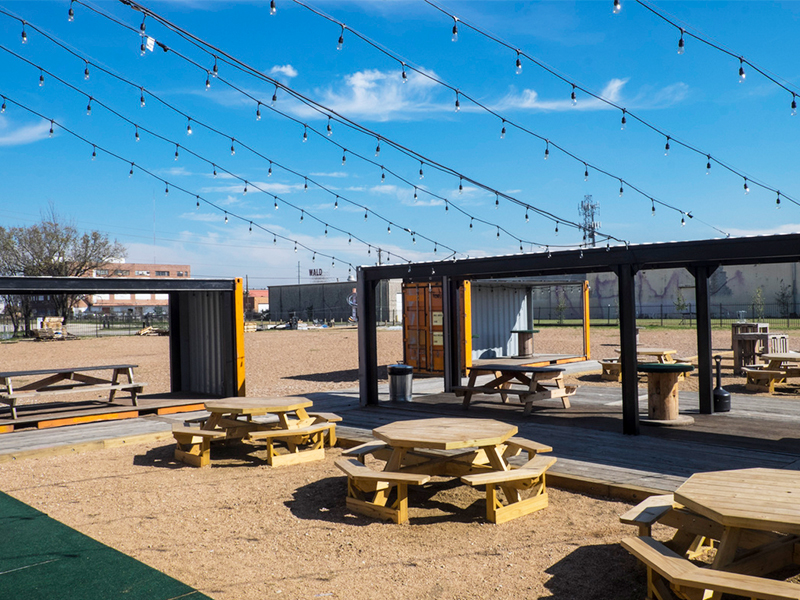 8th Wonder Brewing has played a major part in developing EaDo's social scene as it grows more popular. The brewery has a pet-friendly indoor/outdoor setup, and there's even original Astrodome seats in the taproom.