Phoenix Real Estate
The 5 Top-Selling Communities of Tucson
Tucson is a lively city that's known for its natural landscape, vast outdoor recreation, authentic local cuisine, and vibrant arts and culture scene. Homebuyers are also drawn to this city thanks to its diverse neighborhoods and variety of home styles and price points to fit almost every budget and lifestyle. Knowing exactly where people are buying homes can also be helpful information because the top-selling communities in any city are usually those offering the best amenities, location, and prices. Based on internal information compiled by Neighborhoods.com from November 2016 to Number 2017, these are the top-selling communities in Tucson.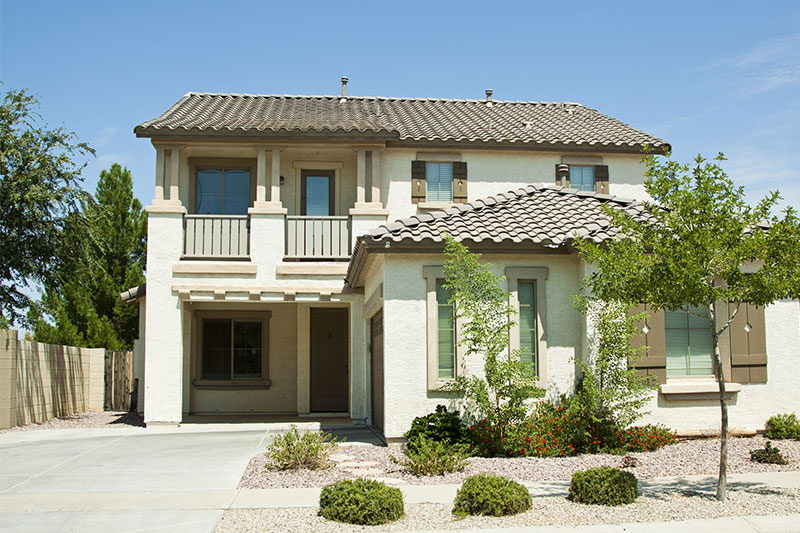 Midvale Park is a popular neighborhood in Southwest Tucson and attracts many homebuyers because of its easy access to Interstate 19, Mission Road, Irvington Road, and Valencia Road, as well as a Tucson International Airport. The neighborhood also has a small park with 10 exercise stations that promote health and fitness, as well as Oaktree Park and Grijalva Park which havesports fields, a playground, and a basketball court.
The community also recently showed a commitment to water preservation by establishing the Midvale Park Green Stormwater Infrastructure, which is intended to harvest stormwater from the neighborhood and mitigate natural erosion as well as educate residents about water preservation. Midvale Park also has a variety of public schools, making it easy for families to send their kids to a school close to home. There are also dozens of restaurants just outside of the neighborhood boundaries as well as a few nightlife options. Most of the homes in Midvale Park were built between 1981 to 2017. Homebuyers can find single-family homes priced starting below the $100s and going up to the low $200s.
Located in East Tucson, Silverado Hills is a 250-acre community with about 483 homes. Residents enjoy the community's natural desert spaces as well as views of the Rincon and Catalina Mountains. Just minutes away from Saguaro National Park East, residents can take advantage of multiple hiking or biking trails or enjoy learning about the Saguaro, the nation's largest cacti. Residents are also close to major grocery stores and restaurants.
Silverado Hills consists of one- and two-story single-family homes that were built by Sombra, Richmond American, Canoa, and Pepper-Viner. Homes come in a variety of styles including contemporary, Santa Fe, Spanish, and Southwestern. Homebuyers can find homes priced from the mid $200s to high $300s.
A community that provides its residents with plenty of amenities is Countryside. Residents stay active at the Countryside Community Club, which is an exclusive 10.3-acre recreational facility. The club features a junior-size Olympic pool, wading pool, spa, recreation room with kitchen, two tennis courts, enclosed racquetball courts, fitness room, basketball court, sand volleyball, softball field, picnic tables, and a children's playground. The amenities are a major draw for homebuyers looking for an active and social lifestyle without having to travel far from home.
Countryside is a mature community with lush landscape and a tranquil atmosphere. The neighborhood has plenty of walking and biking trails—perfect for evening walks with views of the Tucson Mountains to the west. With about 500 homes in this community, residents enjoy a tight-knit vibe. Homebuyers can also find a range of architectural styles from condos and attached townhomes to detached single-family homes. Home prices are listed starting in the mid $100s to high $200s.
Surrounded by open desert and set against the backdrop of Tucson Mountain Park, yet a short drive away from Downtown and the University of Arizona, Tucson Mountain Sanctuary is a favorite among homebuyers.It's prime location also allows residents easy access to several of Tucson's major attractions, which include the International Wildlife Museum and Greasewood Park. Homeowners have plenty of outdoor recreational options in the area as well such as hiking in nearby Saguaro National Park, Gates Pass, and Sweetwater Preserve. The community is also close to four renowned golf courses: Starr Pass Golf Club, El Rio Golf Course, Tucson Estates Golf Course, and Silverbell Golf Course. Homes come in various styles and are priced from the high $100s to the mid $200s.
A luxury condo community seemingly carved out of the foothills of the Santa Catalina Mountains, Veranda at Ventana Condominiumsconsists of 42 buildings and 408 units throughout the 25-acre grounds. The community has a clubhouse, two swimming pools, a fitness center, ball courts, and a playground. The landscaped common areas allow for casual get-togethers around the ramadas and barbecue areas. Residents are also close to the golf and resort amenities found at Loews Ventana Canyon Resort. Veranda at Ventanaalso has multiple top-rated schools Esperero Canyon Middle School and Ventana Vista Elementary School. Condos in this community offer approximately 648 to 1,198 square feet of living space with prices starting in the low $100s.