The 6 Best Small Towns Near Dallas-Fort Worth to Escape the Big City
The 6 Best Small Towns Near Dallas-Fort Worth to Escape the Big City
Dallas-Fort Worth is the fourth largest metro area in the country. That means there are tons of people, even more traffic, and buildings for hundreds of miles. That's great news when you want access to a lot of jobs, shopping, or entertainment. But when you want to feel like you're really getting away from the city, that can feel hard to do.
Most of the metroplex consists of either conventional suburbs or dense city blocks, and it's hard to find wide-open spaces. If you want to truly escape the city and feel like you're in a real, old-fashioned small town, you'll have to drive a bit, but it'll be worth it. Some of these cities are within an hour's drive of DFW, but they feel like they're hundreds of miles away.
Decatur is about as country as it gets, and it's only about 40 miles northwest of Fort Worth. As a point of contrast, Downtown Fort Worth is approximately 32 miles from Downtown Dallas. Why go to a busier and more citified location when you could get away from it all instead? Decatur still has cheap land and lots of charming independent businesses.
Points of Interest
• Wise County Heritage Museum: This is a great spot to learn all about the history of this area, with kind and informative guides to give you a tour. This building has been around since 1892, one of the few truly historic buildings in North Texas.
• Trinity Street Coffee Bar: This coffee shop is more popular with the locals than even the major corporate chain. In addition to a wide variety of coffees (try the rosemary lavender latte), they also offer alcoholic beverages.
• Rooster's Roadhouse: This down-home kind of restaurant is right next door to the Trinity Street Coffee Bar on the Decatur Square. You'll find good old Texas cowboy fare here, like barbecue and burgers. This is a bit of a dive bar atmosphere but you'll appreciate the delicious and unpretentious food (try the Redneck Sushi). If you sit on the second floor of the restaurant, you'll get a good view of the square.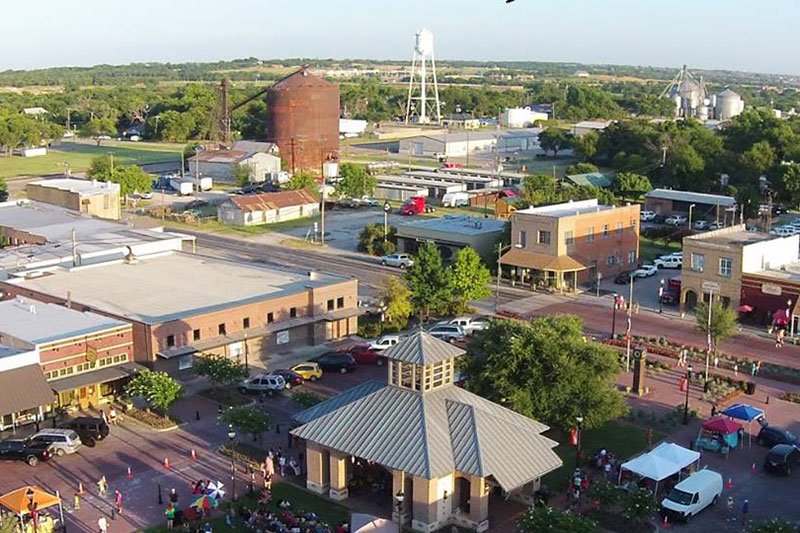 An especially good choice if you work in the growing Plano/Frisco area, Celina is a small town about halfway between Downtown Dallas and the Oklahoma border. Celina is about 45 minutes from Downtown Dallas in good traffic. Although this is still a small town, the main road (State Highway 289) is under construction to expand it to six lanes. But life is peaceful here, celebrating old Texas values. Celina's small claim to fame is that its one high school has an incredibly successful football program, winning a record 68 games in a row.
Points of Interest
• Eden Hill Winery: Celina is noteworthy for having a small wine scene where the wines are made from Texas grapes. Visit the winery for a tour or tasting, but note that reservations are required for wine tastings, so make sure to call first.
• Cherry's Antiquibles: If you're in the mood to check out some vintage Texas collectibles, check out this shop located one block east of the Celina downtown square. This family-owned space offers over 1,800 square feet of constantly changing antiques and collectibles.
• Tender Smokehouse BBQ: You could create a tour of just visiting the top barbecue joints in small-town Texas, and this place is a very worthy entrant to the list. They're well-known for only offering five meats but those meats are beyond the ordinary, like Wagyu brisket.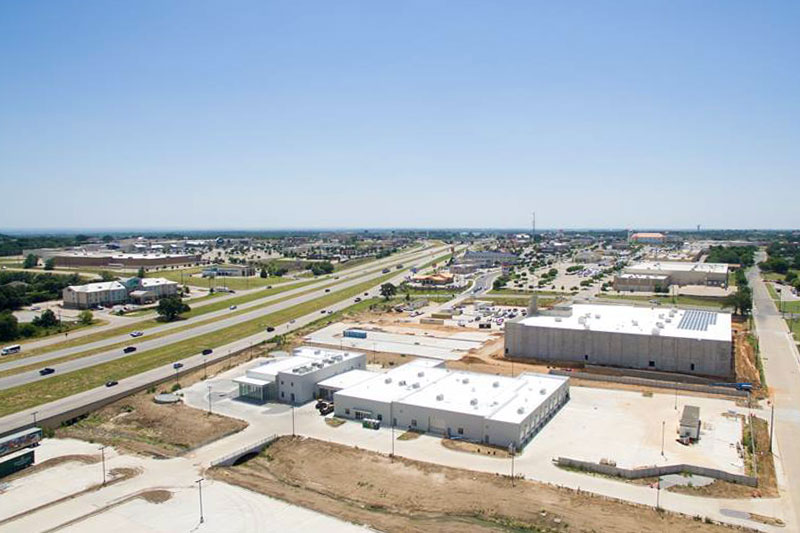 Head 25 miles west of Fort Worth to find Weatherford, a true small town where you'll find the simple values that were once common in the big city. Known as the both the "Cutting Horse Capital of the World" and the "Peach Capital of Texas," you may fall in love with the slower pace of life here. More than 60 turn-of-the-century buildings and a thriving downtown give you a great sense of history.
Points of Interest
• Chandor Gardens: This is hands-down the top tourist attraction in Weatherford. There's a gorgeous 3.5-acre English garden that you can wander at your leisure. While you're there, make sure to check out the Chandor Mansion as well, which is a rare sighting of ancient, ornate Chinese architecture.
• Clark Gardens: This is another spot to see nature at its most beautiful. The 50-acre oasis is also home to a variety of local birds and the entire facility is wheelchair-friendly. They're typically closed during the winter but open for the year on March 1st. It's also a dog-friendly facility; just be sure to clean up after your furry friend.
• Ginza French Japanese Cuisine: This restaurant brings a unique combination of world cuisines to the small-town atmosphere of Weatherford. You can get sushi or sashimi and authentic ramen here, proving that you don't have to go to the "big city" to get a delicious meal.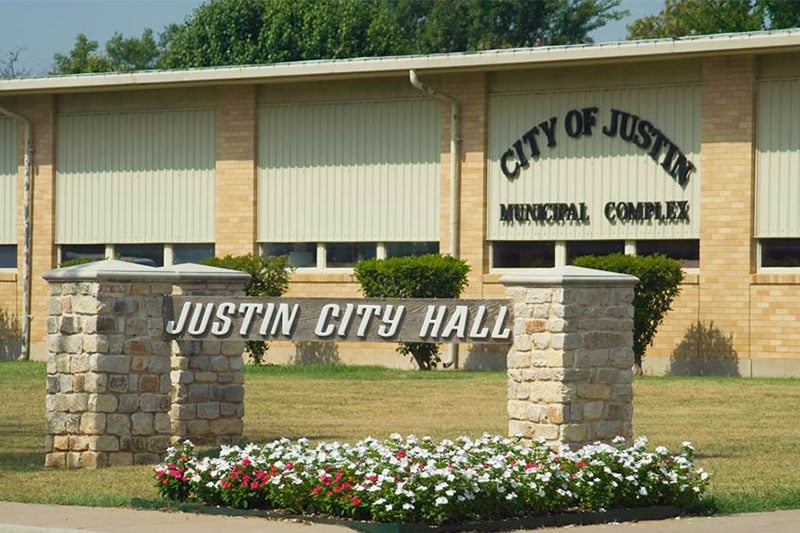 Even though Justin is only a couple miles away from the Texas Motor Speedway, this small town features miles after miles of wooded land. With only 3,246 residents, Justin is still a great place to live when you don't want to be surrounded by people. Located in Denton County and considered an outer-ring suburb of Fort Worth, Justin isn't actually as remote as it feels. However, because it's part of the growing Northwest ISD, the area may not stay small and quiet for long.
Points of Interest
• Justin Discount Boots: This is the premier outfitter for western wear in North Texas and people come from all over to get great deals on cowboy boots. Located just north of Texas Motor Speedway, this megastore has three store fronts to furnish all your cowboy dreams.
• Richard Petty Driving Experience: If you've ever wanted to know what it's like to be a NASCAR driver, this is your chance to find out. The Richard Petty Driving Experience gives you the opportunity to drive a NASCAR race car at the Texas Motor Speedway without an instructor and no one else on the track, or ride along if you're not feeling that brave.
• Margarita's Mexican: Located on FM 156, this family-owned restaurant is a must-visit that gets rave reviews from the locals. You have to try Tex-Mex in Texas, and this popular place is always packed.
When you truly want to get away from the city, there are few places better than Granbury. With Lake Granbury as the central point of appeal for the town, you can actually spend a day on the lake and enjoy the Texas sun. Located 35 miles southwest of Fort Worth, you'll feel like you're much farther away from the city in this small town, country environment.
Points of Interest
• Historic Granbury Square: This was Texas' first downtown square to appear on the Historic Register. It's well-maintained with historic architecture that provides the backdrop for over 60 boutiques, restaurants, and historic exhibits.
• Revolver Brewing Co.: This beer is sold throughout the entire Dallas-Fort Worth area, but their headquarters are right here in Granbury. The brewery offers tours and live music on Saturday nights.
• Hood County Jail Museum: This is the site of a real jail that was in operation from 1885 to 1978 and is now open to the public for tours. The tour has entertaining guides and also offers information about Hood County history in addition to displaying the original jail cells intact on the second floor.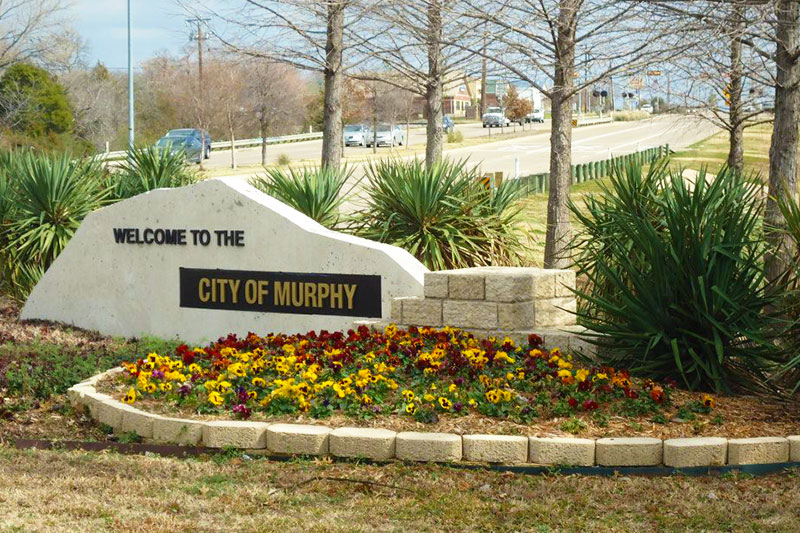 As one of the wealthiest areas in Collin County, Murphy is small, affluent, and a great escape from jobs in Plano and Frisco. Murphy is two miles south of the famous Southfork Ranch, also known as the ranch on the 1980s TV show "Dallas." More suburban than truly country, Murphy is still close enough to everything you need but also surrounded by open space. The city wants to keep their small, less-crowded vibe, which they enforce with minimum lot sizes for builders.
Points of Interest
• Southfork Ranch: If you remember "Dallas" you'll enjoy this tour. The original ranch that appeared on that series is well-preserved today and the tour guides are friendly and knowledgeable about the show.
• Breckinridge Park: This is a great place to enjoy the outdoors and you'll find friendly people using this park during all hours of the day. Whether you want to bring your dog, your kids, or just spend some time alone enjoying nature, you'll find this place truly enjoyable. You can fish in the pond, kayak across it, or walk on the miles of hiking trails.
• The Backyard Murphy: If you get hungry, you can't go wrong with The Backyard. You'll enjoy down-home favorites like pulled pork sandwiches, brisket burgers, and ice-cold beers. The outdoor seating area also offers games like cornhole, giant blocks, and an oversized Connect Four, which makes it fun for all ages.