Chicago Local Life
The 7 Best Neighborhoods for Barhopping in Chicago
Winter in Chicago chases most people indoors, but that doesn't mean you have to stay at home. The city has plenty of bars that offer a warm and welcoming escape from the chill. Whether you are looking to chat with coworkers after a long day or spend a leisurely Saturday on a pub crawl, these 7 Chicago neighborhoods are ideal for barhopping.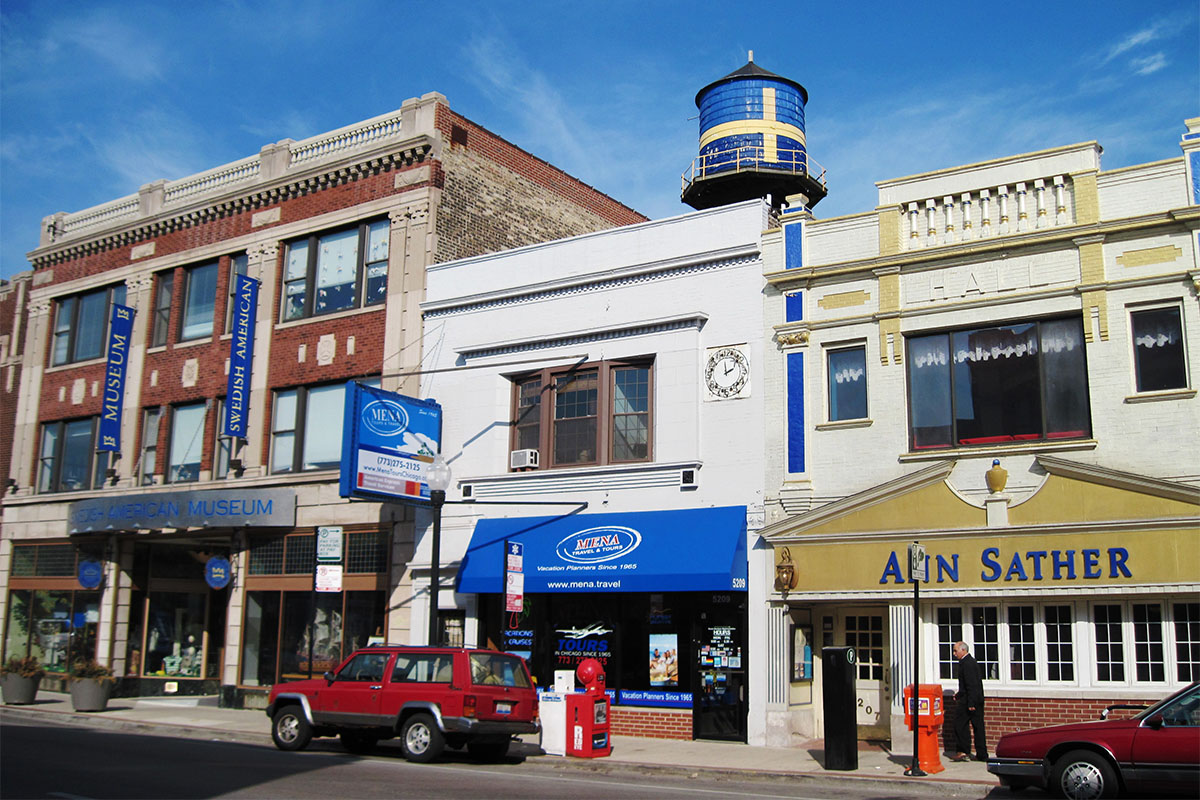 The stretch of Clark Street that runs through Andersonville is a prime spot for barhopping. Within just a couple of blocks, you can take your pick of drinks and atmosphere.
If you're in the mood for a classic dive bar, Simon's Tavern fits the bill. Dimly lit and narrow, this no-frills bar is a neighborhood staple. For those who want to catch a game with their drinks, Andersonville Brewing is a sports bar that brews its own beer and serves food from Hamburger Mary's. Craft beer lovers can start and finish their bar crawl at Hopleaf, which has more than 68 options on tap and a rotating menu of libations and food.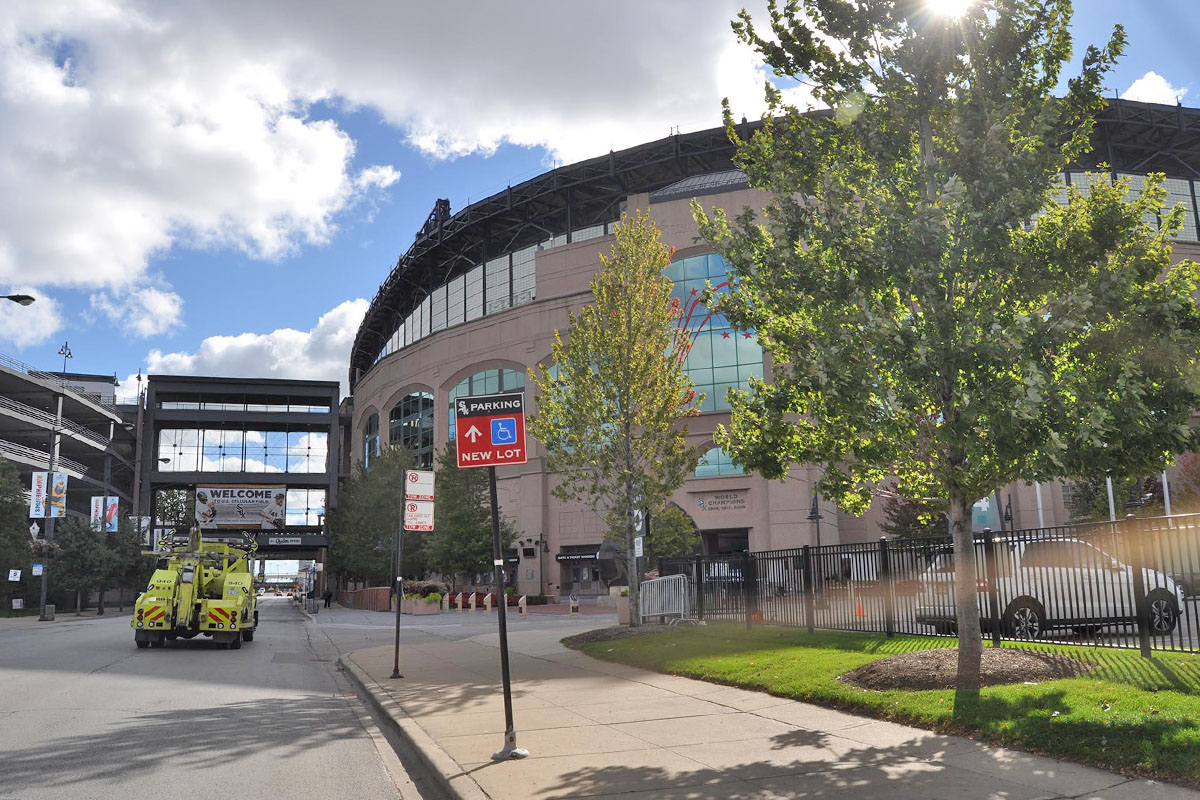 Bridgeport is well-known as the home of the Chicago White Sox, but it doesn't have to be baseball season to enjoy the neighborhood's bars.
Maria's Packaged Goods and Community Bar serves as both a liquor store and tavern, so you can grab some drinks to go after you're done sitting at the bar. Bernice's Tavern is another solid option for the classic bar experience—plus you can catch live music on the bar's open mic nights.
This South Side neighborhood is largely populated by neighborhood bars that eschew the themes and glitz of many other popular bar stops in Chicago, and Bridgeport Inn is no exception. Inside an unassuming brick building, this bar is everything you'd want in a neighborhood experience.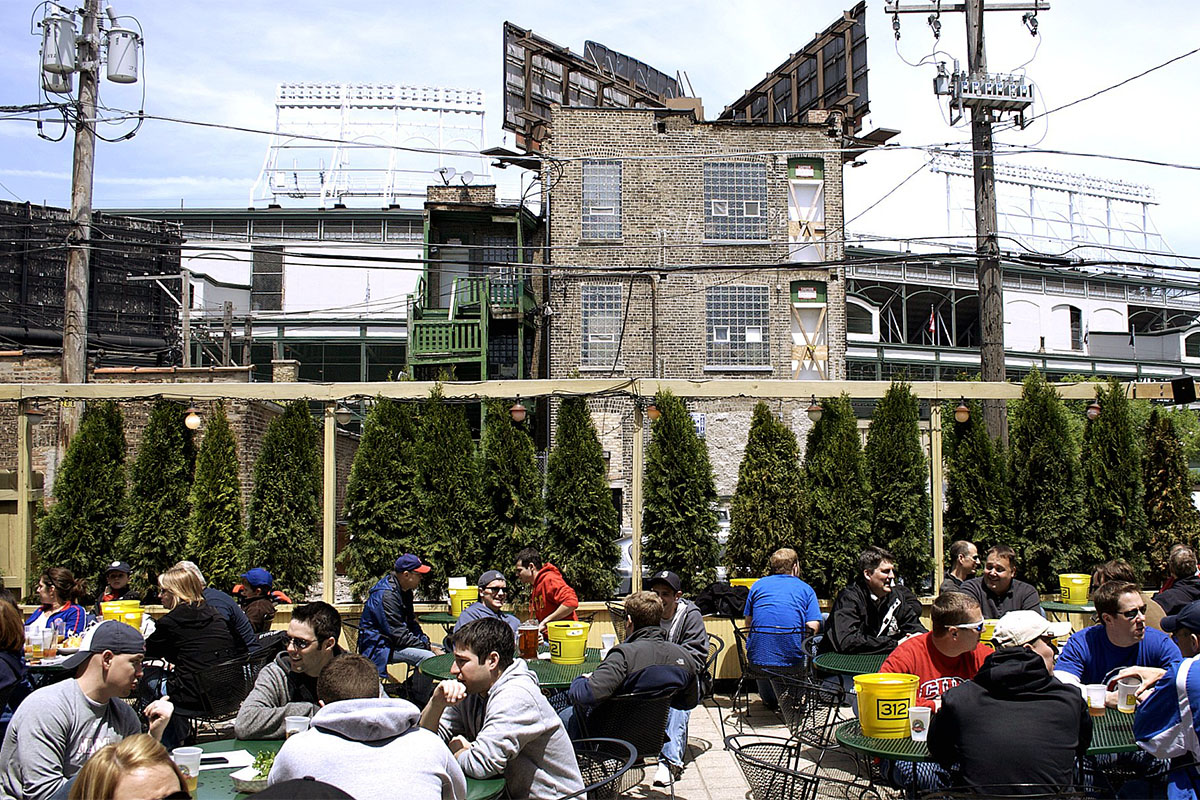 Lakeview is an amalgam of different vibes. Closer to Wrigleyville (a smaller pocket of the neighborhood) you'll find a profusion of sports bars crammed with a pretty rowdy crowd. As you move further from the ball field, you'll find more polished watering holes that feature less cheap beer and more craft cocktails.
For the sporty crowd, head to Sluggers. This bar has arcade games, plenty of TVs, and weekly dueling piano nights. To try something a little different, head to Uncommon Ground, an organic brewery that has brunch, lunch, and dinner menus.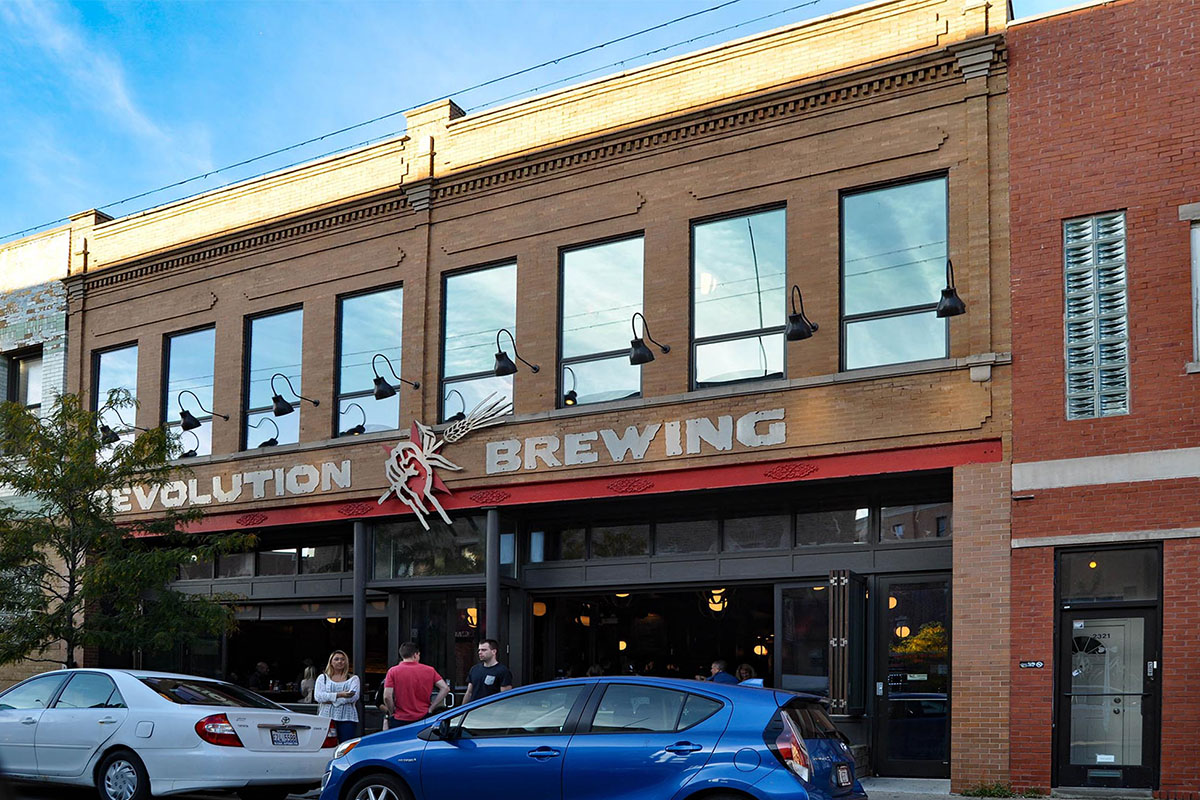 It is hard to figure out if Logan Square has more bars or coffee shops, but you can try to keep count as you start your crawl up and down Milwaukee Avenue.
A neighborhood known for its nightlife, Logan Square is home to a collection of bars that try to stand out with a twist. Pair your drinks with video games at Emporium, or embrace the retro vibe of the Pink Squirrel (known for boozy milkshakes and mini bowling lanes). If you want to focus on craft beer, Revolution Brewing is the place to be. This brewpub has plenty of tables and bar space for its patrons to sample its beers and bar food.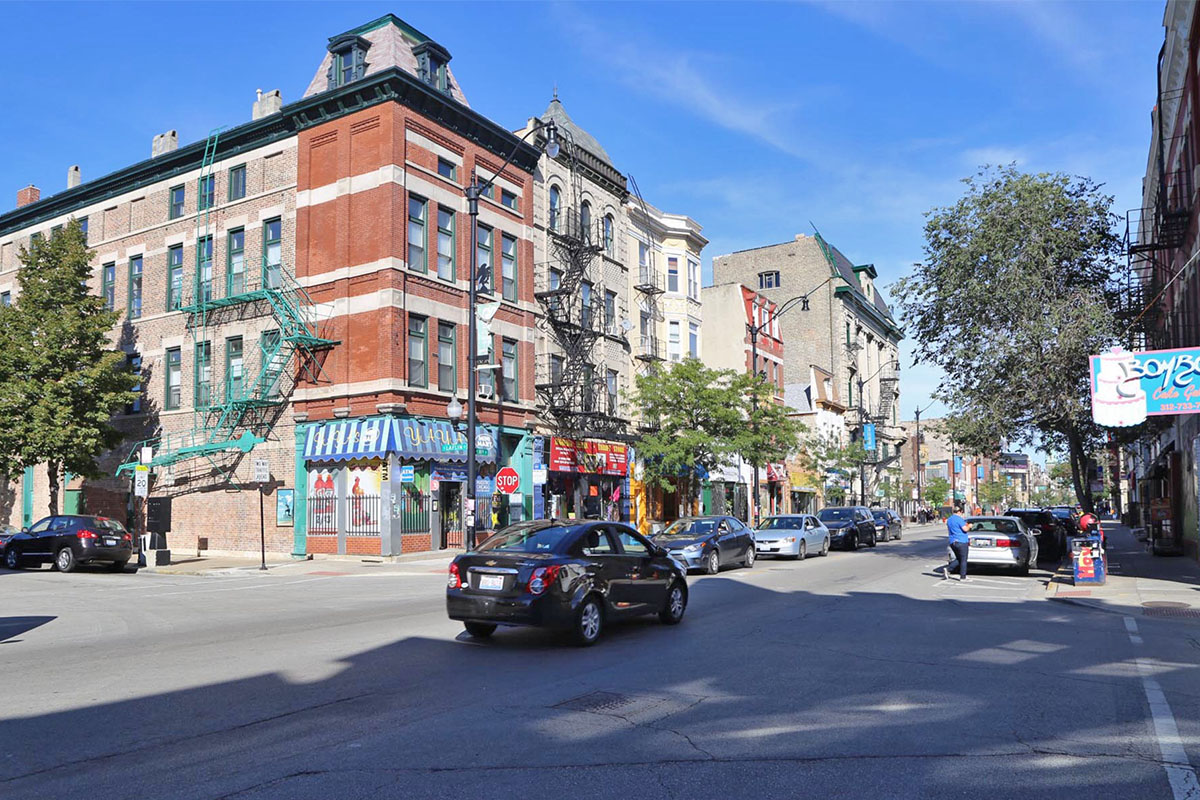 For an easy-to-follow bar crawl path, head over to 18th Street in Pilsen. This Lower West Side neighborhood has a delightful mishmash of bars that can easily fill an evening of entertainment.
Start at Simone's for a neighborhood bar feel, or sample the margaritas expertly crafted at La Vaca Margarita Bar. To add an air of exclusivity to your evening, try the hidden basement bar at Thalia Hall: Punch House. This Pilsen establishment is known for its namesake drink—you can even get table-side Champagne punch service.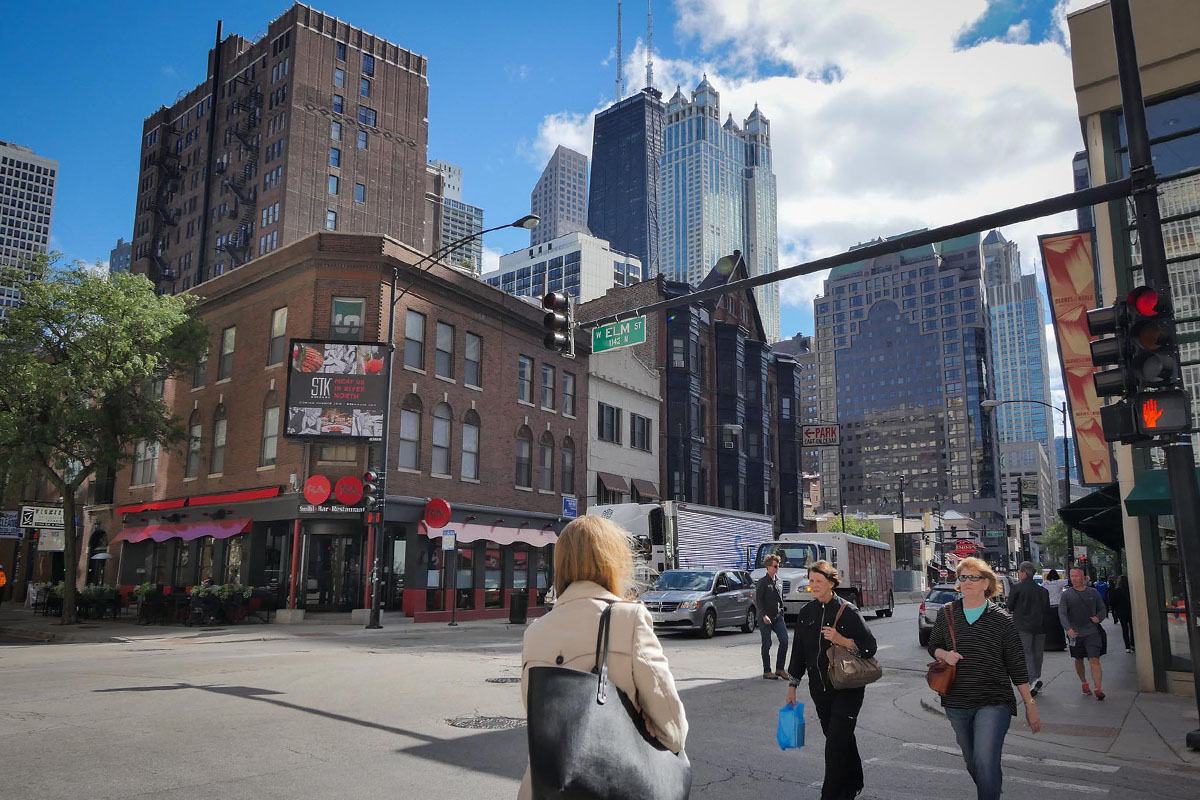 Barhopping downtown is a different experience than going out in neighborhoods outside of the city center. If you want this slightly more upscale experience, River North is the right neighborhood to explore.
One of the primary spots for drinking and dining out, this downtown neighborhood is a magnet for people who live and work just across the river in the Loop. Sample trendy tiki-style cocktails at Three Dots and a Dash, or try the cocktails inspired by recipes from around the world at Arbella.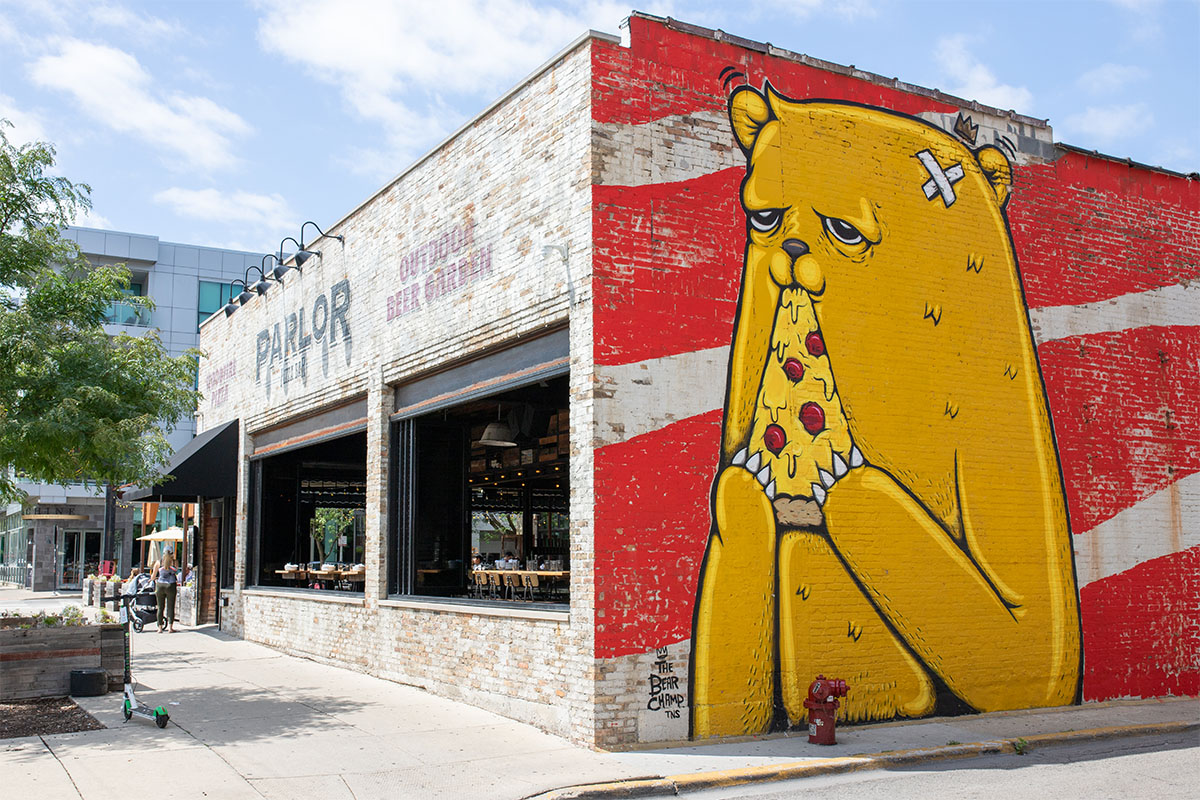 Wicker Park and Bucktown are sister neighborhoods—you rarely hear one mentioned without the other. Together, they have a reputation as a top hotspot for going out in Chicago.
Hop from the speakeasy ambiance of The Violet Hour (it might take a minute to find the hidden entrance) to the throbbing dance music of Danny's. You may not expect to find an elevated bar experience outside of downtown, but Wicker Park's Robey hotel has the Up Room bar on its 13th floor. In Bucktown, you'll find the Map Room, a bar styled as a "traveller's tavern." Bedecked with maps and featuring the cozy clutter of travel books, this bar serves up beer from all over the globe.