Austin Homeownership
The Austin Guide to Accessory Units
As a metropolitan area that has yet to fully "urbanize," Austin contains a sizable number of single-family homes owned by residents, accompanied by property space. And thanks to the rising trend of "tiny houses," more and more Austin landowners feel encouraged to build small accessory dwelling units (or ADUs) on their land—whether they call them garage apartments, carriage houses, in-law suites, or casitas.
ADUs in the Austin metro region have become popular enough for the city to set down ordinances and guidelines related to these units, and homeowners seeking to set up their own ADUs need to acquaint themselves with these regulations. Luckily, we're here to help. Read on for a full overview of what constitutes an ADU, the ADU rules established by the city, and the perks (and downsides) to having your own accessory unit built on your property.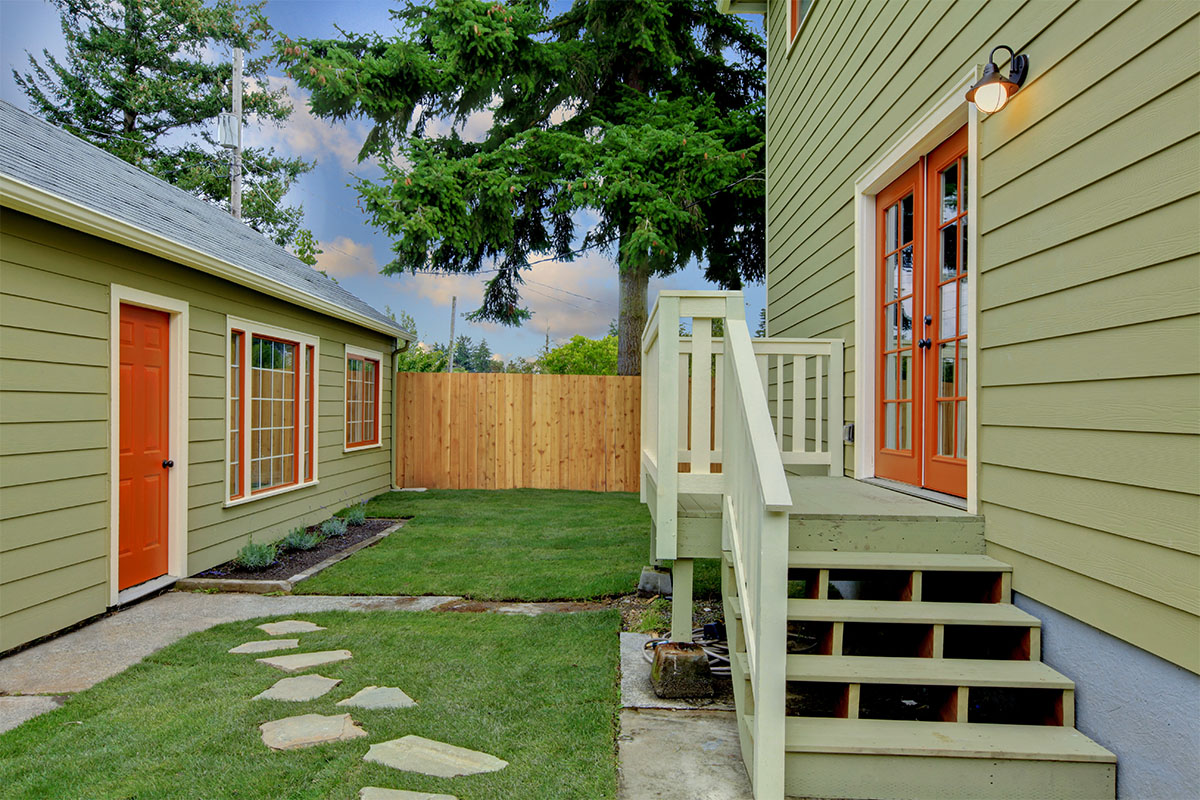 What defines an "accessory dwelling unit" in Austin?
To qualify as an accessory dwelling unit, a residence must occupy the same piece of land as a main dwelling. While the majority of ADUs in Austin are owned by the same owners as the property's main house, certain cases exist in which the ADU can be sold to different owners, although the property itself remains under the proprietorship of the main-house deed holders.
In terms of size, a secondary structure must measure under 1,100 square feet to qualify as an ADU, according to the city of Austin. The total square footage of the property that holds an ADU must equal or exceed 5,750.
What guidelines do the city of Austin establish for ADUs?
In addition to the above criteria for ADUs, the city of Austin passed legislation in 2015 with the following accessory-unit provisions:
Property owners must include a dedicated parking space for the ADU residents' use.
Short-term rentals (i.e. Airbnb or HomeAway rentals) can only take place 30 days per year. That's a cumulative figure; homeowners renting their spaces on short-term bases can either make their spaces available on Airbnb/HomeAway, etc. for 30 days at a stretch or can scatter their rental time throughout the year, just as long as the total days don't number more than 30.
Long-term rentals don't have similar restrictions, so the ADUs can be used as secondary residences for in-laws, friends, relatives, or unrelated tenants.
The city imposes fairly strict rules on the height of ADUs; they can't have more than two stories, and the total height of the structure can't exceed 30 feet.
In order for a secondary structure to qualify as an ADU, it must stand at least 10 feet away from a property's main dwelling. Therefore, a garage apartment can count as an ADU, but not if said garage is directly adjacent to the primary house.
How do ADU owners make use of these structures?
The biggest benefit of an ADU involves the flexibility offered by these small secondary residences. Homeowners can reap financial perks in the form of rent, and those with expanding families can use these structures to accommodate visiting relatives (or relatives who choose to stay on a permanent basis). The possibilities offered by an ADU are limitless, but a few of the most popular ways to utilize these units are as follows:
In-law suites: Austinites with large enough properties to build ADUs often use these small houses as residences for their in-laws or other family members. Because ADUs typically include kitchen spaces and separate bathrooms, they can function completely separately from the main house, providing both the homeowners and their family members with ample independence.
Rental units: Many ADU owners choose to list their units on the rental market. The recent popularity of tiny houses led to an enormous demand for these small residences, and because their petite size generally correlates to lower rental rates, they're especially in-demand among young renters and Austin newcomers.
Home studios: Plenty of musicians and artists make Austin their homes, so ATX creatives who own houses frequently erect studio spaces on their properties. When those studios also include sleeping areas and bathrooms, they can qualify as ADUs and become multi-functional structures.
Which neighborhoods have a high volume of ADUs?
If you're looking to purchase an Austin home with an ADU included on the property (or with the space to build an ADU in the future), pay particular attention to these neighborhoods:
Although apartments and condos are becoming more and more widespread in the perennially trendy area of East Austin, this neighborhood still has a real estate market largely dominated by single-family homes.
However, East Austin's popularity among young residents and prospective renters gives local homeowners plenty of incentive to consider building ADUs on their land for long-term and short-term rentals, and tiny-house options can be found on Airbnb, HotPads, and many other rental platforms.
According to writer Aubrey Byron of Strong Towns, viable Austin properties for ADU builds must be located in SF-3 zoning areas. That requirement rules out certain popular residential neighborhoods, but others—like the in-demand region of Brentwood in north-central Austin—are appropriately zoned for adding secondary structures on a single plot of land.
Brentwood also benefits from excellent restaurants (like the beloved The Peached Tortilla and Barley Swine), close proximity to Downtown Austin, and easy access to I-35 and the MoPac Expressway.
Another Central Texas neighborhood with SF-3 zoning, the historic area of Old West Austin consistently proves one of Austin's most pricey sections—which is why the ability to add rental ADUs can offer homeowners some major financial relief.
Beautiful, scenic, and close enough to Downtown Austin and the UT campus to make commuting a breeze, Old West Austin is always in high demand among buyers and renters alike, making it a smart move for aspiring ADU builders.