If you live in certain parts of the country—particularly in areas like Las Vegas, Phoenix, and other parts of the Southwest—you're probably well acquainted with the casita. It may literally translate to "little house," but a casita also translates to huge potential in resale value—plus functionality for a family's changing needs. Casitas aren't just limited to the Southwest, either; you might know them by a different name, such as a carriage house, mother-in-law suite, or even a pool house.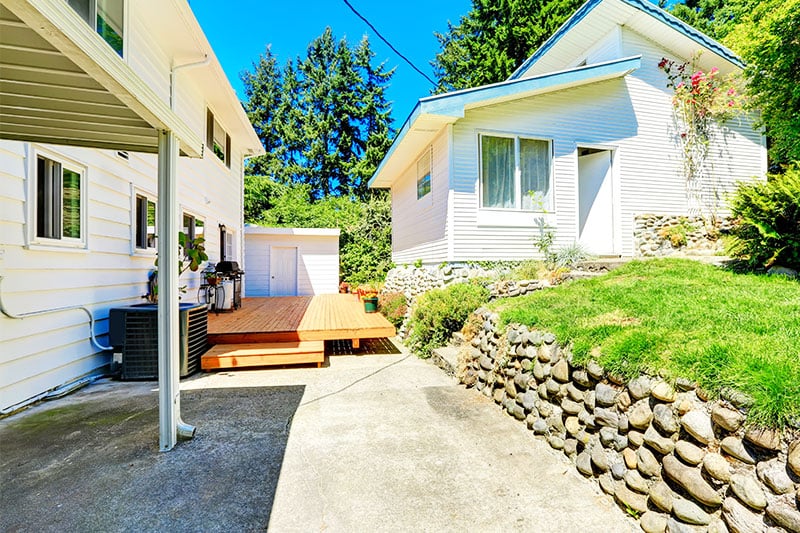 What is a casita?
When casitas first showed up in American architecture in the Southwest during the 1920s, they were specifically designed for laborers as a small, secondary living space. Casitas typically are detached, at the front of a property, and include a bathroom and kitchen or kitchenette. Although they're typically associated with Spanish-Mediterranean aesthetics, a casita can come in any design you please. Even a Cape Cod can come with a casita.
How big is a casita?
Casita sizes can vary as much as their exterior styles. For example, a mansion might have a casita that's larger than an average-sized home. But most casitas are akin to tiny houses, which clock in at about 500 square feet. The growing tiny house movement has also helped builders and developers perfect casitas to balance form and function with details like built-in shelving, vaulted ceilings, and skylights to create a more spacious feel.
Why would I want a casita?
Homebuyers would do well to look for properties with casitas—or the space to build one. Casitas, though small, have a huge impact on a larger home's functionality. The separate space provides an opportunity for a whole host of scenarios: The casita could be a rental property, a home office, an art or music studio, a home for an aging parent, or a home for a young adult who's found his or her way back home. They're also popular in active adult communities, where they can accommodate long-term visitors. Casitas are a built-in asset for life's surprises, and buyers who can afford one (more on that below) will likely enjoy its benefits and adaptability.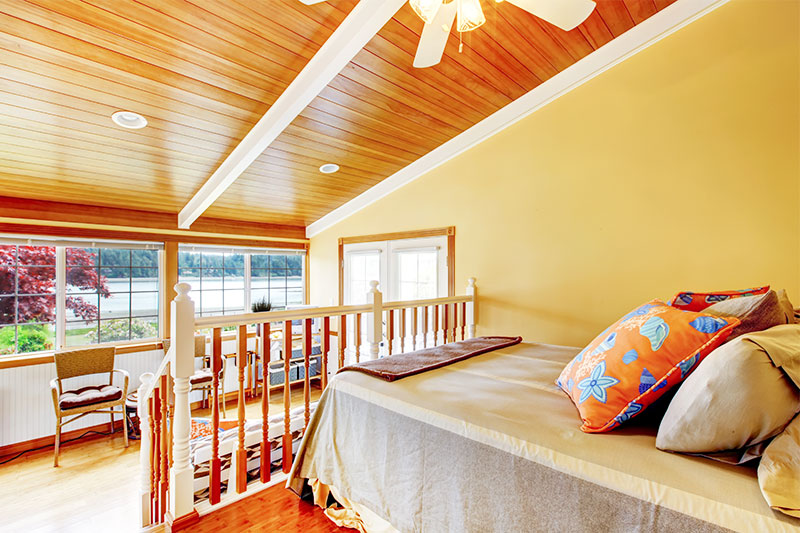 Are there any downsides?
Because of a casita's flexible space and additional square footage, you'll almost always pay more for a property with a fully functioning casita included. Moreover, since a casita is a separate space with its own walls, roof, plumbing and electric, you'll have to consider added maintenance and energy bills for the space. However, due to its diminutive size, it probably won't make much of a footprint on your monthly expenses. And, if you're able to turn the space into an income property by renting it out, it would more than pay for itself—not to mention part of your monthly mortgage.
How do I find a property with a casita?
Casitas are becoming a more common request, particularly as aging parents move in with their adult children and so-called "boomerang kids" are coming back home after college. But while buyer demand might be there, searching for a home with a casita might be a little trickier. Because the term is a loose translation and so often tied to homes in the Southwest, you might not find any properties that list a casita as part of its specs if you live in other parts of the country. However, by using terms like "guest house," "cabana," "pool house," or "carriage house" you may be able to find listings with casitas. Of course, a seasoned Realtor can also help you wade through vague listings to find a house with a casita.
I think my new home might have space for a casita. How much will it cost to build one?
It's hard to say. The price of adding a casita will depend largely on where you live and the potential building restrictions in your area. But to give you an idea, we can look again to the tiny house. According to The Spruce, the average cost of a tiny home with a living area, dining area, and bathroom in 2017 was $59,884. You could even buy a ready-made tiny home for permanent placement in your backyard for $60,000—although its 154-square-foot size is truly tiny, even for a casita. Also note it has a loft bed, which may not be ideal depending on your plans for the casita.