The Real Cost of Having a Big Backyard
The Real Cost of Having a Big Backyard
Voltaire's "Candide" was on to something when the writer implored audiences to focus on "tending one's own garden" way back in 1759. The line was a metaphor, but its literal translation has become part of a common wish-list item for homebuyers: large yards. Whether it's to grow flowers, fruits and vegetables, to have plenty of room for games of tag and impromptu picnics, or even just more space for your dog, big back and front yards offer an opportunity to get outside and smell the roses—yet another metaphor with literal functionality.
But as serene and idyllic as a big yard may sound, it doesn't come for free. In addition to likely paying more for a property with ample greenspace, homebuyers can expect to shell out money and put in some sweat equity to maintain that yard.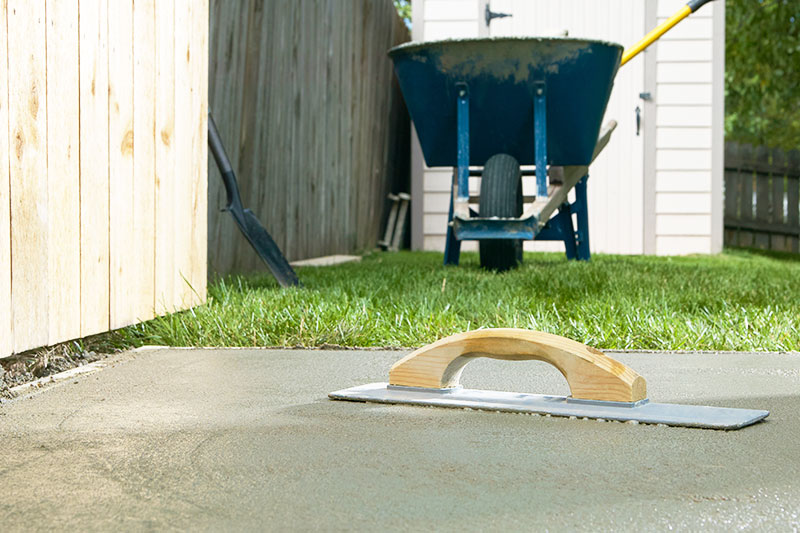 Seasonal Needs
No matter where you live, certain seasons will bring increased yard work. If you're up north or in the midwest, falls and winters will mean shoveling snow, pruning shrubs and trees, and raking leaves. In the spring and summer, greenery can practically explode overnight—you may need professional help taking care of fast-growing weeds, or you'll need to plan for weekly maintenance like mowing, which means hiring help or putting in your own elbow grease and buying supplies like a lawn mower and trimmer. Homeowners along the coasts may have to contend with extra work during hurricane season, when you may need to hire arborists to cut back looming branches.
Ongoing Maintenance
If you choose to manage yard work yourself to minimize monthly and annual expenses, you'll need to take care of ongoing maintenance like fertilizer, winterizing your lawn if you live in colder climates, watering, weeding, seeding, and occasional aeration. And that's just for the lawn. Remember you'll still need to take care of additional tasks like pruning and tree maintenance both for your home's curb appeal as well as its safety.
Pest and Weed Control
You might not be the only one who loves your yard. Depending on where you live, pests common in yards can include fleas, ants, wasps, rats, and even larger (but decidedly cuter) creatures like rabbits and deer—not to mention weeds. Whether it's DIY or via hired professional help, your yard will likely require both pest and weed control at least seasonally if not year-round.
Tree Troubles
Have you seen that AllState commercial with the saguaro palm? That right there is what we call tree troubles.
Trees offer shade, character, and beauty to your yard, but they can also be a hazard. Even charming nests of birds living in a tree can wreak havoc—woodpeckers, for example, can damage trees and make them more susceptible to disease and structural weakness. If you're house hunting, pay special attention to the size and condition of trees on a property and think about how manageable they'll be for you in the future. You'll also want to note their proximity to the house and if they could fall during blizzards, tornadoes, hurricanes, or whatever type of storms are common for your region.
One more thing: trees also mean tree roots. If you're looking at an older home, tree roots can bust through terra cotta pipes, causing major plumbing headaches. Ask about whether or not an older home has modern pipes and if there's a history of roots clogging the system. If your Realtor doesn't know or the sellers don't want to tell you, ask the neighbors. They're likely to know since roots spread far and wide. According to the green infrastructure blog Deep Root, a tree just 6 inches tall can have roots that spread a whopping 19 feet.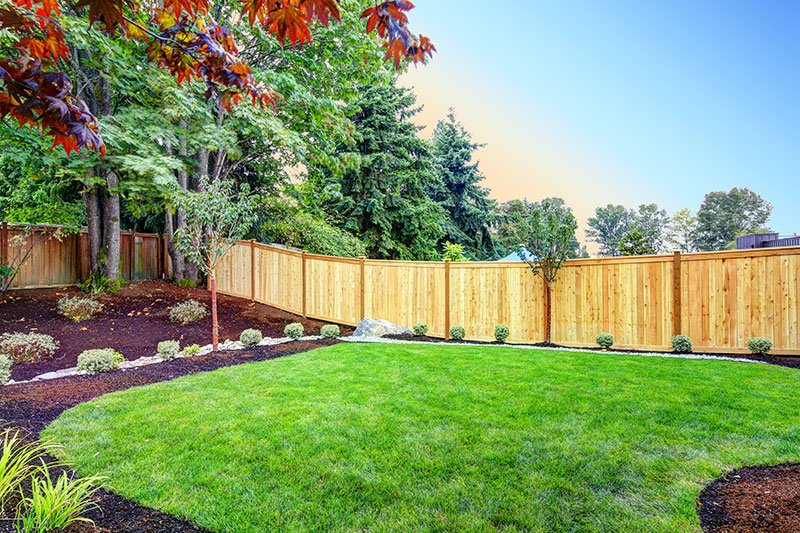 Building (and Mending) Fences
A yard is great, but if it doesn't have a fence, you can feel pretty exposed. The average price of putting in a privacy fence is nearly $2,400. Fence repairs can be expensive too. If you're house hunting, look at the condition of a fence and consider working fence building and repairs into your negotiations.
A Slippery Slope
Another cost of having a yard is its slope. Significantly sloped yards can cause drainage issues and may require a process called yard grading. While there's plenty of guidance online regarding how to DIY this process, you may want to hire a professional since a yard slope could cause foundation issues. The average national cost to regrade a yard is about $1,600.
Allergies
Do you suffer from seasonal or year-round allergies? A yard may not be right for you, particularly if you're the one doing the accompanying yard work. Although over-the-counter and prescription medicines can help reduce allergy symptoms, be sure to consider your overall health before picking a house with a large yard. If discomfort rather than actual safety is the only thing at stake, you can take a look at this list of tips for completing yard work when you have allergies.
Time is Money, Too
Even if you've purchased all the right tools, lawn and yard care will probably take you longer as an individual than hiring a professional crew. What might take a lawn care company a half hour could mean three hours of work for you. Weigh the price of what your weekend is worth, and budget accordingly.
Condo Convenience Comes at a Cost
So is the grass greener on the condo side? Maybe. While you won't have to bust out the lawn mower or other tools, you'll still be paying for yard services through your monthly HOA fee.
Bottom line
A yard is a fantastic place to enjoy the great outdoors from the comfort of your own home. It can also be a draw for buyers if you decide to sell. But remember, yards cost time and money to maintain.