Houston Local Life
The Best Houston Neighborhoods for Brunch
Houston's brunch boom shows no sign of slowing down. Brunchers flock to the following neighborhood restaurants for decadent breakfast feasts, southern comfort food, and modernized classics. Since each neighborhood has a variety of brunch options, residents don't have to settle for the same old bacon and egg breakfast plates. Share a pitcher of mimosas with friends, family, and neighbors and toast to the waning weekend at these brunch hotspots.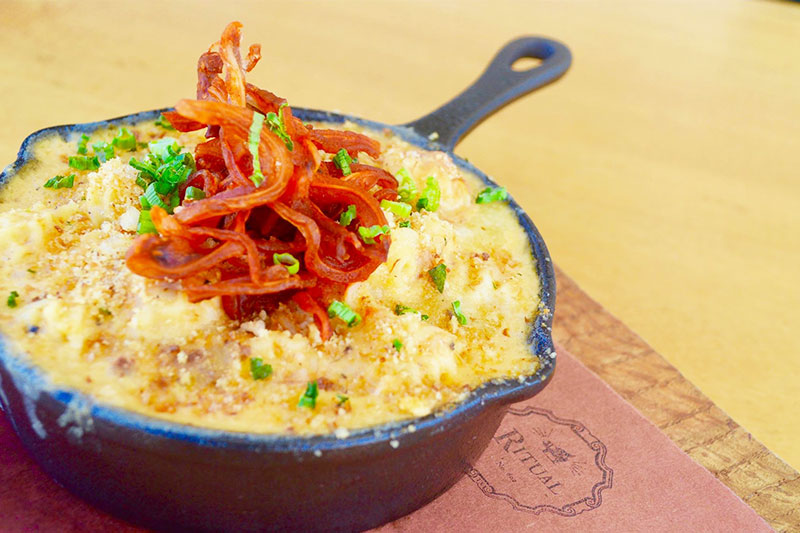 Ritual
Heights residents pack into Ritual every weekend for brunch—many of them sitting side by side at a communal high-top. The menu spotlights traditional southern cuisine with a modern twist. Chicken and waffles are a ubiquitous Houston brunch dish, but Ritual's version borrows from a Nashville staple. A savory cornbread waffle is topped with cayenne rubbed hot chicken, crisp house pickles, and syrup that adds a hint of sweetness. For a true community experience, split the Houston breakfast extravaganza: a cornucopia of eggs, bacon, ham, sausage, grits, potatoes, toast, biscuits, waffles, pancakes, and a bottle of Champagne.
BCK
The 1980s and 1990s have been revived at BCK Kitchen and Cocktail Adventures. The recent Heights eatery serves spoonfuls of nostalgia to hungry Houstonians like the Frito pie scramble and a milk-glazed breakfast bun topped with Apple Jacks. Try the flamin' hot bloody mary garnished with hot Cheetos.
Harold's
Harold's is housed in a 95-year-old building on historic 19th Street. For brunch, locals rave about the big nasty—a biscuit stacked with crispy fried chicken and ladled with cheesy sausage gravy. Alternatively, the New Orleans style beignets drizzled with cafe au lait anglaise is sure to satisfy any sweet tooth.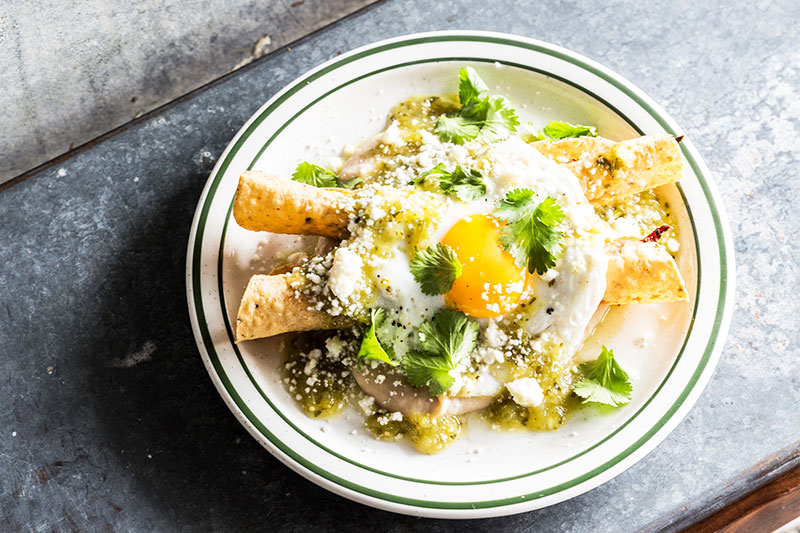 Night Heron
Locals nurse their Saturday evening hangovers on Night Heron's double-decker patio. Night Heron prescribes hair-of-the-dog cocktails and greasy grub to cure what ails you. The vampiro (a tequila based drink with agave, beet, carrot, and orange) and the monte cristo (a deep fried ham and cheese sandwich) are guaranteed to reinvigorate anyone who's had one too many drinks at one of Montrose's dive bars the night before.
Piggy's
Piggy's Kitchen is a Montrose newcomer that's quickly becoming the go-to neighborhood brunch spot. Sunday crowds sit on picnic tables under string lights and palm trees in Piggy's lush backyard. Piggy's offers hearty dishes of country fried steak and eggs along with lighter fare like the runner's bowl with poached eggs over quinoa, leafy greens, and veggies.
Hugo's
Hugo's is helmed by James Beard Award winning chef Hugo Ortega. The Sunday brunch buffet is piled with plates of traditional Mexican cuisine and decadent sweets. File in and grab a heaping plate of chilaquiles, chiles rellenos, tamales, carnitas, churros, flan, and tres leches among other dishes. After brunch, stuffed Montrosians head home for a Sunday afternoon snooze.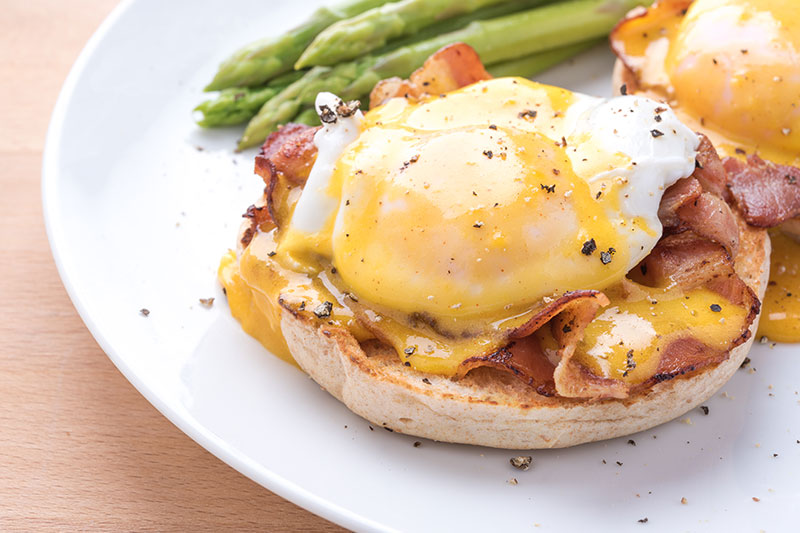 The Breakfast Klub
The Breakfast Klub is a Midtown institution. Weekenders line up in front of the iconic Barack Obama mural to wait for a plate of the city's best chicken and waffles. The signature dish features six perfectly seasoned wings circling a powder sugar dusted waffle. Cornmeal battered "katfish" and grits is another favorite that keeps customers lining up the block (or "fellowshipping" as The Breakfast Klub calls it).
Brennan's
Brennan's—a Houston outpost of the New Orleans fine dining institution—brings a taste of Louisiana bayous to the Bayou City. The 3 course prix-fixe menu includes options like snapping turtle soup, grilled oysters with a jalapeno cornbread crumble, and peach pain perdu with toasted pecans and bayou rum cane syrup. Brennan's dining room features elegant round tables draped with white tablecloths and fresh flowers, making it an ideal place for family gatherings, celebrations, and special occasions.
Natachee's Supper 'n Punch
Thanks to the all-day breakfast menu at Natachee's Supper 'n Punch, brunch isn't limited to the weekend. Natachee's cooks up homestyle southern food like biscuits and gravy and pork chops and eggs. There's an extensive list of punches with a kick like Pawpaw's Paloma or Mawmaw's Mellowrama and punches without a kick like the neon Green Alien for the kids. The wooden planked front porch and diner style booths emulate the comforts of home.
Weights & Measures
Weights & Measures is an industrially designed restaurant, bar, and bakeshop housed in a remodeled Midtown warehouse. While older generations scoff at avocado toast for being a pillar of millennial culture, Weights & Measures' decadent version has fried eggs, bacon, and spicy green harissa. Swapping out the predictable waffle, the restaurant serves their fried chicken sandwiched between freshly baked cake donuts.