Houston Local Life
The Best Houston Neighborhoods for Celebrating Halloween
From pumpkin patches and trick or treating to bar crawls and costume parties, Houston has no shortage of Halloween festivities. Here's a guide to the best Houston neighborhoods for some Halloween fun, whether you're looking to party or you want to do something that's fun for the whole family.
Best for Partying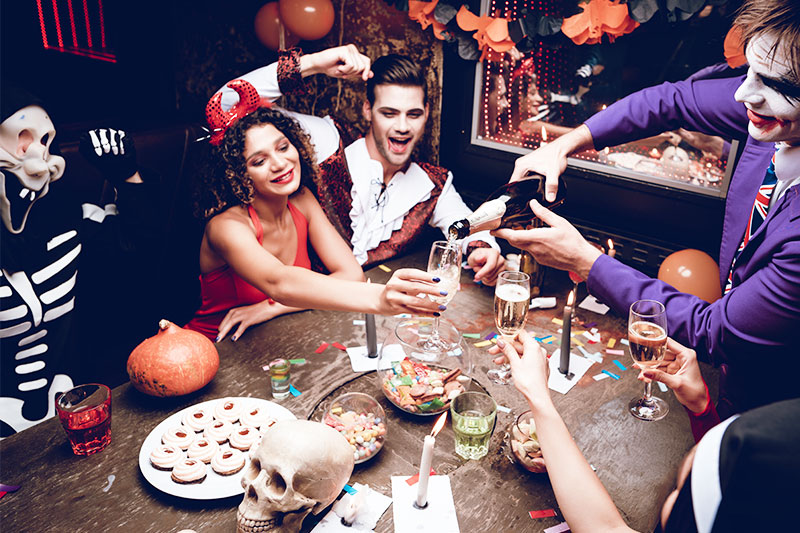 Midtown has a reputation as Houston's party central. The neighborhood's vibrant nightlife scene attracts crowds of young professionals, students, and small families. Midtown throws some of the wildest shindigs of the year—like the MLK Grande Parade and Cinco De Midtown—and it doesn't disappoint for Halloween.
For the annual Midtown Spookfest, three adjacent neighborhood bars (Pub Fiction, Irish Cowboy, and 3rd Floor) throw a three-day party with DJs, dancing, and costume contests in their combined 46,000 square feet of space. The 8th annual Midtown Spookfest will be held on October 26th, 27th, and 31st.
Participants in the HalloWeekend Pub Crawl traverse local watering holes in both Midtown and Downtown Houston. This year's crawl will occur on October 27th and features upwards of 7 venues including Little Woodrow's, Christian's Tailgate, and Mongoose versus Cobra. Tickets cost $10.
Howl at the Moon, a live music bar serving 86-ounce cocktail buckets, will host its annual Halloween Bash on October 27th. Costumed guests will receive complimentary entry to the party which features spellbinding drink specials, music, and games.
Family Alternative
Midtown families can join in on the holiday festivities at Axelrad Beer Garden. The community hangout will be hosting weekly Halloween-themed movie nights throughout the month of October in their spacious hammock-filled backyard. This year's lineup includes "Ghostbusters," "Gremlins," and "Beetlejuice." Head to Axelrad on October 30th at 7:30 pm for a special showing of the Halloween family favorite: "Hocus Pocus."
Montrose is an eclectic neighborhood home to a mix of millennial creatives, urban professionals, families, and longtime residents. The area's vibe combines high-brow art and culture with a laid-back attitude.
The Montrose Crawl—happening this year on Saturday, Oct. 27—is one of the biggest Halloween street parties in Houston. Costumed denizens stroll down Westheimer Road, stopping in at all the local haunts on the way for food, drinks, music, and prizes. It's a really good way to get to know the neighborhood and check out the bar and restaurant scene. Best of all, a portion of the drink proceeds benefit the Houston Area Women's Center.
Family Alternative
The Menil, Montrose's 30-acre art center, will hosts its annual Who R U Halloween fundraiser on October 28th between 3 p.m. and 5 p.m. in Menil Park. Now in its 13th year, the event is loaded with family activities like a petting zoo, camel rides, crafts, a train ride, a children's costume contest, and more.
Also, since Montrose is a walkable residential area, the neighborhood is a prime location for trick or treating.
Best for Family Fun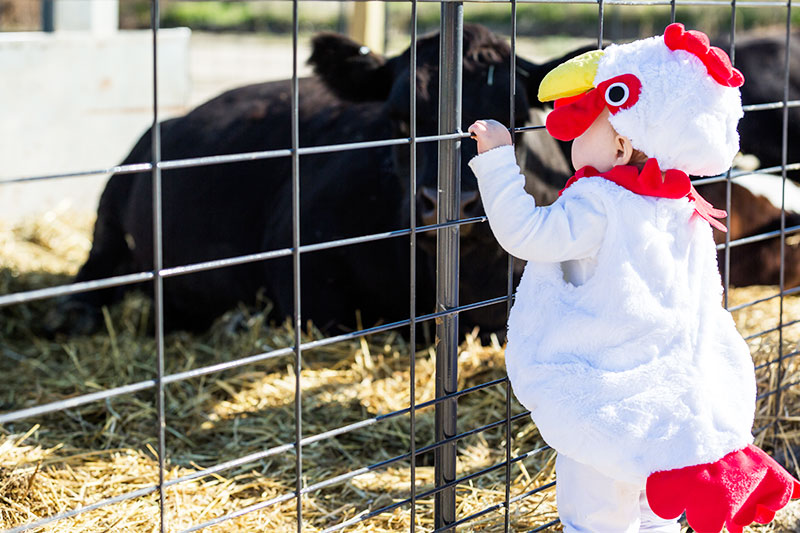 The Museum District is the city's cultural playground with 19 museums, all walking distance apart. The neighborhood draws tourists from all over, but residents have the privilege of experiencing the art and amenities year-round.
The Children's Museum of Houston runs the three-week Halloween Monster Mayhem every year—this year from Oct. 9-31. Kids can trick-or-treat, dance at the Monster Mash Bash, paint pumpkins, and even get soaked in slime.
The Houston Zoo hosts two Halloween events: the multi-weekend Zoo Boo with a pumpkin patch, spooky movies, and candy, and the Halloween Night Prowl, an overnight experience featuring a night hike to observe the zoo's nocturnal creatures and creepy crawlers, on Oct. 27.
Adult Alternative
The Houston Museum of Natural Science throws an annual Spirits and Skeletons Halloween party on Oct. 27. Dress up and dance among colossal dinosaur bones to a live DJ while also enjoying food truck fare and cocktails.
Best for Trick-or-Treating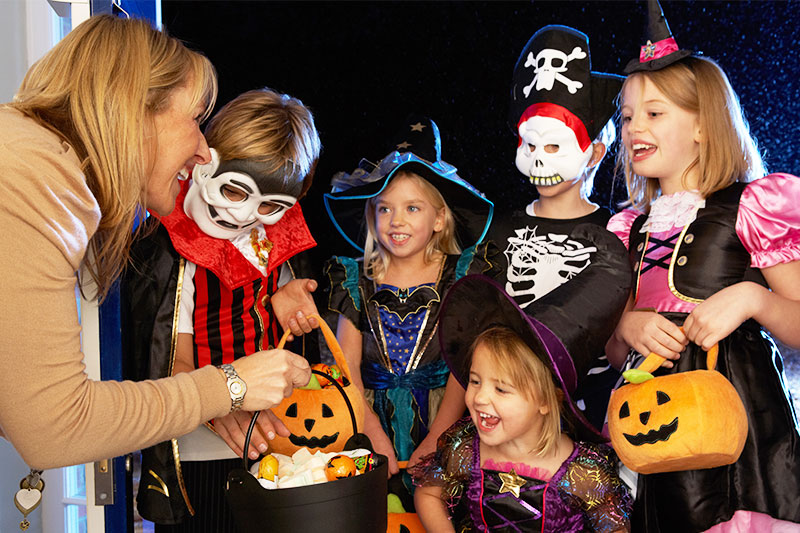 The Heights is a prosperous residential neighborhood that's basically a suburb in the middle of the city. Due to the Heights' conglomeration of safe and quiet streets, the neighborhood sees a high turnout of families on Halloween. Visit the alluring historic homes, which are known to be festively decorated and generous when handing out candy to community kids.
"Trick-or-treating" for Adults
Residents without children can partake in the Heights Fright Night Halloween party on October 27th . A complimentary shuttle will cart costumed revelers to six neighborhood bars throughout the Heights including Johnny's Gold Brick, Eight Row Flint, and Lei Low.
Bellaire is a highly desirable, upscale suburb of Houston. Sizable standalone homes with spacious yards characterize the community. Halloween is an especially popular holiday among the neighborhood's families with young children.
Bellaire's big houses and wide, tree-lined streets make the neighborhood a top spot for trick-or-treating. Families from all over the city dash to Bellaire for full-sized candy bars and other coveted Halloween handouts. The area was even ranked one of the 15 best places to trick-or-treat in the nation.
Fall Fun
Bellaire's Nature Discovery Center presents their annual pumpkin patch fall festival in Russ Pitman Park. Little ones can pick the perfect pumpkin to carve, ride around in a horse-drawn wagon, play games, decorate their trick-or-treat bags, and climb a rock wall. Admission is free, but tickets for games and activities cost fifty cents. The event will be held rain or shine on October 20th and 21st this year.