The 5 Best Los Angeles Neighborhoods for Bar-Hopping
The 5 Best Los Angeles Neighborhoods for Bar-Hopping
Los Angeles is known worldwide as a city filled with sunshine, beaches, celebrities, and of course—a glamorous nightlife scene. However, not all communities in the city are created equal when it comes to thriving nighttime entertainment. If you're on the prowl for the best places to live in Los Angeles with easy access to nightlife options, here are five neighborhoods in LA that are teeming with excitement.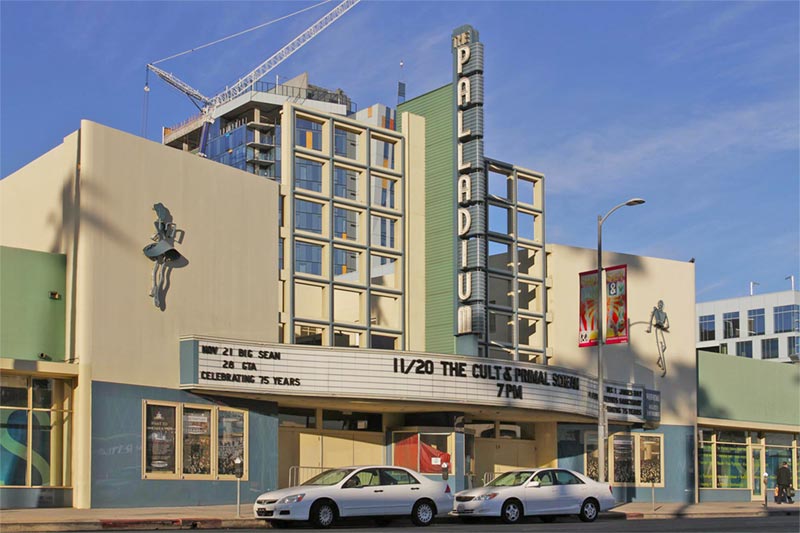 The nightlife in East Hollywood was once considered quiet compared to adjacent neighborhoods Hollywood, Silver Lake, and Koreatown. However, perhaps due to spillage from the surrounding communities, East Hollywood is now filled with dive bars, laid-back lounges, vintagey haunts, and even disco spots.
While this neighborhood isn't exactly where the heavy-duty clubgoers flock to when Friday hits, it's appealing to those who want a relaxing night out sipping a cold beer or craft cocktail. A few great spots for a fun night out in this neighborhood include Harvard & Stone on Hollywood Boulevard and The Virgil on Santa Monica Boulevard.
Don't Miss: The Know Where Cocktail Bar
Although Hollywood Boulevard on the eastside features a street of popular venues, it seems the teeny Know Where Bar is the most high-key low-key bar in the neighborhood. Although this hotspot has some pretty busy nights, there consistently seems to be no wait. The Know Where Bar is the place to go for a fun, easy and laidback night, filled with classic jukebox tunes and friendly bartenders.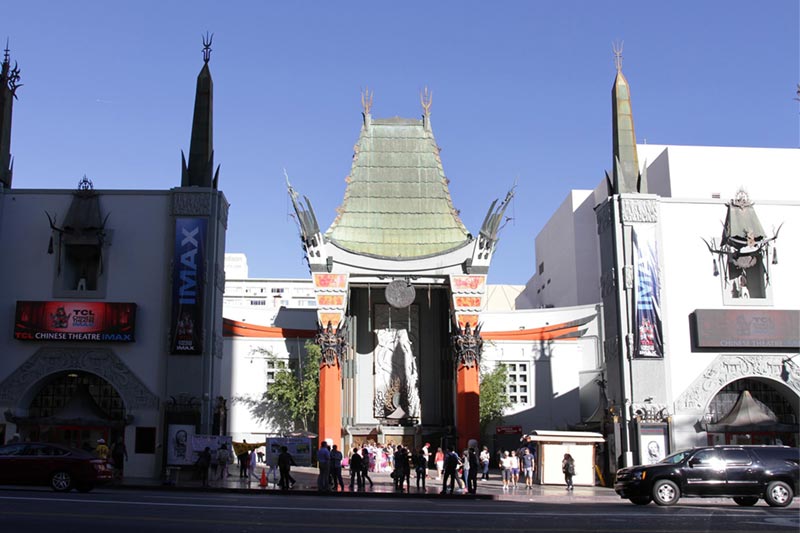 Although Hollywood isn't the quietest neighborhood to live in, it's known for being home to some of the city's most popular and glamorous night clubs. The Holy Grail of nightlife, Hollywood everything from theaters and live music venues to intimate lounges and velvet rope nightclubs. Some of the neighorhood's dozens of bars and clubs are even within walking distance, which makes it ideal for bar- or club-hopping.
Whether you're looking for a low-key night out or your next rager, the nightlife scene in Hollywood is what you make of it. For those who are new to the area and open to meeting new people, check out Hollywood Club Crawl to visit some of the area's best bars and clubs. Pro tip: Don't even bother driving out if you're planning to bar-hop in Hollywood. The neighborhood is notorious for its lack of affordable parking as well as the crowds of young and rowdy bar-goers.
Don't Miss: No Vacancy
Although there are numerous popular bars in Hollywood, you don't want to miss the swanky elegance at No Vacancy on Hudson Avenue. This speakeasy features live music, burlesque shows, and some impressive cocktails.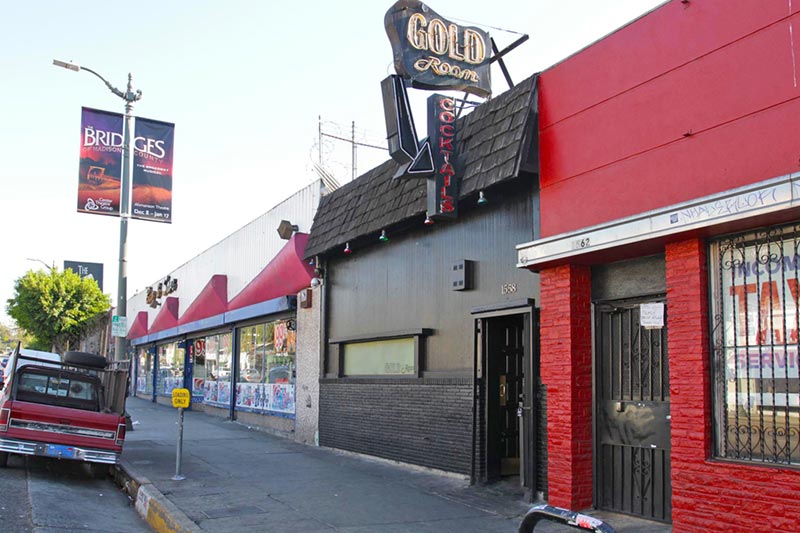 Artists, musicians, and locals looking for a fun night tend to make a beeline towards the trendy Echo Park. Just like the neighborhood's eclectic home styles, the nightlife in Echo Park is also diverse, ranging from vintage bars to contemporary lounges and clubs.
This hip community features many hidden gems, such as dive bars, speakeasies, impromptu comedy shows, and even boisterous dance clubs—most of which are located along the bustling Sunset Boulevard.
Don't Miss: The Short Stop
For many LA eastsiders, The Short Stop is a treasure, perfect whether you're trying to kick off or end a night of bar-hopping. Known for throwback 90s music, outdoor lounges, an interactive photo booth, and short wait times, it's no wonder why The Short Stop is one of the liveliest places to check out, especially after a Dodgers game.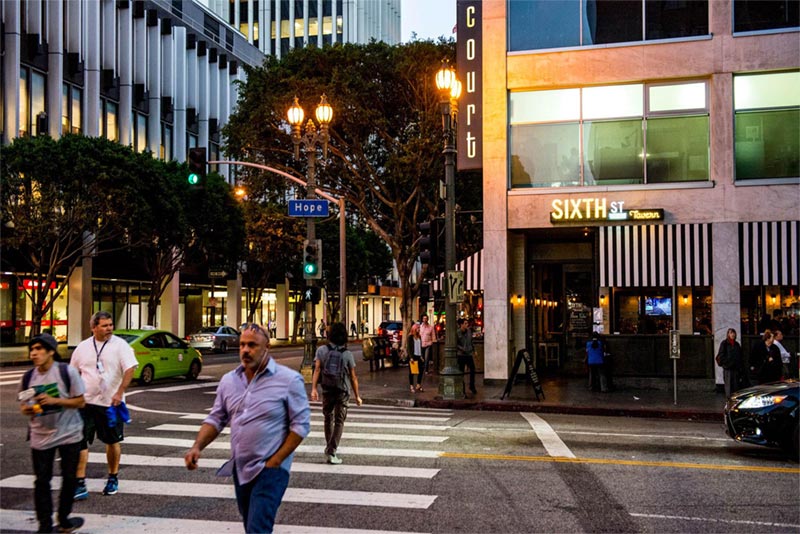 Downtown Los Angeles, aka DTLA, is a neighborhood that has it all: transportation, shopping centers, restaurants, residential developments, museums, and yes—some of the best nightlife the city has to offer. Whether you're in the neighborhood's Business District or Arts District, there are trendy themed bars, arcade bars, and even art gallery lounges. Neighborhood staples include Seven Grand, Clifton's, and Perch LA.
Don't Miss: Clifton's
Some might describe Clifton's as "Disneyland for Adults," but a more accurate description might be "real-life Narnia." Clifton's animal-themed decor is hard to miss when you're inside—not to mention, there's a huge tree that cuts through all three floors of the bar. The music here switches from 70s pop to reggaeton and then top 40 to 90s TV theme music in less than an hour.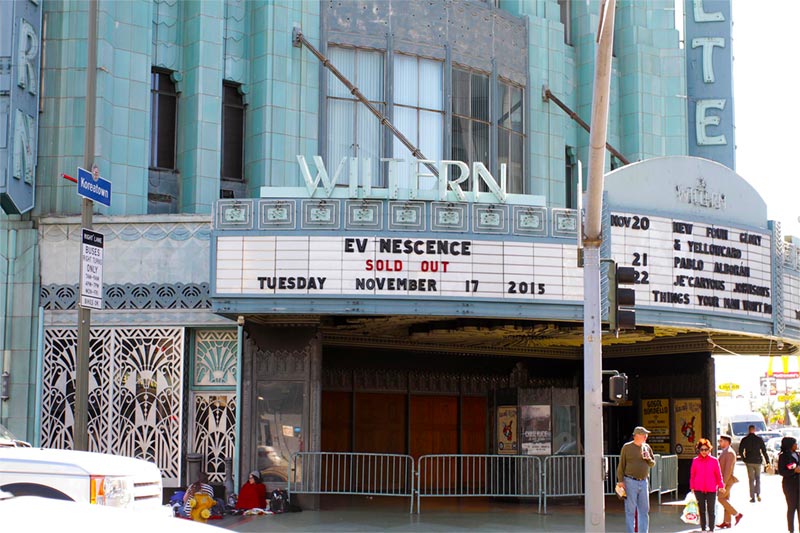 Koreatown is known for its high concentration of nightclubs and 24-hour restaurants. You'll find a majority of late-night hotspots, bars, restaurants, and entertainment venues along Western Avenue and Wilshire Boulevard.
Even after a weekend of going out in this neighborhood, bar-hoppers will find that they're not even close to truly knowing K-Town. There are countless secret spots here—including after-hour speakeasies, lounges, and karaoke bars—if you know where to look.
Don't Miss: Cafe Brass Monkey
You haven't had a real night out in K-Town if you didn't go to at least one karaoke bar. If you're looking to end a night of rigorous bar-hopping with a bang, head to Cafe Brass Monkey and get ready to sing your heart out. This karaoke venue offers specialty cocktails and an unforgettable, lively atmosphere for affordable prices.