The Best Murals in San Antonio and Where to Find Them
The Best Murals in San Antonio and Where to Find Them
San Antonio's rich culture is reflected by the sheer volume of street art in nearly all of its neighborhoods. However, the best murals in San Antonio are the ones that truly speak to the local culture, and these works of art represent some of the things San Antonians hold dear: tacos, Selena, and Fiesta.
Here are the best San Antonio murals and the neighborhoods where you'll find them.
"2 a.m. Taco Run" by Colton Valentine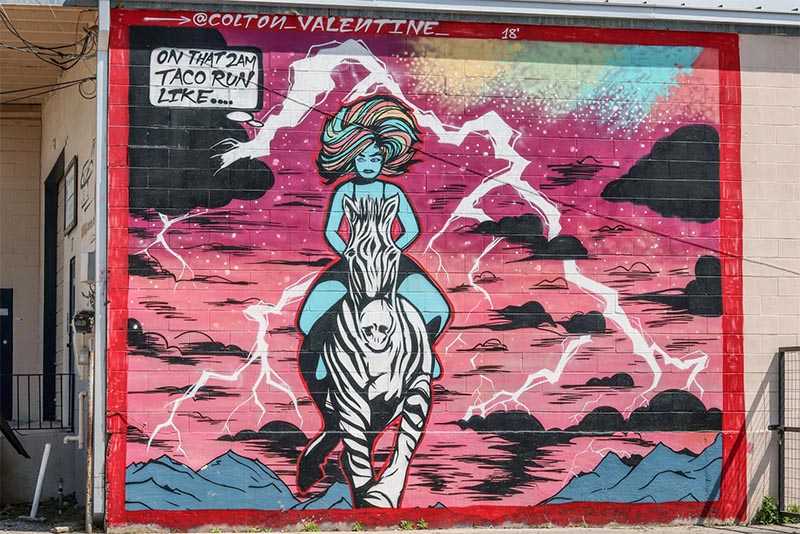 San Antonio, known as the home of the puffy taco, is famous for serving up unique tacos all over the city. In this mural located in Downtown, artist Colton Valentine describes what it really feels like to jet out on that 2 a.m. taco run.
The colors on the mural are as striking as the lightning bolts, and it's a must-see whenever you're downtown visiting the Riverwalk or Alamo Plaza.
"Selena" by Chris Montoya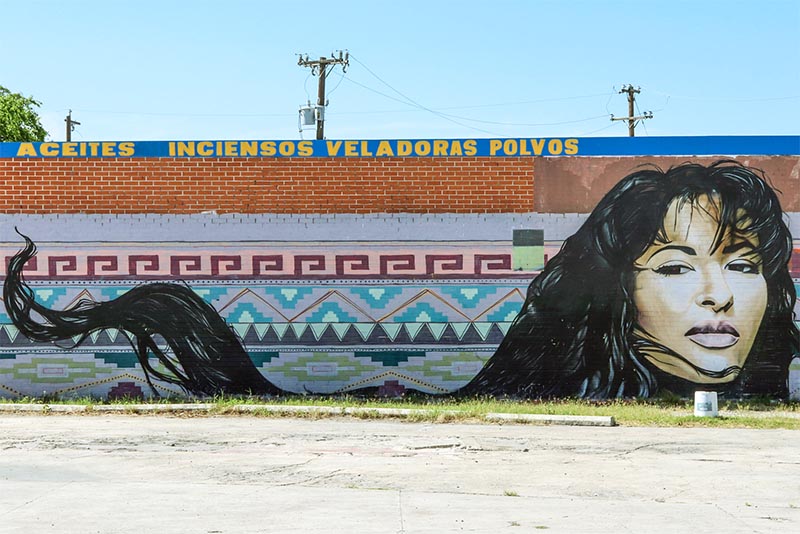 Selena, a Tejano icon and Texas native, was known for treating San Antonio like a second home before her untimely death in 1995. Also, the 1997 Jennifer Lopez-helmed biopic "Selena" was largely filmed in San Antonio. To this day, San Antonio still regards her in high esteem through museum features, live tribute concerts, and many beautiful murals.
Found in the Southside neighborhood, Chris Montoya's beautiful depiction of the singer at 100 Beatrice Ave. is known for its lifelike features and large size. After all, "anything for Selenas!"
"King George" by Matt Tumlinson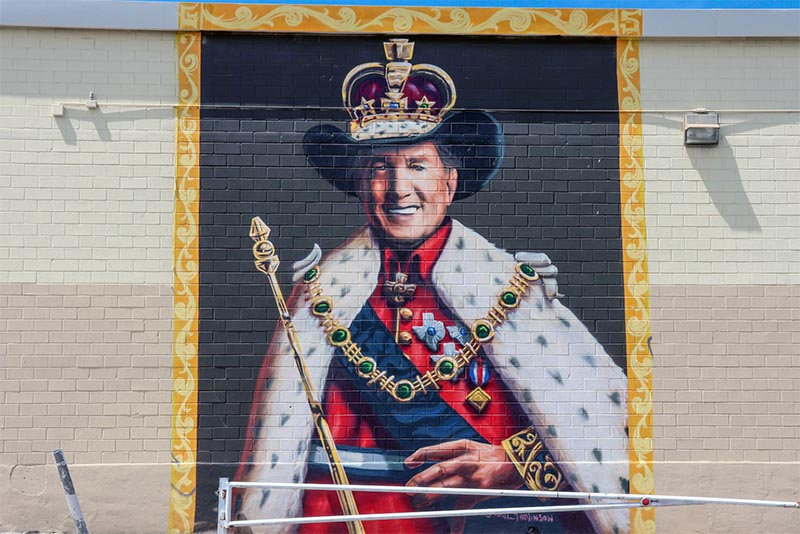 George Strait is a world-famous country music star and a native Texan. "King George," as many Texans call him, has lived in San Antonio since the 1990s, settling here after building a legendary country music career and gaining worldwide notoriety. Many would argue that George Strait is a Texas staple just like tacos or saying the phrase "y'all."
In this mural in San Antonio's Midtown neighborhood, Matt Tumlinson takes the "King George" moniker literally by depicting the country music singer as an actual king, complete with a crown, scepter, and all of the royal jewels. However, in true country fashion, he still wears a cowboy hat underneath his royal fixings and flashes the trademark smile that Texans have come to recognize and love over the last forty years.
Just north of Downtown San Antonio, this mural is located on the trendy St. Mary's Strip which is known for its music, food, and walkability. The location is a perfect fit for the king because as any die-hard fans will tell you, he's here for a good time.
"Fiesta 2019" by Los Otros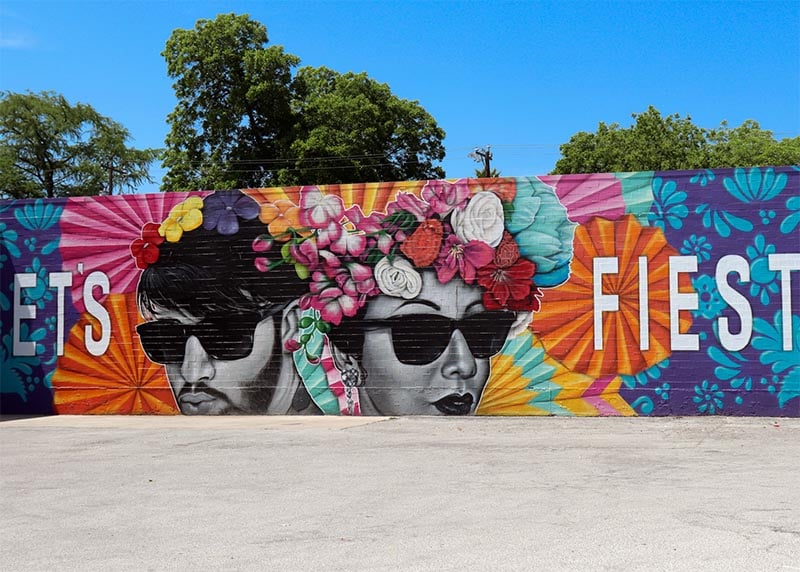 In San Antonio, "Let's Fiesta!" takes on a different meaning.
Los Otros, a street art duo consisting of artists Nik Soupe and David "Shek" Vega, created their "2019 Fiesta" mural also on St. Mary's Strip, just north of Downtown San Antonio. In this mural, they combine the colorful signature flower crowns with depictions of partygoers who embody the true Fiesta spirit.
"Fiesta Mural 1" by Los Otros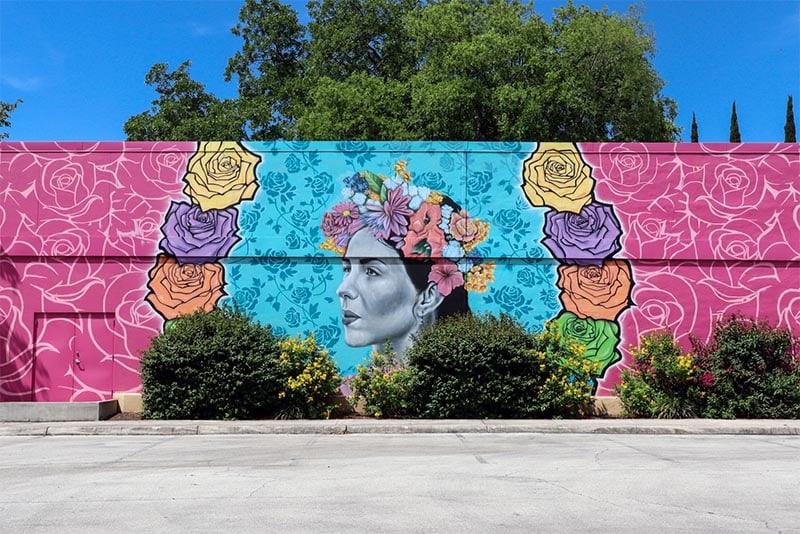 Los Otros does it again with this beautiful fiesta-themed mural on the side of the Fiesta Commission building in the Fort Sam neighborhood, directly adjacent to Downtown San Antonio. The mural is incredibly lifelike, with the model's face appearing more like a photograph than a painting. Her flower crown is representative of the colorful flower crowns worn during the Fiesta celebration that takes place annually in Downtown San Antonio.
Fiesta is one of the biggest events the city puts on every year, with colorful flowers being a major hallmark of the event. You can also expect street food, music, dancing, and a large parade that passes through 2.6 miles of Downtown San Antonio. Fiesta is unlike any other event the city holds, and San Antonians are proud of this annual tradition that celebrates the lively culture of the city.
You can find this mural at the Fiesta Commission Building located at 2611 Broadway St.