The Best Nashville Neighborhoods for Buying Your First Home
The Best Nashville Neighborhoods for Buying Your First Home
Buying a home for the first time is an important investment that can pay off over the course of a lifetime, but it's also a major personal milestone that carries meaning far beyond the dollars and cents. Many Americans have envisioned their "dream home" since a young age, and while that first house doesn't necessarily need to be a forever home, it's important that buyers find what they want.
One of the largest factors at play in this mix is choosing a neighborhood. Often, budget constraints make buying a home in the heart of town difficult, but luckily, Nashville is a city of neighborhoods that each offer something unique to suit the needs of many homebuyers.
Many first-time homebuyers are looking for an introductory purchase that will appreciate significantly, and the good news is that Nashville real estate is in a healthy swing—it recently cracked the top 5 real estate markets in the nation.
It's important to note that while this is Nashville's first time in the top five, the city has been listed among the top 10 real estate markets for the last four years.
Put simply, things are only getting better in Music City, and its sustained growth is healthy at this point.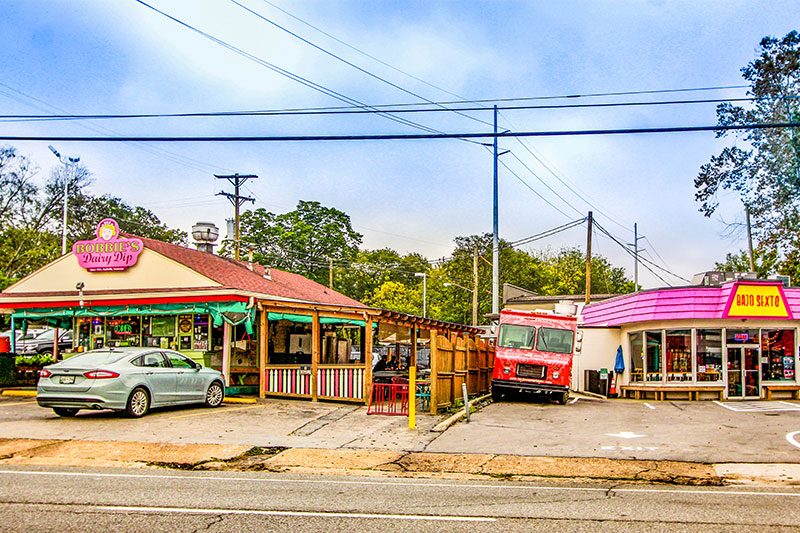 The Nations is an area just west of the city that has truly caught on in the last five years, with median sale prices cooling to the low $300s after a peak in the mid $400s in July of this year. The area offers variety for first-time buyers who are either looking for fixer-uppers or brand new townhomes, with structures dating as far back as 1899 to future builds coming in 2019.
The area also has a laid-back, small-town feel with local businesses like Coco's Italian Market and Thistle Farms within walking distance, along with the Richland Park Farmers Market, bringing neighbors together every Saturday.
Condos and townhomes are showing up all over this northern Nashville neighborhood with an emerging art scene and a local business culture that is leading the way in the city. A historic area with a rich history dating back to the Civil Rights Movement, the Buchanan Arts District reflects its storied past through some of the many contemporary murals in North Nashville.
Median sale prices in the low $200s make it a great place to start in town, and its urban setting, within walking or biking distance of downtown, makes it desirable to newer residents who work in the city center.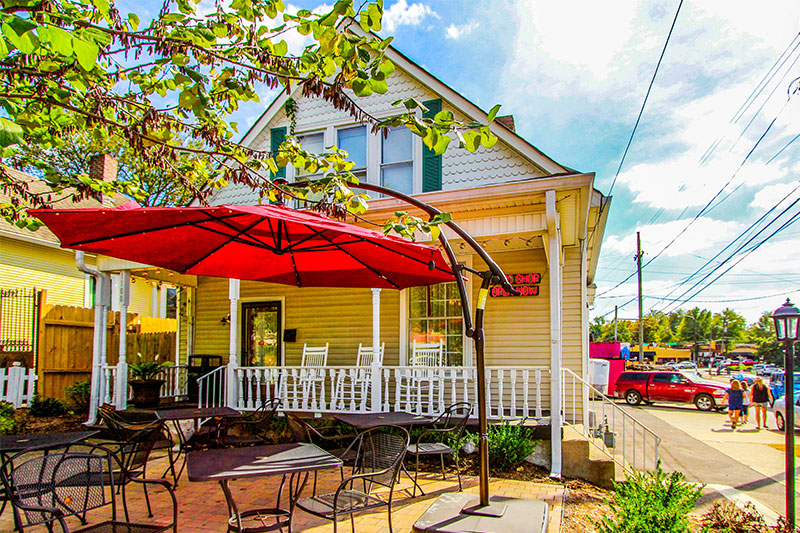 Arguably the city's most popular neighborhood, East Nashville currently offers the most homes for sale in Nashville with 371 listed on Neighborhoods.com with a median sale price in the mid $300s.
The neighborhood boasts a 1,000-acre park, offers access to one of the best shopping malls in the area, and schools like Dan Mills Elementary consistently receive strong ratings.
In northwest Davidson County, Bordeaux is an older but emerging neighborhood that has seen an increase in home construction and new purchases. While Bordeaux is not often on the radar of new Nashvillians, it is a great option for first-time homebuyers for many reasons.
Less than 15 minutes from the heart of Downtown, this neighborhood has home prices in the $170s. While new builds are going up, the area would likely fall into the fixer-upper category, but there's more to this story. First time homebuyers in parts of Bordeaux may qualify for assistance from the TN Housing Development Agency. In a 2017 expansion of the agency's Great Choice Plus program, parts of the neighborhood became eligible for $15,000 of assistance toward a down payment.
The program is accessible to many middle-income homebuyers and is part of an incentive to help residents afford housing across the state, but especially in areas that have not seen as much action from Nashville's boom.