Washington D.C. Local Life
The Best Neighborhood Bookstores in D.C.
Washington, D.C. is a city of readers, and you can trust me on that—I've read the complete Harry Potter series multiple times. This is a city where there were lines out the door for the midnight release of "Fire and Fury" (although, that might have more to do with D.C.'s love of political drama than literature). If you're looking to join the hordes of well-read and informed, log out of your Amazon Prime account and rediscover your neighborhood bookstore.
Shopping at these independent bookstores is a great way to support the community, get to know your neighbors at a new book club, and meet local authors. Check out this round up of the best neighborhood bookstores in D.C.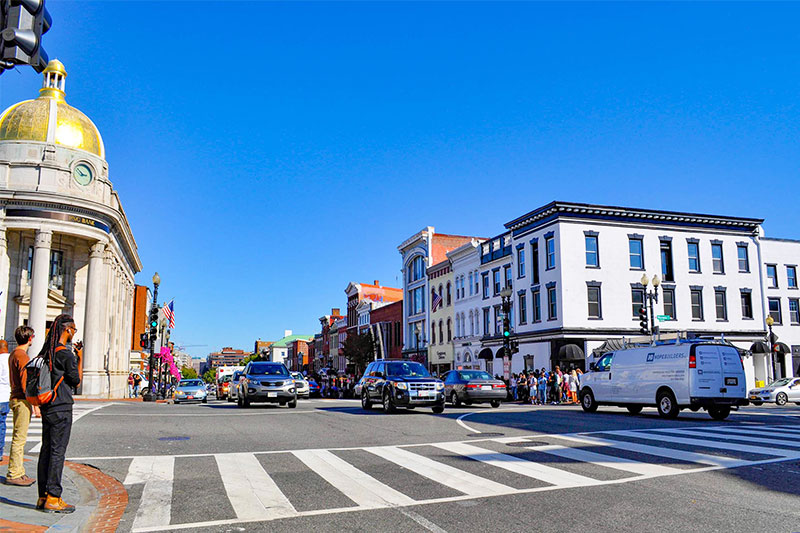 Georgetown's independent bookstore Bridge Street Books tragically lost its owner in 2017, but it became a nonprofit, dedicated to education and literacy. They take a more literary approach to author readings than Kramer or Politics and Prose. Their most popular reads are titles like "Berlin Noir," "Raymond Chandler meets Humphrey Bogart," and "Origins of Totalitarianism." Bridge Street carries a large array of small press publications and university selections. If they don't have what you're looking for, the awesome staff will gladly order it.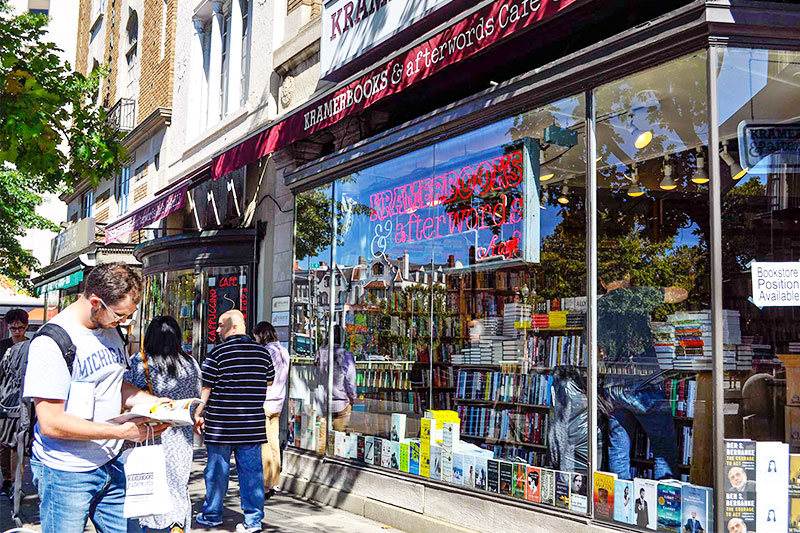 Dupont Circle's Kramerbooks & Afterwords is the perfect spot to camp out on Sunday morning—or any other day. This neighborhood stalwart offers the latest and greatest books for your perusing pleasure. While picking up your latest political thriller, carve out some time to enjoy Afterwords Cafe, a lively bar and restaurant where nobody will judge you for becoming absorbed in your newest read. Order a cleverly named cocktail like the Fig & Fury and get reading.
Looking for an out of print book? Look no further than Second Story Books. This bookstore offers a collection of rare, out of print, signed, and used books. The Washingtonian magazine frequently includes Second Story Books in bookstore roundups. You can either search the inventory online for what you're looking for or go in with an open mind and find a new favorite book. It's easy to browse the collection of books on the sidewalk on a nice day. Also, Second Story Books carries a nice collection of affordable graphic prints for sale.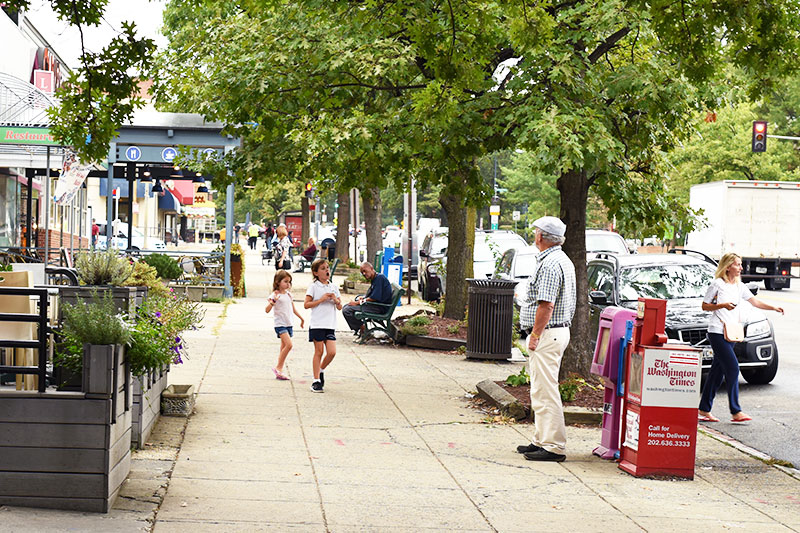 Get up close and personal with your favorite authors at Politics and Prose. This Chevy Chase bookstore hosts big names like First Daughter Chelsea Clinton and Liane Moriarty, author of "Big Little Lies." In addition to awesome events, Politics and Prose is home to more than 20 book groups and a printing press to help local authors get published. Meet your new book club and discuss your new favorite local author at The Den, the cozy coffeeshop in Politics and Prose. You can grab a quick bite and a cup of coffee, or a glass of something stronger if that fits your fancy.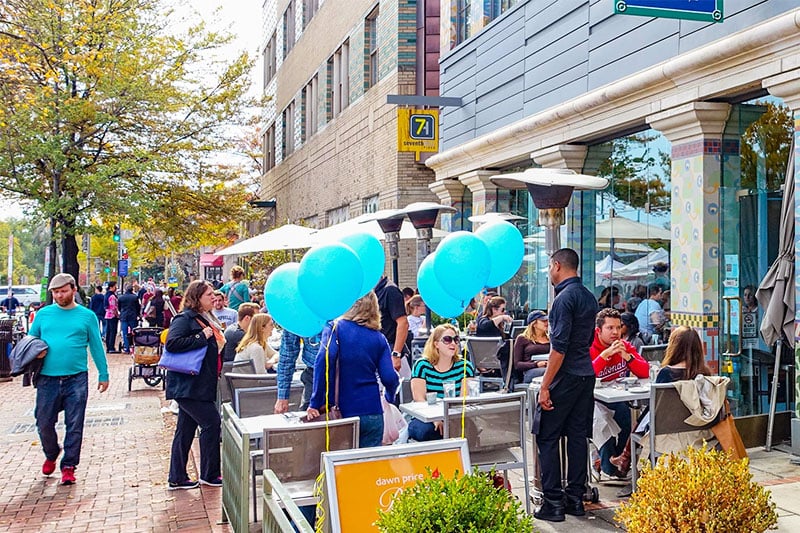 Hunt for your next favorite book at Capitol Hill Books, a two-story used bookstore in Capitol Hill. This store offers first editions and rare books, along with tomes of fun finds just waiting to go home with you. Located near Eastern Market, this is a great store to pop in after enjoying the weekend street fair. The store is organized by "rooms" like the mystery room and fiction room. If you're hunting for a particular book, the friendly staff can help you navigate the spines. And if you have books to move off your shelves, Capitol Hill Books accepts book donations.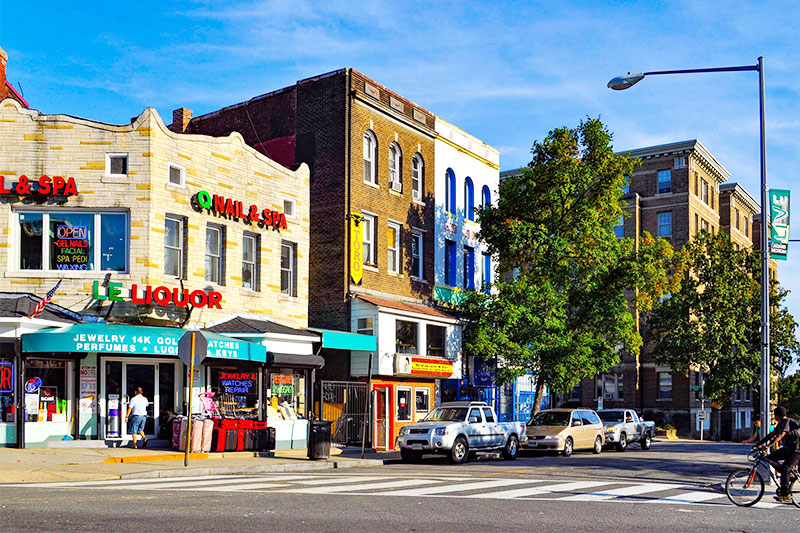 At Potter's House you can enjoy your neighbors, art, and a great read. Potter's House is a bookstore, nonprofit cafe, and event space that hosts monthly free lunches for community members, reflecting its values of sustainability, justice, and spirituality. Potter's House has been a community fixture since 1960. I recommend curling up on one of their comfy chairs and spending a few hours lost in a book.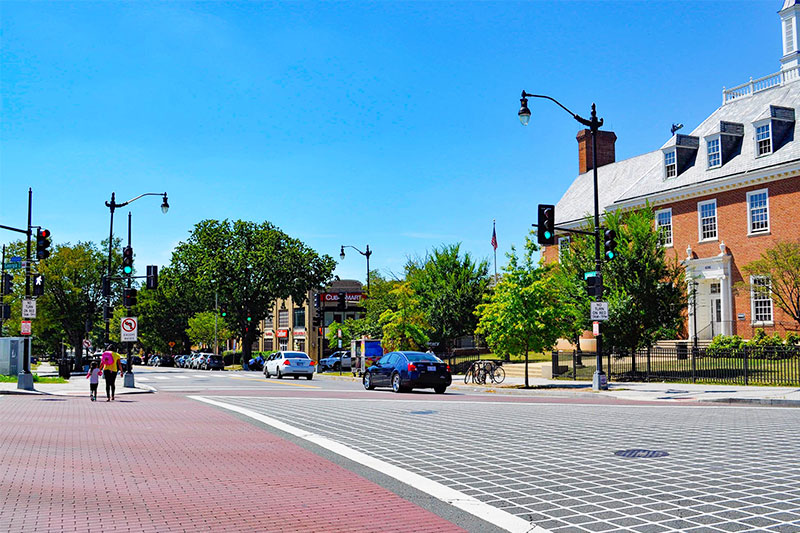 Since opening in 2014, Upshur Street Books has quickly established itself as a community staple. Upshur has an amazing collection of books about D.C., both past and present from local authors and politicians. The fun space hosts community gatherings, workshops, and tastings. If you have little ones, Upshur hosts children sing-alongs every Sunday at 11 a.m. and has a fun array of board books and whimsical beginning reader books.