National Real Estate
The Best Neighborhoods in Jacksonville for Empty Nesters
So you've just packed up your youngest child's belongings and dropped them off at college, hugging them goodbye. When you return to your home, you can't help but notice that your house looks a bit emptier. Your child has turned a new page in their life, taking that important first step into adulthood. But what about you? What's the next step in your journey beyond the daily demands of parenting?
If you're considering a move to the Jacksonville area, you may consider a community that caters to homeowners in your age bracket—namely, communities with housing developments designed for those 55 and older or with amenities geared towards residents who are retired or nearing retirement. If that's the case, you may want to consider the following neighborhoods.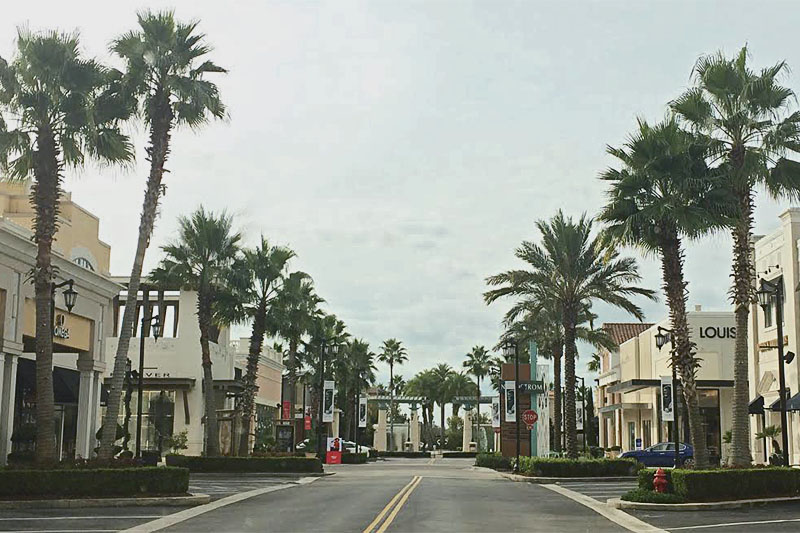 For many empty nesters, living in a housing community for people 55+ is desirable. In Southside, buyers have a few to choose from, including Sweetwater and Del Webb eTown. The homes are moderately priced with both communities offering homes priced from the low $200s to the low $400s. Both communities provide amenity-rich lifestyles with large clubhouses serving as the centers of community life and offering clubs for virtually any interest. While Sweetwater is completely built, Del Webb eTown is still under construction.
For those not necessarily seeking a home in a retirement community, Southside offers a wide selection of homes, from condos to single-family homes, in a broad range of prices. Southside's location is attractive to many since it's still close to Downtown Jacksonville and Jacksonville Beach. It's also home to the St. Johns Towncenter, a high-end mall.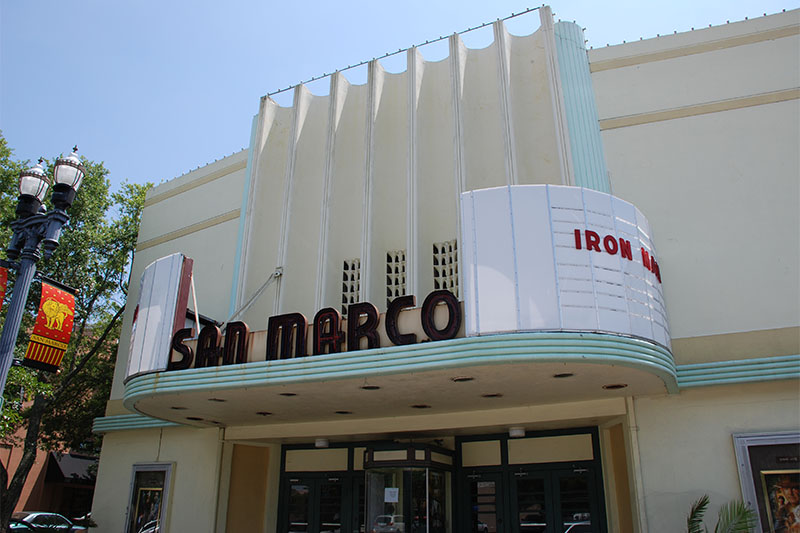 For some, the empty nest years are an opportunity to relish the fact that you're no longer shuttling kids to soccer practices and dance recitals, allowing you to start enjoying life on your own terms again. So many people decide to shed the minivan and Soccer Mom status in favor of enjoying the culture of the city.
With its many restaurants, shops, and other features, San Marco is the perfect neighborhood for enjoying local attractions. While some of the homes in this area—particularly those on the waterfront—are pricey, there's a wide range of choices at many price levels. Those who enjoy culture will especially like local attractions such as the San Marco Theatre, the Museum of Science & History, and Theatre Jacksonville.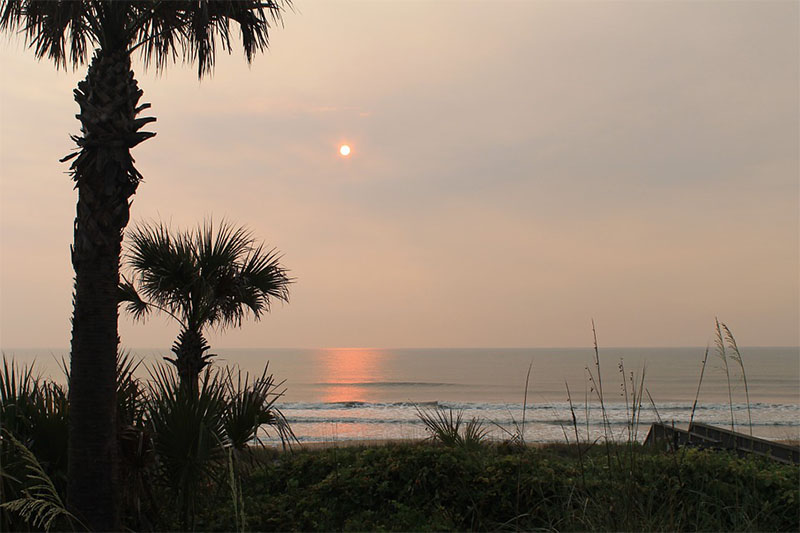 Ponte Vedra is a community to the southeast of Jacksonville that has several choices for 55+ housing, including Artisan Lakes, Del Webb Ponte Vedra, and Del Webb Nocatee. Most of the homes in these communities are single-family properties, although you can find some townhomes and condos at Del Webb Ponte Vedra. The prices for these homes vary, ranging from the low $200s to the low $600s. Like other 55+ communities, these neighborhoods offer a slew of amenities, including a large clubhouse with a resort-style pool, activity clubs, and nature trails.
Ponte Vedra has been called "the Malibu of Jacksonville." It's a short drive away from beaches, Downtown Jacksonville, and St. Augustine. It also has good schools which is an attractive feature for those who enjoy living in an area with a diverse range of ages.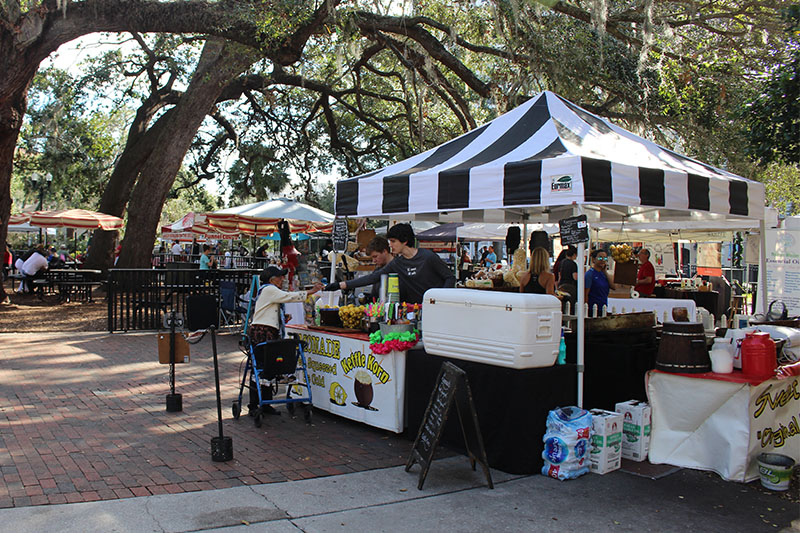 This riverside town, located south of Jacksonville, is a popular place for retirees due to the wide range of moderately priced homes, including cottages, ranch-style homes, and modern townhouses. Median home prices in Orange Park neighborhoods start in the low $100s, but there are some areas where stately homes stretch into the millions.
For those looking to upsize instead of downsize, Orange Park offers homebuyers the opportunity to purchase large homes at a fraction of what it would cost in other locations in the state. For example, in the Orange Park Country Club, you can purchase a home with over 3,000 square feet for less than $450,000 or, in some cases, less than $400,000. Orange Park is a small community, but residents relish the closeness, and the town offers a variety of events that cater to all ages, such as the Orange Park Farmers Market and the annual Orange Park Fall Festival.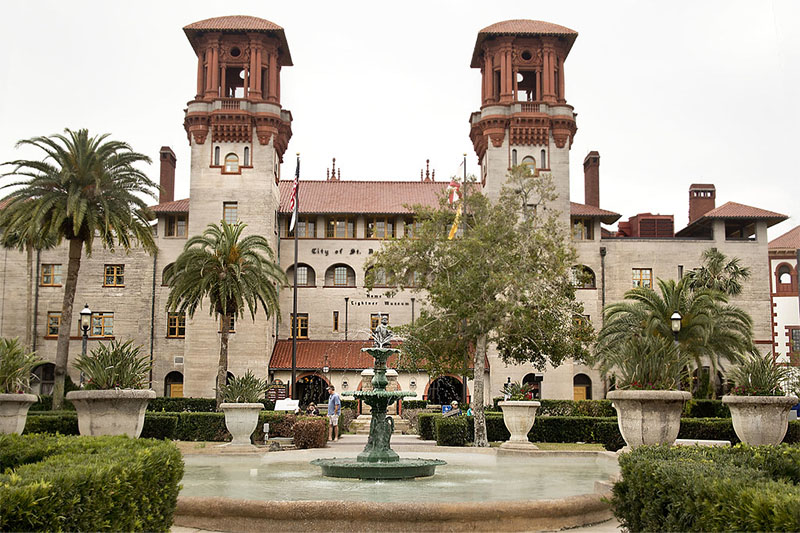 Though it's situated 40 miles south of Jacksonville, St. Augustine is an attractive location for many empty nesters. There are five housing communities for people over 55 with homes ranging from the low $200s to the high $400s. The communities are in various stages of development, so buyers can find both newly constructed homes as well as resale properties.
Like other adult communities in the area, these neighborhoods offer a range of amenities and activities geared toward those seeking active lifestyles. In addition, the communities are located close to the Twelve Mile Swamp Conservation Area, the Guana River Wildlife Management Area, and several beaches.
Also, St. Augustine itself, with its historic roots, has much to offer its residents, including a walkable downtown area with numerous shops and restaurants, Flagler College, and a picturesque waterfront area.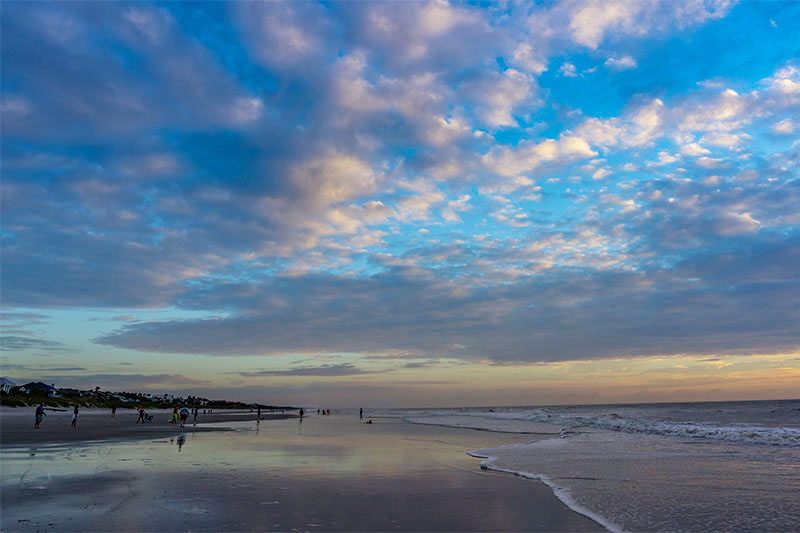 Who hasn't dreamed of someday leaving their old life behind and moving to the beach? Since there doesn't seem to be any age limit to living a Jimmy Buffett-inspired lifestyle, why not do it after the kids have flown the coop? Atlantic Beach offers empty nesters that option, and moving here doesn't have to cost a fortune. Although there are many multimillion-dollar homes located directly on the ocean for homebuyers looking in that price range, there are other homes located more inland with prices below $400,000 and even a few priced below $200,000.
Atlantic Beach residents give high marks to the area's small-town feel, and many enjoy its tight-knit community. Nature and recreation lovers can take advantage of the numerous parks that provide walking and biking trails as well as beach access to the nearby coast. The parks also host special events like farmers markets, Art in the Park, and an annual Shakespeare festival. Community centers, such as the Adele Grage Community Center and Gail Baker Community Center, serve as community gathering points.