The Best Places in Southern California to See Jacaranda Trees in Bloom
You might already know that it's cherry blossom season. While cherry blossom trees tend to be associated with Japan, there are many opportunities to view the pink blossoms in the U.S., including all over California. Whether you're in Los Angeles, San Francisco, or somewhere in between, you should be able to spot them somewhere.
However, as Los Angelenos know, it's also Jacaranda season. Jacarandas, while not directly related in the floral world, are the lavender cousins of the spring season and can be seen in several Los Angeles area neighborhoods.
Sherman Oaks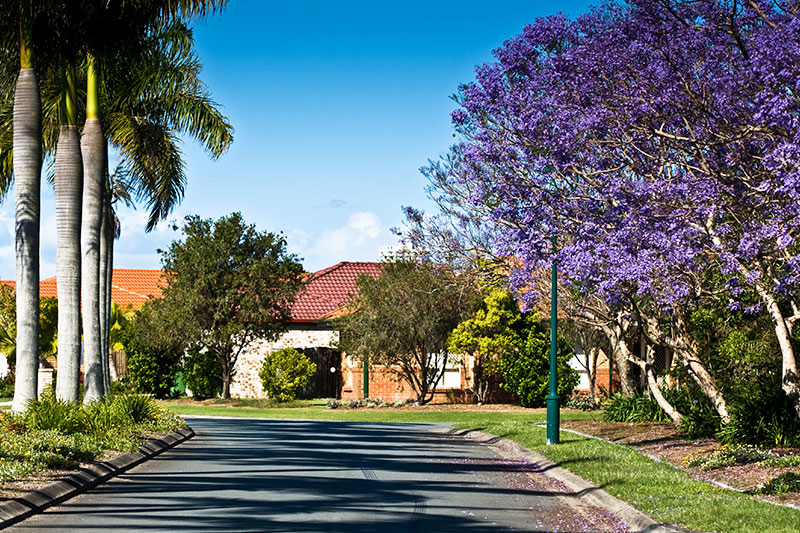 You'll find plenty of Jacaranda trees in Sherman Oaks. Head to Stansbury Avenue between the 3900 and 4200 blocks, and you'll see the stunning blooms on display. You might also want to consider swinging by Stansbury Street or Dixie Canyon Avenue near Valley Vista Boulevard to be blown away by the bloomage.
Pasadena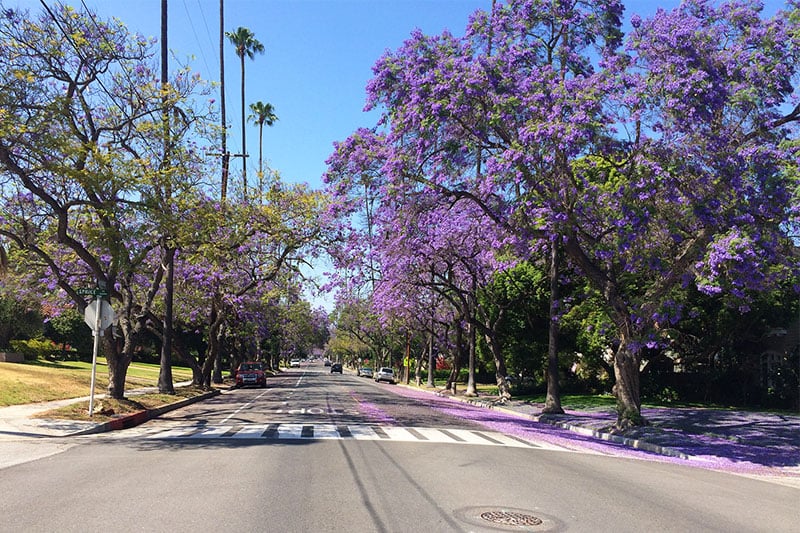 Nearby Pasadena is also a haven for the purple blooms. We suggest looking to Paloma Street just east of Allen Avenue. There's also Del Mar Boulevard, which has the trees lining the streets en masse (there were a reported 3,500 back in 2008). In the spring, Pasadena looks like it's straight out of a film or a postcard. The stunning trees make Pasadena picturesque, quaint, and magical.
Fullerton
Down in Orange County, you'll want to make a trip to Fullerton. There's literally a road called Jacaranda Place which you can drive along to admire the trees. You'll also want to make for the corner of Woods and Wilshire in Old Town Fullerton. The town's history with the tree dates back to the 1930s when it hosted the Jacaranda Festival. While you're in the area, make some time for Floral Park in Santa Ana, which has these and other fauna in bloom.
Beverly Hills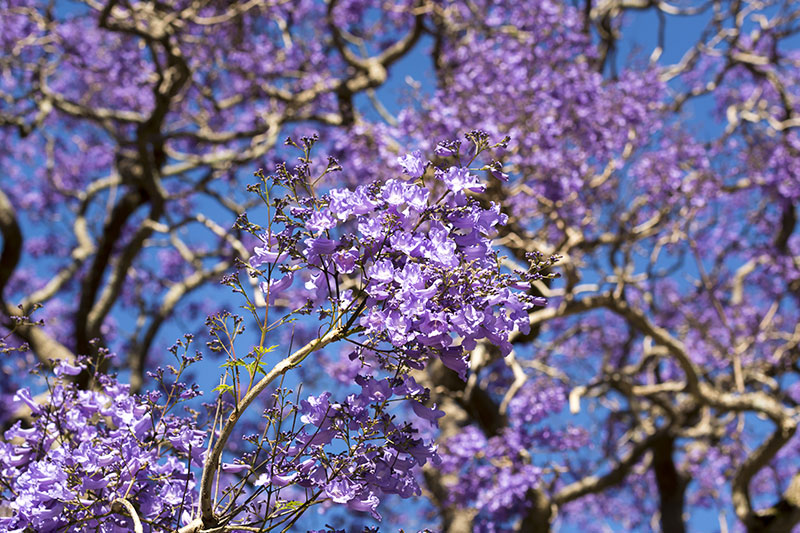 You could basically drive up and down the residential streets in Beverly Hills all day and run into Jacaranda blooms. But if you want to get specific, make for North Whittier Drive. They especially stand out here. You're also not too far from Ayres Avenue in Westwood or Miracle Mile, if you want to take a tour of LA's best Jacaranda spots.
San Marino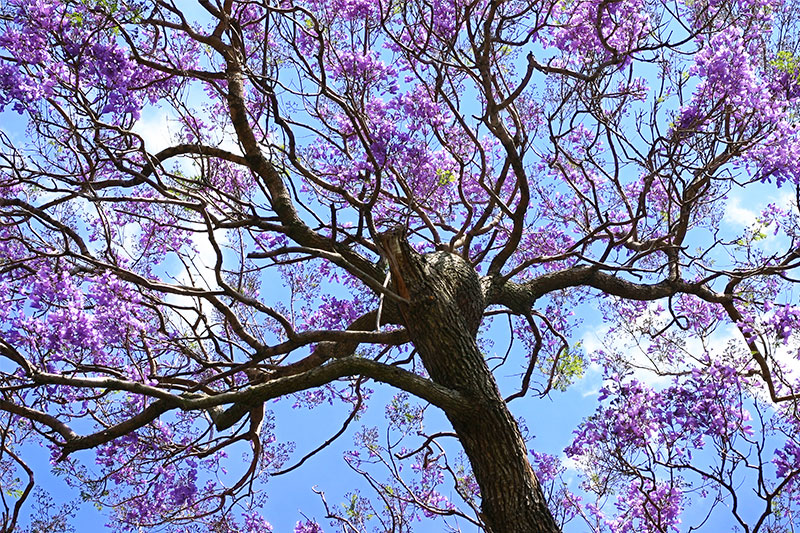 Out in San Marino, there's a special attraction you'll want to take notice of. First of all, make your way to Los Robles Avenue, and you'll be met with a bunch of beautiful trees in bloom. But there's one, in particular, you'll want to keep an eye out for. You can't miss it, it's the 50-foot Jacaranda at 1870 Los Robles. Take a moment to marvel at its beauty from below.