The Best Places to See Texas Bluebonnets This Spring
The Best Places to See Texas Bluebonnets This Spring
Bluebonnets are the state flower of Texas, and their annual appearance is a popular event. While other state's residents may not even be aware of their state flowers, the Texas bluebonnet has an almost mythical status. Flowers rarely have such a naturally bright blue hue, and the bluebonnets are mostly a Texas-only thing. When the rows of flowers appear, you'll find families crouching with kids or pets for adorable photos with a stunning natural backdrop.
Starting in about mid-March, you can find the dark blue wildflowers blooming in South Texas, gradually marching north in waves. But don't waste time — bluebonnets don't bloom for very long. The blooming season only lasts about six weeks. If you want to join the crowds looking for some of the best bluebonnet sightings, here are some of the best places around Dallas.
Ennis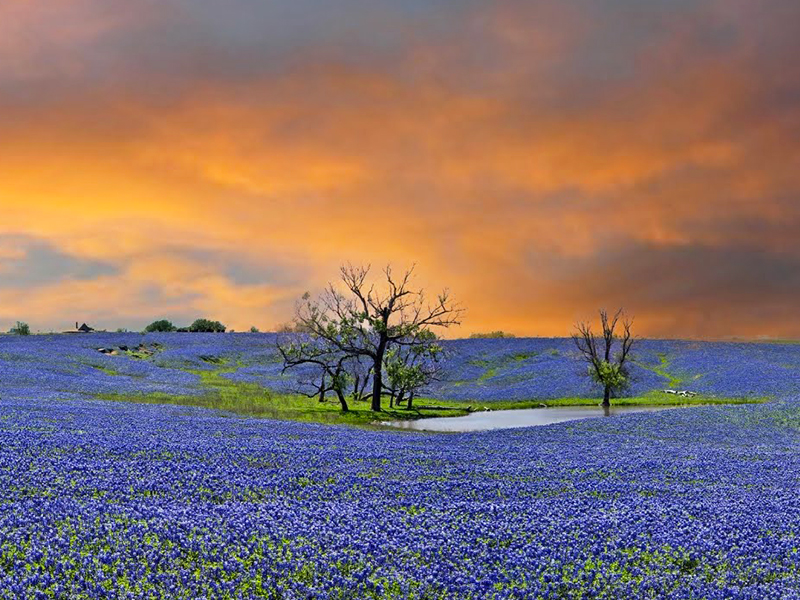 Hands-down, the best place to see bluebonnets in North Texas is in the tiny town of Ennis, about 35 miles south of Downtown Dallas. The town hosts the annual Bluebonnet Festival and features more than 40 miles of bluebonnet trails. The events go on throughout the whole month of April. Check the Ennis Chamber of Commerce site for more details. Bring the camera — preferably, something better than your phone — and capture some memorable beauty.
Plano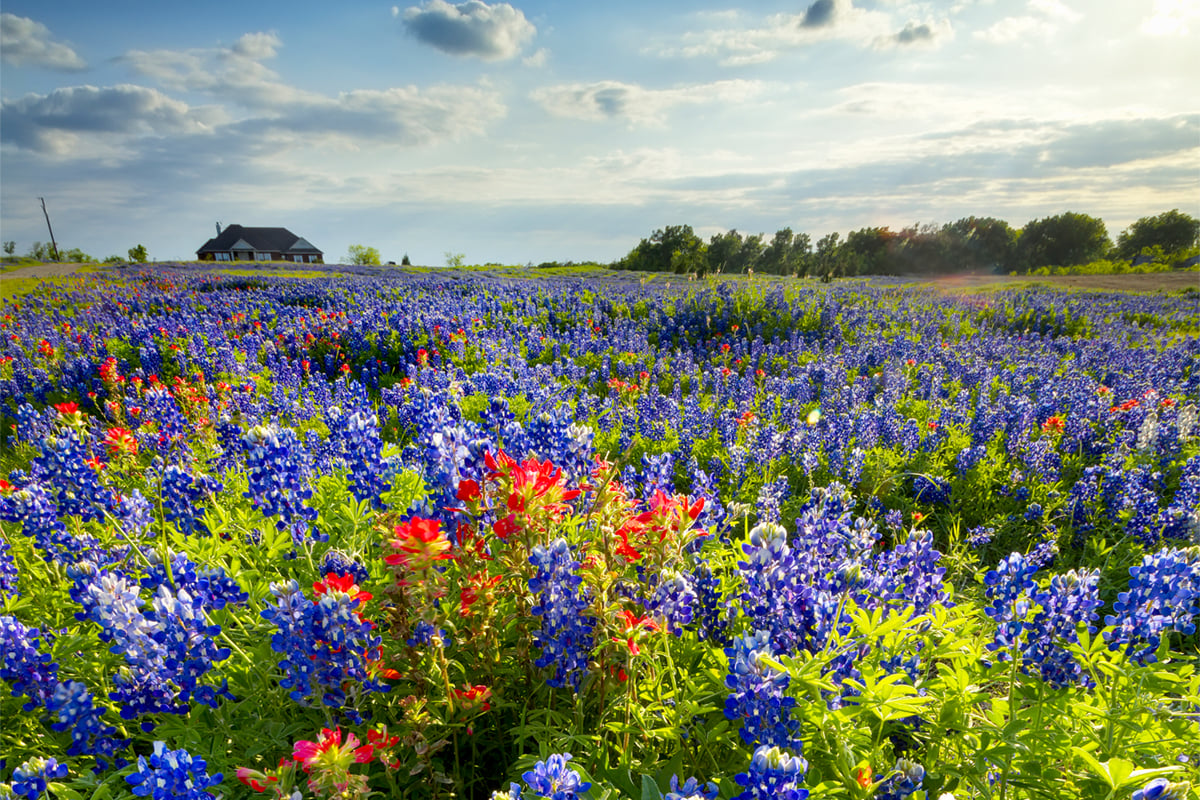 The aptly named Bluebonnet Trail in Plano offers lots of options for spotting patches of brilliant blue, right in the middle of Plano. You don't have to drive way out of town to get a quick photo with the kids or your pet.
Fort Worth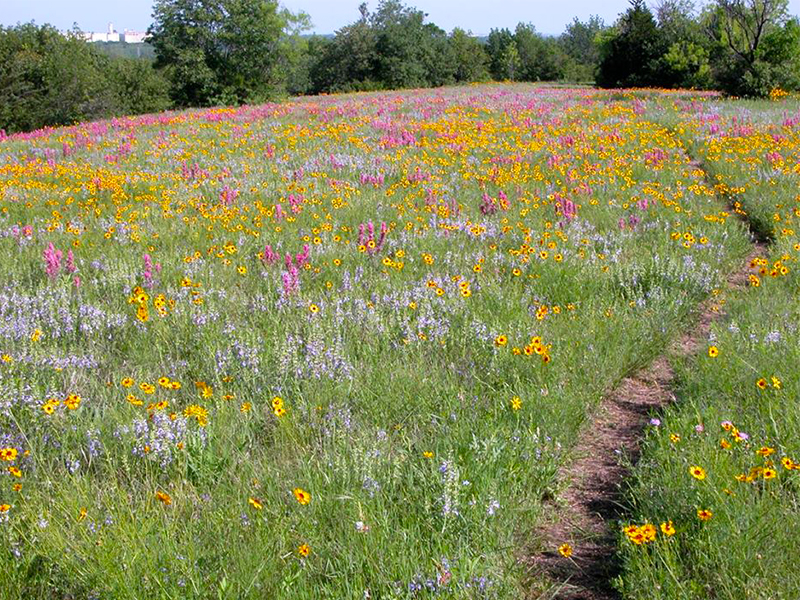 The Botanical Research Institute of Texas in Fort Worth is another free place to see bluebonnets and several varieties of additional wildflowers. It's located in the Cultural District near the Botanical Gardens. Although admission to this celebration of Texas' natural flora is free, be aware that they have limited hours of operation.
If you would rather just go for a hike through beautiful grounds with lots of bluebonnets and wildflowers, the Fort Worth Nature Center and Refuge is a great place to go. They don't allow photos of the flowers, so this isn't the best choice for a photo-op. But for a 20-mile hike with lots of close-up views of bluebonnets, it doesn't get better than this.
Hill Country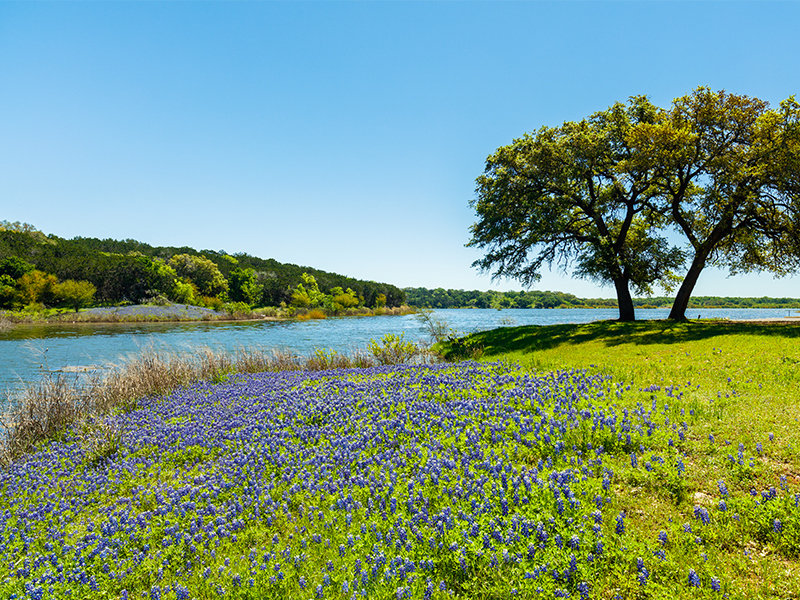 Even though you can find small patches of bluebonnets on random corners throughout towns in Dallas and Fort Worth, sometimes you want to make a day trip of it and see tons of them for miles. If that's the case, you need to head for the famed Texas Hill Country. The Hill Country is a 25-county region just west of Austin and it includes some of the most beautiful natural scenery you'll ever see in Texas. You'll see caverns, rivers, and green, rolling hills — it's pretty much the exact opposite of the flat and dusty Texas stereotype.
Not surprisingly, the Hill Country is also a great place to see bluebonnets. The town of Fredericksburg has gorgeous bluebonnet views and winding trails you'll love to drive. Find a bed-and-breakfast and take a real vacation here in April if you want to hit peak bluebonnet season.
Bluebonnet Dos and Don'ts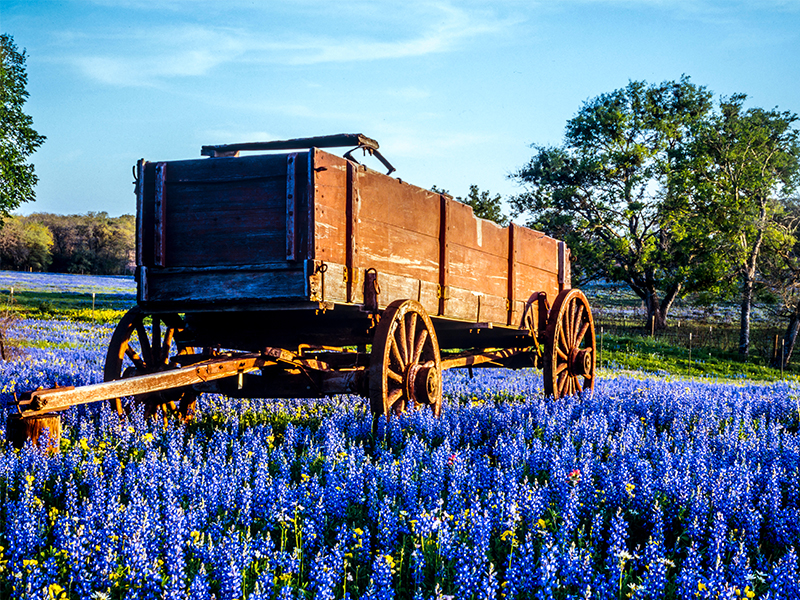 It's important to remember that everybody wants to have their chance to get a peek at these delicate flowers. They are fragile and crush surprisingly easily, so watch your step when you come across a bluebonnet patch.
Other Tips:
Watch for private property signs. Trespassing is still illegal, even if you're trying to get to a patch of beautiful flowers.
Don't leave any trash behind.
Beware of critters lurking in the grass. There are often snakes, fire ants, and bees hiding amid those flowers.
Don't pick a bouquet of bluebonnets — leave them for the next person to enjoy.