The Charm of Chicago's Andersonville Neighborhood
The Charm of Chicago's Andersonville Neighborhood
Andersonville is a smaller North Side Chicago neighborhood tucked away within the large Edgewater community. Though small, the neighborhood has garnered quite the reputation for supporting independent business, housing a collection of restaurants worth bragging about, and hosting many LGBTQ-friendly spots and events. See why visitors and residents alike are charmed by Andersonville.
The Homes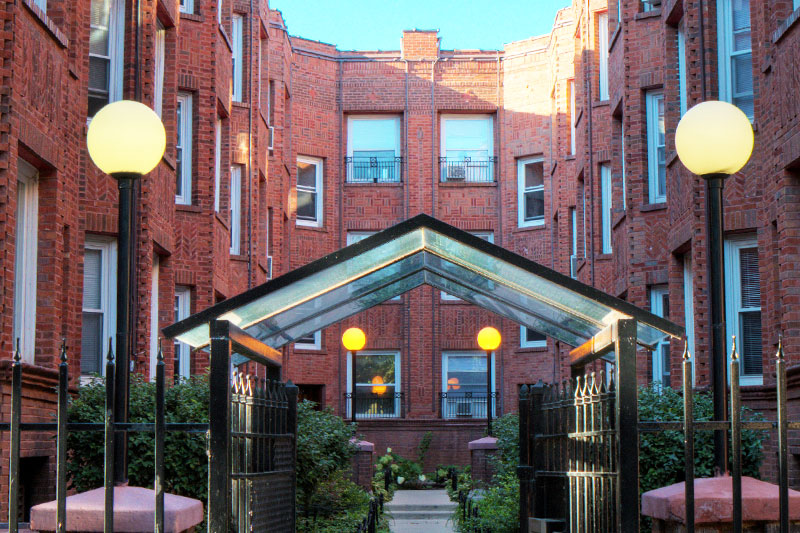 Andersonville has a mishmash of home types. You'll find homes dating back to the late 1800s, single-family homes, three-flats, and new condos. Prices are spread across a pretty wide spectrum. You can find homes on the market for more than $1 million and homes with a price tag in the low $100s. The median home sale price in Andersonville is a reasonable $385,000, according to Neighborhoods.com.
While the neighborhood's older homes contribute to its picturesque quality, Andersonville is also getting new residential development. For example, Quest Realty Group is building The Renslow, a nine-unit condo building, at 5015 N. Clark St.
New condos might draw residents to a neighborhood and spark new development, but many of the Andersonville's residents are deeply invested in preserving their community's historic charm. For example, residents are pushing for Ald. Harry Osterman (48th Ward) to rezone eight blocks bounded by Bryn Mawr Avenue, Clark Street, Foster Avenue, and Glenwood Avenue, according to The Real Deal. The rezoning would only allow the construction of single-family homes on that block. The East Andersonville Preservation Task Force hopes the rezoning would prevent developers from replacing existing homes with new condo buildings, according to the report.
"If you let them demolish these two-flats, you're letting them take away from the charm and character of this neighborhood," Kathy Klink-Flores, a two-flat owner and member of the East Andersonville Residents Council, told Crain's Chicago Business.
On the Move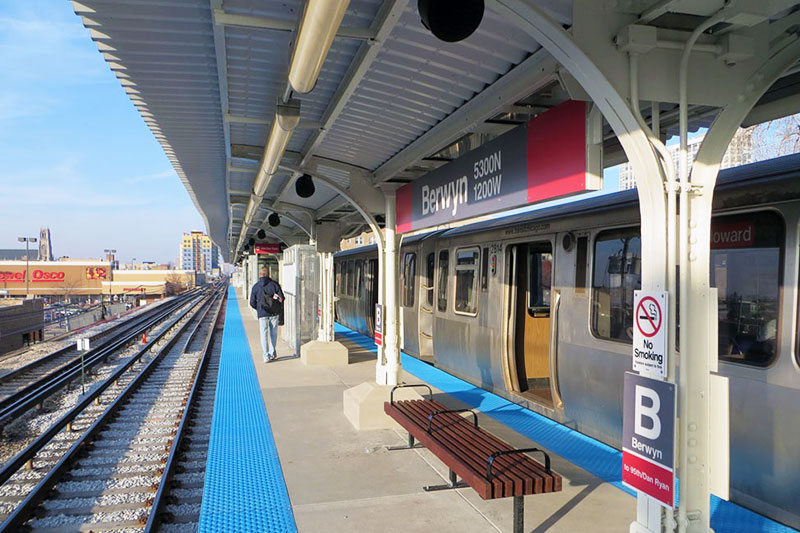 Andersonville residents have access to two major Red Line stops (Berwyn and Bryn Mawr), making it easy to get to the Loop and around the rest of the city. Thanks to the major streets—like Foster Avenue and Clark Street—running through the neighborhood, residents also have ready access to a number of bus line options.
If you're in the mood to walk, Edgewater, which contains Andersonville, is ranked the 18th most walkable neighborhood in the city by Walk Score. Bicyclists will love being close to the Lakefront Trail and the number of Divvy bike stations in the neighborhood. You can rent a Divvy bike at Clark Street and Berwyn Avenue, Clark Street and Bryn Mawr Avenue, and Broadway Street and Berwyn Avenue. Plus, the surrounding neighborhoods have plenty Divvy stations of their own.
Swedish Heritage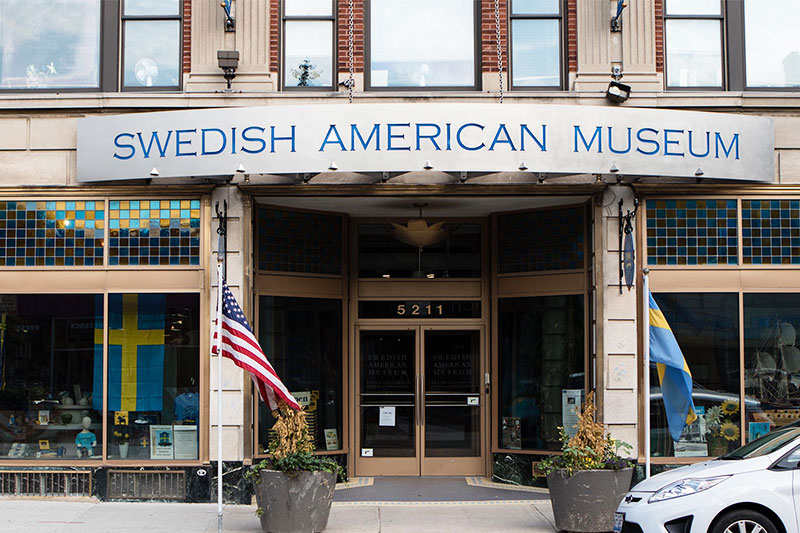 Andersonville is rich in Swedish culture because it came into being largely thanks to Swedish farmers of the 19th century, according to Andersonville.org. Today, the Swedish American Museum resides in the neighborhood, honoring the neighborhood's past and present. Residents can also find Swedish food at restaurants like Svea. The neighborhood also keeps up with the Swedish tradition of celebrating the summer solstice, as it's home to the popular Midsommarfest street festival.
Independent Businesses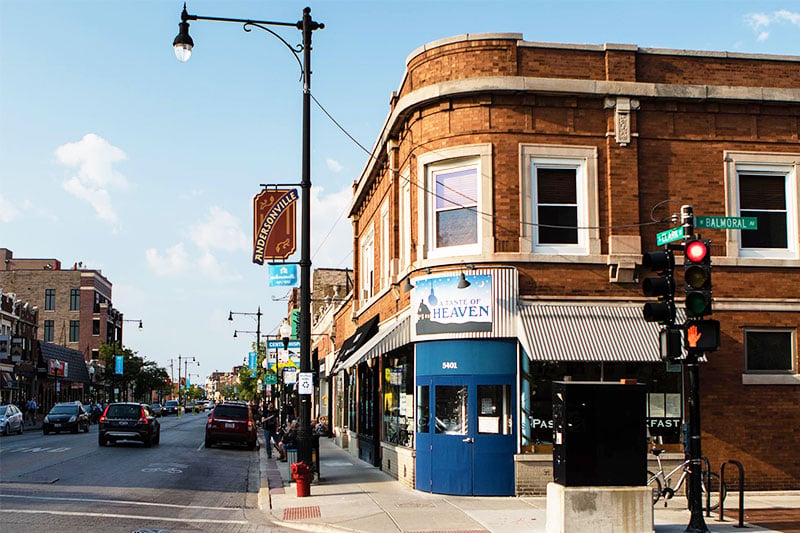 Small Business Saturday—the Saturday following Thanksgiving and Black Friday—encourages shoppers to support local businesses. Andersonville is one the best spots to shop independent stores that day and any day. Nearly all of the businesses open in the neighborhood are locally owned, according to Andersonville.org. Find a unique piece of furniture in the cavernous showroom of The Brown Elephant, get your latest read at Women & Children First, and browse clothing boutiques like Milk Handmade and Indigenous Artworks.
Eating Out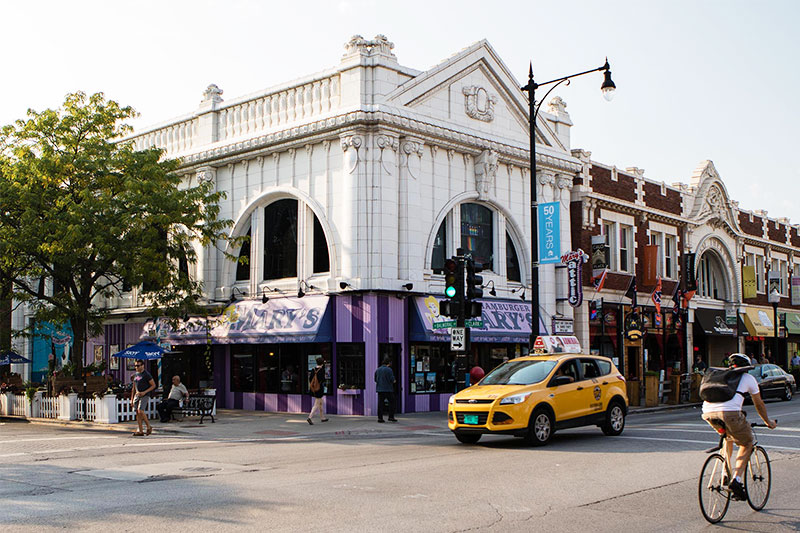 Andersonville is rich with dining options. Anyone who counts down the days until weekend brunch will find themselves becoming regulars at The Bongo Room, a popular breakfast spot known for its massive pancakes. Hamburger Mary's serves a mean burger and regularly entertains with drag shows and trivia. Polygon Cafe does Thai food, and Lady Gregory's is the neighborhood's Irish pub. If you're in the market for something sweet, George's has a rotating selection of ice cream, and First Slice Pie Cafe does cream pies and fruit pies. Even those eating gluten-free can get their dessert in Andersonville. Defloured, a delightfully punny bakery, makes cookies, cupcakes, bread, pies, scones, and more.