Chicago Real Estate Development
The Fate of the Last Chicago Sears Store in Portage Park Has Been Decided
Sears has been an iconic Chicago store for decades, but the department store is set to close its last location—at Portage Park's Six Corners—this July. The Six Corners Association is holding farewell tours of the store June 7. The closing of the store heralds big changes for the Six Corners, but the building won't remain vacant for long.
Tucker Development and Seritage Growth Properties are partnering to redevelop the Portage Park store and the already-closed Sears location at 1601 N. Harlem Ave. in Galewood, according to The Real Deal.
The two Sears locations will be remade as mixed-use developments with retail and residential elements. Both projects are currently in the design phase, according to the Chicago Tribune. It has yet to be determined whether or not any of the original buildings will remain intact after being redeveloped.
Before the Six Corners project moves forward, developers will need to earn approval from Ald. John Arena (45th Ward), according to Bisnow Chicago. The redevelopment could fit into the Six Corners economic development plan that the alderman and community groups put together back in 2013.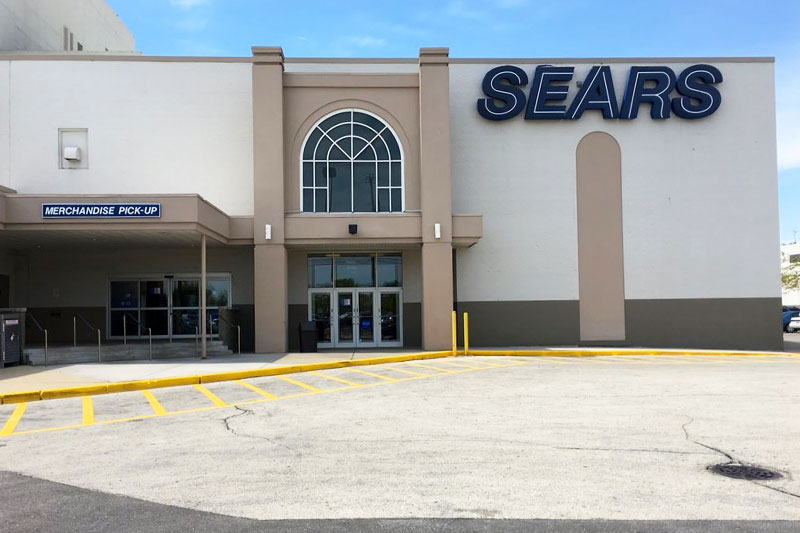 "We are excited to partner with Tucker Development to transform these two well-located properties into highly productive mixed-use destinations that add value to their respective communities," Jeff Martin, vice president of development at Seritage, said in a news release.
These two locations could get new life, like a number of other shuttered Sears stores. Last year, Springbank Real Estate Group acquired a Sears' location in Lincoln Square and redeveloped it into a mixed-use project with apartments, parking, and commercial space. In Orland Park, AMC Theaters is in the process of transforming a closed Sears store into 45,000-square-foot, 10-screen theater. The new theater will anchor a retail and entertainment section of Orland Square Mall.
The Curbed Chicago article points out that the closing of the Sears store is yet another sign of the times: the ecommerce boom. Other brick-and-mortar stores—in Chicago and around the country—have closed their doors in response to the pressure. For example, a former Sports Authority in Lakeview is set to become a new, freestanding medical facility created through a partnership between Advocate Medical Group and Advocate Illinois Masonic Medical Center.
Seritage Growth Properties was created by Sears Holdings in 2015, according to The Real Deal report. Tucker Development, based in Highland Park, is active in other parts of the city, including the red-hot development spot of Fulton Market. The report also says the developer is working on a large condo tower with Related Midwest in the neighborhood.