San Diego Local Life
The Most Bike-Friendly Neighborhoods in San Diego
Bicycling probably isn't the first thing that comes to mind when San Diego pops up on the radar, but there are actually a lot of reasons San Diego is considered one of the top 20 U.S. cities for biking. Since San Diego weather is relatively warm and sunny all year long, you could bike—whether it be for commuting or for fun—all 12 months of the year.
Between the bike paths, bike lanes along most roads, hilly terrain, and flat areas along the coast and Downtown, the city offers a variety of options for many types of cyclists. You can even take your bike on the trolley or the bus. And just this past summer the city dedicated itself to spending the next 30 years making San Diego safer and easier to navigate for bikers.
With cycle-friendly amenities like popular bike paths, bike shops, and ample bike racks, these are some of San Diego's best neighborhoods for bikers.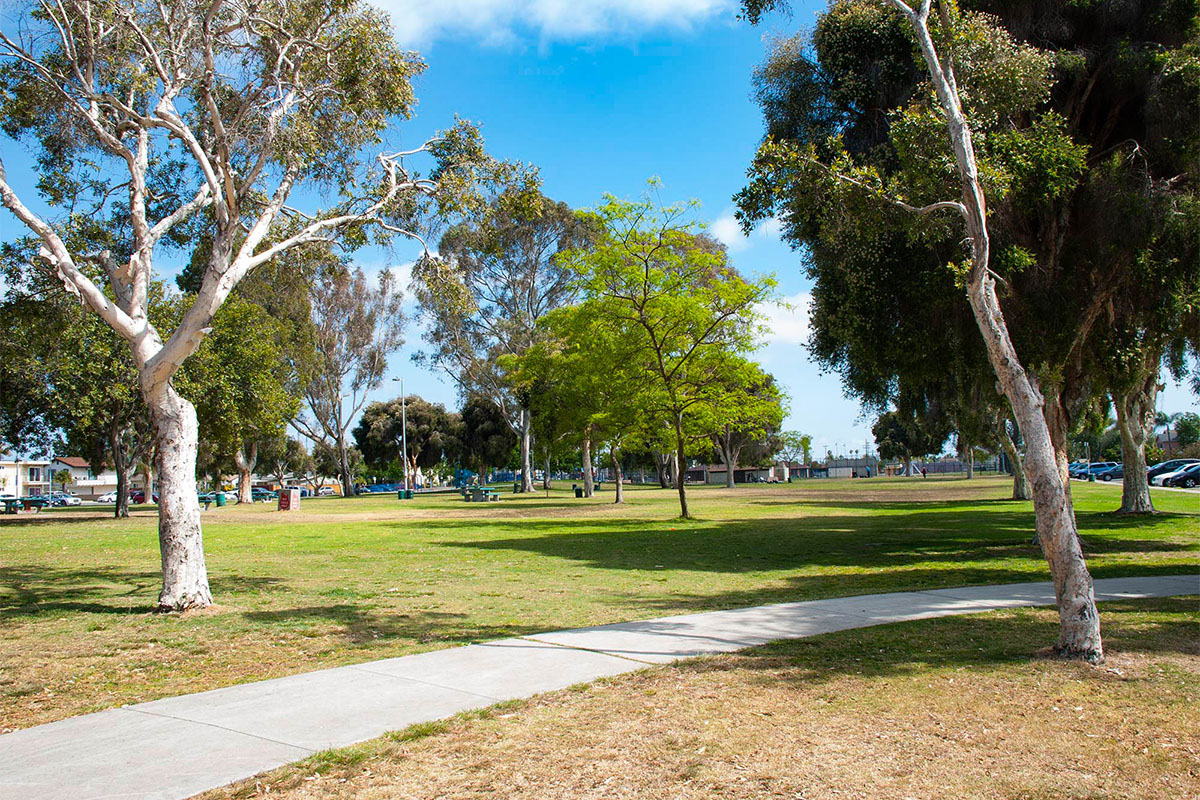 North Park has long served as San Diego's main hipster hub, so it's no surprise this community has rallied behind making biking a way of life. Cycling is a common form of transportation for North Park residents who can often be seen bobbing and weaving through traffic along this area's thin streets or congregating in front of bike shops like Stubborn Goat Bike Shop and Ski Repair or MJ's Cyclery depending on where their individual loyalty lies.
Not only is North Park brimming with bike culture, but it's also within biking distance of Balboa Park, a favorite stop for leisurely bicycle rides through the city's largest park (which you can enjoy before you brave the hills to get home again).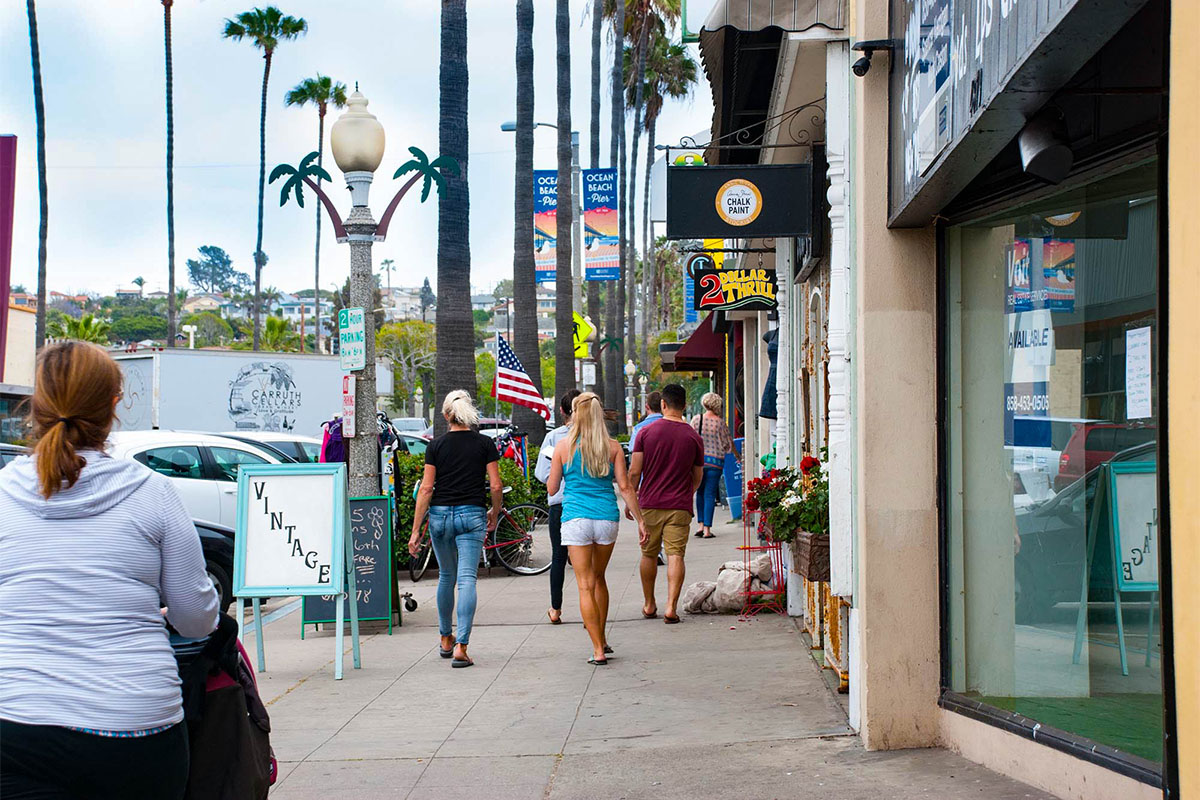 Ocean Beach is a stretch of coast that San Diegans associate with the beach bum lifestyle. Known as OB to the locals, it lacks the pretentiousness of many other beach communities, exchanging it for a laidback nature. But while it's lazy in spirit, it's a busy place.
This beach town is complete with a handful of streets overflowing with ice cream shops, sushi shops, taco counters, tattoo parlors, and boutiques. It's also one of the city's most difficult places to find a parking spot, with lots of street parking filling up early and staying that way all day.
Instead, many residents rely on their trusty beach cruisers to get around the neighborhood. The ease of finding a bike rack isn't the only bike-friendly part of OB: It's also home to Ocean Beach Bike Path, a long multi-use trail that follows the San Diego River from Dog Beach all the way to Linda Vista.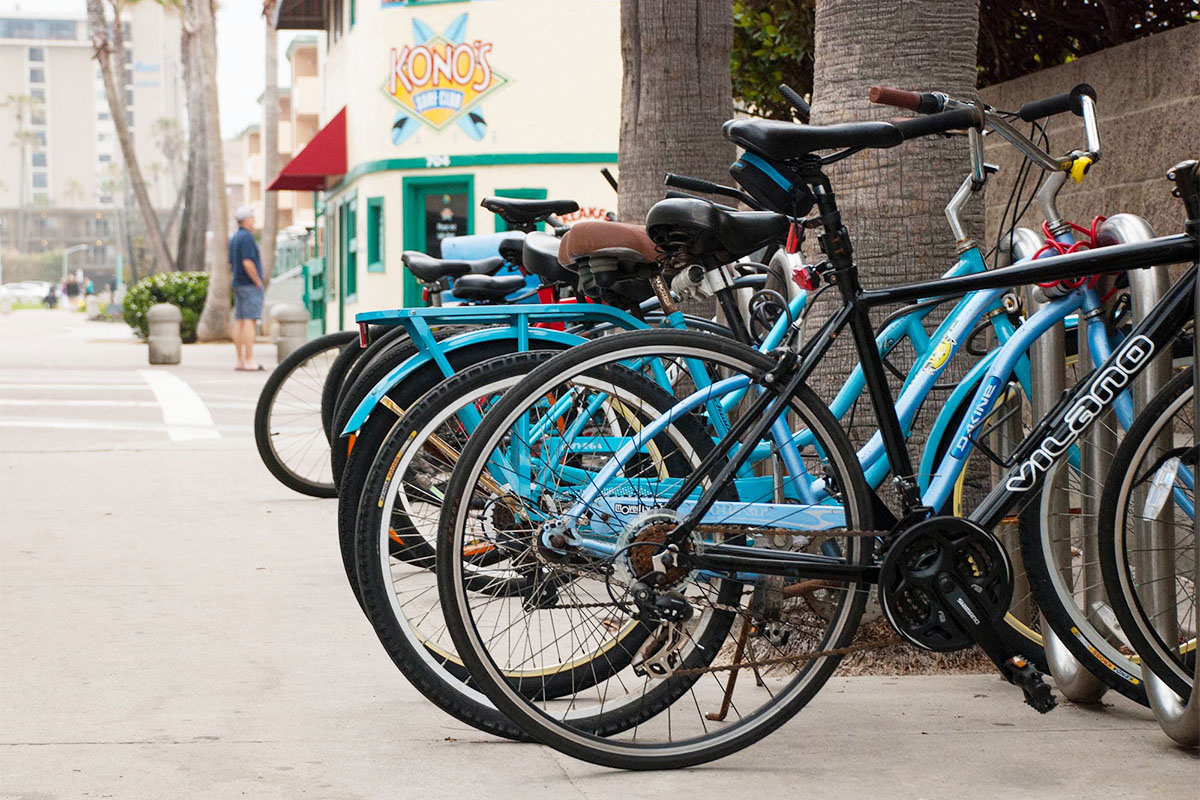 While Pacific Beach—referred to as "PB" by anyone who's lived in San Diego for at least 15 minutes—is widely known for its plentiful nightlife options and its tendency to draw out students from San Diego's trifecta of universities. It's also home to one of the city's best multi-use paths open to bicycles.
The Oceanfront Boardwalk connects Pacific Beach to Mission Bay and gives residents access to Belmont Park. It also runs parallel to the ocean so cyclists get a beautiful view as they ride along. The 3-mile boardwalk is for leisurely rides (speeds are restricted to 8 miles per hour), as you'll have to share the road with pedestrians, dogs, and people on scooters and skateboards.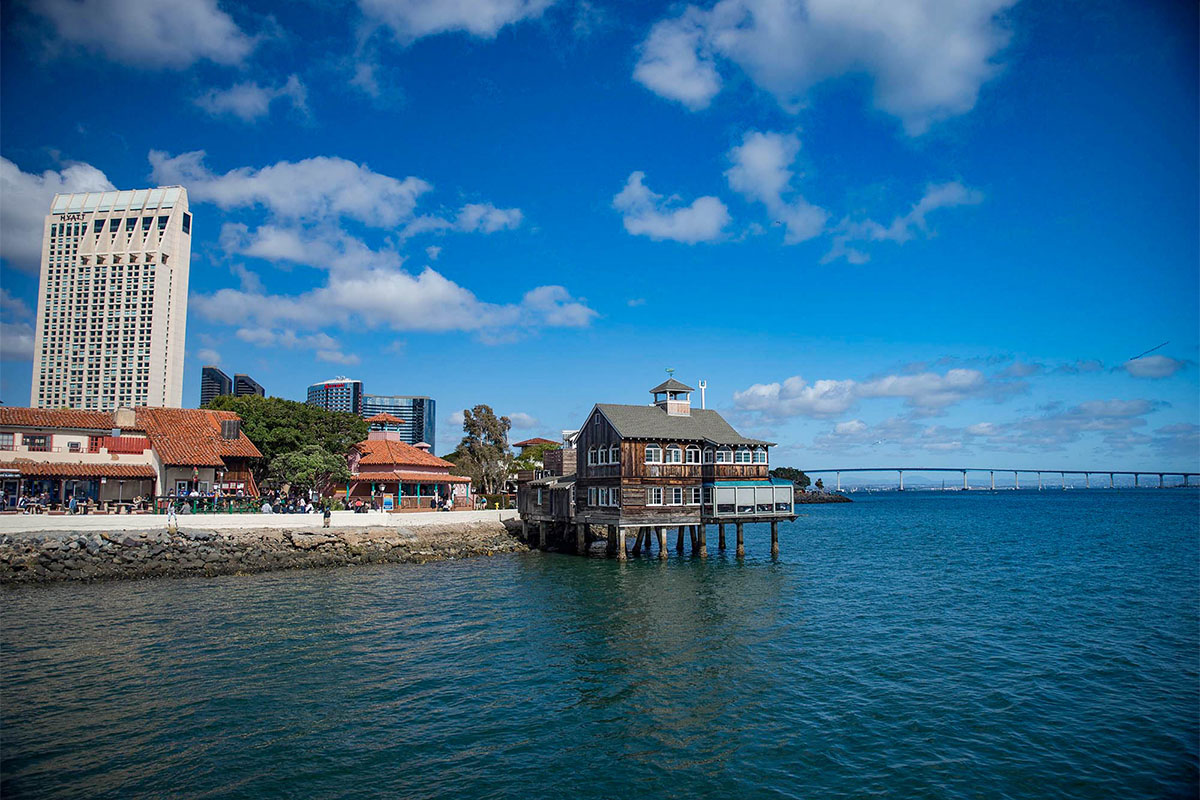 Like most of the greater Downtown area (the part of San Diego that encompasses actual Downtown, East Village, the Gaslamp, and the Marina District) the Marina District has several amenities that appeal to bike riders.
While it's always a bit messy and chaotic traffic-wise, this neighborhood does have dedicated bike lanes that are slowly being converted with the use of high-visibility plastic poles to physically separate the bike lanes from traffic and making it visually easier to distinguish from other lanes on the road.
Since there are a ton of high-rise condos and apartments, the streets are lined with bike racks available to the public for day and overnight use, but make sure to use a bike lock so your ride is still waiting for you in the morning.
Seaport Village, the marina, and the Embarcadero are lined with a level and paved boardwalk with views of San Diego Bay. Marina District residents can jump on the ferry to Coronado which picks up passengers in the harbor ($4.75 one way per person, but bikes ride free) and see the skyline from a whole new vantage point and take advantage of Coronado's many bike trails.