The Most Over-the-Top Miami Condo Amenities
The Most Over-the-Top Miami Condo Amenities
It seems like you can't pick up a newspaper without seeing reports of a groundbreaking, topping off, or planned development for a condo project in Miami. As the economy continues to thrive, so has the city's residential building boom. The result is a backlog of inventory despite brisk sales. According to the Miami Association of Realtors, in November 2017 there were 15,477 active listings for condos and townhouses in Miami, representing a 14.2-month supply of inventory. In November 2016, there were 14,810 active listings, representing a 13-month supply. This is despite the fact that sales rose 15.4 percent over the year.
So with competition for buyers, particularly those in the luxury market, on the rise, what's a developer to do? In recent times, developers have been looking to attract buyers with amenities that go beyond the traditional upscale finishes and floor-to-ceiling windows. The lifestyles of some of the most rich and famous Miami condo owners will include access to a marine helistop, car elevator, bowling alley, and ice skating rink.
The Ritz-Carlton Residences – Miami Beach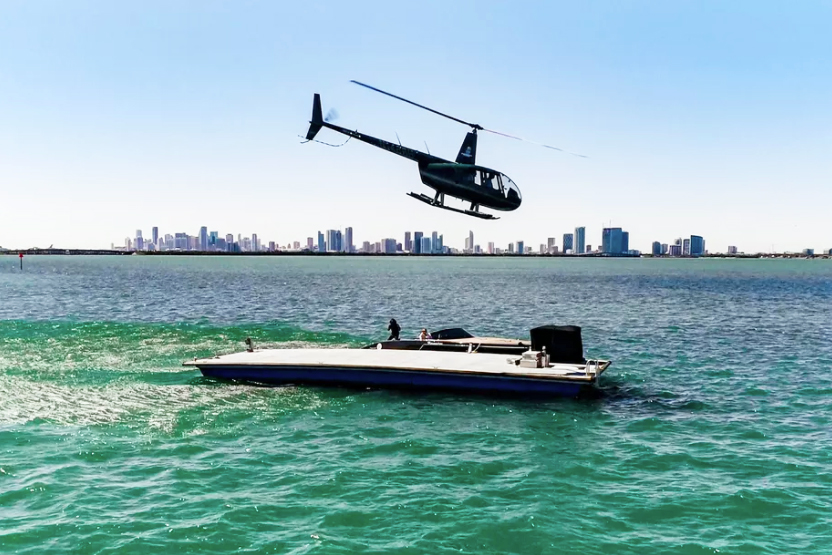 Everybody hates the drive from the Miami International Airport to Miami Beach. So why not just avoid it?
Developers of The Ritz-Carlton Residences at 4701 Meridian Ave. in Miami Beach are offering residents the ability to avoid traffic by reaching their condos by air and sea travel with a marine helistop. This will allow owners to travel to the area via a private jet and be picked up by helicopter. After arriving on the helipad, a private yacht will pick them up and bring them by boat to the property.
Developed in partnership with iLand Miami and Miami Executive Helicopters, the helipad in Biscayne Bay will be the first of its kind in Miami. Residents will be able to schedule flights through a concierge desk for up to six people to anywhere in Florida, including the Keys and Bahamas. Unit prices range from $2 million to $40 million.
Porsche Design Tower – Sunny Isles Beach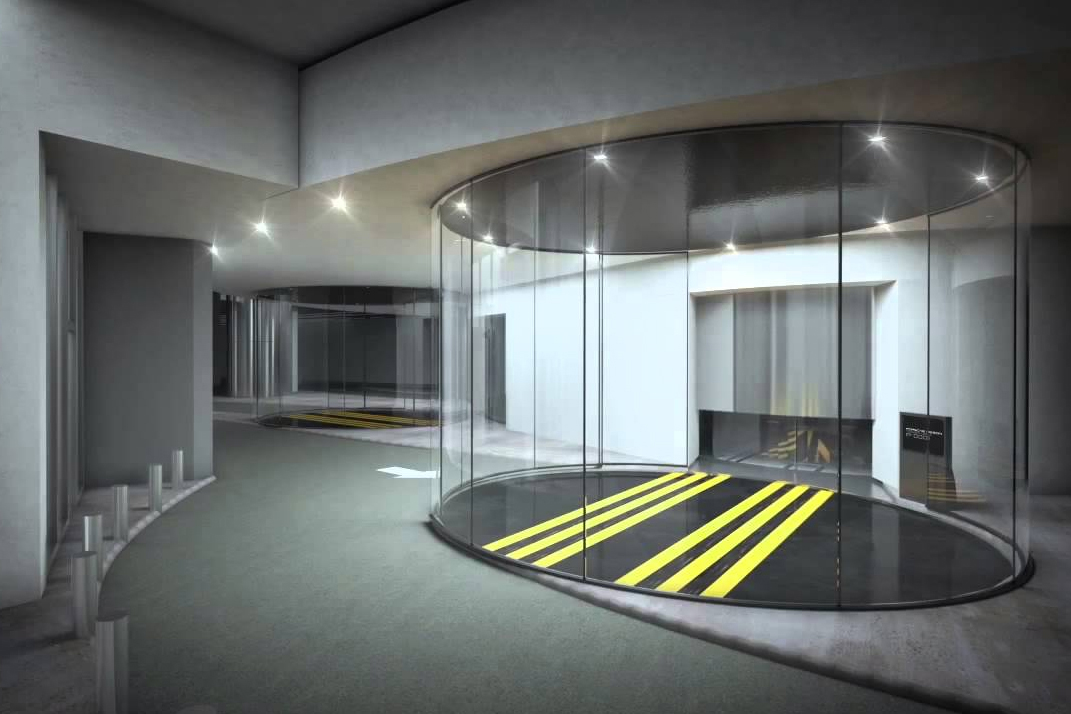 If you don't relish the idea of leaving your car in a parking garage at the base of your condo building, you can take advantage of the car elevator at the Porsche Design Tower at 18555 Collins Ave. in Sunny Isles Beach.
With a pair of 60-story glass elevators, called "Dezervators" after the developer, residents can drive their cars right to their apartments. Each apartment features its own garage and the building has a car concierge that will wash your car, rotate its tires, and perform routine maintenance. Priced at $6 million and above, each unit also has its own balcony with a private pool and residents have access to the building's spa, restaurant, and high-tech racing simulator.
Paramount Miami Worldcenter – Overtown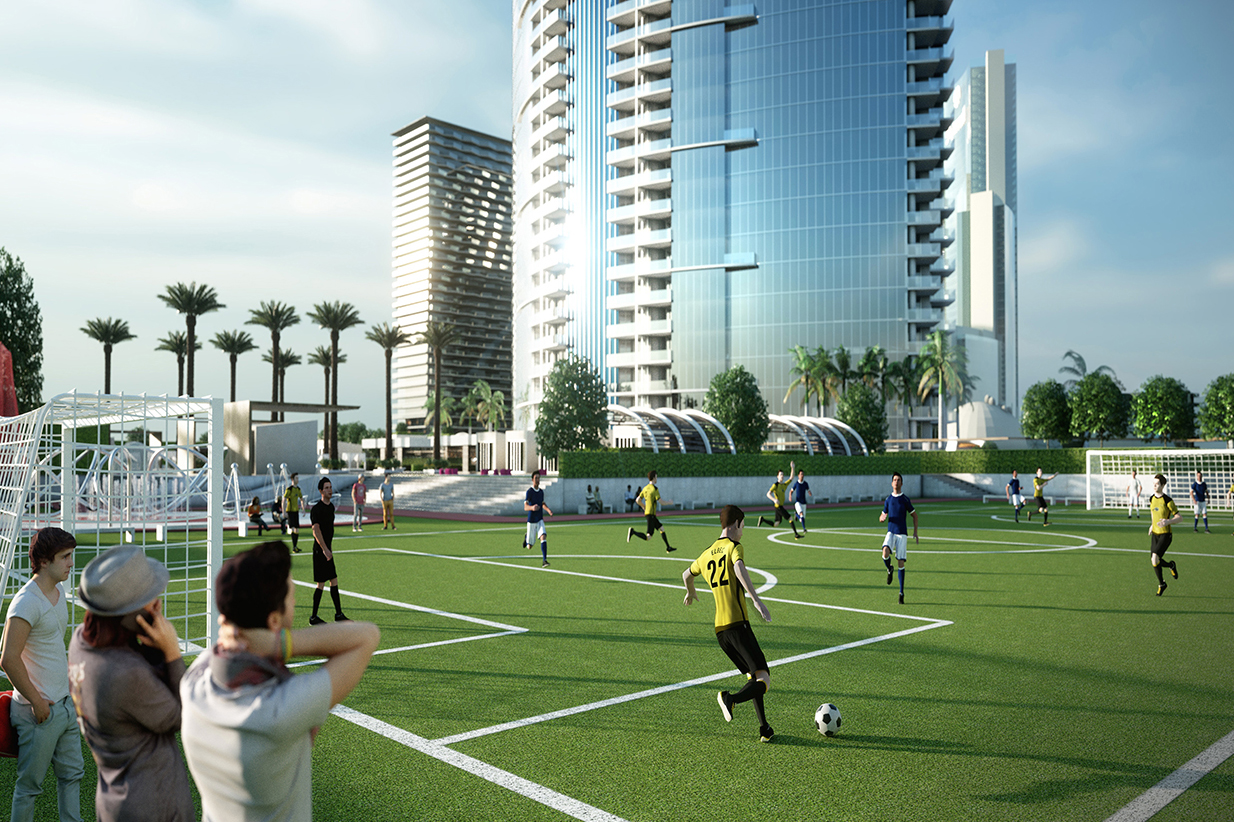 David Beckham's plans to bring a Major League Soccer stadium to Overtown have been drawing much attention in recent times, but it's not the only soccer field that's been getting noticed.
Paramount Miami Worldcenter at 900 NE 1st Ave. in Downtown Miami plans to include a soccer field as part of the outdoor sports complex on the 60-story condo tower's ninth floor recreation deck. It is believed to be the first outdoor soccer field to be featured in a high-rise development in the country. Expected to be completed this year, it will have more than 40 amenities, including many that are exercise related, like tennis courts, a running course, golf simulator, and indoor boxing studio.
Prices start at $295,000 for a pool cabana and $3.5 million to $9.5 million for one of the building's 26 penthouses.
The Estates at Acqualina – Sunny Isles Beach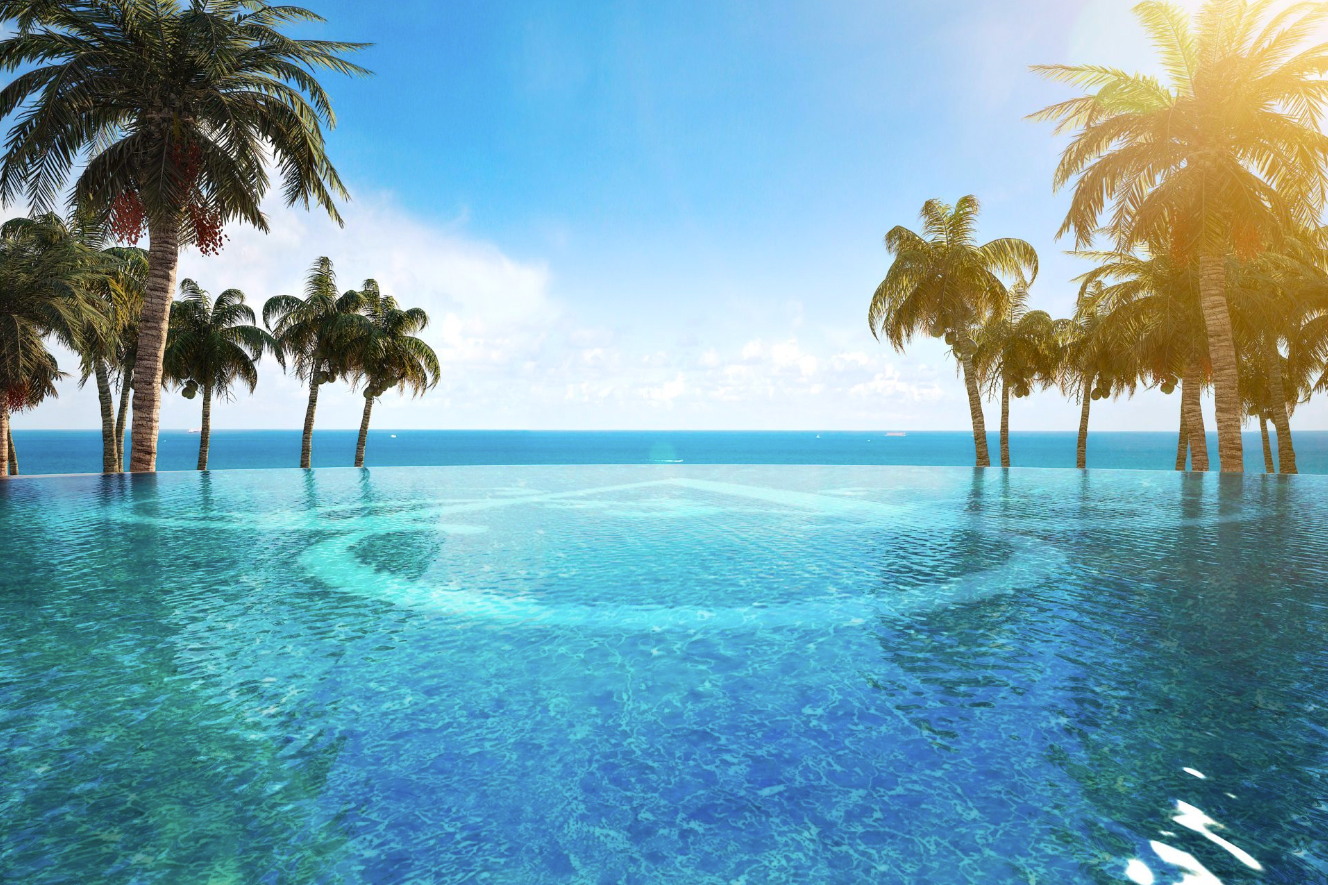 The Estates at Acqualina at 17885 Collins Ave. in Sunny Isles Beach will feature over 50,000 square feet of amenities, including an ice skating rink, bowling alley, golf simulator, FlowRider surfing simulator, Wall Street Trader's Clubroom, cigar lounge, billiards room, and more.
The development includes 245 units in two 50-story towers. The developers are The Trump Group, led by Jules and Eddie Trump (no relation to the president) with the lobbies designed by Chanel's Karl Lagerfeld. Units will have three to seven bedrooms and are priced from $4.2 million to $9 million.
Aurora – Sunny Isles Beach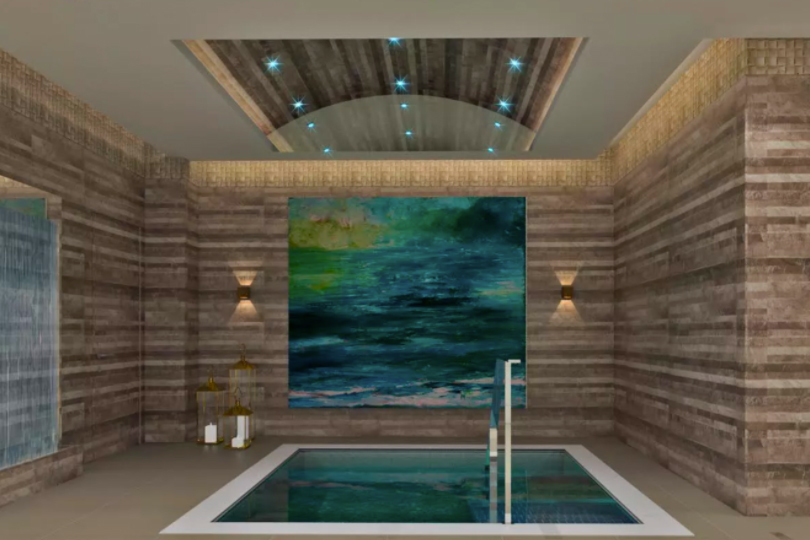 Relaxation is a theme in many new condo developments, including Aurora at 17550 Collins Ave. in Sunny Isles Beach. This development, which broke ground in late 2017, will feature private sundecks with cabana lounges, a half-Olympic length pool, a fitness center, indoor/outdoor yoga lounges, and a hammam spa.
The 17-story project features 61 units ranging in size from 1,385 to 2,150 square feet with prices starting in the $900,000s. It will also feature a mikveh, which is a Jewish ritual bath, believed to be the first of its kind in Sunny Isles.
Aston Martin Residences – Brickell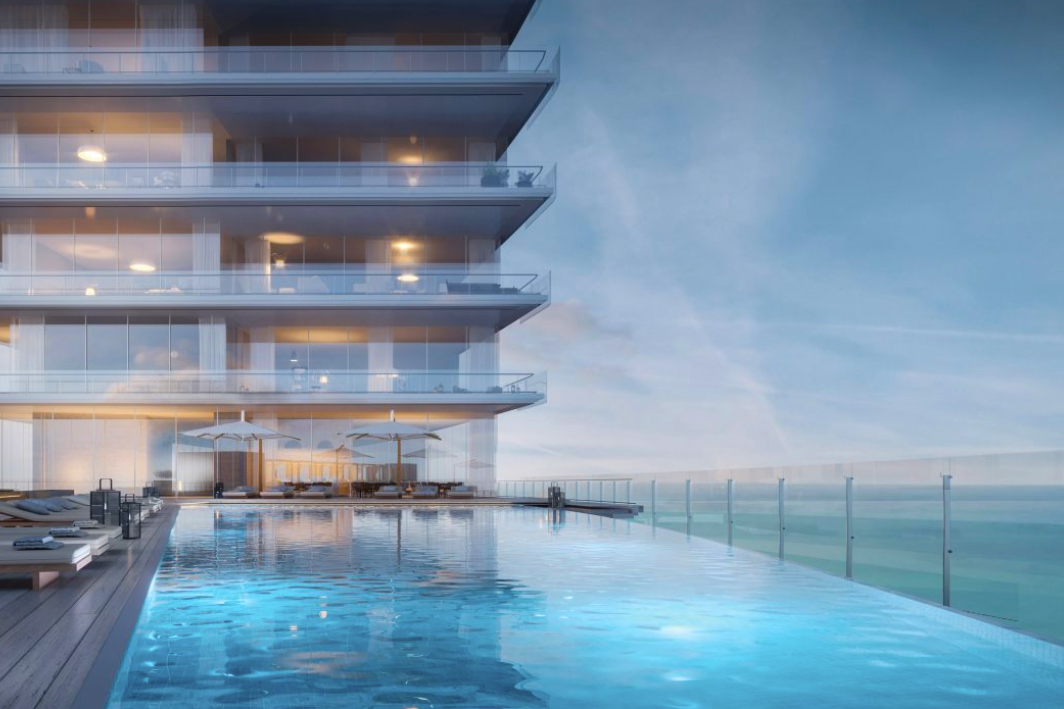 According to the developer, the 42,275 square feet of amenities at the Aston Martin Residences at 300 Biscayne Boulevard Way in Brickell are designed to "heal the mind, relax the body, and lift the spirit." Located on four floors connected by a glass staircase, they include infinity pool, pool deck, pool cabanas, chef's kitchen, movie theater, among others.
Developed by G&G Business Developments, Inc. and automotive brand Aston Martin, the 66-story building will feature 391 units with one to five bedrooms. Prices range from $600,000 to upwards of $50 million.