National Local Life
The Neighborhoods in Atlanta That Stay Up Late
Atlanta is a city with a work hard, play hard mentality, filled with highly ambitious people who also love to let loose. The restaurant, bar, and club scene is a big part of Atlanta culture, so there are many neighborhoods with a thriving nightlife. Check out these neighborhoods with some of the best and most diverse options for late-night fun in Atlanta.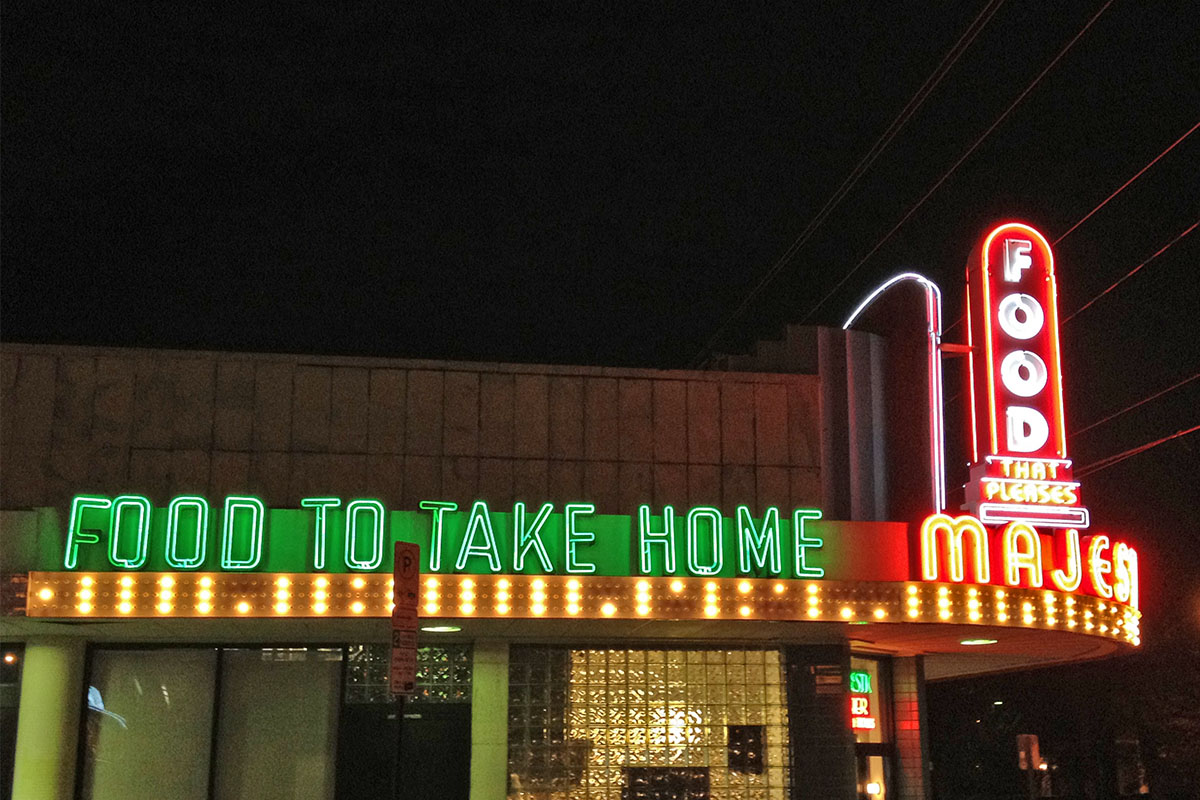 Poncey-Highland, on the edge of the Old Fourth Ward, is where the cool kids in Atlanta hang out. On the strip of Ponce de Leon Avenue approaching Ponce City Market is a cluster of little dives and clubs where locals, visitors on business, film industry folks, and general revelers go hit the town.
The main dining room of this hip spot serves vegetarian-forward, farm-to-table food with a Latin twist by their talented chef, Maricela Vega. In the back, the newly opened 8Arm Wine bar—open until 1 or 2 a.m. Tuesday through Saturday—offers exciting natural wine selections with cheese, caviar, imported canned seafood, and desserts. The restaurant also offers a late-night food menu with sweet and savory bites to elevate your midnight snack.
It's widely known that you can't call yourself a true Atlantan until you've been to Clermont Lounge. This legendary nightclub is part dive bar, part strip club with some karaoke and DJing depending on the night. Established in 1965 and still going very strong, Clermont Lounge is an Atlanta late-night institution.
Right next to 8Arm and across from The Clermont Lounge is The Local, a—you guessed it—favorite local Atlanta hangout for years. It's a low-key spot for casual drinking and dancing on the weekends with a great porch for outdoor seating.
In the back of the casual Mexican restaurant El Ponce is El Bar, a small, speakeasy-style nightclub with regular DJs and dancing in a no-frills space open Wednesday-Saturday until 3:00 a.m. This is a hidden gem that keeps a low profile, tucked away from the easier to find Poncey-Highland haunts.
Whether you're feeding your appetite after a night of hitting the bars or nursing your hangover the next morning, this 24-hour diner is there for you with breakfast standards like omelettes and French toast, sandwiches like burgers and gyros, and Southern sides like mac and cheese and collard greens.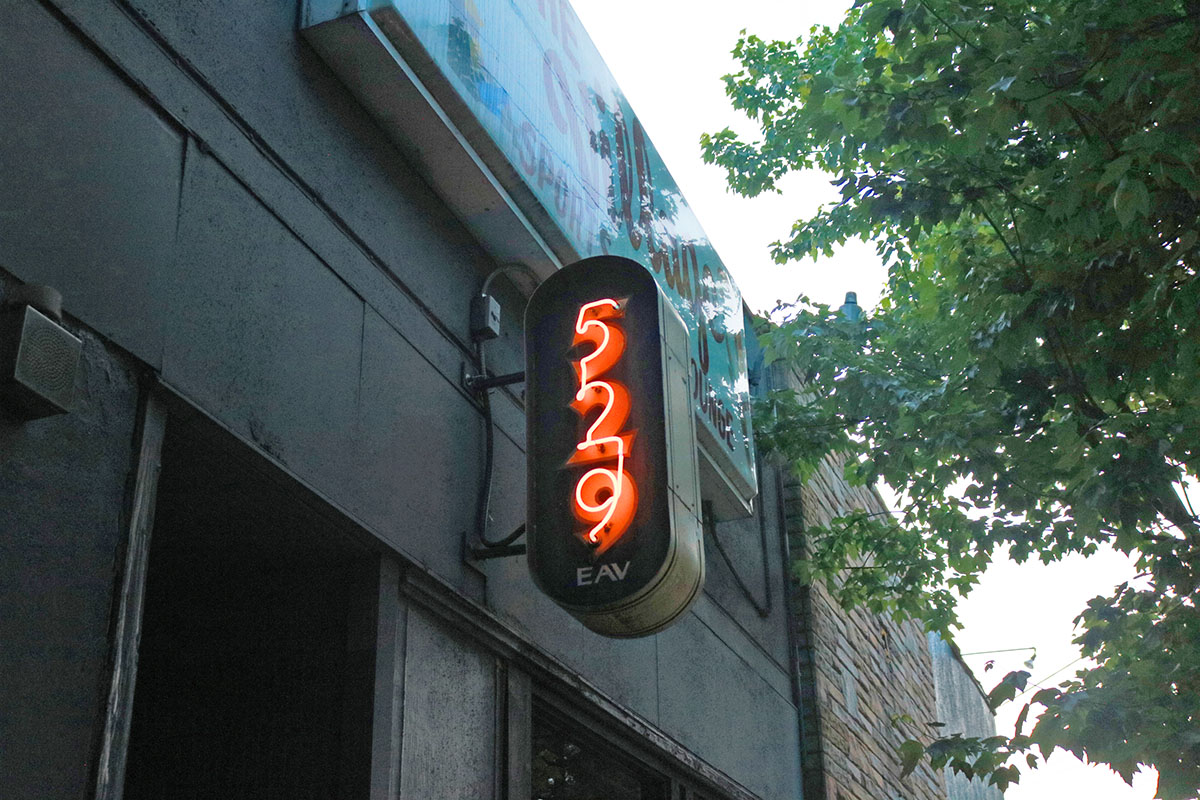 While filled with historic bungalows and craftsman homes, East Atlanta also has a certain fringey charm that's alluring to service industry workers, live music lovers, and other night owls—which means there's a lot of places open late. East Atlanta Village is where they all congregate at restaurants and bars that open during the day and stay open to the wee hours.
Octopus Bar is a restaurant for those in-the-know, geared toward service industry workers and anyone who just wants a quality late-night restaurant option, which can be hard to come by. This hip bar serves a full menu of seasonal European and Asian small plates from 10:30 p.m.- 2:30 a.m.
Gaja is one of the best restaurants in East Atlanta, and arguably in the whole city—and it's open until 1 a.m. most nights of the week. The restaurant serves Korean street food small plates in a nondescript industrial building, making it feel like you've found a cool, secret spot. They serve quirky cocktails and stand-out menu items like scallion pancakes, spicy pork bulgogi, bibimbap, and kimchi fried rice.
Argosy is a restaurant that's great for everyone no matter when you go, whether it's for an early dinner with the family, brunch on the weekends, or late night bites and drinks. Argosy has a menu of wood-fired pizzas, one of the best burgers in town, and a rotating selection of seasonal entrees and sides, all in a log-cabin like interior with a great outdoor patio.
Argosy is open 5 p.m.-2:30a.m. Monday-Friday, and open starting at 12:00 p.m. Saturday and Sunday for brunch. Sunday they close at midnight.
This two-story LGBTQ dive bar is a local favorite for cutting up with friends in a no-judgment zone open Monday-Saturday until late. There's karaoke on Tuesdays and different themed DJs and dancing Wednesday-Saturday.
Two of Atlanta's most beloved rock venues are one block away from each other in East Atlanta Village. 529 is the smaller of the two and a great place to hear local rock, punk and indie artists as well as touring bands. It's divided into two rooms with a bar that leads to an outdoor patio on one side and the stage with another small bar on the other side.
The Earl books the somewhat larger, more well-known touring bands plus lots of great local talent at their music venue in the back. In the front, they have a bar and serve a full menu of delicious bar food staples with vegetarian options.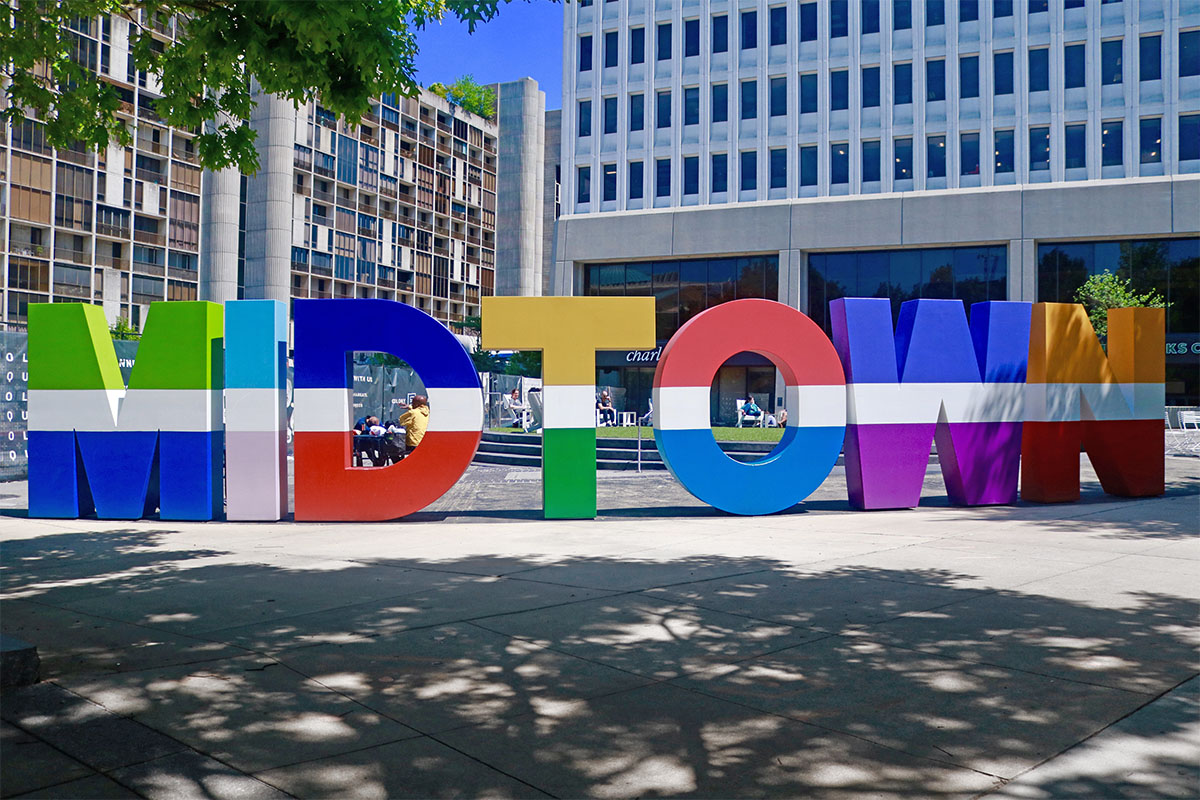 Midtown is the apex of the Atlanta action. It's teeming with restaurants, bars, and activity on the main strips and beautiful, charming houses on the residential side streets. It's the home of the lovely Piedmont Park and Atlanta Botanical Gardens—plus there's the Midtown MARTA train station for a convenient late-night driving alternative.
The Highlander, open since 1992, is an Atlanta party staple. It's open from 11 to 2:30 a.m. every day except on Sundays, when they close at midnight. This 21-and-up bar has a full menu, a great patio, live music, and DJs many nights of the week.
Bon Ton is a colorful spot for the adventurous diner and drinker, carrying on the legacy of the late Hoa Nguyen who owned a restaurant of the same name in New Orleans. They offer charbroiled and boiled seafood, red beans and rice, banh mi and more. They're open late every night, and until midnight on the weekends.
Little Trouble is a hip, sexy spot in West Midtown serving craft cocktails and Asian appetizers like dumplings, buns, mussels, and skewers until late Tuesday-Saturday. This is a great place for a date or a night out with friends, complete with a very Instagrammable neon-lit entrance and interior.
Pretend you're in Paris at Cafe Intermezzo, Midtown's chic European-style cafe with classic French cuisine, pastries, cocktails, and espresso drinks, open until 1:00 a.m. Sunday-Thursday and 2:00 a.m. Friday and Saturday.
Mix things up with a little activity on your nights out at Midtown Bowl. This classic, old-school bowling alley stays open until midnight Sunday-Wednesday and 3:00 a.m. Thursday-Saturday, with a full bar featuring craft beer on draft and a menu of burgers, pizza, hotdogs, sandwiches, salads, and snacks.