Houston Real Estate
These 3 Houston Suburbs Are Hot Destinations
When the end of 2017 arrived and all the numbers were counted, Houston emerged as one of the top destinations to move to in the country. Alongside Dallas and Austin, Houston appeared on the top 10 ranking of hottest destinations to move by the app Updater, which tracks the number of people moving around the country. A big destination for home buyers was the Houston suburbs.
As noted by the Houston Chronicle, Houstons suburbs such as The Woodlands, Kingwood, and Sugar Land remain top destinations for home buyers.
Though on different sides of the city, these communities share some of the same popular amenities. While each is home to many master-planned communities and a wide range of housing options, they're also typically connected to the interior of Houston along highways routes such as Interstate 10. These popular suburbs are also typically home to top-rated schools and are usually populated with both parks and pools for families. What else can you expect to find in these communities?
The Woodlands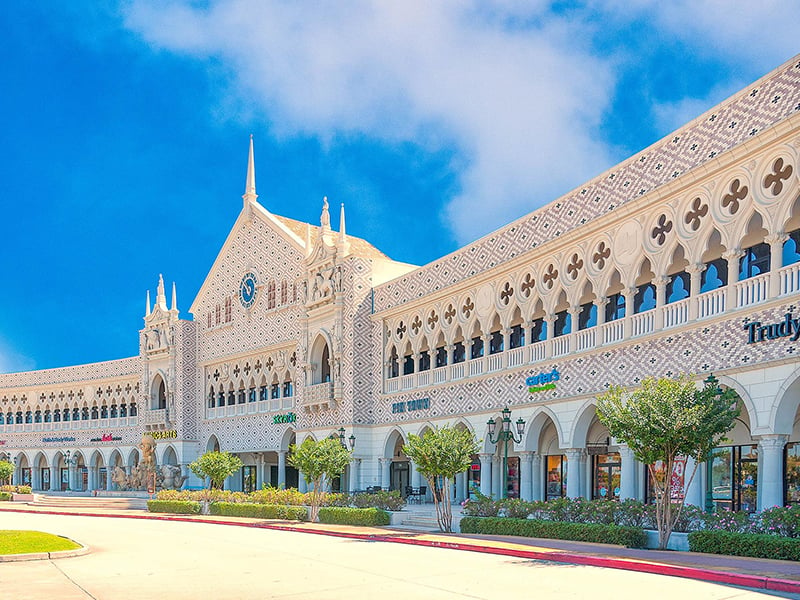 The Woodlands is located north of Houston and is currently in a period of expansion, with the total number of homes across the area increasing to nearly 50,000 by 2020. It's also home to The Woodlands Mall, one of the hottest shopping destinations in the city. The area is packed with greenspaces and golf clubs, providing plenty of outdoor space for residents. The Woodlands is perhaps the most famous master-planned community in the area.
However, just outside The Woodlands' borders, you can find the Lakes at Creekside, which also feature long walking trails set between creeks and natural Texas waterways. Hardy Toll Road connects residents to the interior of Houston in about 30 minutes.
Kingwood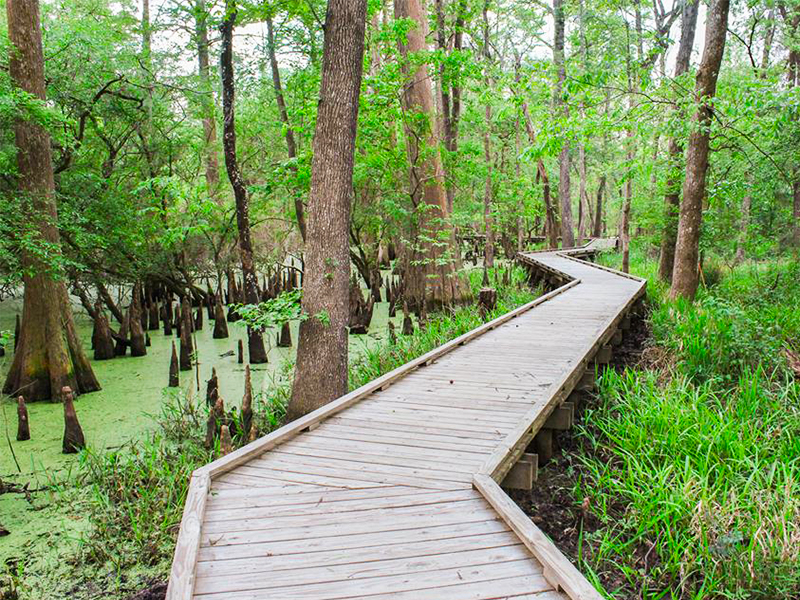 Kingwood lies in the opposite direction of The Woodlands, northeast of Houston along Interstate 69. Kingwood is another of Houston's most prominent master-planned communities. Located alongside Lake Houston and the branching waterways that feed into it, Kingwood is home to the city's most well-known parks and golfing clubs. On its western border, residents have access to the Jesse H. Jones Park and Nature Center, Spring Creek Greenway, and Cypreswood Golf Club. Residents can reach the interior of Downtown Houston within a half hour by highway.
Sugar Land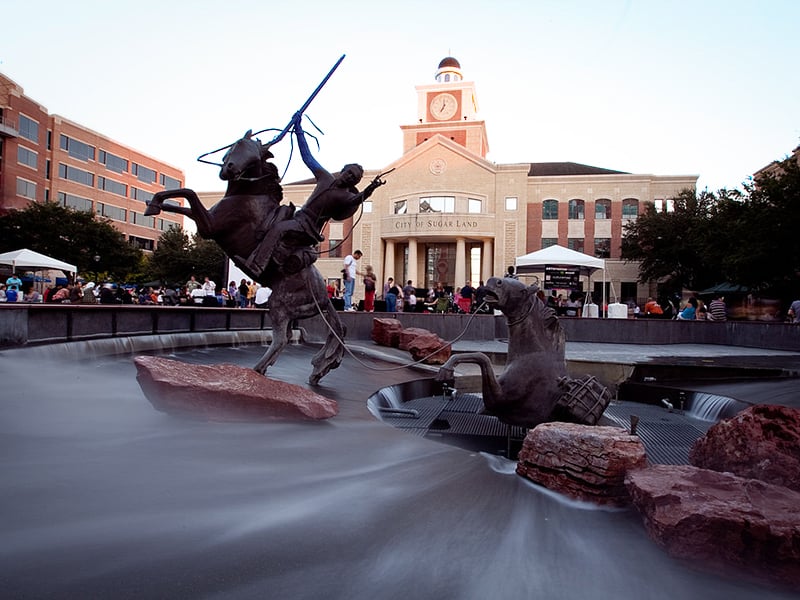 The city of Sugar Land lies south of Houston in an area that historically used to grow sugar. Like other communities on the edges of Houston, Sugar Land lies among the area's rivers and park, making it a desirable destination for anyone who enjoys outdoor activities.
Residents of the area can reach Downtown Houston in about a half hour. They can also reach the Galleria, Houston's popular dining and shopping district, in a quick 20 minutes. Residents in the area have no shortage of communities to live in, such as Lake Pointe Town Center, River Park, and Greatwood.