This Luxury Bay Area Neighborhood is a Zen Retreat Near Silicon Valley
This Luxury Bay Area Neighborhood is a Zen Retreat Near Silicon Valley
Those who have read Henry David Thoreau's 1854 book "Walden" know the literary classic reflects upon living a simple, humble life surrounded by the natural world. And Silicon Valley's elite can find such a sanctuary at Walden Monterey, a new development in Monterey, just one hour south of San Jose and two hours south of San Francisco, Town and Country Magazine reports.
Named after the book itself, Walden Monterey is a 600-acre community promoting Thoreau's ideals of being at one with nature, but that level of zen comes at a steep cost. The starting price of each lot is roughly $5 million with the size of each parcel averaging 20 acres. But that's only a portion of the total costs, as owners will have to pay more to build abodes that run on renewable energy, according to Monterey County Weekly.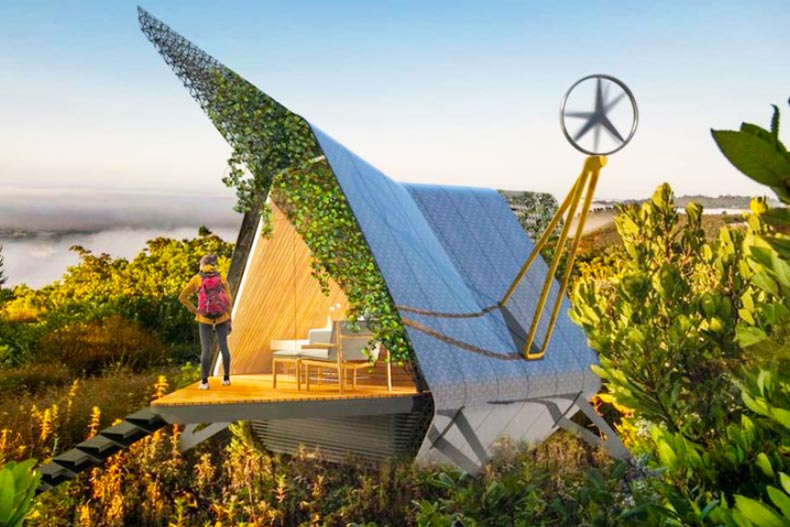 Developers are billing the "agrihood" as a luxury community encouraging sustainability and communal farming. Amenities here promote getting back to nature, and residents can opt for a sunrise yoga platform, treehouse, or even a zen meditation garden. Residents can also enjoy much more space than they would normally get at traditional retreats in the Bay Area like Carmel-by-the-Sea, Pebble Beach, or Napa.
Currently, Walden Monterey is one of the only communities within a couple hours of Silicon Valley where residents can live close to natural surroundings. While luxury farm-to-table communities do exist elsewhere in the United States—such as Miralon in Palm Springs and Kohanaiki in Hawaii—this is a relatively new concept for the Bay Area. Walden Monterey has the advantage of being close enough to an affluent employment hub that it's possible to commute, but it's also far enough to feel like an escape on the weekends.
Over the next several months, architects will begin designing and building 22 homes. The homes are expected to have zero-net impact on the environment, as everything from the gates to the lights will run entirely on solar energy. Builders are also instructed to utilize renewable energy sources, and they cannot remove trees for any purpose in the construction process.