Nashville Local Life
Three Nashville Neighborhoods With Great Ice Cream
Anyone looking to cool down with ice cream spots in Nashville has a wide range of choices. While the city has a wealth of recognizable chains like Brusters, Coldstone Creamery, Baskin Robbins, Ben and Jerry's, Marble Slab Creamery, and Dairy Queen, Nashville's locally owned scoop shops go well beyond the ordinary with eclectic flavors and even non-dairy options.
Check out these Nashville neighborhood ice cream options to cool down with a sweet treat any day of the year.
Kokos to Go! Artisan Vegan Ice Cream
If you're looking to avoid dairy and nuts but still want to sate that ice cream craving, Kokos Artisan Vegan Ice Cream began selling ice cream on a bike but now has a brick-and-mortar establishment in East Nashville. Not only does this scoop shop leave out the dairy, their ice cream is also plant-based, nut-free, and packaged to go. When it comes to flavors, expect anything from strawberries and cream to Moon Dust with activated charcoal.
Pied Piper Creamery
The Pied Piper Creamery has been making signature flavors like "Trailer Trash" since 2007. Their tag line of "Local. Artisan. Ice cream." sums up their approach to ice cream and their place in the community. Ice cream lovers don't just get their scoop and go; the Southern style porch allows for an ice cream picnic just out front.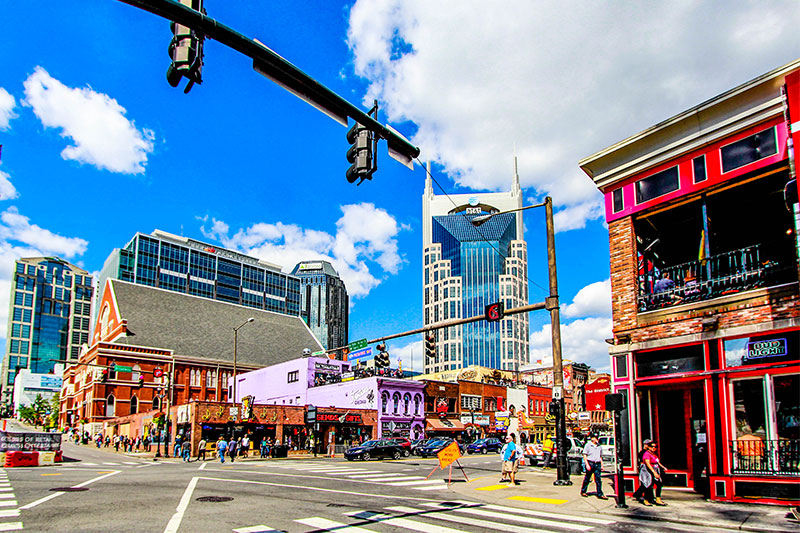 Bobbie's Dairy Dip
Other neighborhood: original Charlotte Avenue store in West Nashville
There are landmarks in Nashville, and then there's Bobbie's Dairy Dip in Downtown, with its first location on Charlotte Avenue. Open at this location since 1951, Bobbie's serves up vintage style with nostalgia-inducing hamburgers, milkshakes, with ice cream scoops.
Mike's Ice Cream
Mike's Ice Cream may be billed as ice cream and coffee, but the ice cream is what draws residents and tourists alike to this Downtown Nashville favorite. The move to a new Downtown spot has introduced even more people to flavors like "Tennessee Fudge," all served up in signature Mike's Ice Cream waffle cones.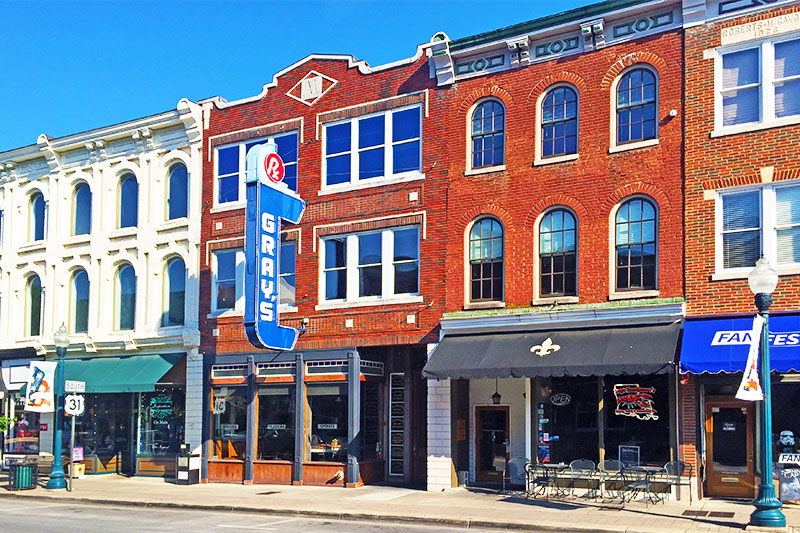 Kilwin's Ice Cream
With ice cream and fudge, Kilwin's Ice Cream serves up Downtown Franklin nostalgia near the restored Franklin Theater. While Kilwin's is a chain ice cream store, the surrounding neighborhood makes this a stop on a Franklin Square visit.
Azucars Ice Cream Shop
Nestled into South Nashville's Lenox Village, Azucar's Ice Cream Shop features smoothies, frozen yogurt, eclectic scooped flavors, and traditional Mexican options like Tres Leches and fruity paletas. The shop thrives with walkability within the planned neighborhood but also with commuters and residents on Nolensville Road.