Top 5 Austin Neighborhoods for Outdoor Living
Austin's temperate climate is perfect for outdoor lovers. Many neighborhoods in Austin offer a variety of outdoor attractions like parks, rivers, and nature preserves. The city has abundant trails where you can get active—it's possible to hike, swim, or bike without even leaving the city limits.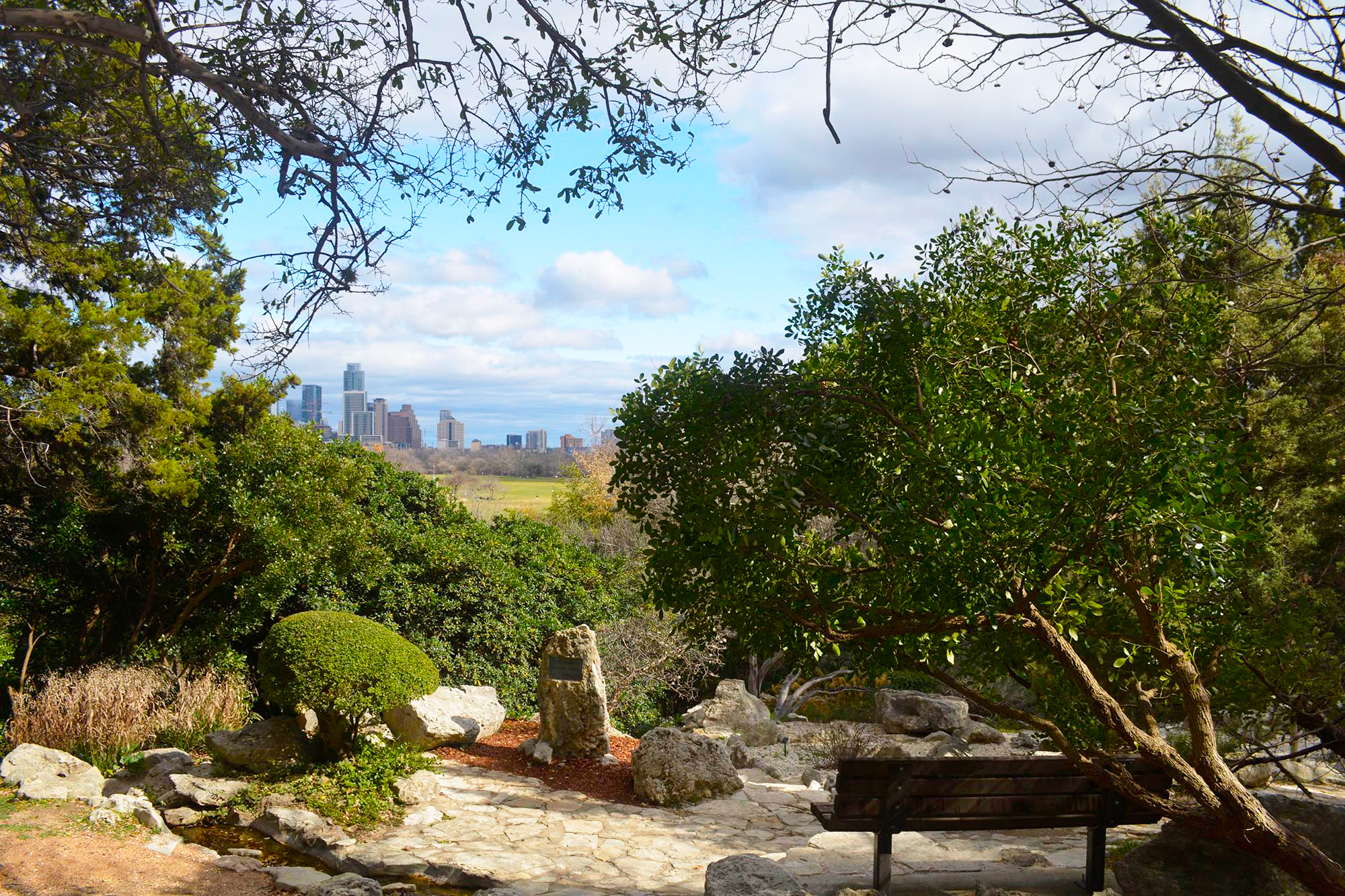 From the scenic views at Mount Bonnell to the popular off-leash dog park at Red Bud Isle, Austin residents have ample opportunities to enjoy the great outdoors. If you want your next home to be surrounded by nature, check out these five Austin neighborhoods ideal for outdoor living.
Zilker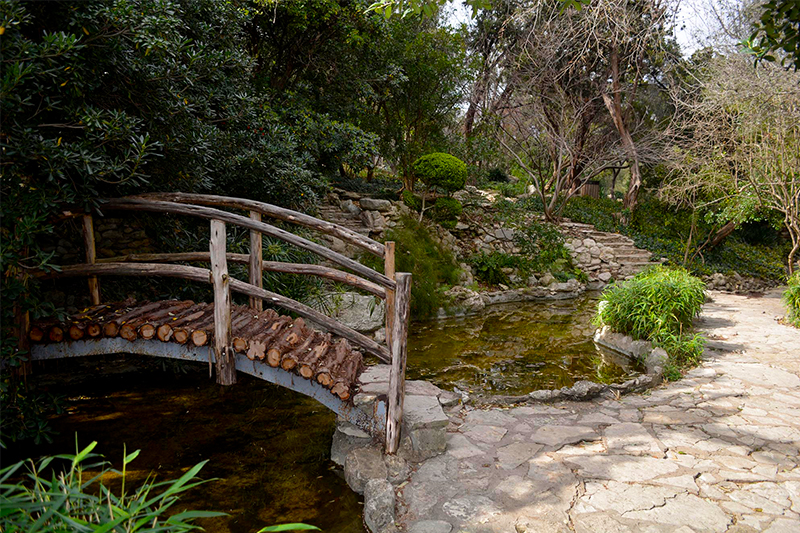 Zilker has plentiful parks, including its namesake Zilker Metropolitan Park. Considered "Austin's most-loved park" according to the official website of the City of Austin, Zilker Park hosts the Austin Trail of Lights and many other community events, such as live music, marathons, and a kite festival.
The 351-acre park features trails, gardens, volleyball courts, natural springs, a swimming area, and rowing dock. You can rent kayaks, canoes and stand-up paddle boards.
Zilker dwellers are also close to outdoor destinations like the Barton Creek Greenbelt, which contains 12.68 miles of trails, and the Lady Bird Lake Hike and Bike Trail. Lady Bird Lake is also a great place to go fishing. The Botanic Garden, sculpture garden, and Barton Creek Pool are also adjacent to Zilker.
Barton Hills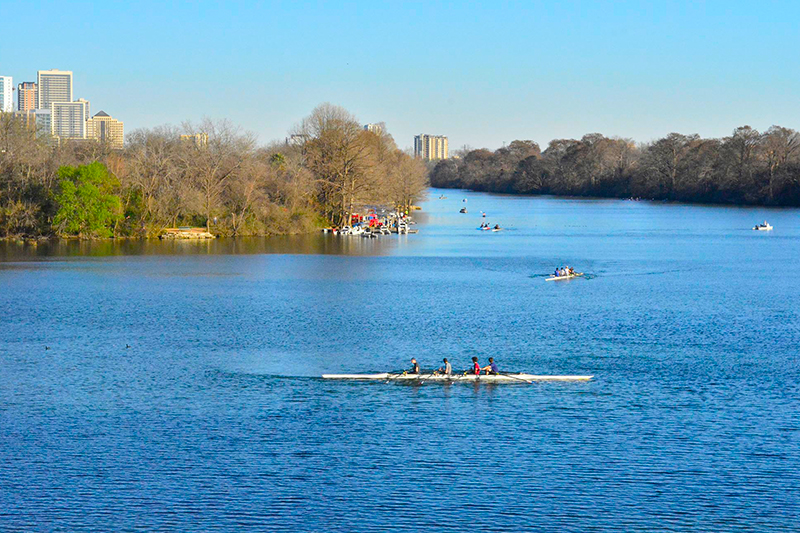 Barton Hills is surrounded by natural scenery and green spaces. Residents have access to hiking, biking, and outdoor musical performances at the Zilker Hillside Theater. The Barton Creek Greenbelt runs right through the neighborhood, with Zilker Park and Lady Bird Lake just a short bus ride away. Barton Hills dwellers are also near Gus Fruh Trail, which features climbing walls and a deep swimming hole.
The Barton Springs Municipal Pool is filled completely with water from nearby natural springs. Ideal for year-round swimming, the pool's average temperature is 68 to 70 degrees.
River Place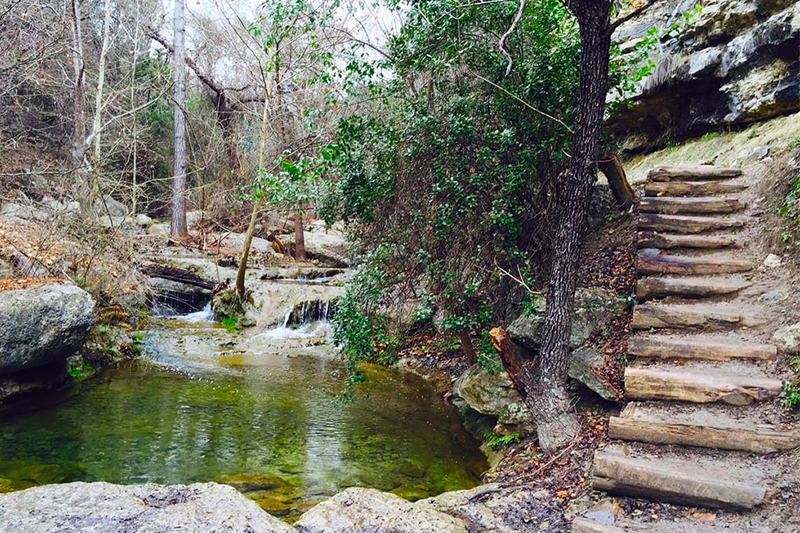 River Place is in Texas Hill Country, giving many homes in this neighborhood scenic views of the surrounding countryside. The River Place Country Club is the centerpiece of the neighborhood, where residents can play golf or tennis or swim in the pool.
The neighborhood has three major hiking trails: Fern Trail, The Canyons, and Panther Hollow. These dog-friendly trails, featuring high elevations and waterfalls, total 5.5 miles round-trip.
With just over 1,000 homes, large portions of the neighborhood are on wilderness preserves or open green space. There are two parks in River Place that include BBQ grills, ball fields, and playgrounds. Residents also can spend the day swimming, boating, or water skiing on the neighborhood's private marina.
Belterra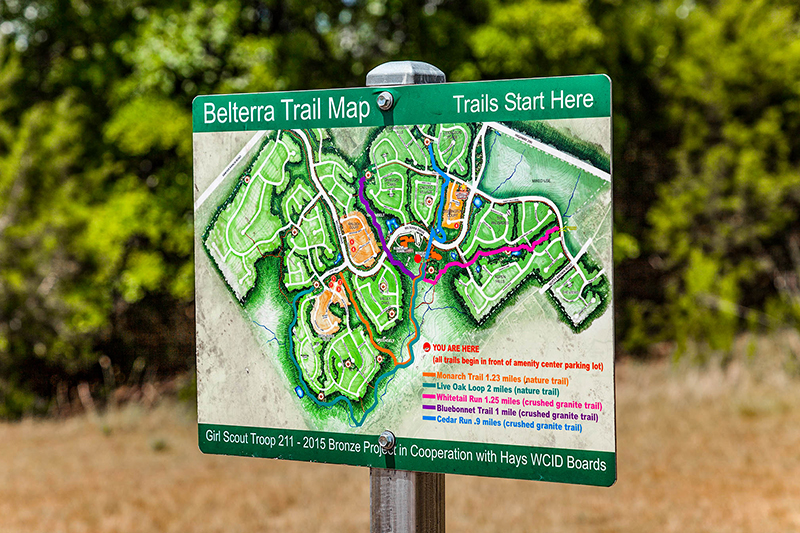 Belterra, a 1,600-acre master-planned community, is right in the heart of nature, with many hiking trails, rivers, and lakes. About a fourth of Belterra's land is designed as open green space.
With a pond, 12 parks, 17 miles of hiking and biking trails, and three pools, Belterra has a wide range of outdoor amenities. The neighborhood is also near Lake Travis, Pedernales Falls State Park, and Enchanted Rock State Natural Area. At Pedernales Falls State Park, you will find camping grounds, mountain biking trails, bird watching, and horseback riding. The Enchanted Rock State Natural Area features a massive pink granite dome to climb, as well as 11 miles of hiking trails.
Steiner Ranch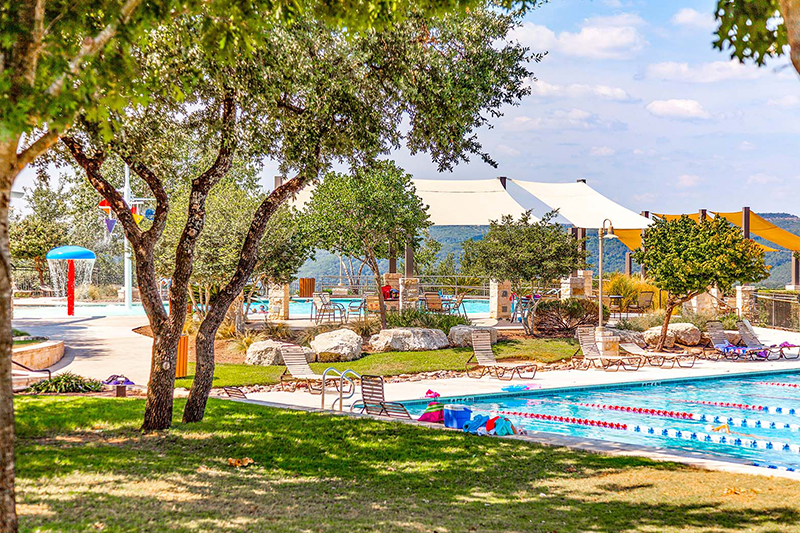 Located between Lake Austin and Lake Travis, Steiner Ranch offers many opportunities for boating, fishing, and water skiing at the private waterfront at the Lake Club on Lake Austin, or at nearby public marinas.
This 4,600-acre master planned community is also near the Balcones Canyonlands National Wildlife Refuge, which helps protect endangered birds and other wildlife species. Perfect for a day hike, the refuge's seven miles of trails feature limestone hills, spring-fed canyons, and wildflower gardens. Other outdoor activities are just a few minutes away from Steiner Ranch, including the Mansfield Dam Park, a perfect spot for boating and scuba diving.
Honorable mentions: Lost Creek, Avery Ranch, and Barton Creek