National Homeownership
Two Tech Startups Offer a New Way to Buy a Home
Sometimes, internet crowdfunding results in something as useless as getting $50,000 to make a potato salad. But sometimes, it's a powerful tool to help out people in need, whether it's for medical bills, college costs, or even down payments on a home—in these cases, successful crowdfunding for a worthy cause represents the best of "going viral." And while you could set up your own private Kickstarter as a way to solicit money from friends, family, and generous internet strangers for a down payment on your home, there are a few new options backed by tech startups.
Buzzy startups HomeFundMe and Loftium are helping out potential homebuyers by partially funding or helping users secure funding for the down payment—often cited as the biggest obstacle to home ownership. These novel startups are gaining steam, and they might be a good fit for select homebuyers.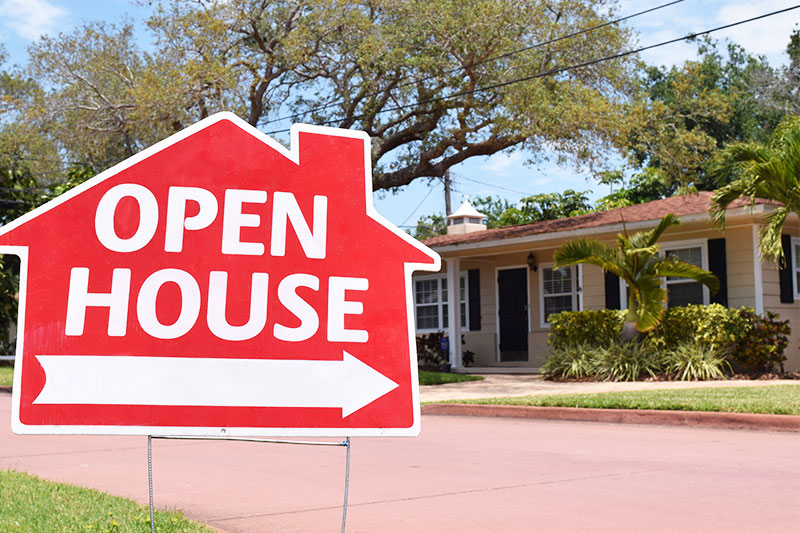 HomeFundMe
What is it?
HomeFundMe is a down payment startup brought to life by CMG Financial, a San Ramon, California-based mortgage banking firm founded in 1993. With its Bay Area roots, CMG's foray into tech startups via HomeFundMe makes sense. HomeFundMe is a palatable option for homebuyers because, according to Fast Company, it combines elements of the traditional mortgage pre-approval process with down payment contribution requests from social platforms like Facebook and online avenues like email.
HomeFundMe users can ask for money from friends, family, and acquaintances while working with a dedicated coach from the company who can offer guidance on the fundraising process. Once you create an account, you'll complete an online application to get prequalified, build a campaign with your choice of a story, photos, video, or a combination of all three to help viewers get to know you, and then share your campaign online (you can easily share on Facebook by linking your HomeFundMe account to your Facebook account).
Who's a good candidate for HomeFundMe?
Anyone who plans to buy a home within the next 12 months. HomeFundMe has a 12-month timeline for its users to raise funds, and those who donate have the option of their donations being conditional or non-conditional—if funders choose a conditional donation and you don't end up closing on a house by the end of the 12-month period, they will not contribute the funds. If your house-hunting process stalls for any reason, you can deactivate and reactivate your HomeFundMe account as needed.
HomeFundMe is a feasible option for just about every homebuyer, and there are plenty of opportunities to get creative with your campaign to make it viral (Fast Company tells the story of one man who found success using old-school printed leaflets he distributed with a bit.ly link to his campaign). Along with every donation, HomeFundMe provides documentation for your lender of each and every gift, taking out the work for you and the gift-giver. What's more, the money you raise is all yours—HomeFundMe doesn't take a cut, and if you exceed your goal amount, you still get to keep the money for your down payment, resulting in more down and a potentially lower insurance rate and monthly payment.
Loftium
What is it?
Seattle-based Loftium has anchored itself to mega tech company AirBnb with a strange arrangement. Loftium (currently only available in select cities but with plans to expand) gifts its participants up to $50,000 for a down payment—not a loan, a gift. You won't have to give it back, and it'll be only your name on the title. But, there are strings attached.
You'll have to continuously list a spare bedroom on Airbnb for one to three years with most (but not all) of the income stream going back to Loftium. That's 357 days per year (Loftium allows for eight days of not listing) for as many years as the accompanying contract states. The company makes it easy for new-homeowners-turned-AirBnb hosts with a sleek, automated online system touting that homeowners will spend "as little as 15 minutes per week hosting." Loftium also provides its down payment recipients with toiletries and an automated keypad for keyless check-in and check-out for guests to further whittle down hosting time. Loftium lists itself as a co-host for homeowners who have received down payment funds from the company to help maintain high-quality AirBnb standards. If a recipient decides to end the AirBnb hosting before the one- to three-year contract is up, Loftium requires the recipient to pay their share of the remaining nights plus 15 percent within one week of breaking the contract. If the recipient is unable to do so, he or she may be faced with a lien from Loftium.
Who's a good candidate for Loftium?
Someone who's really, really OK with minimal privacy. Depending on the layout of a home, the Loftium model might be right—someone whose property includes a casita, for example, might be a good candidate for this arrangement. In addition to the the eight days per year when a recipient isn't required to host, Loftium also allows for three cancellations per year if a host is unable or unwilling to follow through.