Austin Real Estate
Urban vs. Suburban: Austin, TX
Named one of the country's 10 fastest-growing cities by Forbes, Austin's recent population boom resulted in skyrocketing prices near the city center. In recent years, Austinites both old and new started to recognize the appeals of venturing beyond the city limits. Austin's suburbs feature easy commutes, more square footage for less money, and excellent family amenities like green spaces, shops, restaurants, and top-rated school districts. If you're considering a move to the Austin suburbs, here's the 411 on the pros, the cons, and the need-to-know facts.
Things to Know When You Move to the Austin Suburbs
Urban Sprawl Has Led to Enormous Growth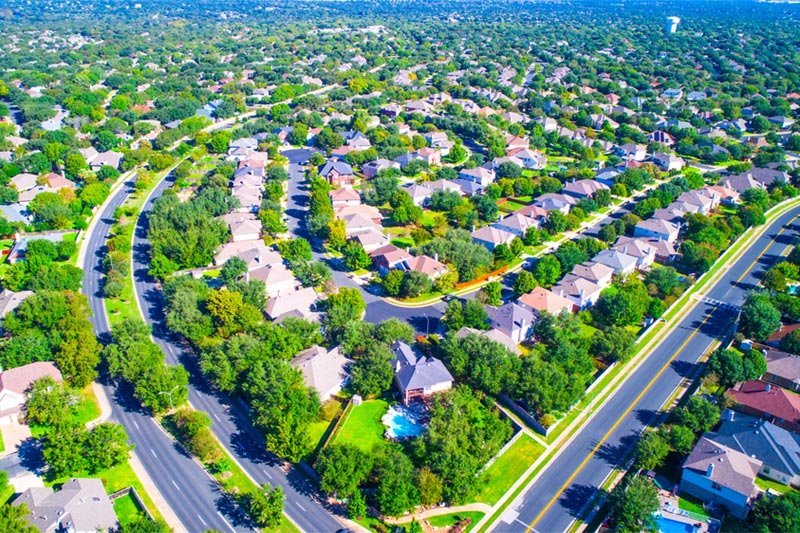 Austin consistently tops lists of the nation's most desirable cities for millennials, professionals, and families alike. The past decade represents a particularly vibrant time for Austin's growth and evolution, and as more residents stream into the Texan capital, the city's urban amenities begin to fan out farther from the downtown center, and they're now reaching suburban communities well outside city limits.
Austin-area towns like West Lake Hills and Round Rock have their own lively downtown areas with restaurants, bars, shopping, and entertainment venues, reflecting the needs of newcomers moving to the suburbs from Austin proper. According to the Austin American-Statesman, Austin's suburbs drive the region's current population boom as prices increase in the city itself and prospective residents look outward for more reasonable property costs.
Prices Fall the Further Out You Go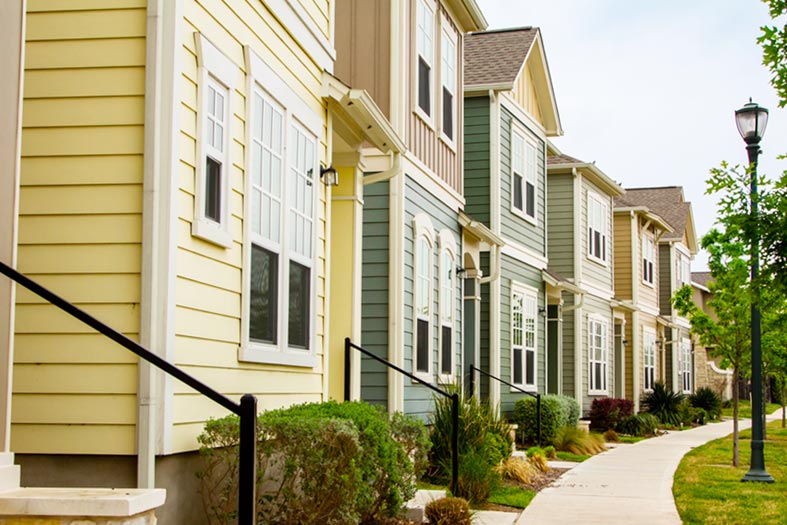 Housing costs in Austin's central neighborhoods experienced a dramatic rise in recent years, with an average home sale price of $473,000 in Downtown Austin. The suburbs immediately adjacent to Austin also feature high prices, but if you're willing to spend a bit of extra time behind the wheel during your morning commute, bargains can still be found in Austin's farther-flung suburban towns.
In Thorndale, about an hour-long commute from Downtown Austin, the median home sale price is only $70,500, making it a great option for budget-minded folks who need reasonable access to the city.
Companies Cutting Costs Are Choosing Smaller Communities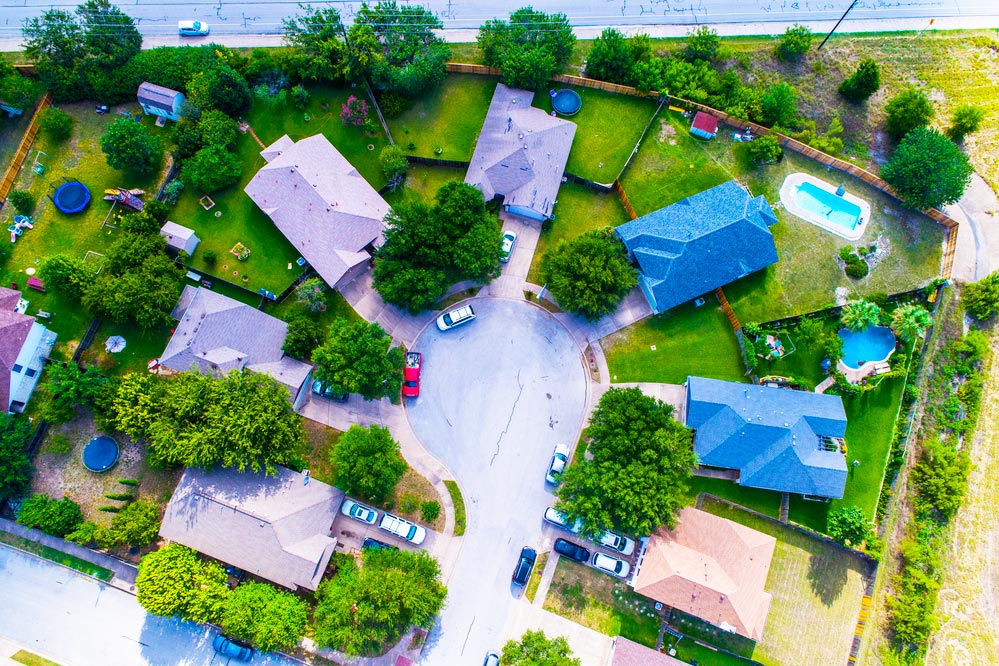 In the past, suburban Austinites needed to factor commuting time and cost into their daily plans, as most worked for companies located within city limits. However, the metropolitan Austin area's precipitous growth has extended to businesses, with more and more companies choosing to establish offices and even headquarters in surrounding towns.
The trend particularly affects tech companies, and the collection of towns to the west of Austin recently garnered the nickname of "Silicon Hills." Major players in the tech scene currently make the Austin area their home, such as Dell and Cisco, both of which have office locations in Round Rock. Residents of the Austin suburbs who don't want the stress of a city commute now have plenty of workplace options in nearby towns.
Some Suburbs Have Mass Transit But Keep Your Car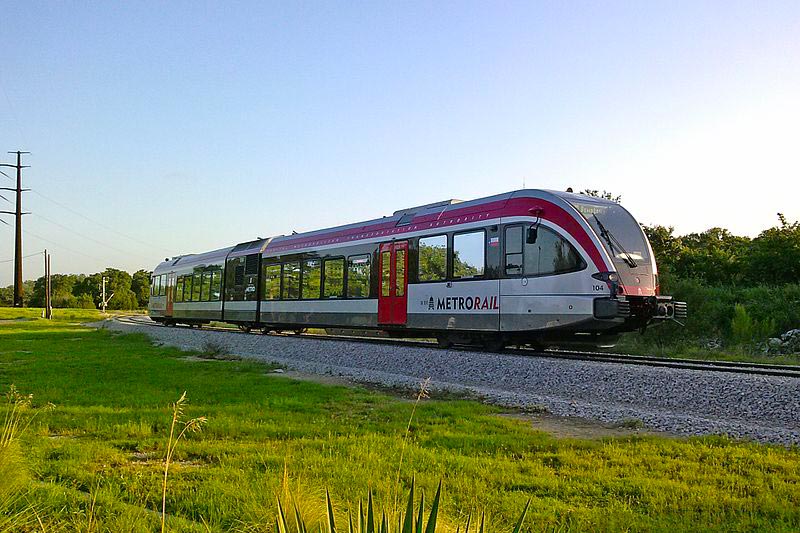 Within city limits, Austin strives to improve transportation options for car-free residents. From investing in bike share programs to increasing service on Rapid bus routes — allowing for more expedient mass-transit commutes — Austin lives up to its environmentally-friendly reputation by trying to remove personal motor vehicles from the equation whenever possible.
For those living outside the city, however, public transportation options remain limited. The MetroRail train is the primary public-transit conduit between the suburbs and Downtown Austin, and if you live in or near a town with a MetroRail station like Leander, this commuting option can be both convenient and financially sound.
For residents of Austin suburbs without MetroRail access, however, a car remains necessary for traveling to and from the city. The costs associated with car ownership — including steep parking rates within Austin's central neighborhoods — are far from negligible, but many suburban residents consider them a fair trade-off for the increased square footage and lower home costs found in these communities.
Single-Family Homes Dominate Housing Sales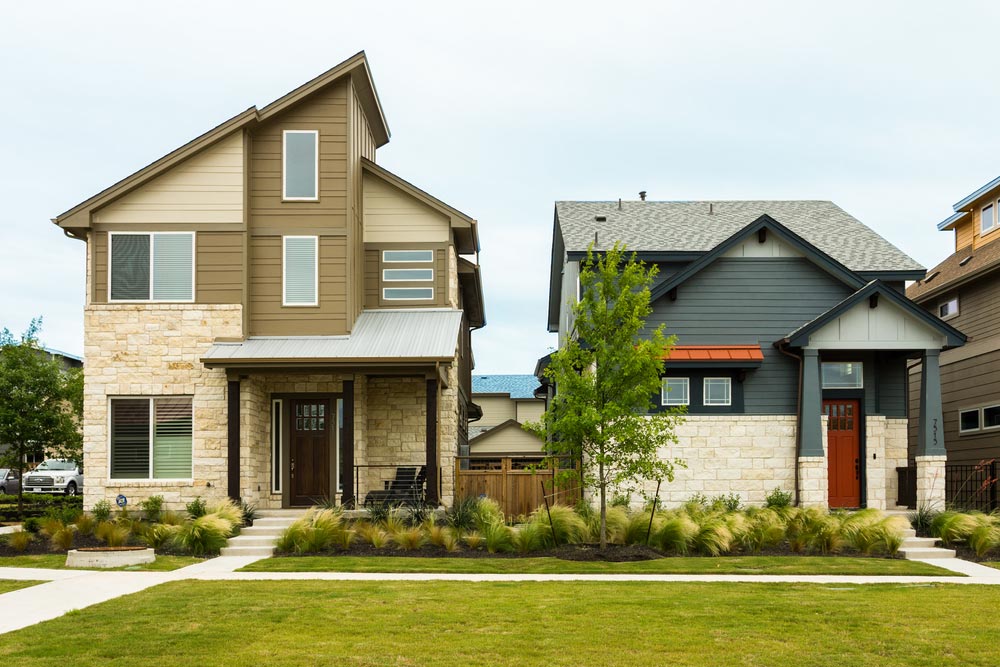 The Austin suburbs certainly contain their share of apartment buildings and condo complexes, which often draw a younger crowd of professionals who choose these towns for their proximity to the city center. However, the vast majority of home sales in the towns surrounding Austin involve single-family houses.
In an article for the Austin American-Statesman, real estate consultant Charles Heimsath attributes this emphasis to population and employment: "Our single-family market continues to be fueled by strong job growth and the corresponding migration of workers to the Austin area." The region's consistent popularity among buyers with families indicates that the single-family house model will remain the norm in the Austin suburbs for the foreseeable future.
Austin's Suburbs Include Top School Districts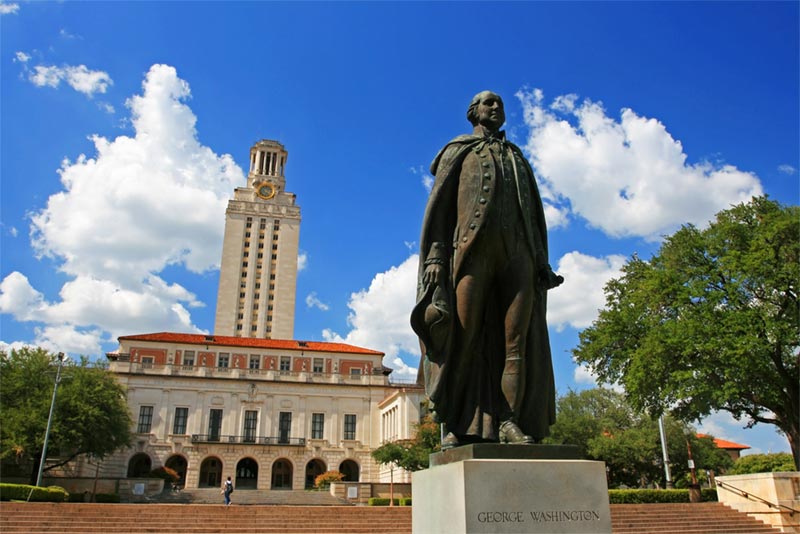 One of the contributing factors to the Austin suburbs' family-friendly reputation includes their excellent school districts. Towns in the metropolitan Austin area top statewide lists of highest graduation rates and best educational conditions, like the #1 school district of Rollingwood. As the suburbs continue to grow, educational standards are expected to follow suit, keeping the Austin area an attractive family region for years to come.