Village Farm Offers Austinites Tiny Home Agrihood Living
Village Farm Offers Austinites Tiny Home Agrihood Living
If you've ever tuned into an episode of "Tiny House Hunters" and thought to yourself, "Hey, I want to live like that," then Village Farm in East Austin might be just the housing development for you.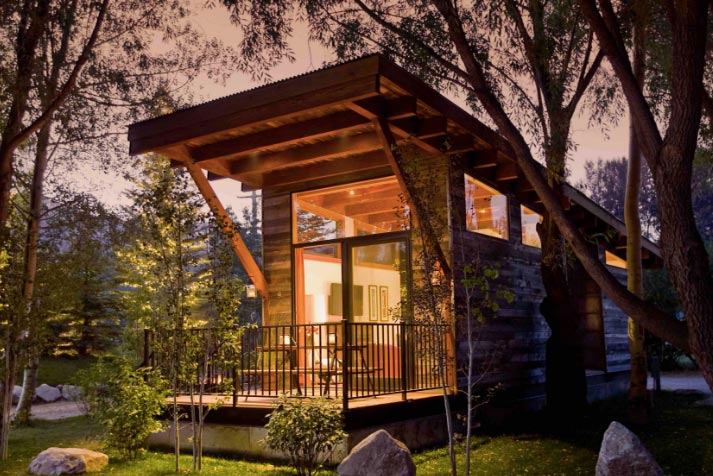 According to Builder Online, Village Farm, a new tiny home community, is currently scheduling tours and viewings of the complex's first phase. Located east of Ed Bluestein Boulevard, Village Farm bills itself as an agrihood with a plot of farmland called Green Gate Farms serving as the community's focal point.
The one-bedroom tiny houses in Village Farm feature 399 square feet of floor space with four different floor plan options. Pricing begins at $69,995 with the most costly options going for $140,000, depending on amenities. Residents must also pay a $600 monthly lot rental fee for the land occupied by their modular home.
Village Farm's commitment to green living is a defining feature of the project. Village Farm builds its petite houses at a controlled factory focused on efficiency, sending only 2 percent of total construction waste to landfills. The builders use recycled materials whenever possible, and all Village Farm homes are designed to maximize natural energy, equipped with solar roofs and Tesla Powerwall 2 batteries.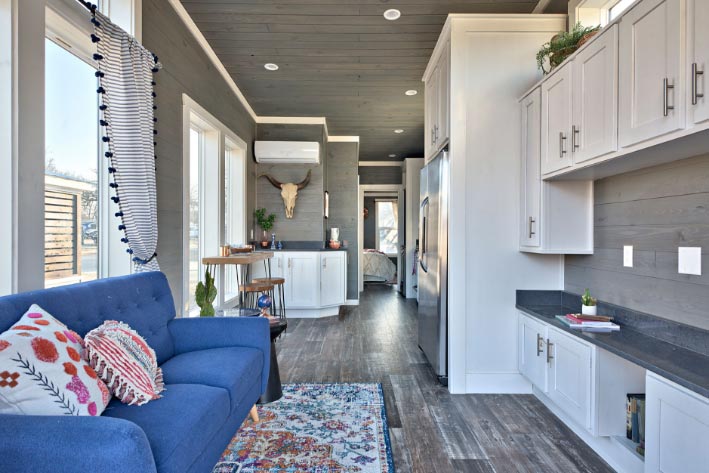 In keeping with the eco-conscious theme, Village Farm prioritizes water conservation, equipping each home with water-efficient features and including community-wide projects like rainwater harvesting and a rain garden. The community also seeks to reduce landfill waste, implementing a series of development-wide compost stations and encouraging residents to make use of these areas.
In terms of community amenities, Village Farm residents will have access to a pool, an amphitheater, and an on-site fitness center. They can also enjoy the events and activities involving Green Gate Farms, including community gardens, cooking classes using produce grown on-premises, a dog park, and co-working spaces.
Phase 1 of Village Farm includes 42 home sites. They currently have six tiny home models available for tours, with plots available for immediate purchase.