Waterfront Communities in the Greater Phoenix Metro
Waterfront Communities in the Greater Phoenix Metro
We all know that Phoenix is hot — its temperatures average above 100 degrees in the daytime from May to October — but the rest of the year is mostly temperate and delightful. Because of that, the Phoenix area continues to attract people from all over the United States to live, work, and play. The city has lifted itself out of the depths of the recession a decade ago, primarily due to an increase of jobs from companies setting up new headquarters and manufacturing operations in the metro area.
Real estate prices are also on the upswing. In 2016 and 2017, Phoenix homes appreciated nearly 6% in value with an accompanying 7% increase in sales. Those lofty percentage increases are expected to level out in 2018 to about 3.5% appreciation in 2018, according to a recent report.
All told, Phoenix is one of the fastest-growing U.S. markets. Sun-seekers are moving to Phoenix to enjoy the city's affordable homes, spectacular scenery, high-performing sports teams, and increasingly robust job market.
Even though Phoenix is in the Sonoran Desert, there are still plenty of homes built around man-made lakes in the surrounding cities and towns that offer homebuyers a splendid waterfront neighborhood. Let's take a look at a few.
The Islands – Gilbert, AZ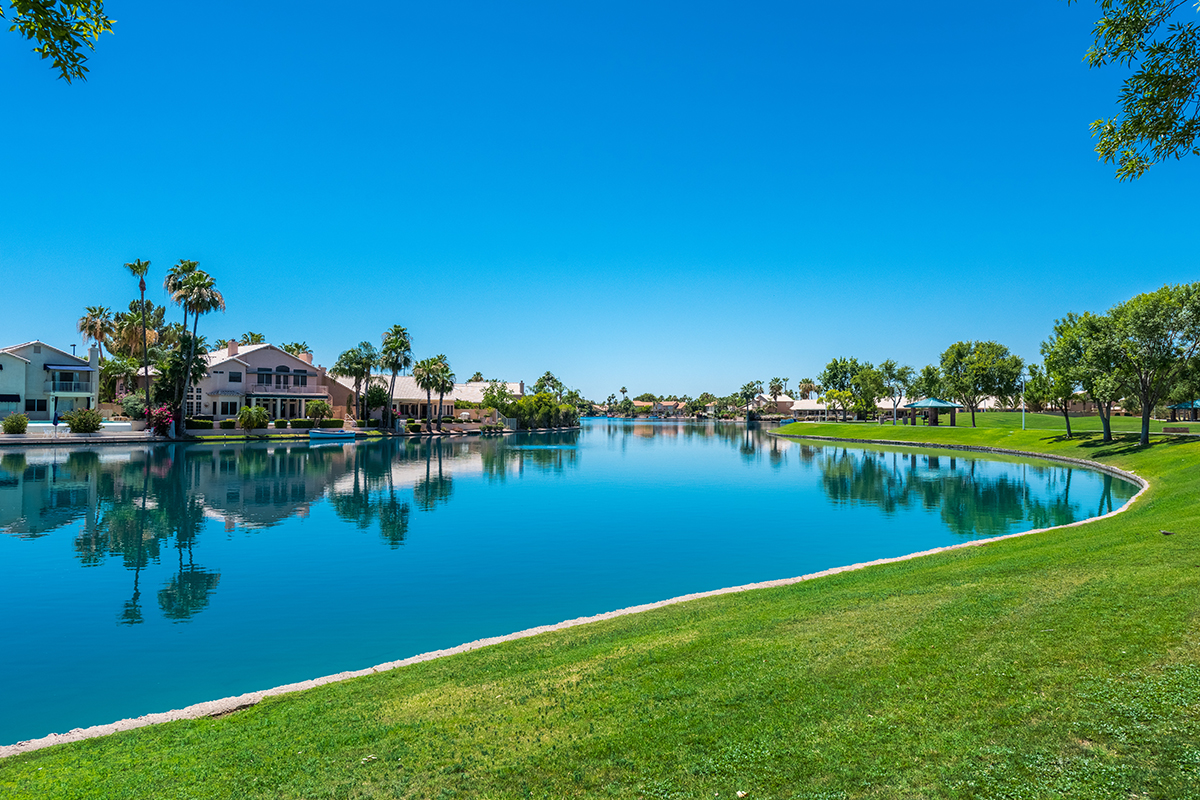 This beautiful master-planned community in Gilbert, AZ is simply known as The Islands. Over 2,500 homes surround three beautiful lakes - North Lake (25 acres), Mid Lake (18 acres), and South Lake (30 acres). Commuters to Downtown Phoenix will love that this community is just a manageable 30-minute ride away.
Lakewood – Phoenix, AZ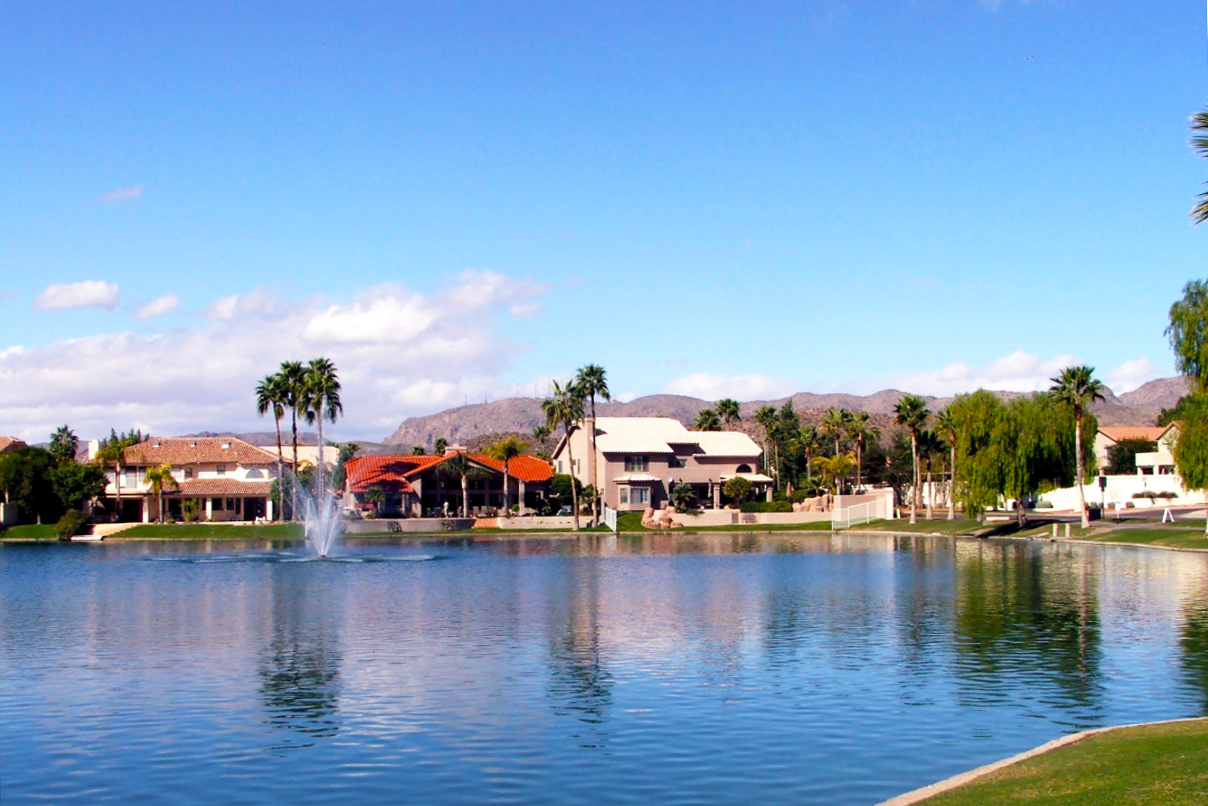 Located about 20 minutes south of Downtown Phoenix, the community of Lakewood attracts many families and active seniors who want to live in a waterfront community. There are two lakes within the community, each with two docks, offering boaters a splendid day out on the lake in their own neighborhood. Walking paths and bike lanes circle the lake and its waterfront properties.
Scottsdale Ranch – Scottsdale, AZ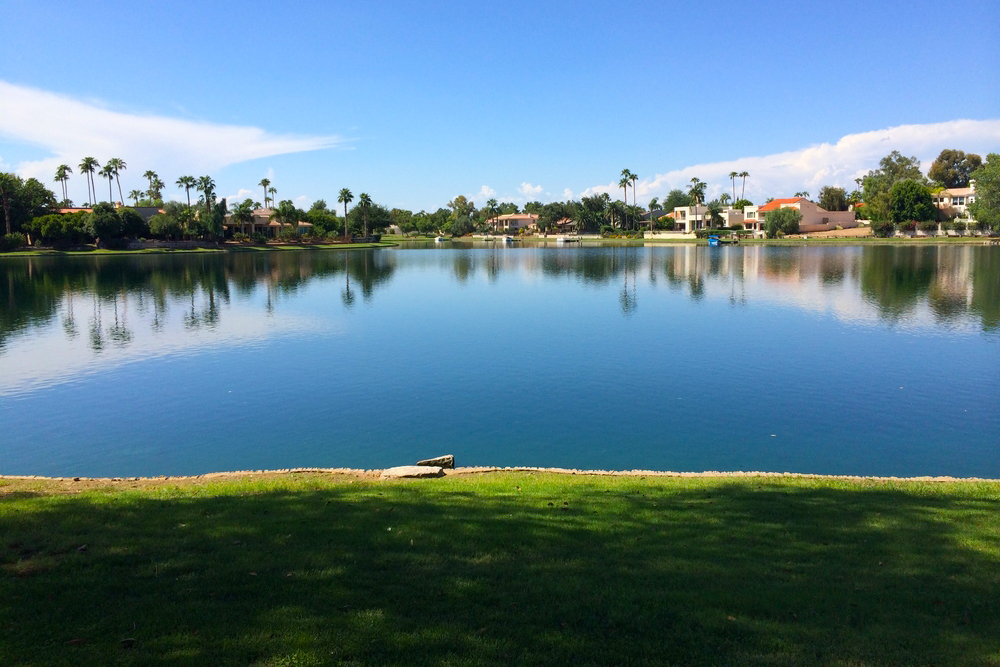 The bountiful water surroundings of Scottsdale Ranch make this neighborhood the deluxe waterfront destination in the greater Phoenix area. This master-planned community has some 3,900 properties in its 40 sections that surround Lake Serena, which spans some 42 acres and has a five-mile shoreline. The man-made lake is filled with a wide variety of fish, including catfish, minnows, bluegill, bass, and carp.
McCormick Ranch – Scottsdale, AZ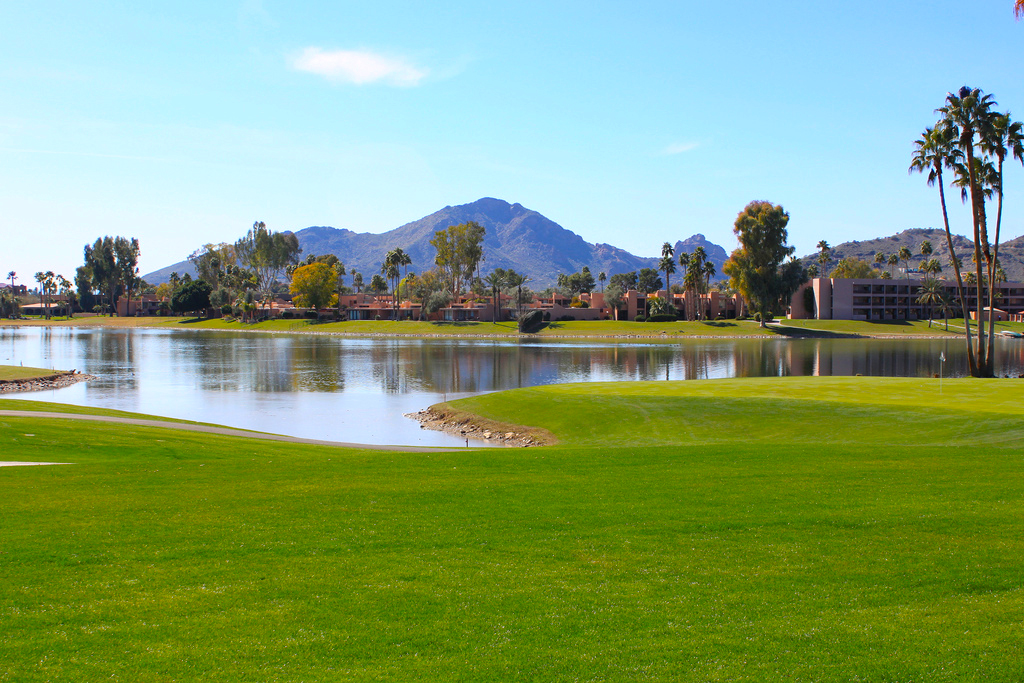 Island at McCormick Ranch is another great waterfront community in neighboring Scottsdale. As a section of one of the largest communities in the state, totaling about 25,000 residents, Island at McCormick Ranch hosts beautiful homes and condos that surround several lakes, the best known of which is the 14-acre Marguerite Lake. The luxury homes in this community are set on some of the most pristine settings available in the area.
The Lakes – Tempe, AZ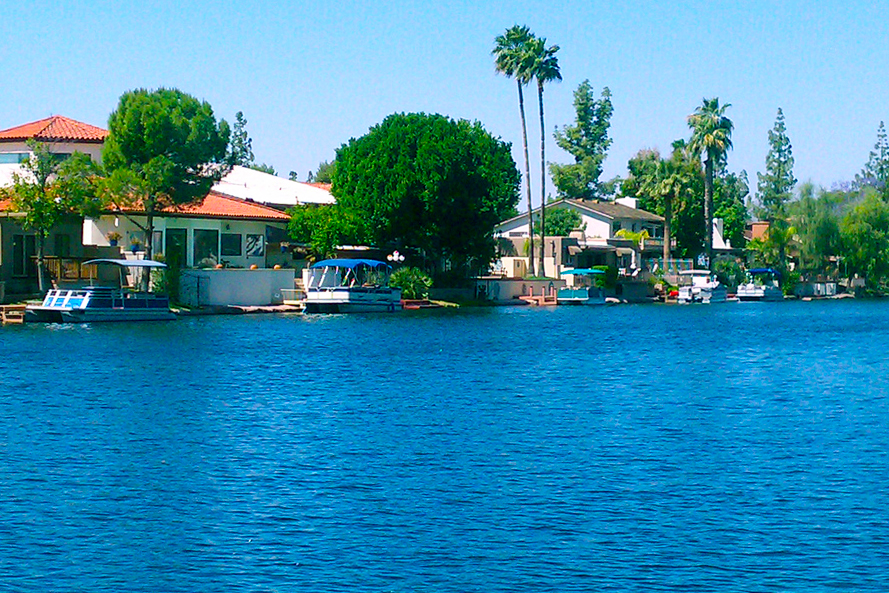 Just 20 minutes from Downtown Phoenix is the city of Tempe, AZ, which has various options for waterfront living. One of the most popular is The Lakes, which offers attached, single-family, and condominium homes throughout. Many of the residences were built in the 1980s and 1990s and surround a scenic lake.