Los Angeles Local Life
What It's Like Living in Calabasas
To start: Where is Calabasas? Well, it is a tranquil suburb located west of the San Fernando Valley and north of the Santa Monica Mountains, bounded by Woodland Hills, Agoura Hills, West Hills, Hidden Hills, and Malibu. It is also a short 30 miles away from Calabasas to Los Angeles.
Over the past decade, the city of Calabasas went from being virtually unknown to one of Los Angeles County's most desirable destinations. While the laid-back suburb was first thrust into the spotlight thanks to its A-list celebrity residents, the area's increased attention ultimately led to an awareness of how ideal it is to live there.
Taking into consideration spacious homes in gated communities, picturesque mountain views, an impressive school district, and many other great qualities, here's what it's like living in Calabasas, California.
Calabasas' growing reputation as a celebrity hotspot has drawn in more tourists as well as the rich and famous.
Calabasas Neighborhoods
If you're looking to move to Calabasas but unsure where to start, try checking out some of the suburb's top neighborhoods.
For homeowners looking for a family-friendly dream home with tranquil extravagance, head towards the reputable communities of Edenwild and Park South. Although there are only a few homes available for sale, expect to find high value properties and well-rated schools.
Another top Calabasas neighborhood to consider is Oaks of Calabasas, which features award-winning architecture and upscale amenities for residents at modest home prices. Perks of living in the Oaks include high-end shopping, a community playground, a country club, as well as a multitude of hiking trails, beaches, and recreational areas within driving distance.
Other popular neighborhoods in Calabasas with a number of properties for sale include Calabasas Village, Greater Mulwood, and Calabasas Park Estates. Many homeowners are attracted to these hillside communities thanks to its kid-friendly atmosphere, schools, and both spacious and affordable homes.
Famous People Live in Calabasas, Too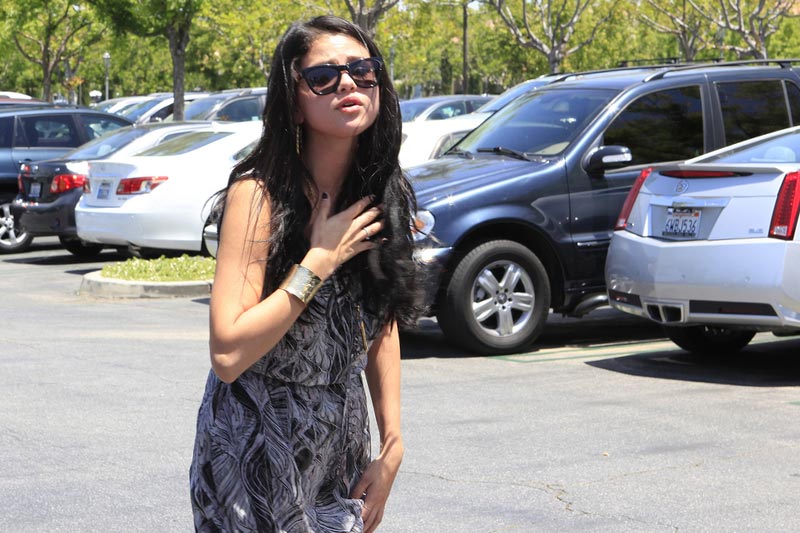 Before the rise of Calabasas, most of its affluent residents consisted of locals from neighboring suburbs. However, its growing reputation as a celebrity hotspot has drawn in more tourists as well as the rich and famous. If you're just visiting Los Angeles, there are several neighborhoods to head towards for spotting celebrities.
However, if you want to live among them, you might want to consider purchasing a home in Calabasas. Many people know about the city because it was home to several famous residents, including the Kardashians, Drake, Justin Bieber, Miley Cyrus, and Selena Gomez.
Variety of Homes from Modest to Spacious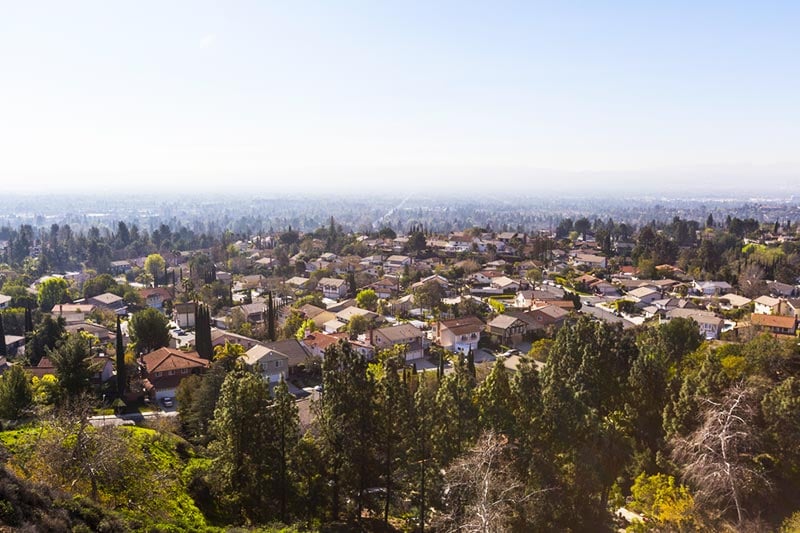 Despite what you see on television, which is usually a rented out mansion in a gated and luxurious Calabasas community, there are actually a variety of homes throughout the neighborhood. Much of the laid-back suburb still retains a ranch-like feel when it comes to its architectural styles, but there are indeed many estates that have been renovated or redeveloped to fit more lavish tastes.
According to Data USA, the city's median property value is at a whopping $926,800. A favorite gated community among celebrities and other high-profile residents include The Oaks of Calabasas, which offers expansive single-family residences with high-value luxury features that are priced over $2 million.
Private and Close-Knit Community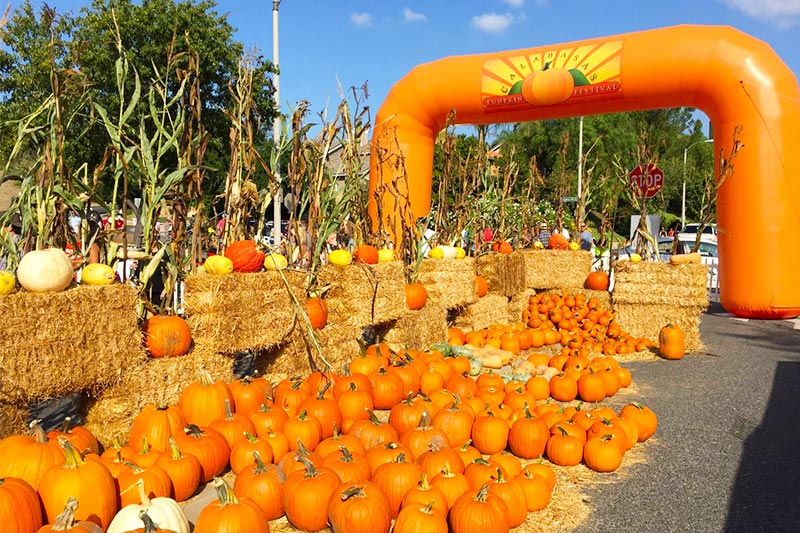 Many celebrities explain that living in Calabasas provides them with much-needed privacy, especially since there are few sidewalks or street lamps. For those living in a gated community, privacy is more ensured, especially compared to those in Los Angeles.
Another one of the city's major selling points includes the fact that it throws some of the best neighborhood events, festivals, and block parties throughout the year. The Calabasas Easter Egg-Stravaganza at the Commons, free concerts in the summer, goat yoga, kids cooking classes, and the city's beloved Calabasas Pumpkin Festival are popular events that draw in both residents and visitors.
Great School District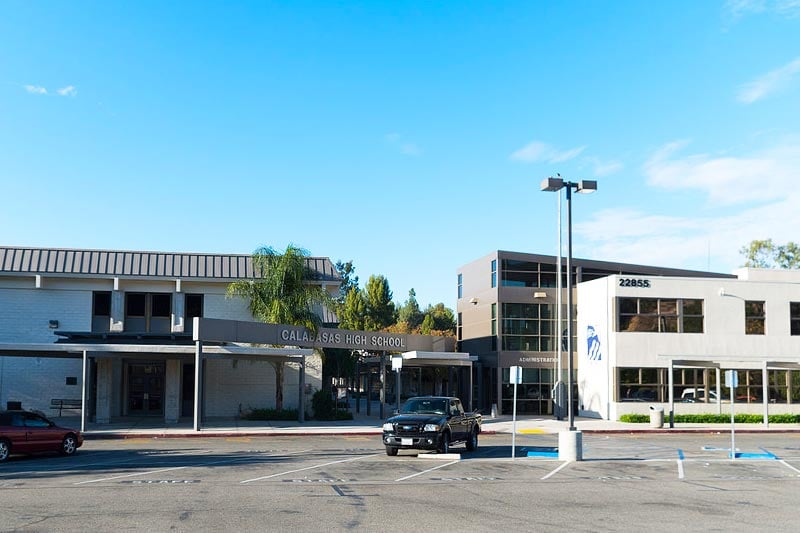 The city's award-winning school district, Las Virgenes Unified School District (LVUSD), is made up of 15 public schools (from preschool through high school) that serve residents living in Agoura Hills, Calabasas, Westlake Village, and many parts of West Hills. It's rated among the nation's top school districts, with its largest being Agoura High School with approximately 2,400 students.
According to the school district's website, some of the many achievements include a U.S. Blue Ribbon and California Gold Ribbon, AP Honor Roll District of Distinction, and U.S News Best High Schools Silver Award. The schools within the district are also known for providing the latest in educational programs such as Spanish Dual Immersion classes, award-winning music programs, championship athletics, low student-to-counselor ratios, and career technical education pathways.
Greenspace Galore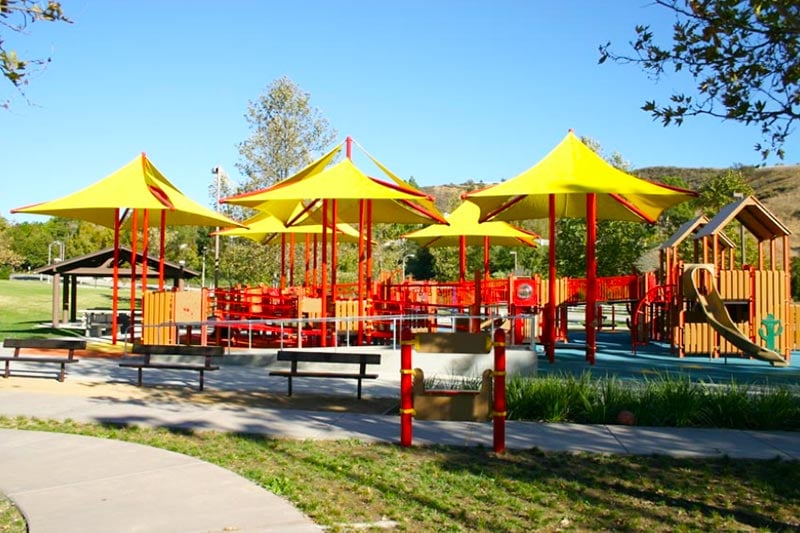 While being a place for some of the most modern homes on television, Calabasas has refreshing proximity to nature. Since the city is nestled in the foothills of the Santa Monica Mountains, there are plenty of hiking and walking trails throughout the neighborhoods in Calabasas.
Some of the more popular parks in town include Juan Bautista de Anza Park on Lost Hills Road, Calabasas Creekside Park on Old Topanga Canyon Road, and Gates Canyon Park and Brandon's Village on Thousand Oaks Boulevard.
Upscale Amenities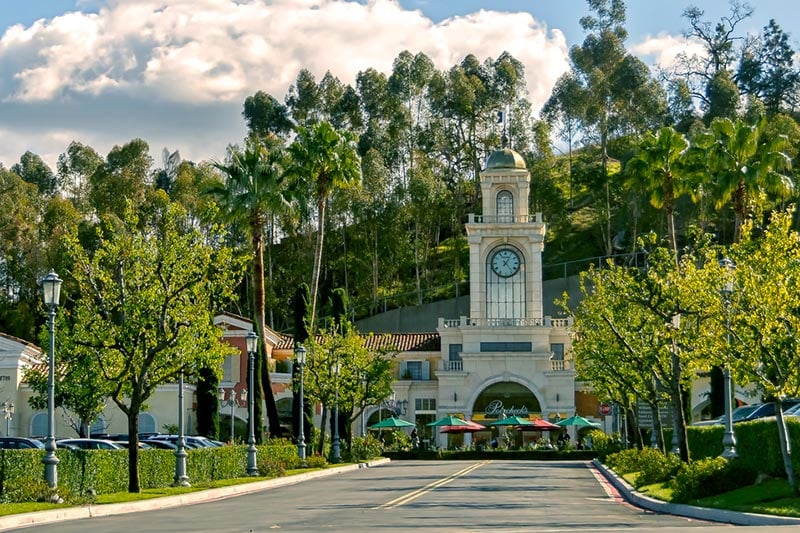 In addition to Calabasas' in-demand location and scenic open space, it's also conveniently situated near some of the region's most eye-catching attractions. With the city's rolling hills and waterfalls as a scenic background, the city often showcases its Art in Public Places Program through its landscaping and custom architecture.
There are also several popular shopping centers in the area, such as The Commons at Calabasas and The Summit at Calabasas, as well as a charming Old Town district, which offers more shopping, dining, and even a museum.