Miami Real Estate
What It's Like Living in Isles of Collier Preserve, Naples, Florida
Many homebuyers are forced to make an important decision—to buy a home near a convenient downtown area with lots of shops and restaurants or near a more rural setting close to natural attractions.
At The Isles of Collier Preserve in Naples, homebuyers can have the best of both options.
This master-planned community, located just off Tamiami Trail, is about a 10-minute drive from Downtown Naples. With nearly half of its 2,400 acres dedicated to natural habitat and preserve areas, The Isles of Collier Preserve offers residents the opportunity to hike, walk, and bike on trails through nature watch areas.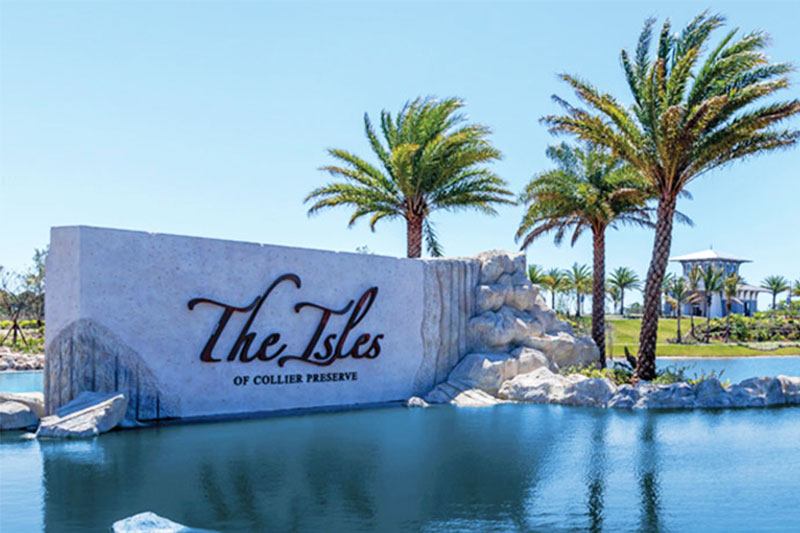 Community Home Styles
Although options for newly constructed homes are few—the 1,600-home community is expected to be built out in 2019—homebuyers can choose from three styles.
The lowest cost homes are villas, which are one-story homes ranging from 1,565 to 1,862 square feet with two bedrooms and two bathrooms. Prices start in the mid $300s. Coach homes are one- to three-story homes ranging from 1,621 to 2,960 square feet with two to three bedrooms and two to three bathrooms. Prices for those homes start in the low $500s.
The single-family homes offer the most variety. With one or two stories, they can be as small as 2,016 square feet or as large as 5,756 square feet with two to four bedrooms and two to four bathrooms. Prices start in the low $500s and go up to nearly $1 million.
According to Real Estate Scorecard, homeowners association fees (which include landscape and irrigation maintenance) range from $170 to $450 per month depending on the home type.
Community Amenities
Like other master-planned communities, the community clubhouse is the hub of social life. Residents can gather to play tennis, work out, or relax by the resort-style swimming pool.
They can also enjoy food and drinks at the Overlook Bar and Grill with waterfront views of the Cypress Waterway. Water enthusiasts can check out kayaks and paddleboards at the clubhouse to enjoy the Cypress Waterway or take a guided tour by electric boat.
Nearby Schools
The nearest public schools, per Great Schools, are Lely Elementary School, which serves pre-kindergarten through fifth grade; Manatee Middle School, which serves grades 6-8; and Lely High School, which serves grades 9-12.
Colleges close to the community include Lorenzo Walker Technical College in Naples as well as both the Collier Campus in Naples and the main campus in Fort Myers of Florida SouthWestern State College.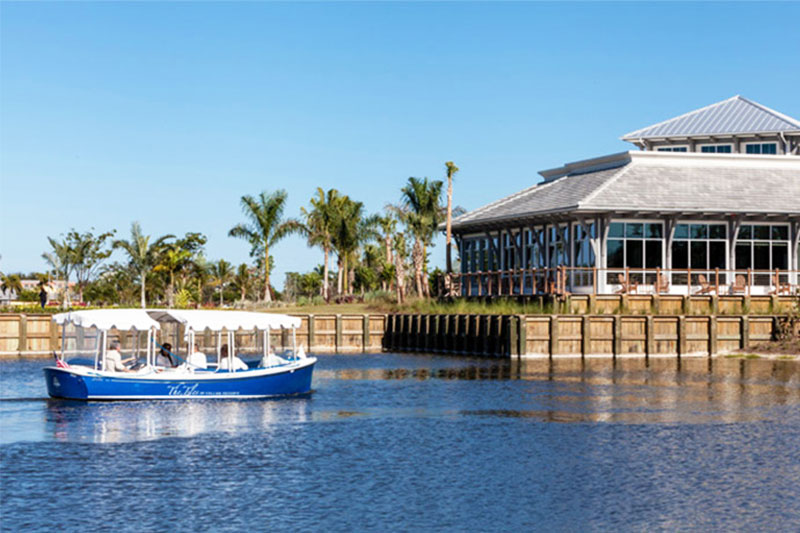 Natural Attractions
While the community offers many opportunities to enjoy nature within its own boundaries, it also happens to be close to several large state parks that also offer residents an opportunity to enjoy the natural surroundings in southwest Florida.
The 7,271-acre Collier-Seminole State Park, one of the largest mangrove swamps in the world, is about a 20-minute drive away. Visitors can enjoy a variety of activities, including bicycling, birding, camping, boating, hiking, and geocaching.
Those seeking a park on the beach can visit Delnor-Wiggins Pass State Park, which is about a 30-minute drive away. With one of the most pristine stretches of beach in the world, it offers many recreational activities, such as sunbathing, paddle boarding, kayaking, hiking, fishing, and bird watching.
Though it's a further drive away, residents can also visit Big Cypress National Preserve, with over 729,000 acres that are home to diverse plants and wildlife, including the Florida panther.
Shopping Options
For many homebuyers, it's important to have shopping options close by. Residents at The Isles of Colliers Preserve can choose Coastland Center, a shopping mall located on Tamiami Trail just north of Downtown, or Miromar Outlets located in nearby Estero.
Those seeking a more upscale option with locally owned businesses and national chain stores can visit The Village Shops on Venetian Bay, which features more than 45 waterfront shops and restaurants. Designed with a Mediterranean theme including courtyards and Venetian-style facades, the shopping center holds events throughout the year and many consider it to be a focal point of community life.