Miami Real Estate
What It's Like Living in Miramar, Florida
Nestled just north of Miami-Dade County and west of Hollywood, many view Miramar as a quiet and family-friendly alternative to the more densely populated areas to its south and east.
Although Miramar is Spanish for "sea view" or "sea sight," this Broward County suburb is not located on the ocean. Rather, it was named after an exclusive suburb of Havana in pre-Castro days.
Business-Friendly Location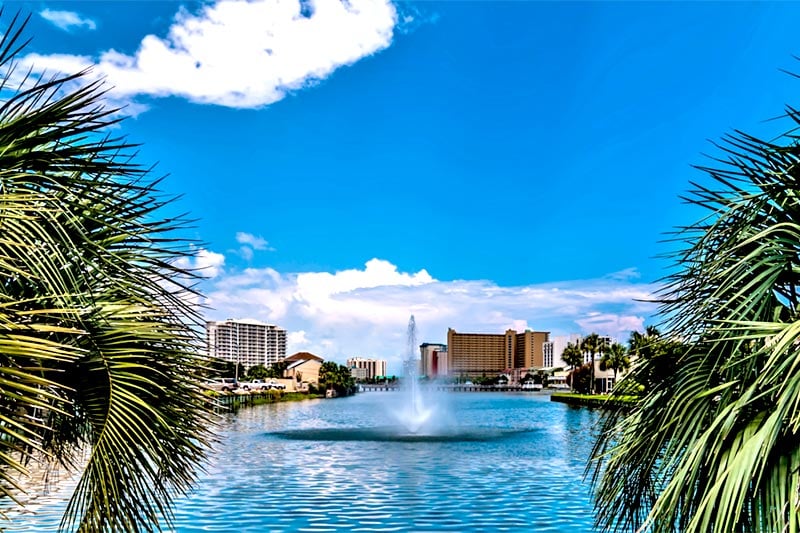 The real estate mantra of location, location, location is as relevant here as it is anywhere. Miramar is centrally located between Miami and Fort Lauderdale, and it's less than 30 minutes away from both Miami and Fort Lauderdale airports and seaports. I-75 and the Florida Turnpike run through it, and I-95 and the Sawgrass Expressway are minutes away.
Its favorable location, among other factors, is the reason large corporations and Fortune 500 companies—such as Arise, Comcast, Humana, Carnival, Spirit Airlines, and Royal Caribbean Cruises—have facilities here. Miramar is also home to the largest commerce park in the region, which includes a foreign trade zone.
A Thriving Downtown
Like other South Florida communities, Miramar has sought to develop a vibrant downtown area that serves as a focal point for residents. Located in the city's center, north of Miramar Parkway between Red Road, Hiatus Road, and Miramar Boulevard, Miramar Town Center is a 54-acre mixed use project that serves as the city's downtown.
It includes a city hall, a public library, a cultural center, and an educational center, with Mediterranean-style architecture, pedestrian-friendly streets, and a park-like setting. Numerous businesses, shops, and even housing is located in or near the center, helping to boost its live-work-play profile.
Special events are held throughout the year, such as the Miramar Marvelous Race, a Burger & Brew Fest, and a Jamaican Independence Day celebration. Also, The Miramar Mix-Up is an official e-Sports competition hosted by the City Of Miramar. The tournament concentrates on video fighting games, and it's held on a bi-monthly basis on Sunday afternoons. Games are organized by Smashing Good Time and recorded by local streamers Hybrid Hype Gaming with live commentary.
Housing Options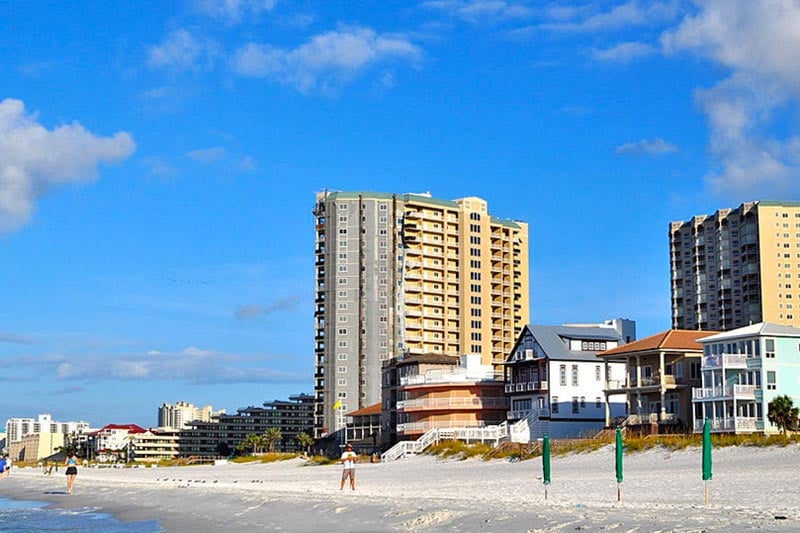 Like other areas of South Florida, Miramar has a variety of housing options, including single-family homes, townhouses, and condos.
Generally speaking, homes in the western section of the community near I-75 are priced higher than in areas situated more to the east near the Florida Turnpike. For example, the median sale price at The Residences at Miramar Condominiums is in the high $100s and the median sale price at Harbour Lakes Estates is in the mid $600s, according to Neighborhoods.com data.
Miramar Neighborhoods
Miramar has several neighborhoods within its boundaries, which feature a broad range of housing styles and price ranges. For example, in Miramar Isles located south of Miramar Parkway just west of 441, the median sale price is in the high $200s. In Silver Lakes located west of both I-75 and the Florida Turnpike, the median sale price is in the low $400s.
Entertainment and Cultural Opportunities
Miramar has over 40 parks of various sizes where residents can enjoy many activities, including walking, biking, swimming, basketball, baseball/softball, and volleyball, among others. Many also have pavilions available for rental, where residents can host large gatherings.
If you're interested in more cultural offerings, you can attend events at the Miramar Cultural Center ArtsPark, which features an 800-seat theater for live performances, the Ansin Family Art Gallery, a botanical garden, a banquet hall, and a dance studio.
Schools
Miramar has 37 public preschools, 19 elementary schools, 10 middle schools, and 6 high schools and also has several public charter and private schools that serve students at all grade levels. Most of the schools receive average to above average GreatSchools ratings, with the elementary and middle schools generally receiving higher ratings than the high schools.
Miramar Fun Facts
Although he probably didn't get his inspiration for his Pirates of the Caribbean charter Jack Sparrow from a community that's not located on the ocean, actor Johnny Depp once called Miramar home. He moved here in 1970, and attended Miramar High School before dropping out.
If you're into ghost chasing, local legend portends that Snake Warrior Island Natural Area is haunted. Word has it that Native Americans shunned the area back in the 1800s and, if you visit today, you may see light beams shooting into the sky or even a ghost.