Chicago Real Estate
What It's Like Living in Noble Square, Chicago
Noble Square, a pocket neighborhood within West Town, is small compared to many other expansive Chicago neighborhoods. Yet, it has a reputation as a desirable spot to settle down.
Noble Square is conveniently located far enough away from downtown that you don't have to contend with throngs of eager tourists, yet it's close enough that commuting to the Loop is a breeze.
The neighborhood is mostly a collection of residential streets lined with condos, two-flats, and the occasional single-family home. The median sale price in Noble Square is in the high $500s, according to neighborhoods.com data. The neighborhood even has the sizeable Eckhart Park with a playground, community garden, sports fields, and indoor pool.
Though residential at its heart, major streets like Ashland Avenue, Chicago Avenue, and Milwaukee Avenue offer plenty of places to eat and drink as well as things to see and do.
An Underrated Cultural Scene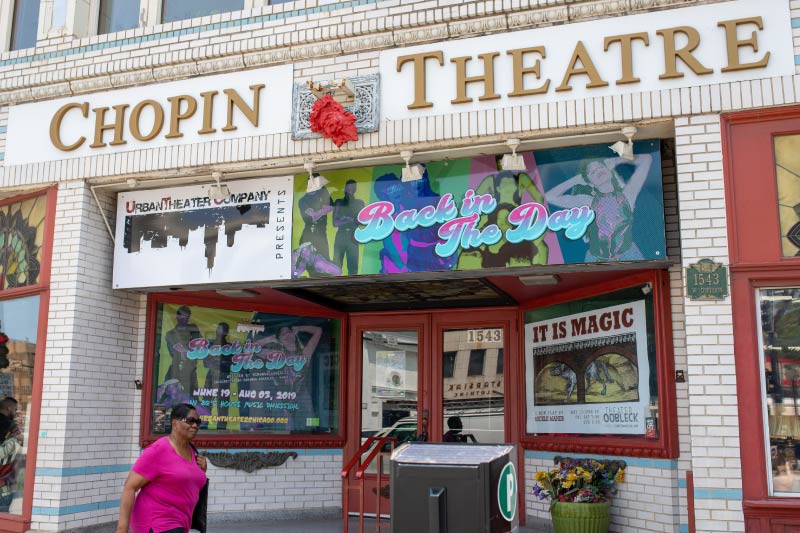 Chicago is a city of cultural icons. Beyond the major attractions of Museum Campus and the Theater District, the city's neighborhoods are dotted with smaller attractions you might not expect. Noble Square, for one, has a cinema, theater, museum, and art center.
Nightingale Cinema puts on all manner of shows you won't see in your typical movie theater—think independent, avant-garde, and underground film. Chopin Theatre, dating back to the early 1900s, puts on stage productions from all over the world. And Roots & Culture Performing Arts Center helps support artists with an exhibition space and visual arts programs.
Noble Square is just south of the Polish Triangle, an area formed by the intersection of Milwaukee Avenue, Ashland Avenue, and Division Street. The neighborhood's Polish cultural roots are honored with spots like the Polish Museum of America and the beautiful, ornate architecture of the Holy Trinity Polish Catholic Church.
Dining Out on Ashland Avenue
If you're looking for somewhere to eat in Noble Square, Ashland Avenue is your best bet. Serving as the neighborhood's western border, this strip of Ashland has pizza, Mexican cuisine, and Chinese food.
For casual tacos—or a sizeable burrito—stop at Taqueria Traspasada 2. If you're out late, La Condesa stays open until midnight. El Barco Mariscos also serves Mexican dishes, with a focus on seafood. Or you can grab a slice at Pappanino's Pizza II, another late-night favorite. This pizza joint stays open until 3:45 a.m. on Fridays and Saturdays.
Ashland Avenue is also home to Mon Lung, a family restaurant that has been open since the early 1980s. The huge menu is available for dining in or ordering takeout.
Drinks on Chicago Avenue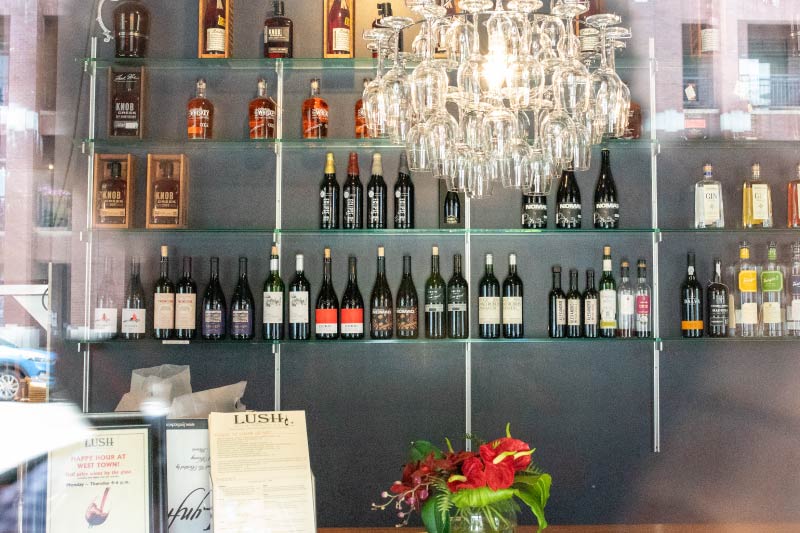 Residents who want to grab drinks close to home have a solid selection of neighborhood bars along Chicago Avenue. Beauty Bar is a mix of a night club and a salon. Come in for martinis and manicures, or come in for live music and dancing. This eclectic spot easily becomes a neighborhood favorite once you discover it.
For a more straightforward bar experience, Five Star Bar is right next door on Chicago Avenue. This bar does nightly food and drink specials—everything from tallboys and shots to tacos and wings. The bar has a generously sized patio for the warmer months. Expect to see a fair number of bikers parked outside and enjoying the hospitality of Five Star Bar.
For a more upscale drinking experience, Chicago Avenue's Lush Wine & Spirits is the place to be. This wine shop, which has more than one location in the city, offers wine, spirits, and beer. Come in to buy something to take home, or join one of the free tastings. Lush also hosts private events and runs a wine club for true oenophiles. In addition to this, Lush is a purveyor of snacks perfect for pairing with wine. Find cheeses, breads, and spreads to create your very own charcuterie board.
Niche Interests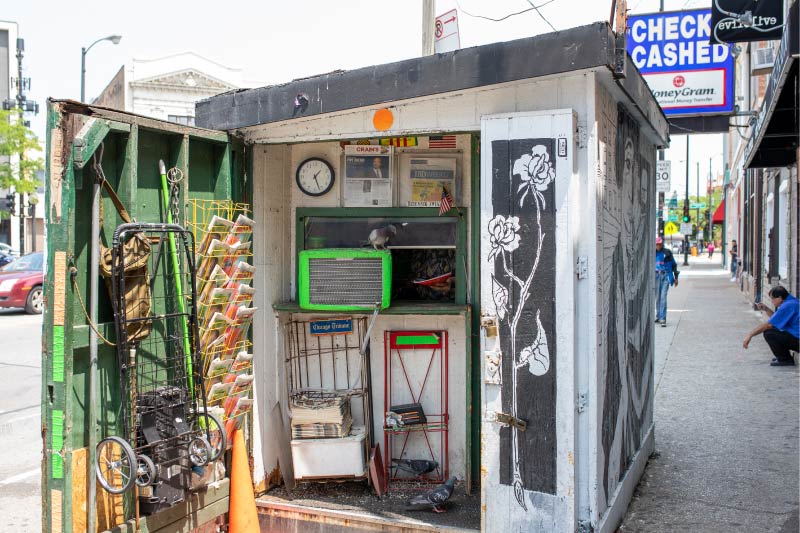 Aside from great food and bars, sometimes it's the truly one-of-a-kind places that make a neighborhood so lovable. In the case of Noble Square, you'll find a book store dedicated to the occult, a spot for learning how to DJ, and a place dedicated to fly fishing. These represent three very different sets of interests, but if any of those are up your alley, living nearby is hard to pass up.
The Occult Book Store is dedicated to everything from spirituality and paganism to divination and astrology. Browse the book selection, or join one of the store's social events. Scratch DJ Academy helps aspiring artists learn how to DJ and produce music, and the establishment hosts live events. Big River Fly, an unlikely place to find in Noble Square, charters trips outside of the city. Spend the day on the Kankakee River either learning the ins and outs of fly fishing or practicing old skills.
On the Move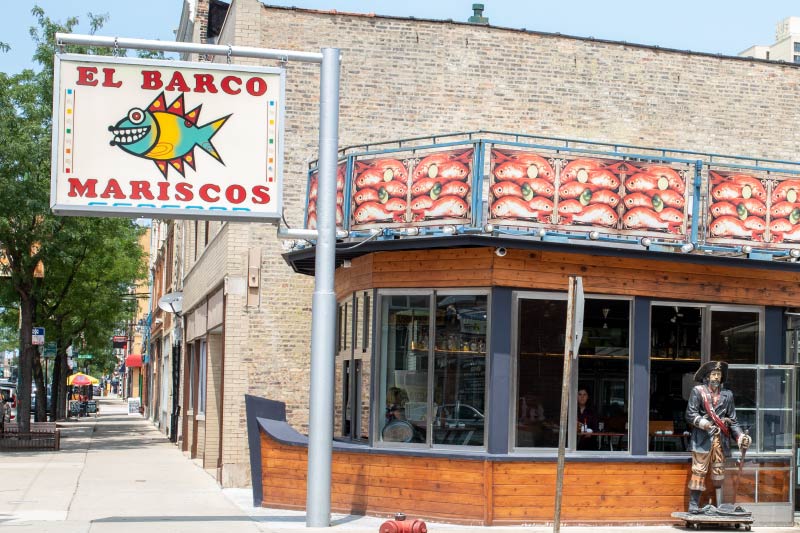 Noble Square's diminutive size makes it a walkable neighborhood. If you need to run an errand close to home, you probably don't need to drive or hail a ride-share. Also, Walk Score gives the neighborhood a 98 out of 100 for bikeability.
When it comes to accessing the rest of the city, Noble Square has options. If you drive, the Kennedy Expressway runs along the entire eastern border of the neighborhood, making it easy to get to other neighborhoods and even the suburbs.
If you rely on public transit, the 56 bus has several stops along Milwaukee Avenue. Plus, you have access to the CTA Blue Line. There are no stations within the actual confines of the neighborhood, but the Division stop is just north the neighborhood (right at the Polish Triangle) and the Chicago stop is just east of the neighborhood (a couple of blocks down Chicago Avenue).
Noble Square's distinct character lends itself to a diverse crowd, such as young professionals looking for a neighborhood with nightlife, artists seeking a place to put down roots, and families in need of a spot with a reasonable commute time. Does this Chicago neighborhood fit your style?