Dallas-Ft. Worth Real Estate
What it's Like Living in Old East Dallas
Old East Dallas is the exact opposite of a "cookie-cutter" enclave. Both walkable and urban, Old East Dallas is a fun place to be in its own right. Independent shops, creative restaurants, and distinctive buildings give Old East Dallas a can't-miss character.
Homes in the Neighborhood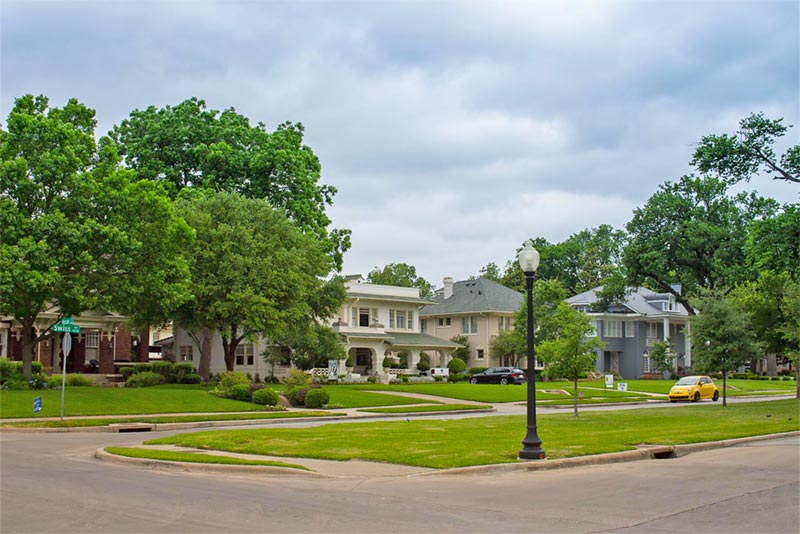 History lovers will appreciate the mix of old and new in this neighborhood. Founded in the 1860s, Old East Dallas began as 40 acres owned by businessman William Gaston. It was annexed by the city of Dallas, making Dallas the largest city in Texas at the time. Investors started rehabbing the neighborhood's historic homes in the 1970s.
Today, you'll find an appealing mix of home styles, including Craftsman, Prairie, Colonial Revival, and Mission. The single-family homes here mostly range from the high $200s to the $400s, although there are homes available at both higher and lower ends of the spectrum. There's also a selection of townhomes and condos—many of them newer builds with sleek, modern fixtures and exteriors—that mostly span the $300s-$600s range.
Getting Around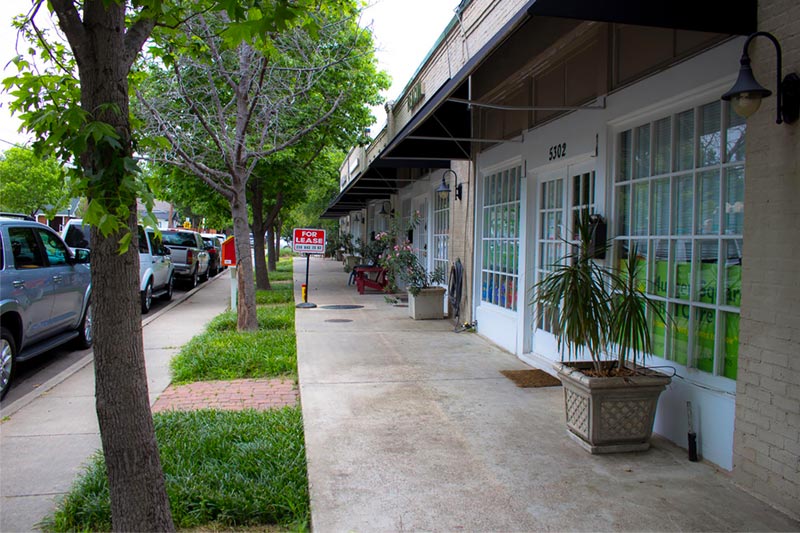 One of the best things about Old East Dallas is that it's close to a lot of Dallas' most desirable neighborhoods. Located just west of North Central Expressway and north of I-30, this neighborhood gives you easy access to the entire Dallas area. You're also only minutes away from Deep Ellum and Downtown Dallas.
A lot of the attractions in Old East Dallas are within walking distance, but it's not easy to go completely car-free. Locals say that traffic can be bad and trying to find parking in the neighborhood can be a bit of a hassle.
But if you want to minimize your dependence on car travel, a lot of public transportation options make it possible and convenient. DART light rail stops on the Green Line serve multiple stops in Old East Dallas. The DART bus lines also have several stops throughout all of the Dallas city neighborhoods, including Old East Dallas.
Where to Eat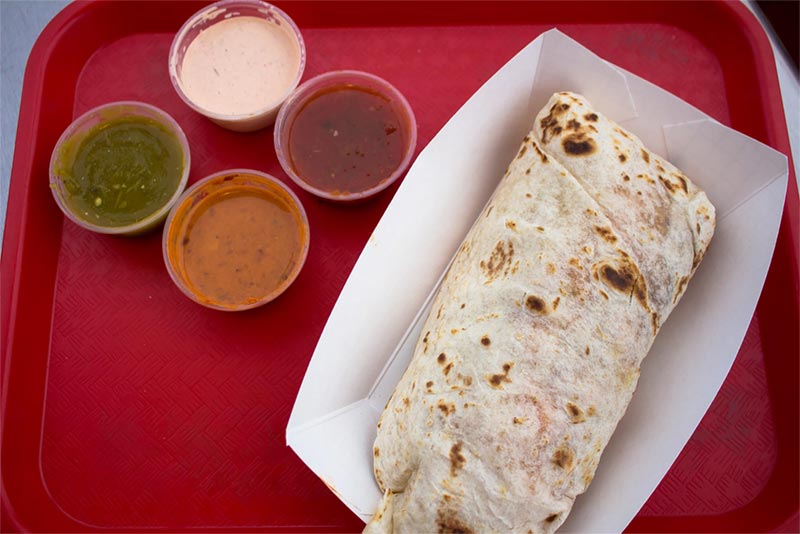 Finding a great place to eat won't require leaving Old East Dallas. While you can still find chain restaurants in the area, you can also get some incredible dishes at independent restaurants. You'll find Tex-Mex fare at neighborhood favorite E Bar Tex-Mex—don't miss the jalapeno margaritas and brisket tacos.
As a gourmet grocery store, a place to get fancy Italian sandwiches, and a wine tasting room, Jimmy's Food Store is a beloved neighborhood staple. There's a little place to sit and eat in the back of the store, but it's also a great place to stop on the way home for delicious yet affordable upscale deli delights and drinks.
If you want to dine out at a place better suited to a romantic date night, Urbano Cafe has you covered. It's one of the most underrated Italian joints in the city, with high-quality cuisine and a small, intimate atmosphere. It's BYOB but has a very affordable $5 corking fee. Just be prepared for limited parking and long wait times.
Going Out in Old East Dallas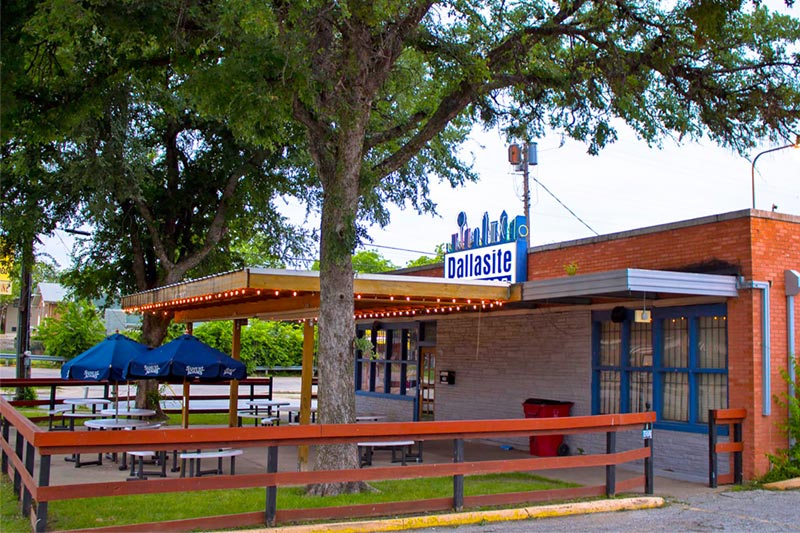 Old East Dallas is that it's more residential than many of the nearby districts, but that doesn't mean you have to go to another neighborhood when you want to hang out at a nightclub.
It'll Do Club is exactly the kind of club you have in mind when you want to dance to upbeat music. If goth and industrial music is more your taste, The Church has been a city fixture for over 20 years. (Locals say that Sunday night is the best time to go.)
Exall Park on Adair Street is the community's hub for outdoor activities. With jogging trails, basketball courts, softball fields, playgrounds, large grassy areas, and an indoor recreation center, there's lots to do here.
The Neighborhood Vibe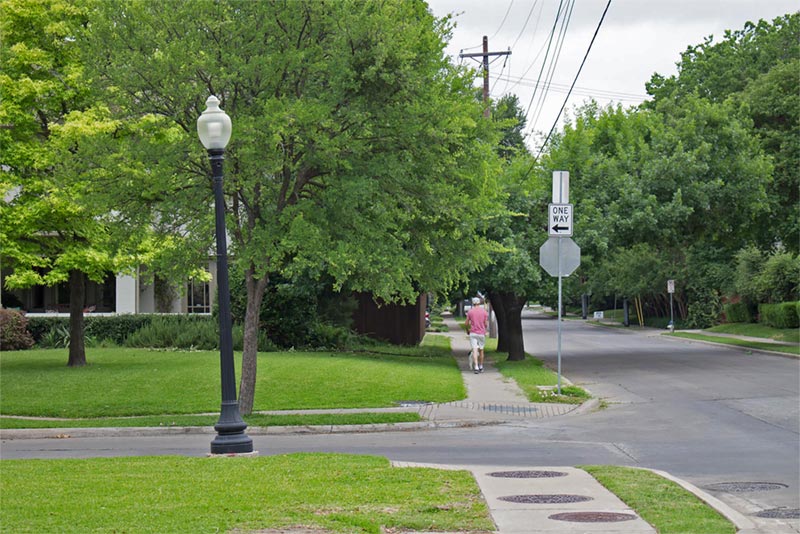 Old East Dallas is the kind of place where you'll run into your neighbors while playing pool at local country dive bar Eastbound and Down Icehouse or walking your dog along the tree-lined streets near Swiss Avenue. This is the neighborhood where residents can enjoy a thriving community and find a sense of belonging among neighbors.