Where You Want to Live in Dallas if You Love to Use Public Transportation
Where You Want to Live in Dallas if You Love to Use Public Transportation
Dallas is often hailed as a car-centric city, and while that may be true, there are plenty of public transportation options for locals and visitors. Still, some neighborhoods are better equipped to use public transportation than others. After surveying the transportation system in Dallas, here are the neighborhoods with the best public transportation.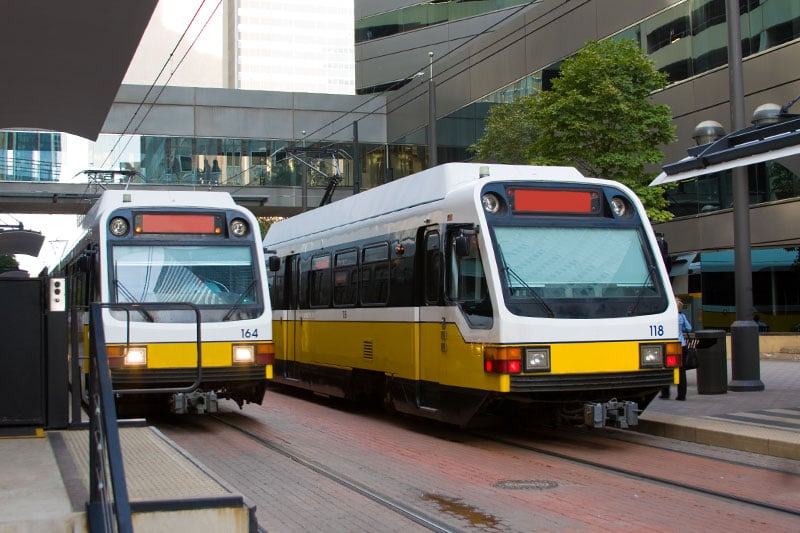 There's no doubt that Downtown Dallas is the ideal neighborhood for those who like or need public transportation.
For one, the D-Link bus system maneuvers exclusively in downtown for free, offering stops along the Main Street District, the Arts District, the Kay Bailey Hutchison Convention Center, the Dallas Farmers Market, and the edge of Deep Ellum. Downtown Dallas is also connected to Uptownby the free M-Line Trolley and to the Oak Cliff/Bishop Arts area by the free Dallas Street Car. Both run every day of the week.
There are also six DART rail stations in the neighborhood, as well as Union Station with Amtrak trains and the Trinity Railway Express, which connects downtown to Fort Worth, Richland Hills, Irving, Bell, and the DFW Airport. If condo and hi-rise living in Downtown Dallas sounds great to you, ditch the car. You really don't need it.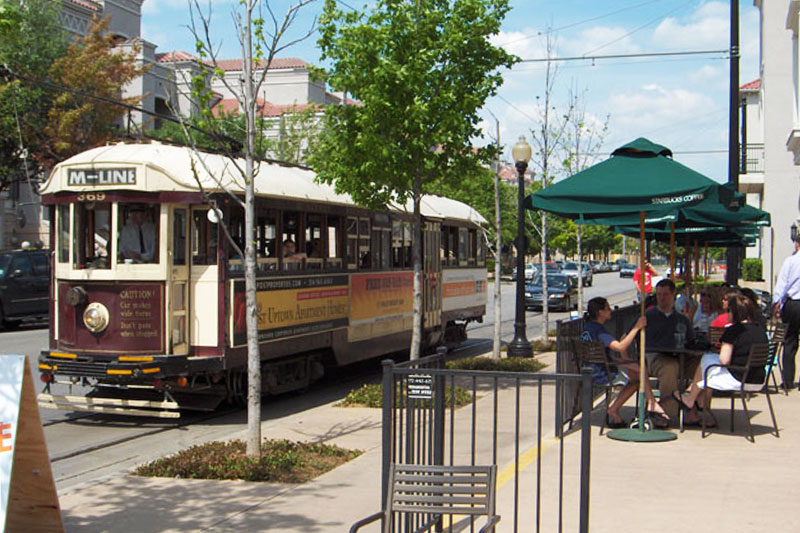 Uptown offers a fantastic set-up for those who like to use public transportation. This walkable neighborhood is nestled in what looks like a U-shaped area between I-75, Highway 366, I-35, and the Dallas Tollway.
Thanks to the shape of the neighborhood, Uptown residents have access to multiple DART stations, like the City Place/Uptown Station and the Victory Station. The free M-Line Trolley runs from West Village to Downtown Dallas, covering the entire neighborhood of Uptown. With the trolley, residents can access DART rail stations quickly, efficiently, and for free. Lastly, the bus system runs through Uptown and can be used in conjunction with other public transportation or solely on its own.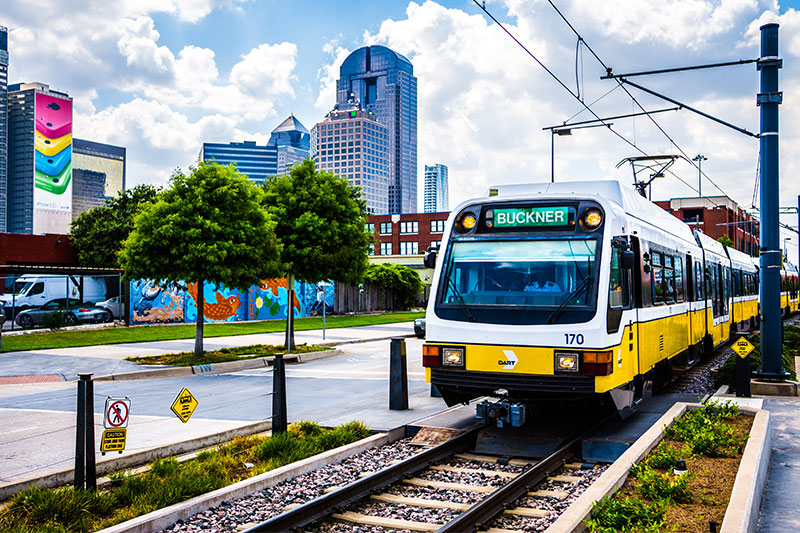 Like Uptown, Deep Ellum is a small area, providing access to multiple points of public transportation. There are two DART stations that border Deep Ellum, the Deep Ellum Station and the Baylor University Medical Center Station. For most people in Deep Ellum, it takes about 15 minutes or less to reach one of these two stations on foot. For residents who live on the opposite end of Deep Ellum from the Deep Ellum Station, it's best to walk to the Fair Park station, which is about an eight-minute walk away.
To access Downtown Dallas, residents can hop on the free D-Link bus at Good Latimer and Elm Street. There are also regular bus routes in Deep Ellum, as well as Express Bus Routes, which offer direct service to destinations.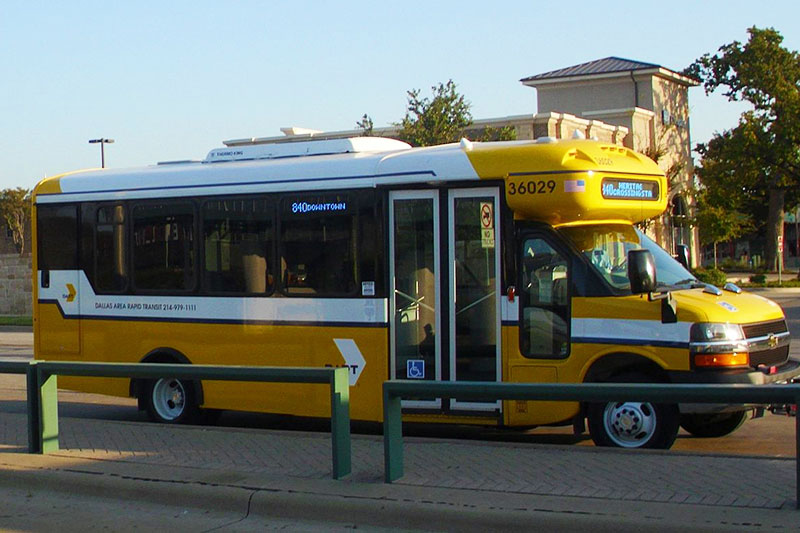 While North Dallas lacks bus routes like many other neighborhoods in Dallas proper, there are three DART rail stations (arguably four, if you include Lovers Lane Station) that border the east side of North Dallas near I-75, making it easy for residents to get to and from Downtown Dallas or suburbs like Richardson and Plano. But unless you live near those rail stations, it can be difficult to get to and from your home as the regular bus routes only run along the edges of the neighborhood and not through it. There are Transit Center Bus Routes available, but they're limited in coverage, too.
That's where DART On-Call comes in. This is a personalized bus service that picks travelers up wherever they are in the On-Call zone (so within North Dallas) and drops them off wherever they want within the On-Call zone, all at their own convenience.
This service is available by calling one number and making a request—between an hour and a week in advance—and paying local fare. This On-Call service can be used Monday through Friday from 6 a.m. to 7:30 p.m. It's like your own Lyft-like service in the form of a bus with a much more affordable price. The On-Call service combined with the rail stations offers North Dallas residents multiple public transportation options.