What It's Like Living in Rockridge, Oakland
What It's Like Living in Rockridge, Oakland
Situated between Elmwood, Temescal, and Montclair, the Rockridge neighborhood in Oakland is known for its accessibility to the best of both Oakland and Berkeley while providing its own distinctive flair that's hard to beat.
Walkability, boutique shopping, and excellent food and drink are major crowd-pleasers for those living in Rockridge. It's common for folks looking to commute into San Francisco on a daily basis to use the neighborhood BART station, which takes residents into "the city" in approximately 30 minutes.
Here's what it's like living in Rockridge.
Neighborhood Vibes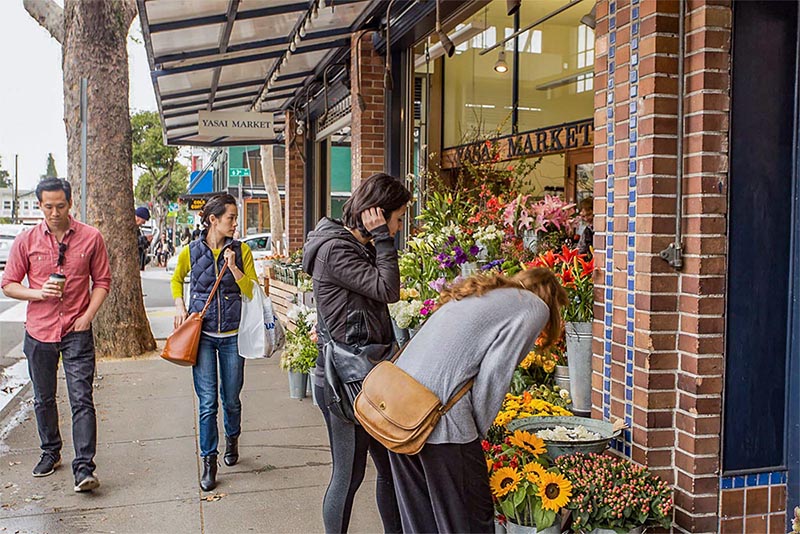 Those looking to get away from the action of the city often choose to reside in Rockridge for its accessibility in what feels like a small town. The main thoroughfare, College Avenue, is lined with coffee shops, boutiques, independent bookstores, music shops, and much more. On weekends and summer afternoons, the neighborhood liveliness is reminiscent of a quaint town, rather than a big-city neighborhood.
Despite its bar and restaurant scene that attracts foodies from all over the Bay, the low-key, family-oriented community of Rockridge gets quiet early at night. Mornings in the neighborhood usually feature active residents cycling, jogging, or going on early morning dog walks.
Real Estate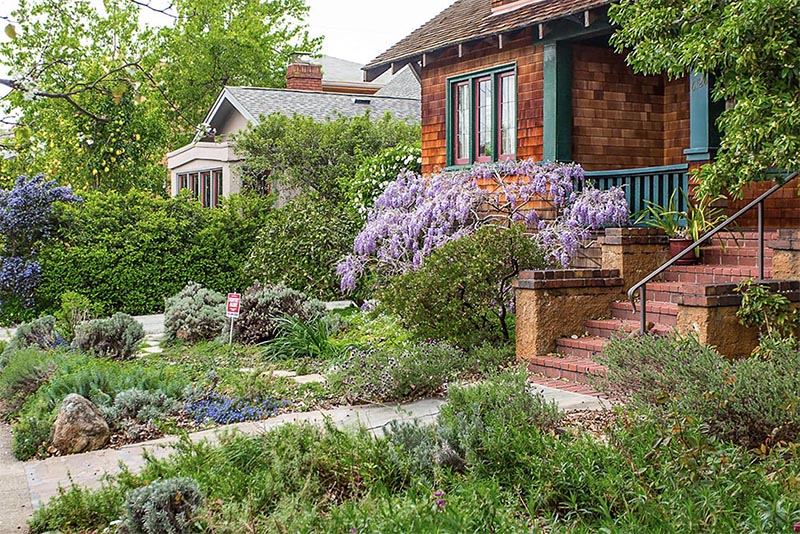 With the median home value priced at well over $1 million, buying a single-family home in Rockridge comes at a steep price for many. However, apartments, rental homes, and multi-family homes range widely and are often affordable for Bay Area pricing.
Single-family homes are usually clustered away from the main thoroughfare, College Avenue, and spread into the Upper Rockridge neighborhood. Apartments, varying widely in price and size, tend to stay closer to College Avenue. Current for-sale housing ranges from 1,000- to 5,000-square-foot single-family homes, with a variety of styles, time periods, and property sizes.
View homes for sale in Rockridge.
Getting Around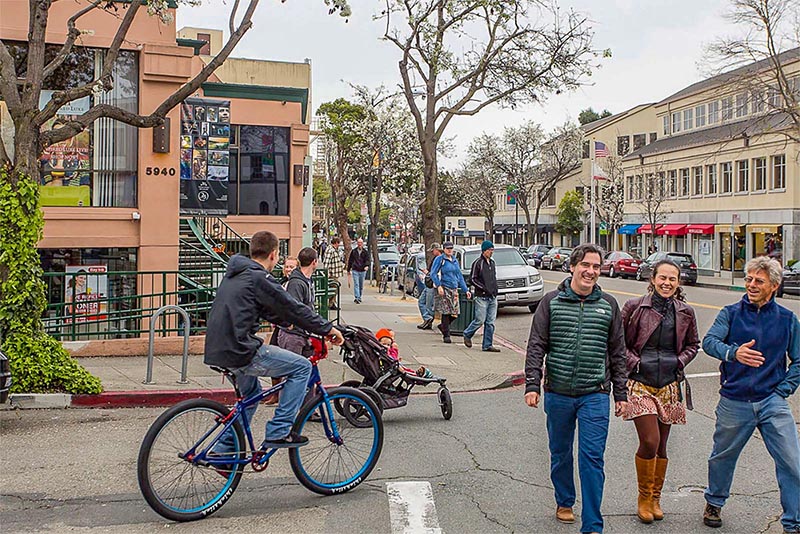 As East Bay neighborhoods go, Rockridge is one of the most easily accessible. Wide sidewalks encourage pedestrians to take advantage of what Rockridge has to offer, while fairly quiet streets allow cyclists to ride without much concern. Multiple grocery stores, an independent hardware store, and a public library are located on the main thoroughfare, easily within walking distance of neighborhood housing.
The Rockridge BART station, located in the center of the neighborhood, allows for quick commutes to San Francisco, Downtown Oakland, and Berkeley, while accommodating those that need to drive to the station with plenty of secure parking for both cars and bikes.
For those whose main source of transportation is a car, the neighborhood has easy freeway access to I-80 and I-580. Rockridge is only a 30-minute drive from the outdoors haven of Marin, and a 20-minute drive from both a popular trailhead in the East Bay Hills and San Francisco.
Things to Do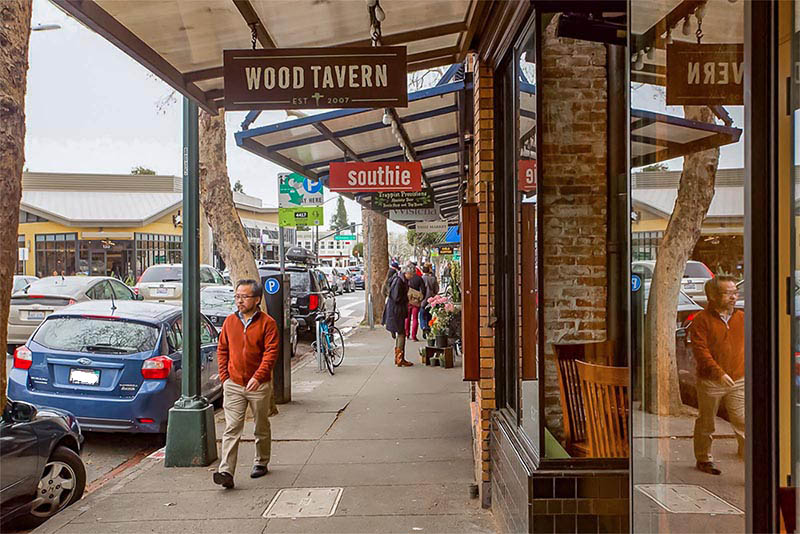 Check out Highwire Coffee for your morning coffee or Smitten Ice Cream for dessert. Pegasus Books or the East Bay Booksellers will fill your bookshelves for the foreseeable future, while the staff at Open Mind Music will introduce you to tunes you'd never thought you'd love.
For those looking for a place to play, Lake Temescal is a large recreation area full of short hikes, nature views, and large grassy areas for picnicking. Parents and children alike love Frog Park for its central location, variety of play equipment, and dog park. Additionally, the Chabot Tennis Courts, a few blocks from the main thoroughfare, are always crowded with people looking to pick up the racket again.
With its coffee shops and direct access to the hills, the Rockridge neighborhood is a cyclist's haven. Plenty of weekly group rides start from the main thoroughfare and end with a drink at Cole Coffee, a Rockridge institution.
Where to Eat and Drink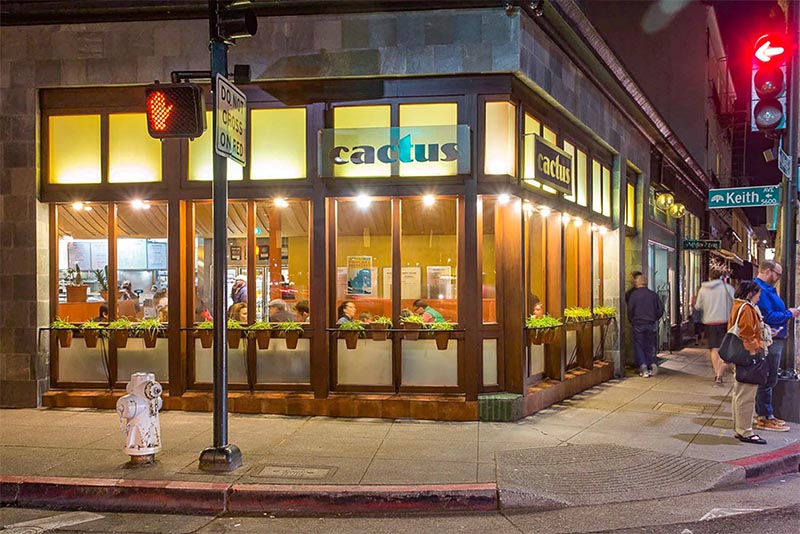 Rockridge is known for its abundance of restaurants, bars, and coffee shops. In fact, many say that the neighborhood's restaurant and bar scene, nestled within walking distance of one another, is worth the ride on the BART from San Francisco. Popular offerings include Wood Tavern for both food and drinks, Cactus Taqueria, and Zachary's Pizza.
Bars popular with the locals include The Graduate, The Golden Squirrel, and the Rockridge Improvement Club. The Rockridge bar scene tends to attract a mix of locals and graduate students from UC Berkeley, creating an eclectic vibe many enjoy.
Additional favorites include The Ramen Shop, founded by three Chez Panisse alumni; À Côté, a small plates restaurant known for its delicious Mediterranean fare; and Millennium, which showcases creative vegan cuisine.
Schools
Public schools in Rockridge check the boxes most parents look for. Chabot Elementary School meets all criteria when it comes to equity, test scores, and academic progress. Claremont Middle School, located in the heart of Rockridge, consistently receives great reviews from both parents and students as well. However, for elementary, middle, and high school, families have a fair amount of choice when it comes to which school in the Oakland Unified School District to enroll their child in.
The Bottom Line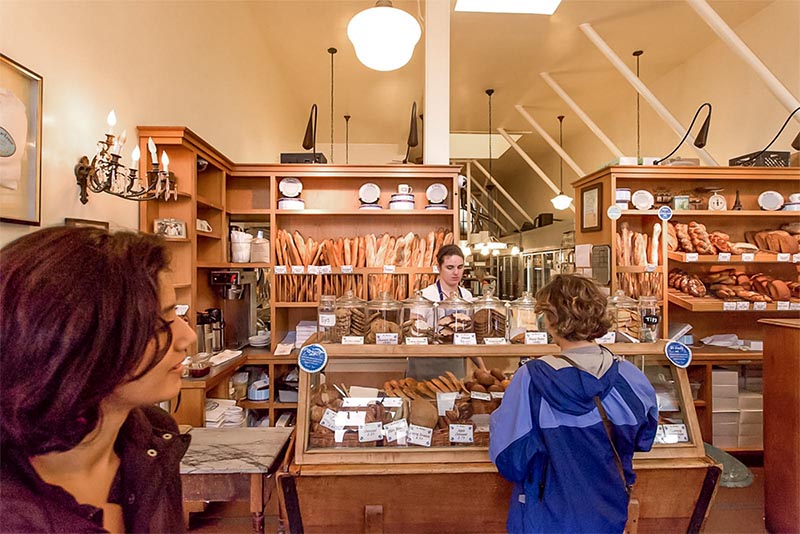 Rockridge brings out the best of both Oakland and Berkeley to provide residents with a small-town feel in the middle of two highly populated cities. Residents appreciate the restaurants, bars, and opportunities for recreation. Additionally, when compared to similar neighborhoods in the Bay Area, the transportation access that Rockridge provides is exceptional.
With a Walk Score of 86, all of the essentials nearby, and plenty of recreation opportunities in the area, residents love the Rockridge neighborhood for its convenience, family-friendly vibe, and plenty of shopping opportunities.