Bay Area Real Estate
What It's Like Living in West Oakland
Across the bay from downtown San Francisco sits the neighborhood of West Oakland. Located along the waterfront of the Port of Oakland, West Oakland is home to impressive views of the city skyline and direct access to transportation.
Much of the development and new construction that's transformed other parts of Oakland has been absent in West Oakland, but that's slowly changing. Oakland's Planning Commission is considering a new development project that would bring more than 1,000 apartments to the neighborhood, along with the potential for new retail space, offices, and parks.
As Bay Area residents move outside of San Francisco in search of more affordable housing, West Oakland isn't being overlooked. The developing neighborhood has plenty of potential, with proximity to some of Oakland's most popular streets and a quick commute on the Bay Area Rapid Transit (BART) into downtown San Francisco.
West Oakland Real Estate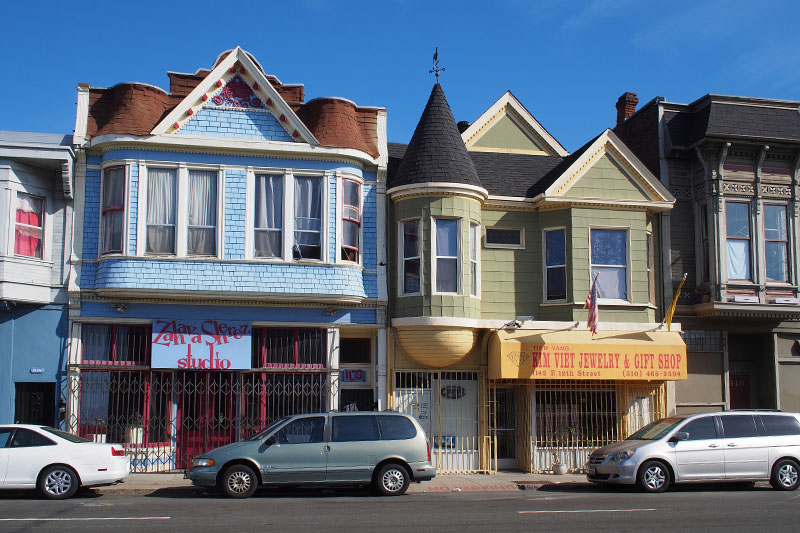 West Oakland sits in the northwestern corner of Oakland along the waterfront, offering one of the best views of downtown San Francisco and the San Francisco Bay that you can get in the East Bay.
Because of its location next to the Port of Oakland and its proximity to a handful of major freeways, the neighborhood is a mix of commercial and residential properties. Residential streets are home to both single-family and multi-family homes, ranging from older Victorians to renovated row homes.
While a handful of older homes in West Oakland require renovation, Neighborhoods.com lists the current median sale prices in the low $600s, which is below average compared to the rest of the city.
Where to Eat and Drink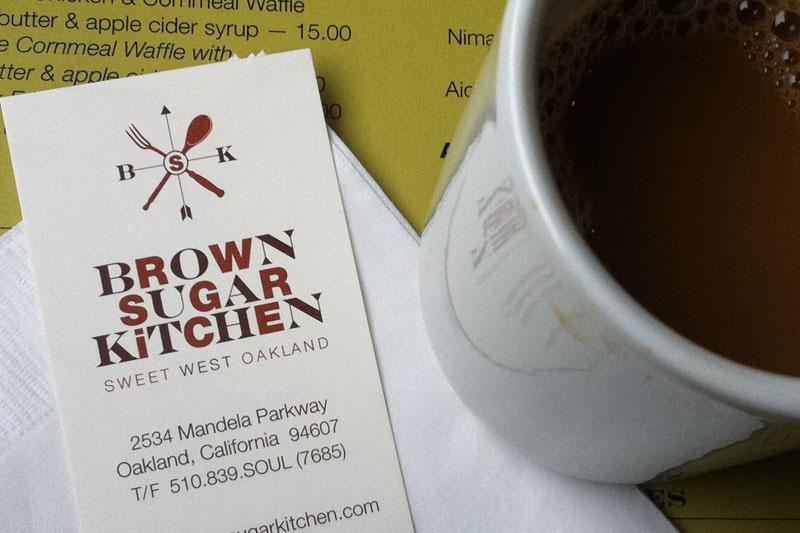 Unlike some of Oakland's trendiest neighborhoods, West Oakland doesn't have a large culinary scene yet. As the neighborhood sees new investment and redevelopment, this may change.
The neighborhood is currently home to Brown Sugar Kitchen, a frequented West Oakland spot to eat, known for its fried chicken, waffles, and beignets. West Oakland also offers a handful of other local eateries, like Spinning Dough for thin-crust pizza and 10th & Wood, an eclectic sandwich shop.
The neighborhood hosts a handful of local bars and breweries. Old Kan Beer & Co., located in the south section of West Oakland along Oakland Inner Harbor, offers a community-style brewery housed in an industrial space with a dog-friendly outdoor patio. 7th West, a short walk from the neighborhood BART station, serves as an event venue complete with a bar, a restaurant serving Filipino cuisine, a large outdoor area and arcade games.
Neighboring Downtown Oakland offers additional eateries and nightlife just northwest of West Oakland. Popular bars and restaurants line both Telegraph Avenue and Broadway, and the Old Oakland Farmers' Market is a go-to for year-round seasonal produce and farm-fresh food.
Things to Do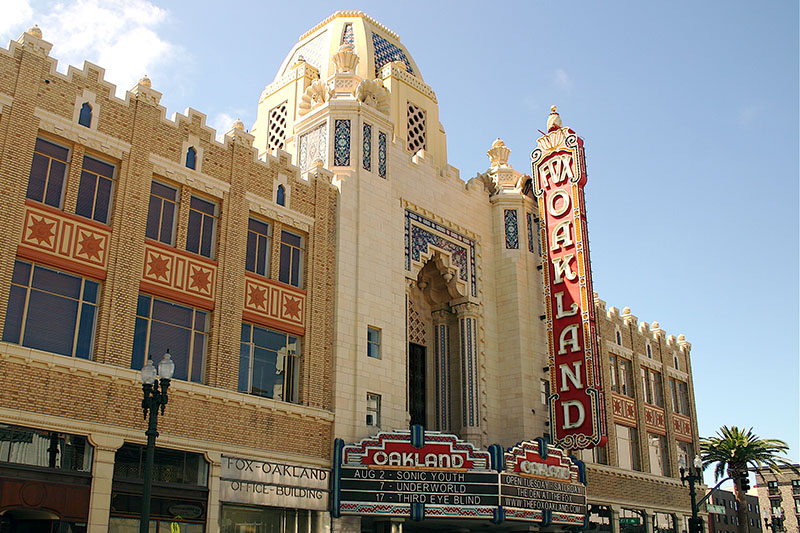 Recreational sports fields and community greenspaces can be found in West Oakland—including De Fremery Park and Lowell Park. With a location near the Port of Oakland, residents of the neighborhood have access to nearby waterfront paths for walking, jogging, and biking with a backdrop of the San Francisco Bay and the city's skyline.
Outside of West Oakland's borders, surrounding Oakland neighborhoods like Temescal, Uptown, and Grand Lake offer some of the trendiest dining options, bars and outdoor spots in the city. Temescal is home to some of Oakland's popular restaurants, like Bakesale Betty and Julie's, and Uptown's historic Fox Theater has been a decades-long staple in Oakland for live music.
Just east of Downtown Oakland and a short drive from West Oakland is Lake Merritt, situated in Grand Lake and surrounded by parkland and grass areas. The city invested millions to clean up the lake—which was once swampy and trash-ridden—and it's become somewhat of a centerpiece in Oakland, attracting picnickers, joggers, and Oaklanders who can be seen taking advantage of the grassy shores or exercising along the 3.4-mile shoreline.
Getting Around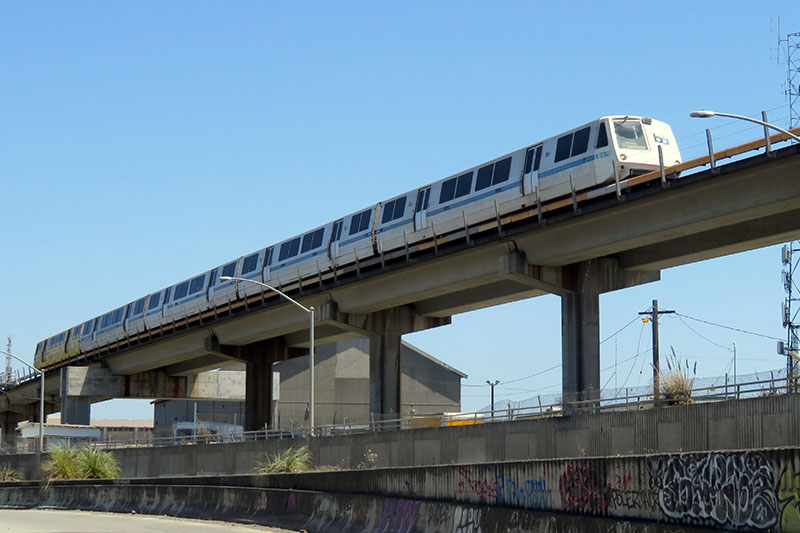 One of West Oakland's major selling points is its access to public transportation. Situated on the edge of the city, West Oakland residents have easy access to BART, the Bay Bridge and several major freeways that surround the neighborhood's borders, making it one of Oakland's best neighborhoods for commuting.
The neighborhood's BART station is serviced by the Green, Yellow, Red, and Blue lines, taking residents to downtown San Francisco's Embarcadero stop or toward Berkeley, Richmond, or San Leandro. Because West Oakland's BART station is the first stop in Oakland when heading across the bay from San Francisco, residents can take any east-bound BART line from the Embarcadero for a quick ride home.
While the BART line offers convenient public transportation, residents in West Oakland who drive can also get around easily. The neighborhood is surrounded by interstates 880, 980, 580, and 80, offering quick access to the surrounding East Bay, and the entrance to the Bay Bridge is a short drive just outside the neighborhood's borders for commuting into San Francisco.