Miami Local Life
What It's Like Living in Wynwood, Miami
If you've ever heard of Miami's Wynwood neighborhood, then you've probably heard about the Wynwood Walls or Wynwood Art Walk. Both have become synonymous with this neighborhood, located north of Downtown and near Midtown.
And there's no question that the area deserves its artsy reputation. Historically, the emerging art scene helped transform this once-gritty enclave into a true destination. Today, the neighborhood has even more to offer. Being in a city with roads designed more for cars than pedestrians and shopping centers filled with the same national chains you'd find anywhere in America, Wynwood offers a refreshing alternative.
The neighborhood owes its charm, at least in part, to the efforts of local groups, such as the Wynwood Business Improvement District. On a recent tour, Wynwood BID marketing coordinator Chris Hoffman described the ongoing efforts to improve the streetscape, along with programs to keep the area safe.
The BID is also behind regulations that require developers to adhere to strict design requirements—like including public art in new construction—that have largely dissuaded corporate America from venturing here.
It's these types of activities—which residents may not even be aware of—that are at the heart of the neighborhood's transformation from one where people feared to walk at night to one where foot traffic is the norm. On an average Friday or Saturday evening, the streets are alive with pedestrians visiting galleries, shopping, eating, and drinking.
For those looking to extend their stay beyond a visit and live in this neighborhood, this is what it is like to live in Wynwood.
Wynwood Real Estate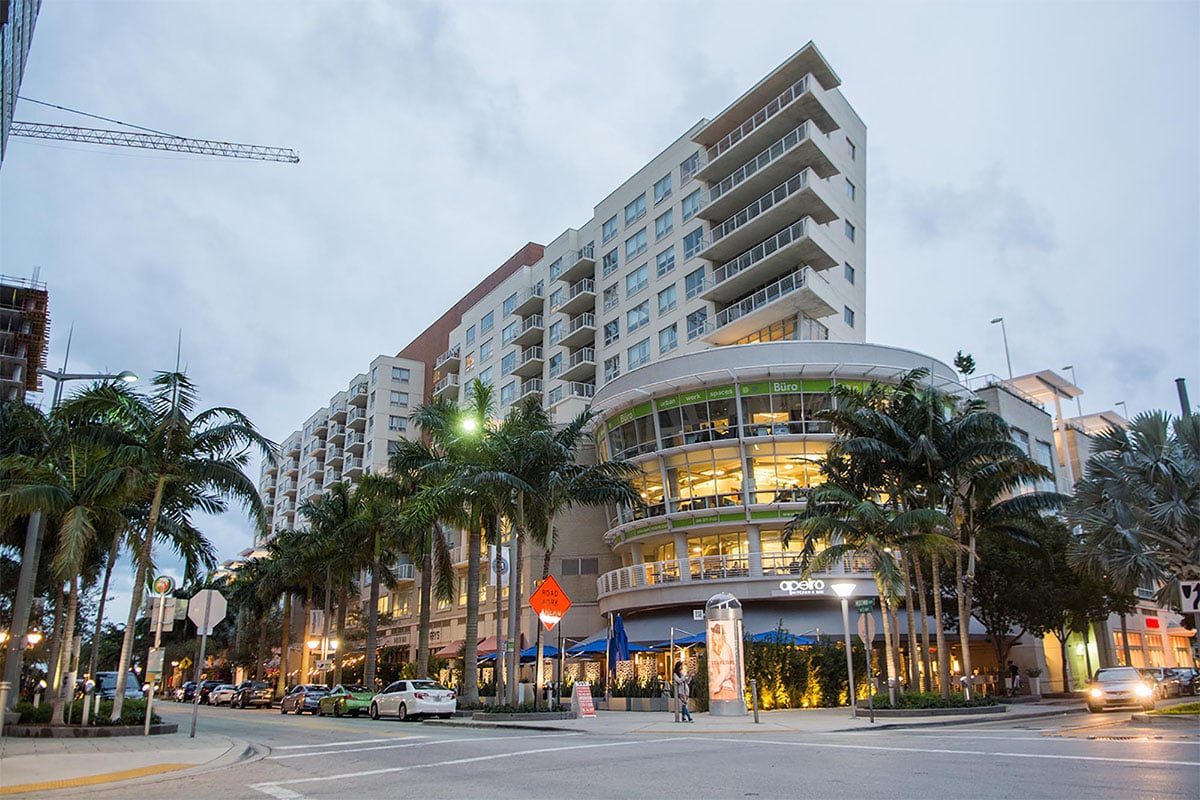 The construction of Wynwood 25, a mixed-use apartment property on 25th Street with a distinctive mural, is a monument to the neighborhood's ongoing efforts to draw residents who want to live, work, and play in the same area. But if you're seriously considering buying a home here, you'll most likely have to look further north and closer to Midtown.
Buyers can find a range of condos in both high- and mid-rise structures, but those looking for single-family homes might be hard pressed to find a home here, although it's not impossible. With a median sale price of about $350,000, it's definitely not the cheapest neighborhood in the city, although it's not the most expensive either.
The Local Art Scene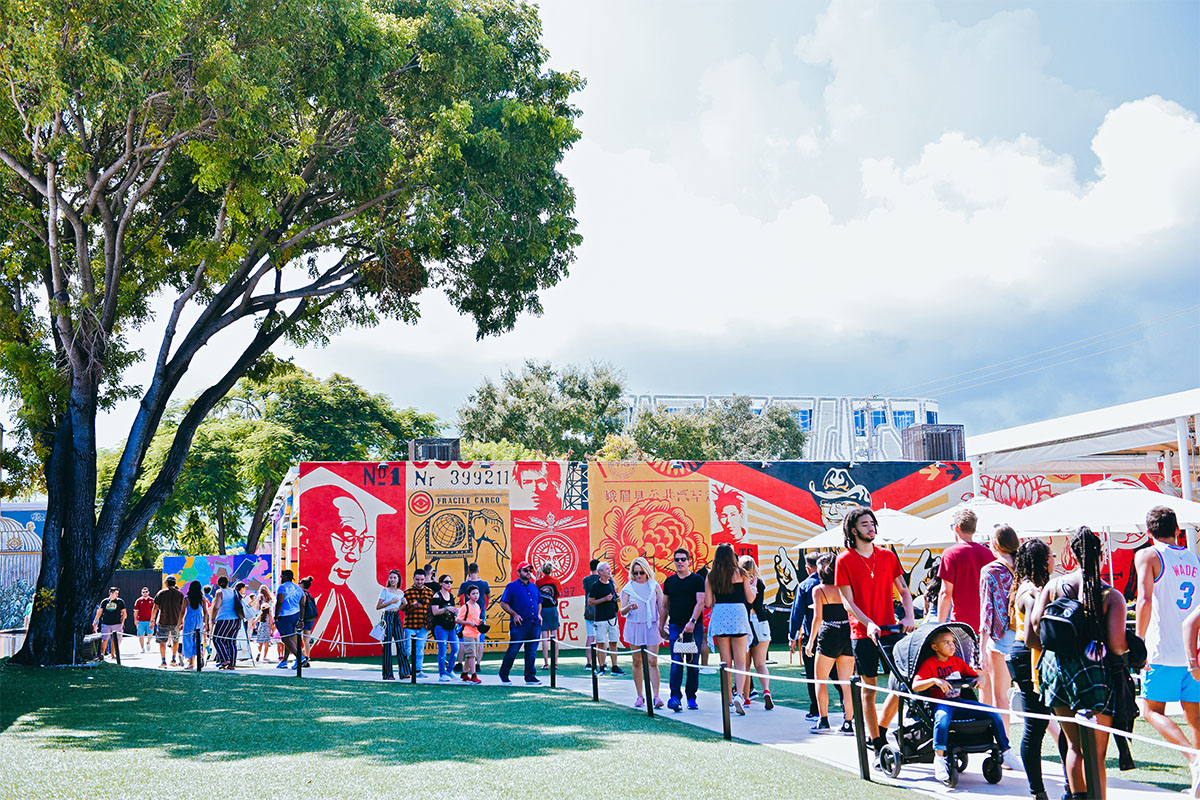 You can stroll down any of Wynwood's streets and you'll find a building with a mural, an art gallery, or even a working artist. There's no denying the presence of art, but it's more than just artists who frequent this neighborhood. The monthly art walks are also block parties that feature food trucks, live music, children's activities such as face painting, and, of course, art. During Art Basel, Wynwood hosts events that many say rival those in South Beach.
Where to Shop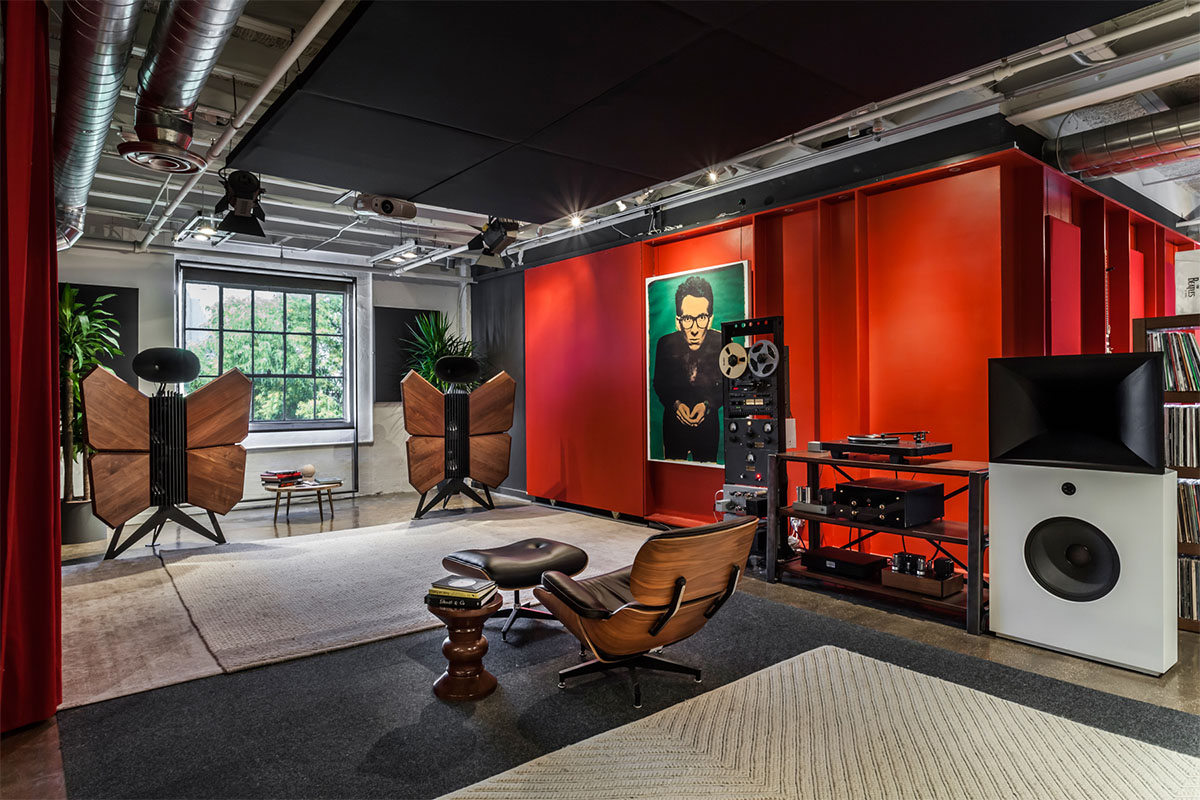 Maybe you're looking for a kitschy wall hanging that everybody who visits your home points to and asks, "Where did you find that?" or the kind of necklace that earns you compliments no matter what you're wearing. As much as we all love our old shopping standbys, sometimes you crave something different, and Wynwood is filled with distinctive shopping experiences.
Among offerings are boutiques such as Frangipani which sells handmade artisanal accessories, and Glottman, which sells furniture, gifts, and accessories.
If you're looking for a reimagined retail experience, pay a visit to Soundlux Audio. Upon entering this warehouse-like setting, you'll notice the stacks of LPs almost immediately and feel like you've just stepped into somebody's home. The store is set up as a series of "living rooms" for customers to test out the audio products in as if it were their own home.
The store sells Hi-Fi audio equipment, but owner Eric Gould doesn't just want to sell you equipment—he wants to transform the way you listen to music.
Where to Drink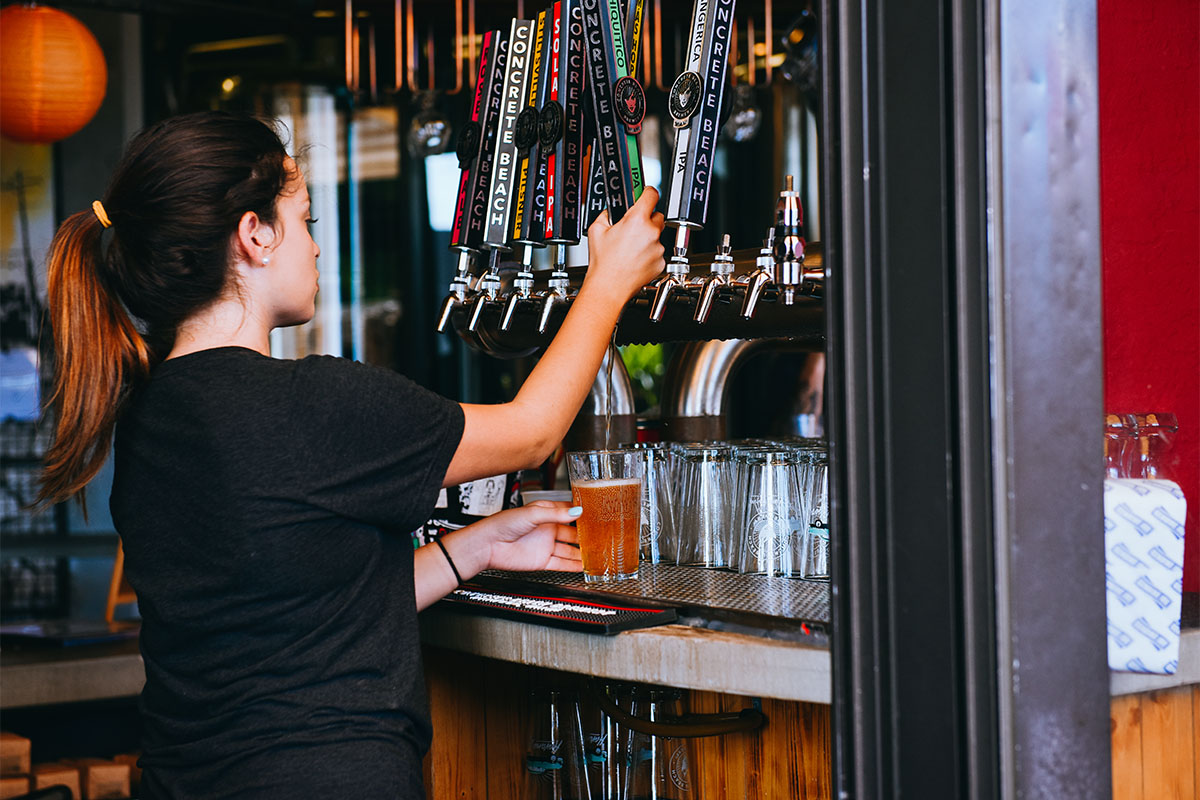 Many neighborhood transformation stories start with the opening of a craft brewery. In Wynwood, it's the story of J Wakefield Brewing, which opened its doors in 2015 when the area wasn't quite the draw it is today. In the early days, a new craft beer release drew a line of would-be tasters around the block.
Today, the area has several breweries, such as Concrete Beach Brewery and Wynwood Brewing Company. Those seeking alternatives to craft beer have many choices, such as Gramps, a laid-back establishment that features a range of drinks, along with live music and trivia night, among other activities.
Where to Eat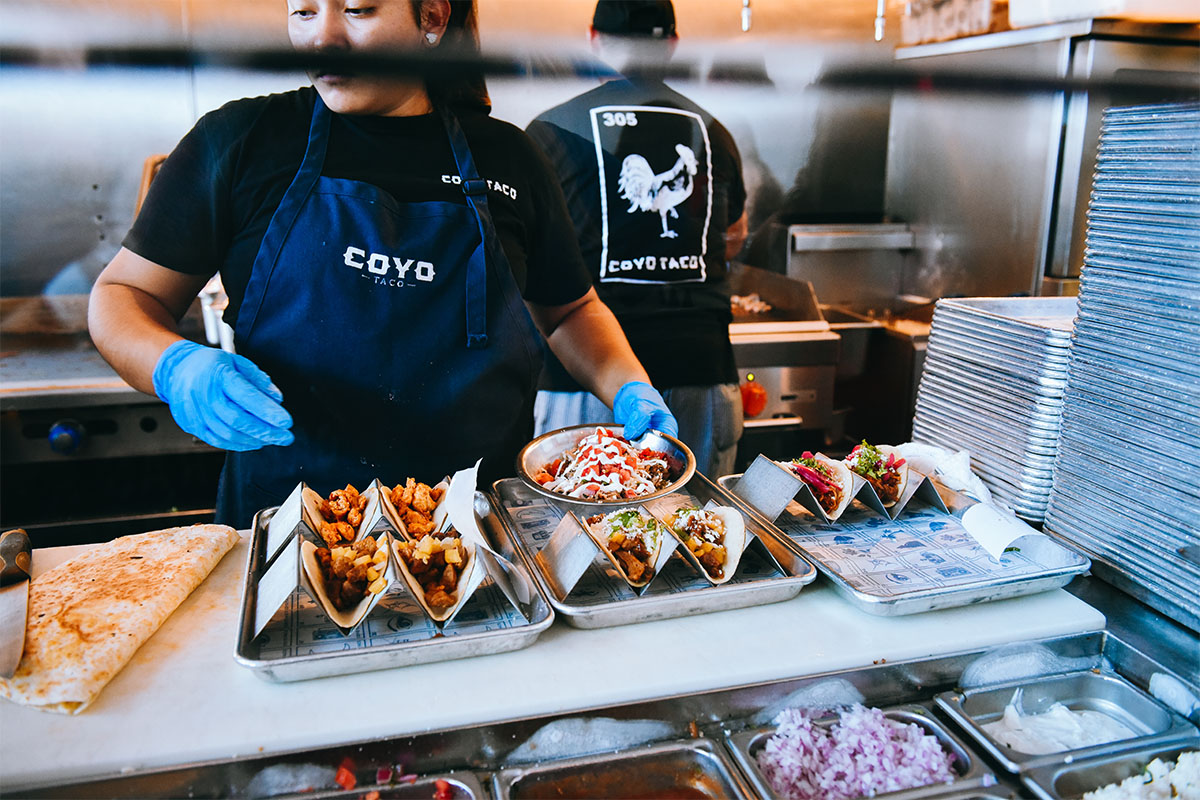 Maybe you're in the mood for Chinese? Or Japanese? Thai? All of the above? At 1-800 Lucky, you can have all of that and more. The neighborhood's food hall (hey, every good neighborhood needs one, right?) has eight restaurants and a relaxed, social vibe.
If a food hall isn't your scene, you have many other choices such as Coyo Taco, KYU, and Beaker & Gray. The choices are so diverse and appealing that the neighborhood is quickly developing a reputation as a Miami food mecca.