What It's Like to Live in Woodland Hills, Los Angeles
What It's Like to Live in Woodland Hills, Los Angeles
Located next to the Santa Monica Mountains is the affluent and unassuming neighborhood of Woodland Hills. Though physically located within the San Fernando Valley region, it's actually part of Los Angeles County.
The scenic Woodland Hills area is tucked between other recreation-friendly neighborhoods within the Valley, including Calabasas, Tarzana, and Topanga. It's also only a short distance away from the county's best beaches, particularly in Malibu.
Lush and beautiful with plenty of greenspace and outdoor recreation, Woodland Hills is an ideal place for homebuyers in search of a neighborhood that offers an abundance of activities, attractions, shops, and restaurants. Here are some reasons why Woodland Hills might be your next dream neighborhood.
Family-Friendly Amenities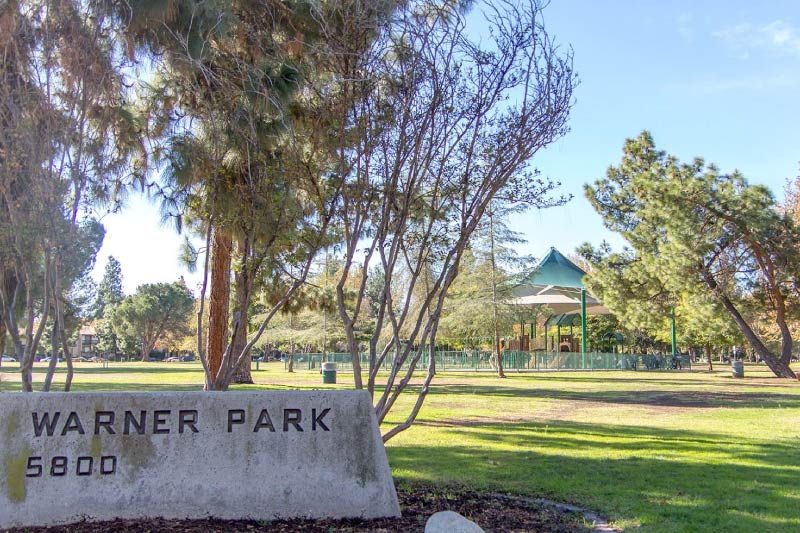 Woodland Hills is tranquil with tree-lined residential streets and plenty of greenspace, ideal for families interested in suburban living. For kid-friendly fun, simply head to De Soto Avenue and enjoy a variety of attractions from GlowZone and trampoline arenas to mini-golfing and laser tag.
Residents with children also enjoy going to the Woodland Hills' free Concerts on the Green at Warner Park, held every Sunday evening from June through August. The park itself features a children's playground, a bandshell, and various picnic areas. All in all, there's never a shortage of fun family-oriented activities in the neighborhood.
According to GreatSchools, there's a total of 46 schools in Woodland Hills, most of which are preschools, elementary schools, and private schools—and many of them have high ratings from area parents.
Ventura Boulevard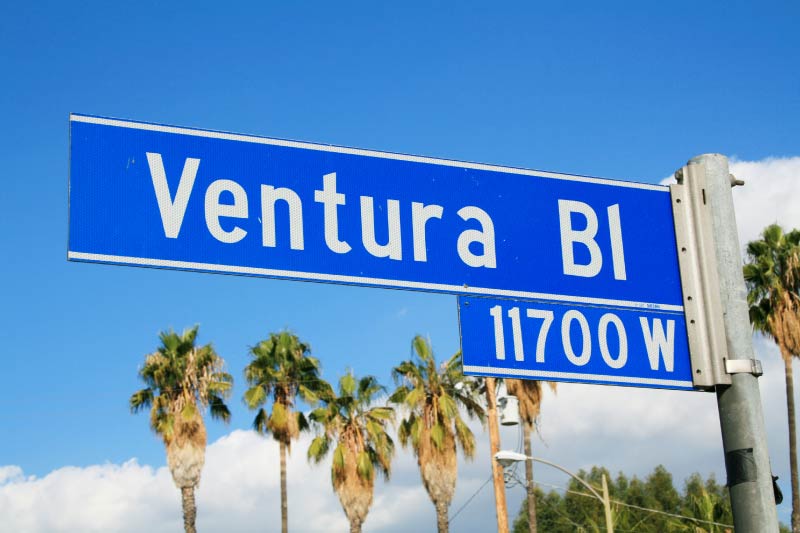 For many Woodland Hills residents, Ventura Boulevard is considered the main artery of the community. Historically part of San Fernando Valley's El Camino Real, Ventura Boulevard has formed its own distinct identity in recent years, making quite a name for itself. This popular main street is well known in the Valley because it cuts through the middle of the region, from Studio City to Woodland Hills, totaling 13 miles in length.
For many locals and tourists alike, Ventura Boulevard is where to go when on the prowl for quality restaurants, boutiques, luxury housing, and small businesses. Pedestrian-friendly and convenient, many residents can also get their daily errands accomplished on Ventura.
Recreation and Beach Amenities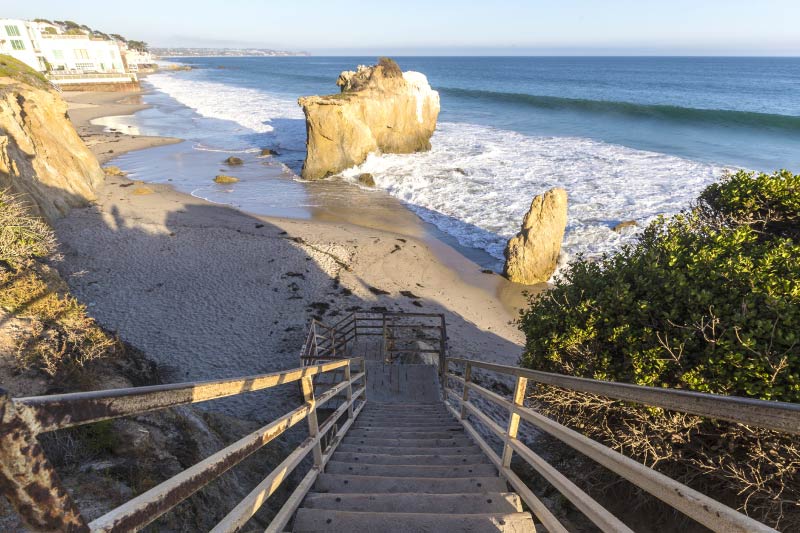 Since this scenic neighborhood is located between both the mountains and the beaches of Malibu, locals in Woodland Hills have many recreation and beach amenities to choose from.
Daytime getaways to the beach are very possible for the Woodland Hill local since the neighborhood is much closer than other Los Angeles neighborhoods. Some of the area's most frequented beaches include Point Dume State Beach, El Matador State Beach, Paradise Cove Beach, and Broad Beach.
Outdoor enthusiasts love being near the neighborhood's recreational spaces as well, from Upper Las Virgenes Canyon Open Space Reserve to Topanga Overlook, there are plenty of scenic views and vistas, hiking trails, picnic areas, and other activities available.
Woodland Hills Real Estate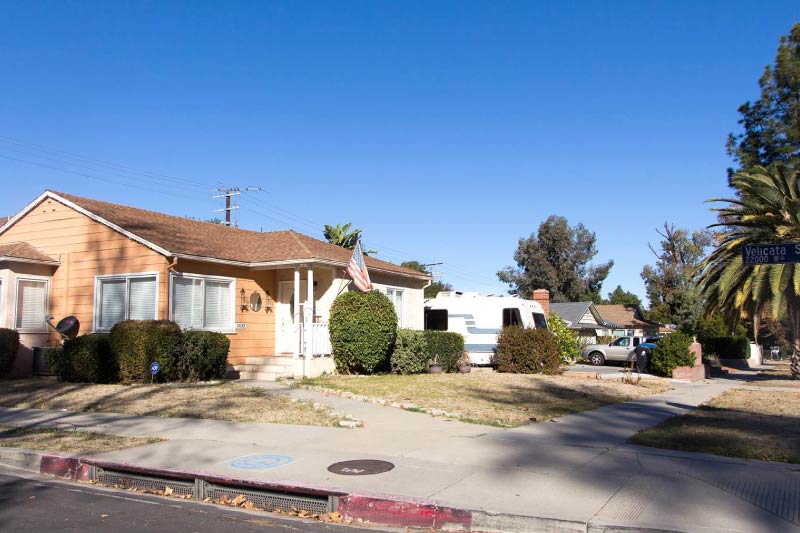 Woodland Hills residents include modest homebuyers and celebrities alike, both of whom are looking to settle down in the tranquil community. The real estate inventory reflects this mix, with both flashy estates and more humble abodes available.
Homes located north of the Ventura Freeway tend to be new-construction condos and properties with higher price tags. However, homebuyers can still find a variety of single-family homes with garages situated south of the freeway. Overall, homes in this neighborhood come in a variety of styles, prices, and sizes, but the median sale price of a home in Woodland Hills is in the high $700s, according to neighborhoods.com data.
What It's Like to Live Here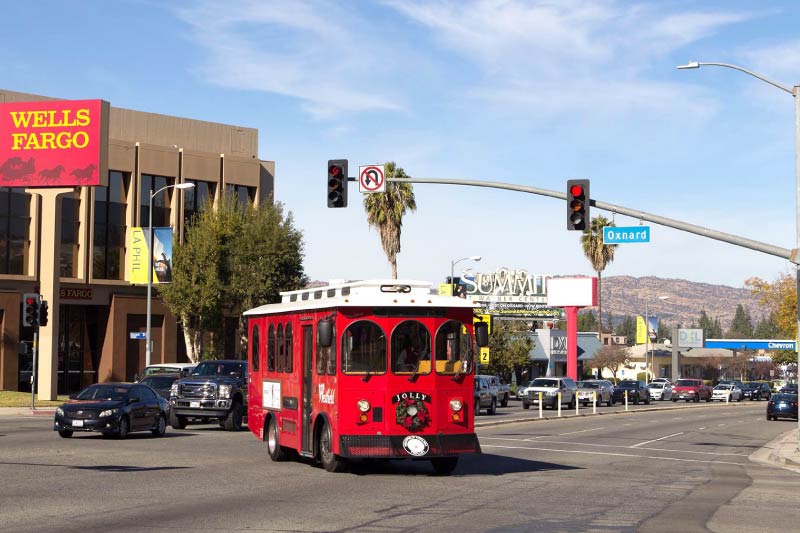 Many residents enjoy Woodland Hills' tranquil, quiet, and suburban vibe, so there isn't much of a nightlife for residents unless they travel to neighboring Valley communities. Since the neighborhood is located near the popular Ventura Freeway, many residents express concern about traffic congestion, especially now that the community is turning into the next shopping mecca of the Valley.
With the addition of Westfield Topanga and The Village shopping center in the adjacent Canoga Park, locals from all over the Valley have been flocking to Woodland Hills. However, for many residents, the best part about living in Woodland Hills is its multitude of attractions, restaurants, and family-friendly entertainment.