Los Angeles Real Estate
6 Los Angeles Neighborhoods Where You Can Walk to Work
Los Angeles is a big city that's filled with both quiet suburbs and bustling metropolitans. Loyalties to certain neighborhoods, especially if you work or do business there, tend to run deep. However, when it comes to the most work-friendly neighborhoods in the city, you'll find that many areas are not created equal. After looking through several popular districts in LA, according to its concentration of working professionals, proximity to quality restaurants and happy hours, and overall city atmosphere, we came up with a list of the city's most work-friendly neighborhoods.
Culver City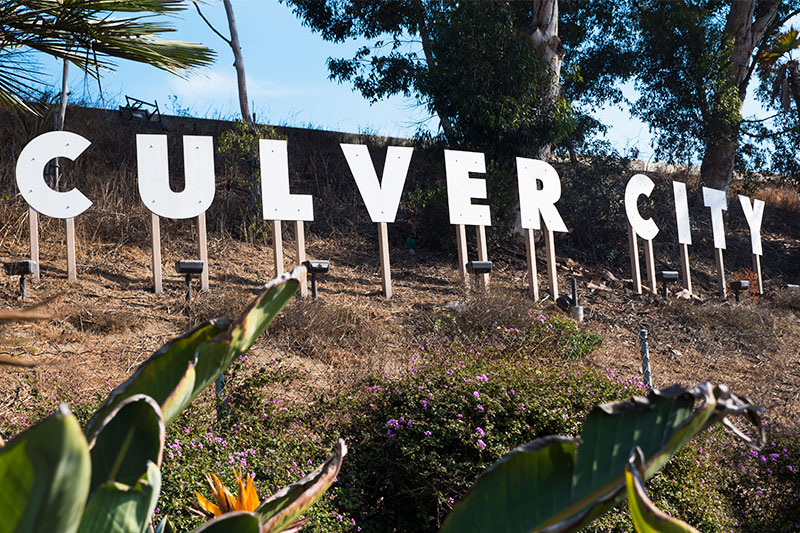 Home to Sony Entertainment, Amazon Video, and a growing number of media production companies, Culver City is packed with young entertainment professionals. People enjoy working in this neighborhood because it's close to Downtown Culver, which features both casual and upscale eateries, cafes, grocery stores, and bars. Most of these establishments gladly cater to large groups, which is perfect for co-workers looking to have a company lunch outing or happy hour. Popular spots include Culver Hotel, The Wallace, and Meet in Paris.
Santa Monica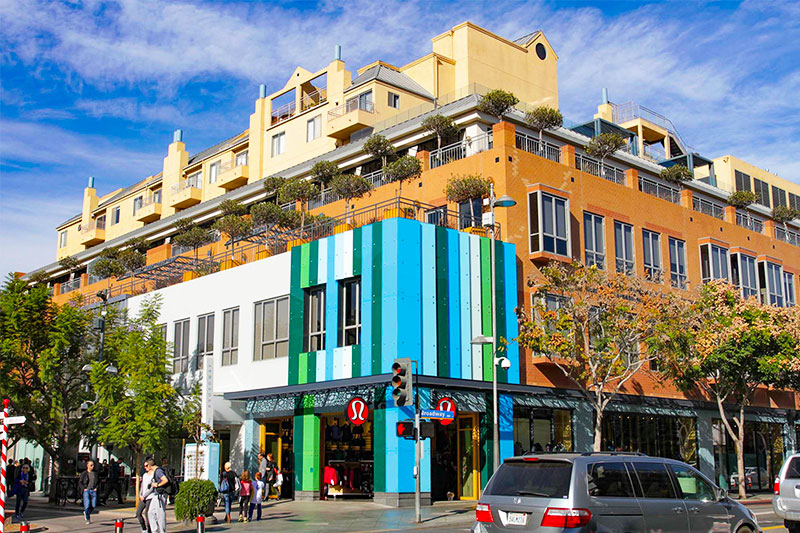 Not only is Santa Monica eco-friendly, clean, and extremely walkable, it's also the center of a lot of start-up action. There are literally hundreds of tech start-ups in the city, which have largely contributed to the city's growing prosperity. Santa Monica was recently voted the most expensive zip code in all of Southern California, so it's no surprise that the people who work here can enjoy fancy perks, such as visiting Santa Monica Pier, shopping at 3rd Street Promenade, and dining at award-winning restaurants. Popular establishments include Philz Coffee, The Misfit, and Urth Caffe.
West Hollywood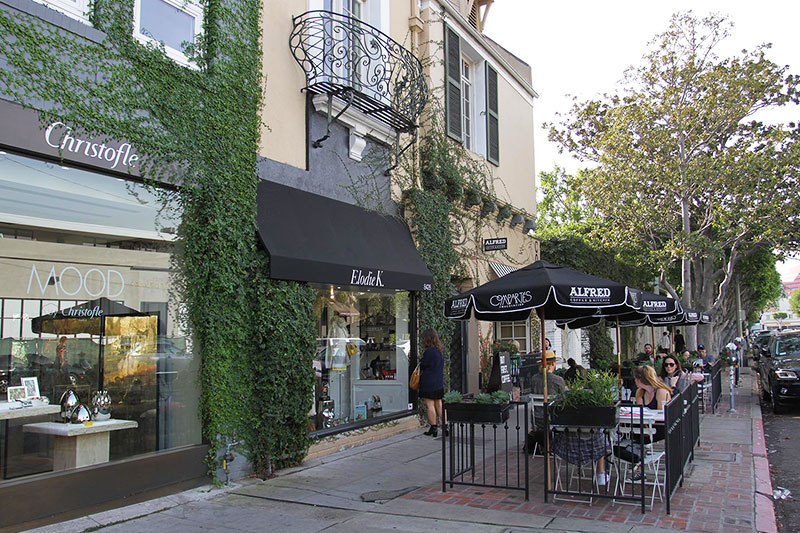 West Hollywood is a festive neighborhood filled with artistic and creative professionals. According to Glassdoor, there are over 300 companies in the area. For those who work in WeHo, head towards Santa Monica Boulevard and you'll find a street filled with a variety of eats ranging from casual burger and pizza joints to upscale sushi and salad bars. Fiesta Cantina is a prime hotspot for those who want to enjoy an affordable and laid-back happy hour. The campus at the Pacific Design Center is also filled with fountains and appealing architecture, perfect for those looking to sit back and enjoy a lunchtime picnic at a scenic venue.
Downtown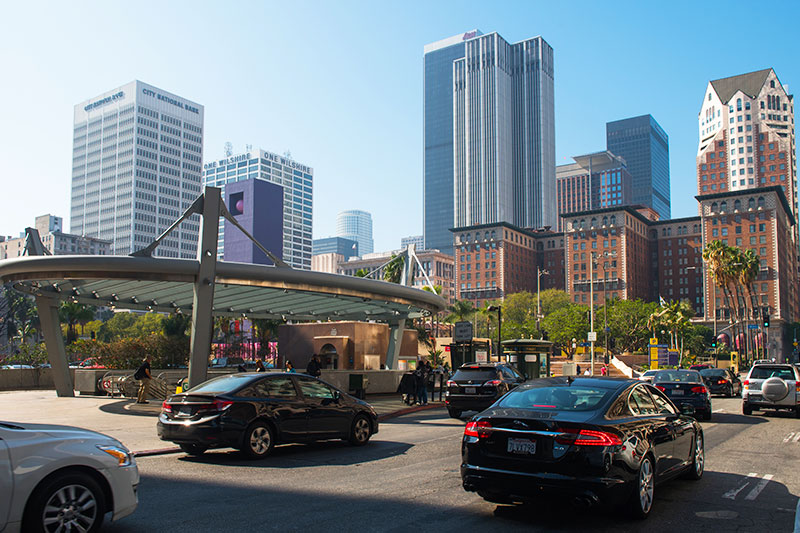 Working in Downtown isn't for everyone, but since it's conveniently located near central Metro stations such as Union Station and Pershing Square, it's great for individuals who prefer to go car-free. No matter where you work in Downtown, whether it's Little Tokyo, the Arts District, Chinatown, or the Financial District, you're sure to find trendy food outlets and bars nearby. The city is filled with professionals working in business and finance industries, so don't be surprised to see sharply-dressed corporate workers roaming around during lunch and happy hours. Some of DTLA's most frequented places include Figat7th, eateries nearby Grand Park, and Grand Central Market.
Venice
Although Venice hasn't been at the top of many work-friendly lists in previous years, the rise of Silicon Beach (LA's Silicon Valley) has officially put this beachside neighborhood on the map. Similar to Santa Monica, the area has seen its share of tech companies grow tremendously, bringing in a new wave of professionals to the eclectic and laid-back, surfer community. Professionals working in Venice enjoy breathtaking views of the beach, endless excitement from the boardwalk, and quality eateries and shops along Abbot Kinney Boulevard and Main Street. For a quick lunch, check out Rose Café, an eatery that's iconic to the neighborhood. Recommended spots for happy hour include Neighbor, South End, and The Anchor.
Pasadena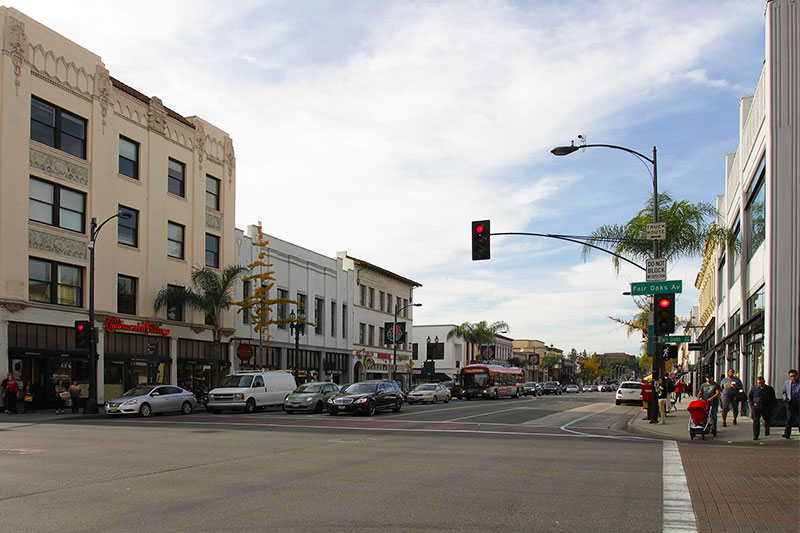 Filled with young families, students, and established professionals, Pasadena is a great place for those who want to work away from the craziness of LA. The quiet suburb has plenty to offer, especially when it comes to its nightlife, restaurants, shopping centers, sporting events, and education. What's great about working in Pasadena is its proximity to mountains, green spaces, and some of the oldest trees in Los Angeles. This suburb is also very pedestrian-friendly, so many people choose to ride a bike or take the train (the major train station is Metro's Gold Line) for their commute. There are many shops near Colorado Boulevard and Raymond Avenue that are great for a casual lunch or quick drinks after work, such as Slater's 50/50, Dog Haus Biergarten, and White Horse Lounge.