Bay Area Real Estate Development
What The Unveiling of the Transbay Transit Center Means for San Francisco
The Transbay Transit Center in San Francisco has finally opened to the public, and it's been a long time coming. According to Curbed SF, it took two decades of planning, a decade of construction, and millions of dollars for this project to finally open its doors. The 1.2-million-square-foot center occupies three blocks in San Francisco's East Cut neighborhood–the latest addition to the city's large collection of neighborhoods. It has six levels, four that are above ground and two that are below.
A Terminal for Commuters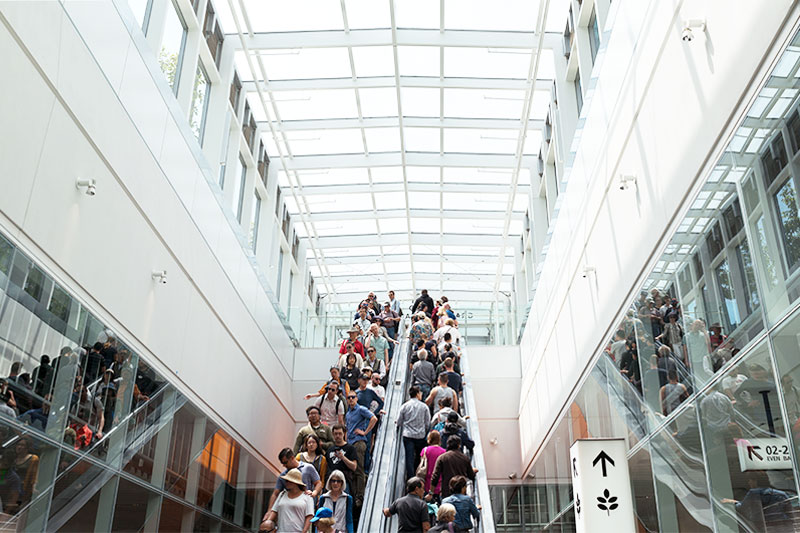 The Transbay Transit Center serves as a transit destination for those visiting or working in San Francisco. The building is bordered by the high-rises Park Tower and 181 Fremont, meaning tech companies like Slack and iShares are a mere stone's throw away. Commuters from all over the Bay Area will likely pass through this terminal when entering the city.
The ground level and second floor of the center will host Muni bus lines and regional bus services. The below-ground concourse level and train platform are not completed yet, but they will house retail and the eventual Caltrain service (coming in 2028). Many residents are also hoping the California High-Speed Rail, if it gets built, will pass through this terminal as well.
In and outside the Transit Center, there are 34 available storefronts, only five of which have signed leases so far. You can probably expect cafes, eateries, a gym, and more.
A Nurturing Haven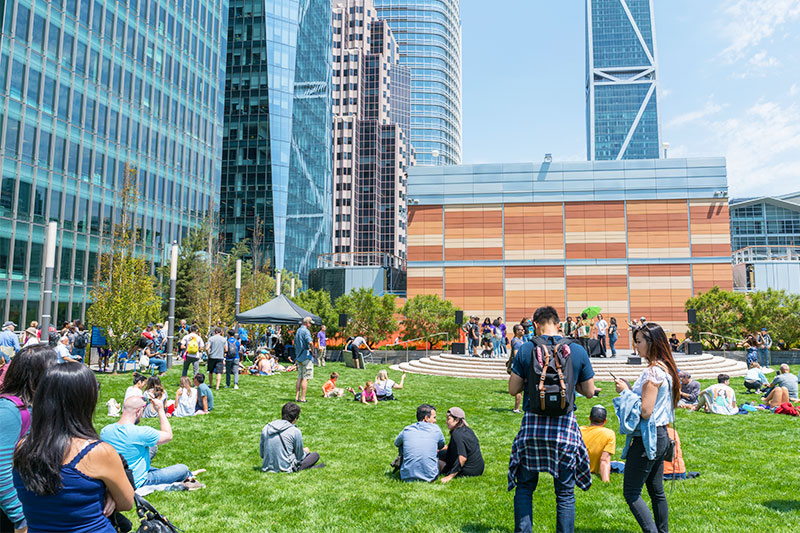 One way to describe the new Transbay Transit Center might be a more modern and nurturing Penn Station (one of New York's most visited transit terminals). For starters, there's a 5.4-acre rooftop park that's a perfect spot for taking a break during a busy work day. There's lots of grass on which to walk around or have a picnic, and the park even has a .55-mile path for jogging or walking.
"It's meant to be used and used often," Dennis Turchon, Senior Construction Manager for the Transbay Joint Powers Authority, told Curbed SF. "It's not just for show. This is a public park. This is a message I want to make very clear."
There are also numerous benches scattered around the terminal where stressed-out commuters can rest and take a breather. Thanks to numerous skylights, the center also makes use of a lot of natural light, giving the interior a peaceful, even serene, ambience.
An Exhibit Celebrating Bay Area Nature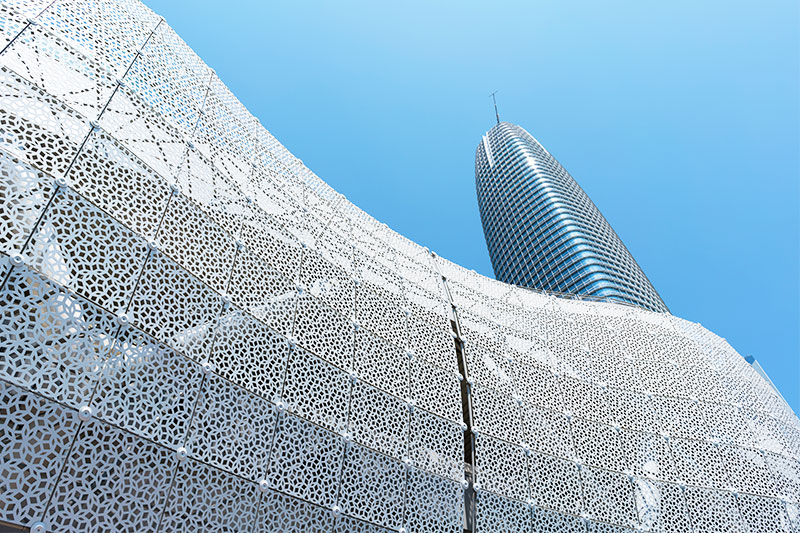 The Transbay Transit Center doesn't look like any old subway platform or train terminal. From the terrazzo floors inside to the perforated aluminum panels decorating the exterior, the building looks more like an art museum than a bus station. Looking around the center, it may come as no surprise that multiple celebrated artists have left their mark on the design. Secret Garden by Julie Chang–with its depictions of California poppies, hummingbirds, and butterflies–decorates the floors of the Grand Hall. In the Grand Hall, Jenny Holzer's White Light sits front and center, with text such as "Abuse of power comes as no surprise" and "Protect me from what I want." These messages were all found in historical archives that authors once wrote about the Bay Area region.