National Local Life
Where to Find the Best Breweries in Indianapolis
The craft beer landscape in the Midwest has exploded in recent years, and that's definitely true for the Circle City. While Indianapolis isn't quite "Beer City USA" like its Grand Rapids, Michigan neighbor, it has put the big-name domestics in the backseat to make room for emerging players in the craft beer scene.
Attend any event at Lucus Oil Stadium, The Vogue, or Hi-Fi Indy, and you'll see how local beer is embedded within the fabric of the city's nightlife, most of which is produced just a few miles away. The next time you venture out for a brew, check out these neighborhoods to find the best breweries in Indianapolis.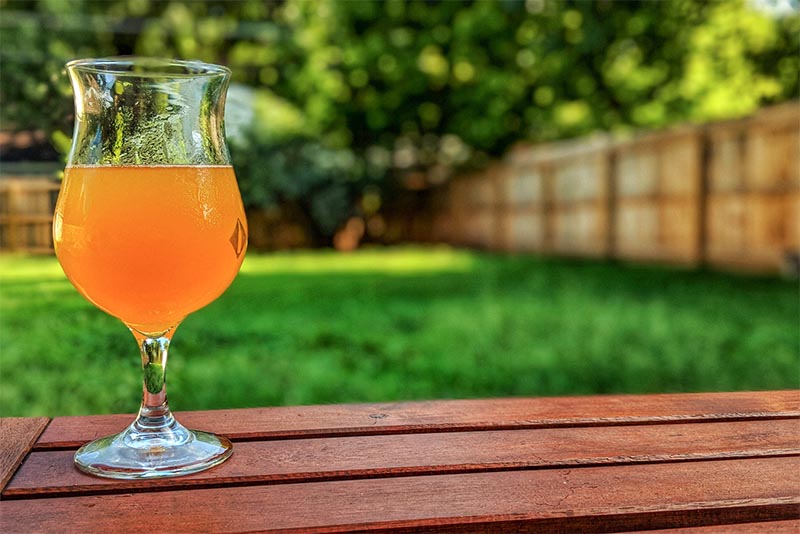 Located less than a mile away from Monument Circle, Lockerbie Square was downtown Indianapolis' first historic district to be added to the National Register of Historic Places. Here, you'll find beautiful homes that share the characteristic likes of Federal-, Italianate-, and Queen Anne-style architecture, including the residence of revered author James Whitcomb Riley. Residents of this charming neighborhood––which now features attached and single family-homes––enjoy the walkable tree-lined streets that are in close proximity to many eateries, bars, and attractions.
While many come to St. Joseph Brewery & Public House for the craft drinks and fare, they're also meant with a godly atmosphere thanks to the building's history. The gothic structure was built in the late 1800s and would become St. Joseph's Congregation, only the fourth Catholic parish of Indianapolis at that time. Now a microbrewery and restaurant, St. Joseph's Brewery & Public House is home to a dog-friendly patio and beer garden, as well as a neighboring event space that is available for rent.
The Cole Noble neighborhood is filled with history and pays tribute to two family names: Noah Noble, the fifth governor of the state of Indiana who once owned nine parcels of land for his home farm; and Joseph Cole, who constructed an auto manufacturing plant what would be known as the Cole Motor Car Company. Today, this neighborhood is home to a mix of condominiums, apartments and small businesses, where staples like Easley Winery and Maxine's Chicken & Waffles are located.
As one of the first full-scale production breweries in Indianapolis and now the second-largest beer brewer in Indiana, Sun King is favored among locals and residents across the state. The original taproom is now an all-ages campus that spreads across three buildings where it offers its traditional beers as well as specialty and unique drinks that aren't widely distributed. If you plan to sit outside, make sure to let your dog tag along, too, so they can enjoy the pet-friendly patio.
Just east of Cole Noble is the Holy Cross neighborhood, which is home to a close-knit community of residents, businesses, schools, and parks. Between its preserved history and new construction, you'll find a mix of Victorian cottages, duplexes, and single- and multi-family homes. With a reputation of frequent neighbor outings and its prominent placement from downtown, Holy Cross is a great place to experience urban living and cultural amenities.
Residents love this local taproom for its craft beer, dog-friendly space and the resident food truck featuring Old Gold Barbecue. Founded in 2016, Metazoa Brewing Company was built as a place where the community can "drink beer to help animals." In fact, five percent of all company profits are donated to animal charities in Indiana and beyond.
Fountain Square may be one of the first commercial historic districts in Indiana, but today, it's known for its eclectic mix of independent restaurants, live entertainment, performance venues, art galleries, and retail shops. This neighborhood, just southeast of downtown, is also part of the Indianapolis Cultural Trail, which connects parts of downtown Indianapolis through designated walking, running, and bike paths.
Much like the artistic community that comprises the neighborhood this brewery resides in, Fountain Square Brewing Company is a hub for curators and makers. It boasts an industrial-style taproom featuring seasonal and rotating brews and is known for showcasing local artwork, live music, and hosting community gatherings.
Honorable Mention
If you don't want to limit yourself to one location, you don't have to. For a unique experience, check out services like Indy Brew Bus, which offers a tri-location brewery tour, complete with a full-pint greeting at every stop.