Where to Go Hiking Near Chicago
Where to Go Hiking Near Chicago
Chicago is a big enough city that you can take years getting to know its neighborhoods on foot. But, sometimes you may feel the need to swap out urban exploration for hiking out in nature. If you have access to a car, the city is within easy reach of thousands of acres of carefully preserved natural land. Leave the city behind and take a hike in these seven suburbs.
Westchester is directly west of Chicago, essentially a straight shot down Interstate 290. If there's no traffic, you can reach your destination in less than 30 minutes. The village's proximity makes it an ideal home for people looking to commute to the city while enjoying suburban living. You can admire Westchester's English-style homes as you make your way to Bemis Woods.
Bemis Woods sprawls across Westchester and its neighboring suburb, covering a total of 480 acres. The Salt Creek Trail System cuts through Bemis Woods, offering visitors a scenic option for hiking.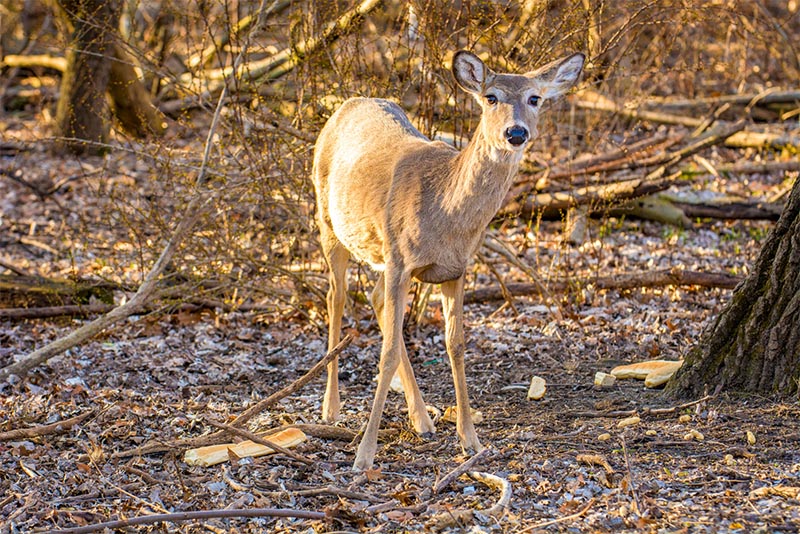 The neighborhood surrounding Chicago's largest airport may seem an unlikely spot to find hiking trails, but Catherine Chevalier Woods is right next to the transportation hub. This Chicago community is largely made up of the airport and a small surrounding residential area, with the forest preserve covering most of its eastern half.
You can walk a piece of the extensive Des Plaines Trail System in this easily accessible forest preserve. Your travel time will depend on where you are coming from in the city, but you do have the option to leave your car behind. Catherine Chevalier Woods is accessible via the CTA Blue Line if you don't mind adding a couple of miles to your hike.
If you drive out of the city, you can reach the northwestern suburb of Bartlett in about 40 minutes without traffic. Bartlett is a quieter town that offers its residents plenty of amenities, like parks and bike paths.
Hawk Hollow is a large piece of DuPage County's extensive forest preserve system. The west branch of the DuPage River runs through the center of the more than 1,000 acres of preserved outdoor space. Walk through different meadows and wooded areas while keeping an eye out for local birds. If you plan to bring your dogs, Hawk Hollow also has a 34-acre off-leash area just for them.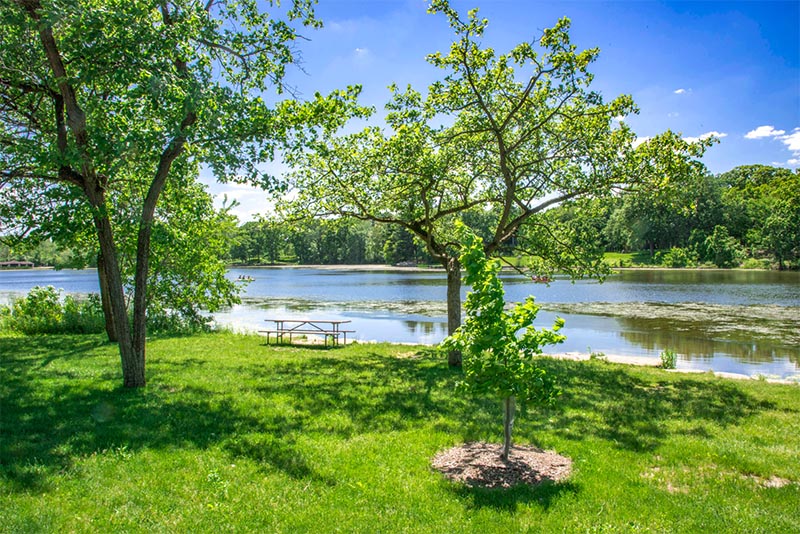 Wheaton, another western suburb, is known as an affluent community with both beautiful homes and parks. A couple different routes out of the city (via I-290 or I-55) will take you to this city in 40 to 50 minutes.
Herrick Lake is another large piece (887 acres) of DuPage County's forest preserve system. The preserved area is home to a diverse collection of flora and fauna that you can glimpse while you walk its seven miles of trails. In addition to hikers, the trails are also a popular destination for horseback riding and cross country skiing.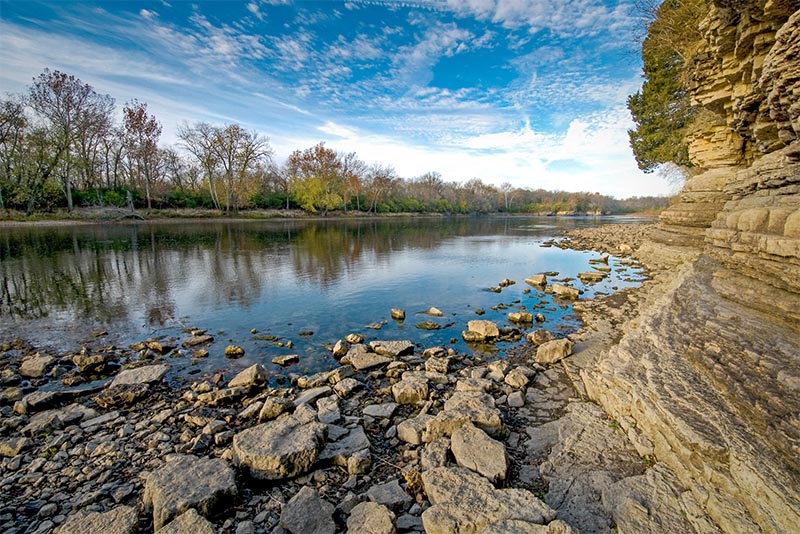 Bourbonnais has changed significantly over the past couple of decades, becoming more developed with shopping centers and newer homes. But, it retains a significant amount of open space for avid hikers. If you're looking for a bit more of a road trip, it will take you roughly an hour to an hour-and-a-half to drive out to the village's Kankakee River State Park.
The state park covers 4,000 acres, running alongside the Kankakee River for about 11 miles. If you want to take in a view, try the three-mile Rock Creek trail, which takes you along canyons and shows off a waterfall. If you're taking your bike out for a spin, Kankakee River State Park has a 10-mile bike trail that runs right by the river.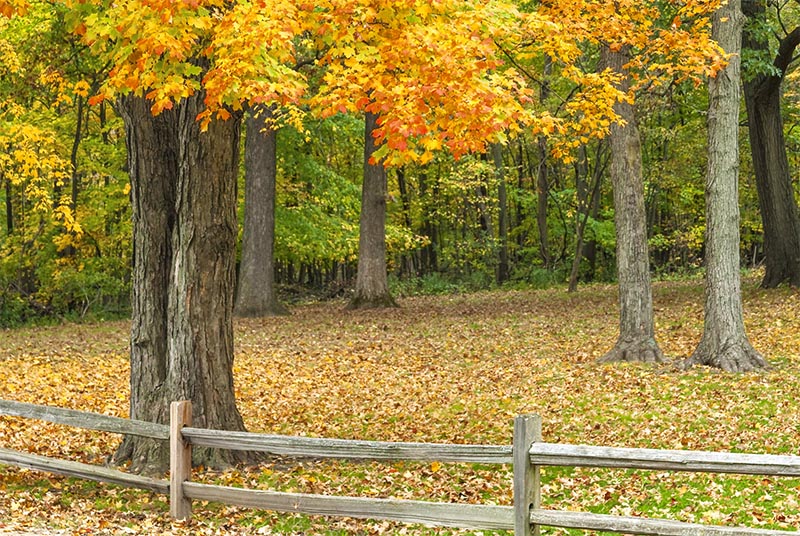 Riverwoods is located roughly 40 minutes north of the city. Much of the village is covered by open space in the form of the southern part of Edward L. Ryerson Conservation Area and the Ravinia Green Country Club. Luxury homes are a regular find in this suburb, although it does have some more reasonably priced options.
Ryerson Conservation Area is bordered by the Des Plaines River to the west. In this preserved area, you will find a proliferation of wildlife and 6.5 miles of trails to explore.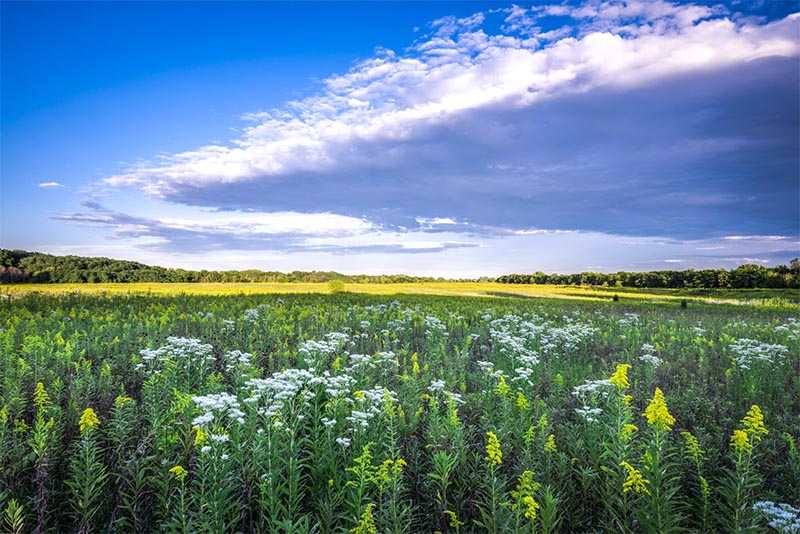 Naperville is one of Chicago's more well-known suburbs, thanks to its own thriving downtown area. The city's riverwalk and downtown restaurant scene have long been a major attraction to residents and visitors alike. You can drive from Chicago to Naperville within 45 minutes to an hour.
South of the city's popular downtown, you'll find the 1,829 acres that make up the Springbrook Prairie Forest Preserve. Spring Brook threads through the preserve, offering beautiful water views. Plus, the area is known for its wildflowers. The Springbrook Prairie Regional Trail is the most well-known place for hikers here, but there are also miles of smaller trails to traverse. Springbrook Prairie also attracts visitors with its picnic grounds and off-leash dog area.