Chicago Local Life
A Diner's Tour of Downtown Naperville
Naperville proves that you don't need to live in the city to have an exciting downtown area. The suburb's downtown has the Naperville Riverwalk, and it's home to the recent, $93 million Water Street District development that brought a hotel and thousands of square feet of retail and restaurant space. Like any downtown worth its salt, Downtown Naperville has a myriad of dining options from the quick and casual to the low-lit and intimate.
Here's what you need to know about the flavors of downtown Naperville.
Asian Food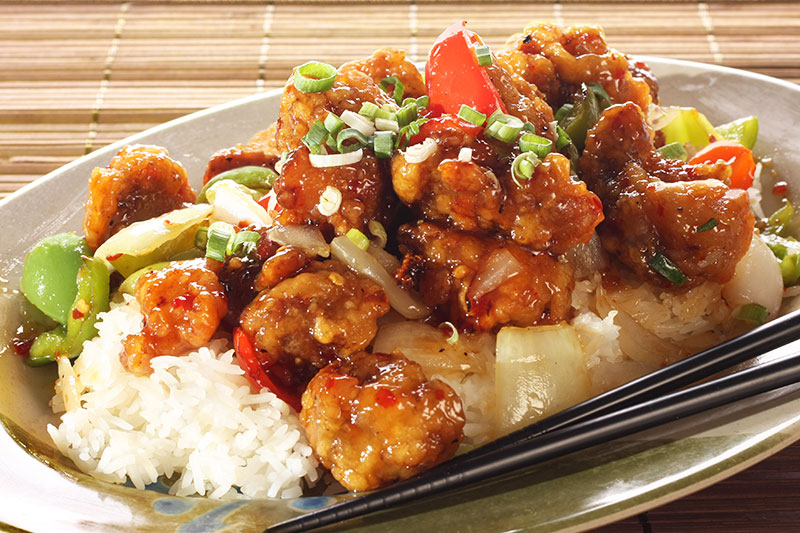 If you're craving Asian cuisine, you have your pick of Thai, sushi, and Japanese restaurants all within walking distance of one another. Grab Thai food at Bangokok Village on Chicago Avenue, or walk across the river to Blue Sushi Sake Grill on Water Street. Sushi House and Moshi Moshi specialize in fresh sushi but also serve other Japanese dishes. For days when you want a little bit of everything, try the Pan-Asian menu at Jin 28.
Pizza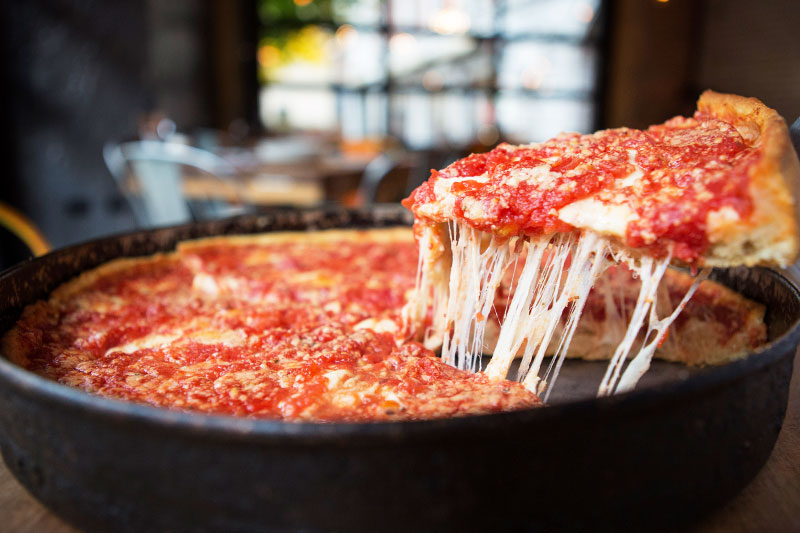 Going out for pizza (or ordering in) in downtown Naperville is a delicious proposition. You can go classic Chicago-style deep dish at Lou Malnati's or Giordano's. If you're looking for a quick slice, Mod Pizza boasts a "superfast" experience, or for a focus on traditional Italian pizza, try Fiamme Pizzeria. Plus, Downtown Naperville got a brand new pizza place in July: MidiCi (Neapolitan pizza is the specialty here).
Mexican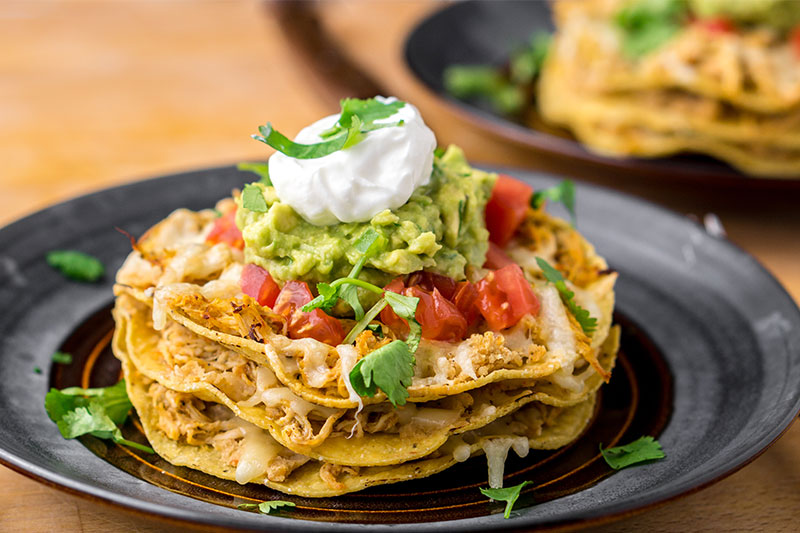 Walking down downtown Naperville's Water Street is an epicure's dream. Quiubo is one of many eateries on this street, and the perfect spot for those days when you're struck with an avocado craving. Quiubo does guacamole of the day and a chef's choice guacamole that rotates on a daily basis. Plus, you can find any number of delicious Mexican dishes like tostadas, tacos, and chilaquiles. The restaurant also does a mean Sunday brunch. For a restaurant born from the love of salsa, try Front Street Cantina.
Comfort Food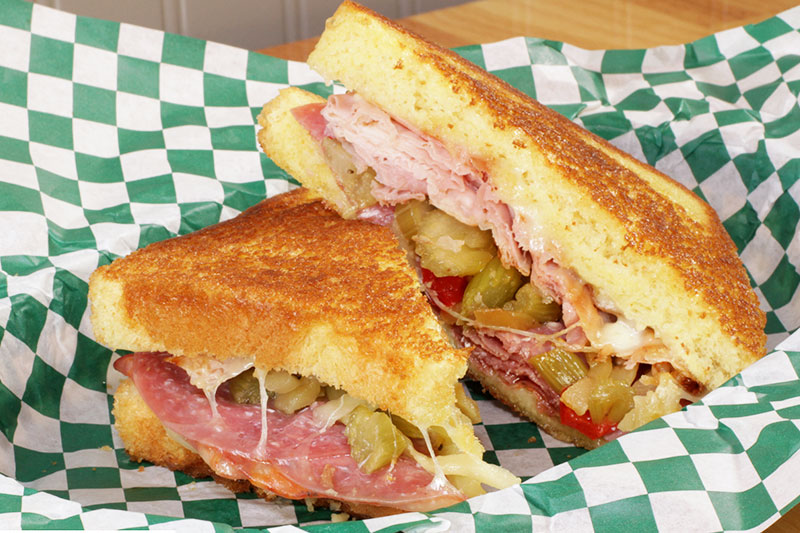 The delightful greasiness and gooeyness of grilled cheese might be one of life's ultimate comforts. Everdine's in Downtown Naperville is devoted to the craft of making the perfect grilled cheese sandwich. Get a classic grilled cheese, or mix things up with buffalo chicken, bacon, and more. For a bigger menu, try Board and Barrel. This bar and restaurant deals in hearty bar food like sloppy joes, burgers, mac and cheese, and nachos. The craft beer menu is also a great comfort to those of us who love our hops.
Seafood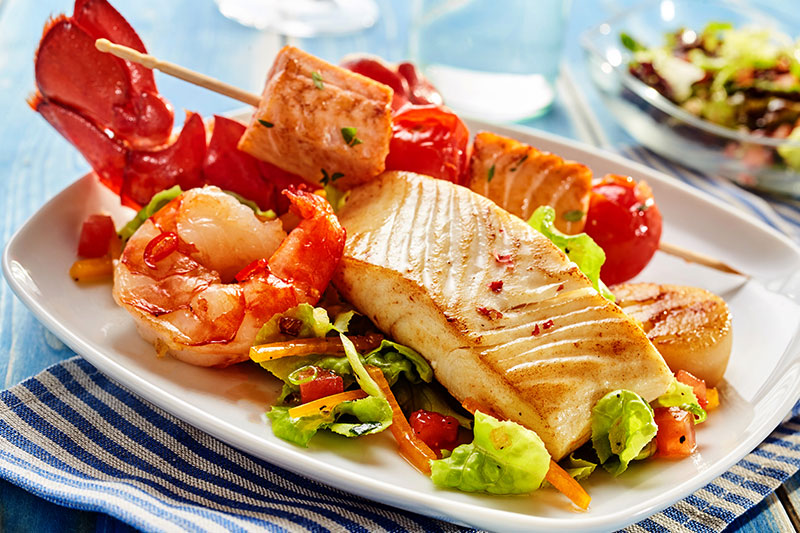 Catch 35, which has a sister location in the Loop, is an upscale seafood restaurant and steakhouse. Come for the oyster selection—it rotates daily—and other fresh seafood. Hugo's Frog Bar and Fish House, a Chicago original, serves nearly every kind of seafood you could imagine at its Naperville location.
The Bar Scene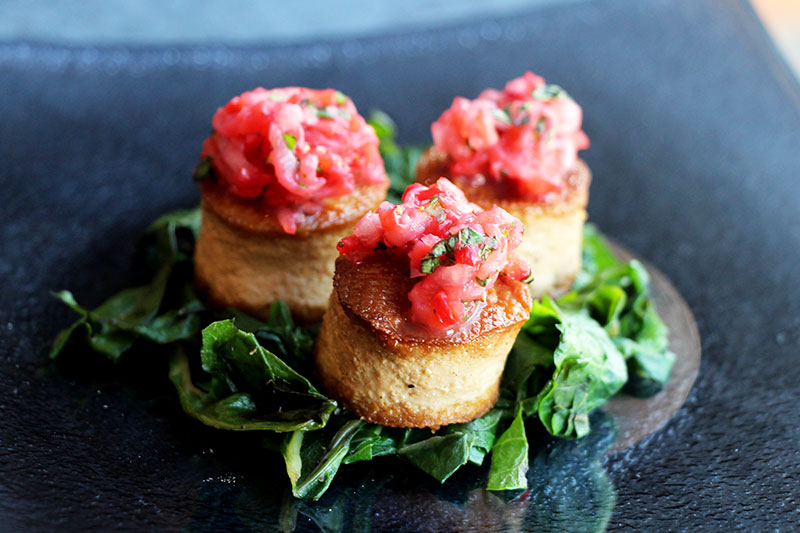 Anyone strolling through Downtown Naperville will have no problem finding a place to linger over cocktails. Quigley's Irish Pub has an extensive draft beer list, a menu of Irish dishes, and live music. The Crafsman by Two Brothers is an outpost of a local brewery that has a farm-to-table menu and a cocktail bar. Over on Jackson Avenue, you'll find a pub of the same name. Jackson Avenue Pub is all about craft beer and specialty burgers.
Ice Cream and Sweets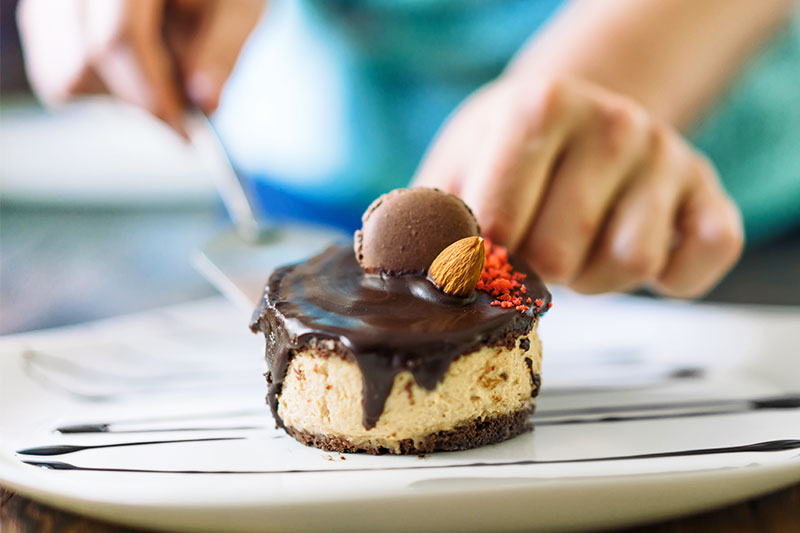 Satisfying your sweet tooth in Naperville is as easy as pie. Get your ice cream rolled up at Munchies or served with raw (completely safe) cookie dough at Cookie Dough Creations. If you prefer an even richer take on ice cream, get your scoops at Frost Gelato. You'll also find premium chocolate and wine at Le Chocolat de Bouchard and all of the fudge and sweets you could possibly eat at Kilwins.
Coffee and Tea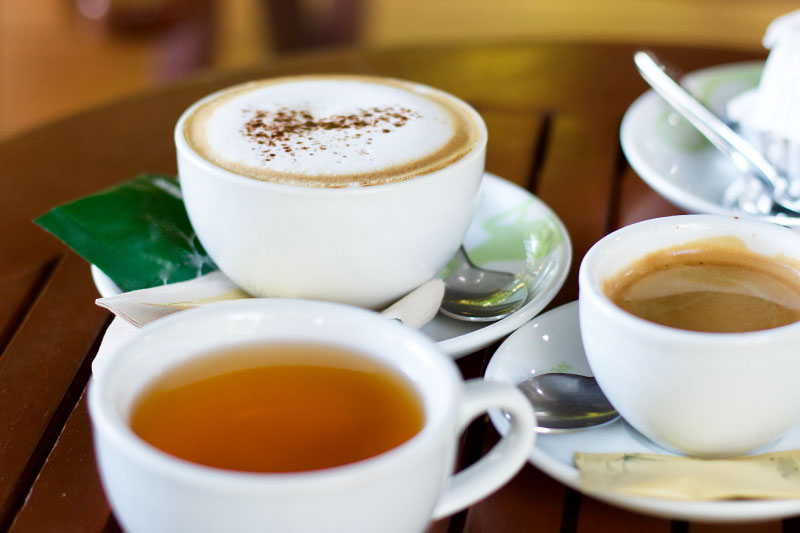 Like any big city, there seems to be a Starbucks around every corner in Downtown Naperville. If you prefer a different take on coffee, you can try Sparrow Coffee—the first cafe from Sparrow Coffee Roastery. For dedicated tea drinkers, you can get a fresh brewed cup and your loose leaf for home at Adiago Teas or DavidsTea.