Your Guide to Staying Healthy in Arlington, America's Fittest City
Your Guide to Staying Healthy in Arlington, America's Fittest City
Arlington is the fittest city in America according to this year's American Fitness Index, a report released each year by the American College of Sports Medicine. Arlington bumps Minneapolis out of the top spot, and pushes Washington D.C. down to third.
"Arlington, Virginia's balance of both healthy behaviors and community infrastructure earned them the No. 1 rank in the 2018 ACSM American Fitness Index with a score of 77.7," the report said. "Balancing healthy behaviors and community infrastructure was a common characteristic of cities that ranked in the top 25 overall."
According to the report, 63.9 percent of Arlington is considered to be in very good or excellent health, and only 5.9 percent are smokers.
If you're hoping to help Arlington keep the top spot into next year, we've got the perfect guide for you. Here are some great spots in Arlington to boost your health.
Healthy Food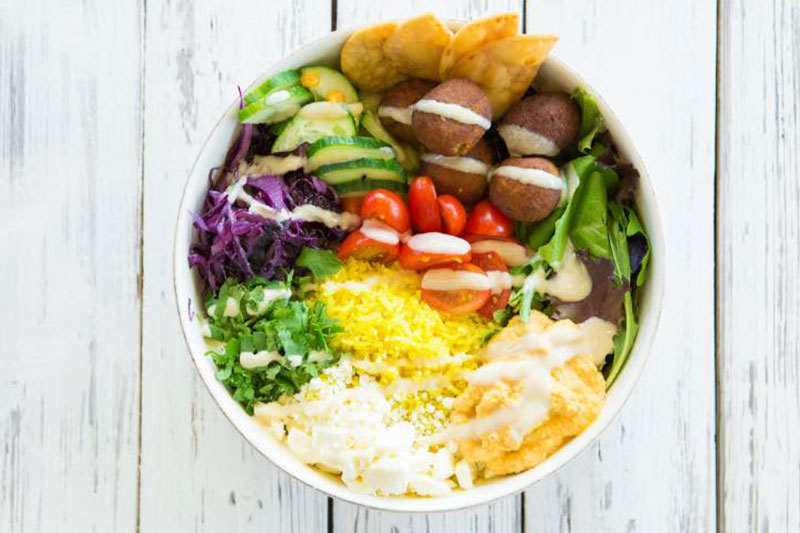 Sweet Leaf Cafe - Virginia Square
Sweet Leaf Cafe is focused on fresh, healthy ingredients in their bowls, salads, and sandwiches. Choose from a pre-set menu of featured dishes, or opt to build your own salad with exactly what you like. You can also enjoy breakfast, smoothies, and sweet treats, too, at the Virginia Square cafe.
Vitality Bowls - Colonial Village
It's all about the acai at Vitality Bowls. The Instagram-friendly bowls at this Colonial Village spot pack a punch of nutrients and antioxidants, thanks to the acai base, and the endless toppings you can pile on. In addition, you can snag a smoothie, panini, salad, or soup.
Brown Bag - Colonial Village
Brown Bag, also in Colonial Village, keeps the focus on "providing the freshest and healthiest food" in their restaurants. In addition to a breakfast, lunch, and smoothie menu, Brown Bag offers a seasonal menu based on locally sourced ingredients.
Smoothies and Juice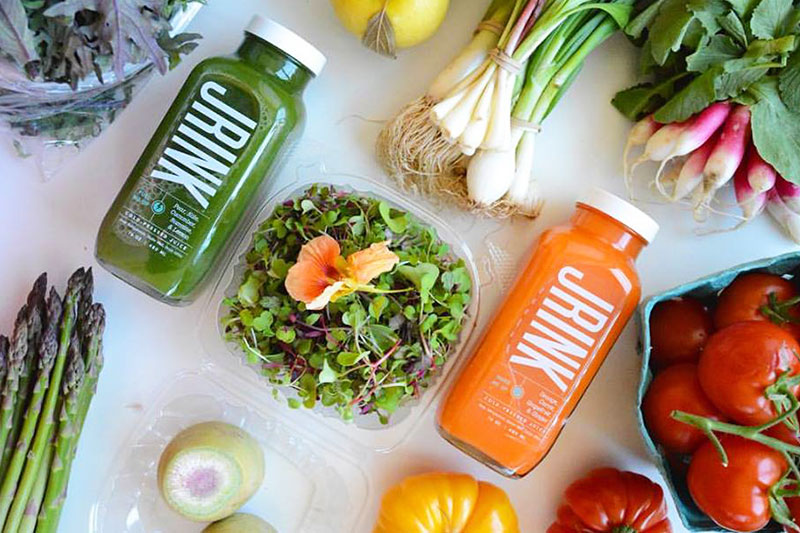 Jrink - Virginia Square
Here you can grab quick, pre-packaged cold-pressed juices on-the-go anytime. According Jrink's website, there's no added sugar, preservatives, or processing in their juices, making them as pure as possible. If you can't stop by their Virginia Square storefront, consider trying out their at-home delivery service instead.
Pulp Juice and Smoothie Bar - Virginia Square
Pulp Juice and Smoothie Bar offers over 30 fruit smoothies to choose from at their Virginia Square store. You can boost the health benefits with enhancers that claim to help burn fat, boost immunity, or relieve stress. For the super health-forward bunch, try a wheatgrass shot in yours.
Tropical Smoothie Cafe - Virginia Square
Near Virginia Square, Tropical Smoothie Cafe offers a mega-menu of smoothies, including seasonal flavors like watermelon mojito. You can add supplements if you're looking for an easy health boost, or top your smoothie with nuts, seeds, or veggies for additional crunch and texture. You can also snag a healthy wrap or flatbread for lunch while you're there.
South Block - Lyon Village
Near Lyon Village, South Block offers cleanse programs with 100-percent raw juice made fresh daily. You can snag a pre-set cleanse, or build your own six pack to customize your juice journey.
Gyms and Fitness Classes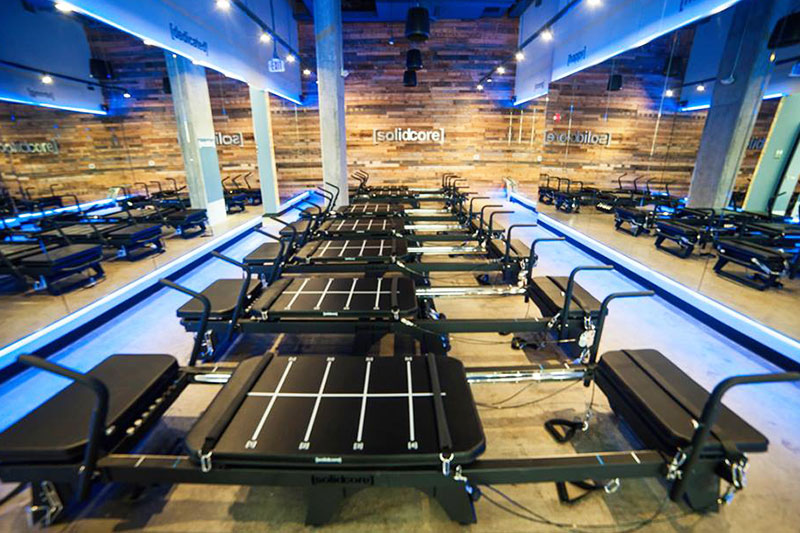 Solidcore - Ballston
The Ballston studio offers Pilates and boot camp classes that aim to transform your body. Using small, controlled movement, Solidcore's classes help to build long, lean, and strong muscles.
Urban Boxing - Virginia Square
This studio has three locations in the D.C. area, including this one in Virginia Square. Urban Boxing offers group classes and personal one-on-one training. Classes include martial arts like jiu-jitsu and muay thai, as well as glow-in-the-dark boxing and even yoga.
Down Dog Yoga - Clarendon
The Clarendon studio offers a range of yoga classes including flows, meditation, and power yoga. You can also join Down Dog Yoga's 40-day program, which promises to "radically change your body and awaken the sacred within your soul."