3 LGBTQ-Friendly Neighborhoods in Las Vegas
3 LGBTQ-Friendly Neighborhoods in Las Vegas
Las Vegas is a laid-back and progressive city. After all, it's nicknamed "Sin City" for its reputation as an adult playground with an anything goes type of attitude, and that open-mindedness extends to welcoming the LGBTQ community.
Although the city as a whole has a wide range of gay bars, social events, and activities, there are three neighborhoods in Las Vegas with the most extensive variety of choices for all things LGBTQ-friendly. Whether you're a member of the LGBTQ community or an ally, it's always good to know the best places in Las Vegas to be surrounded by like-minded locals.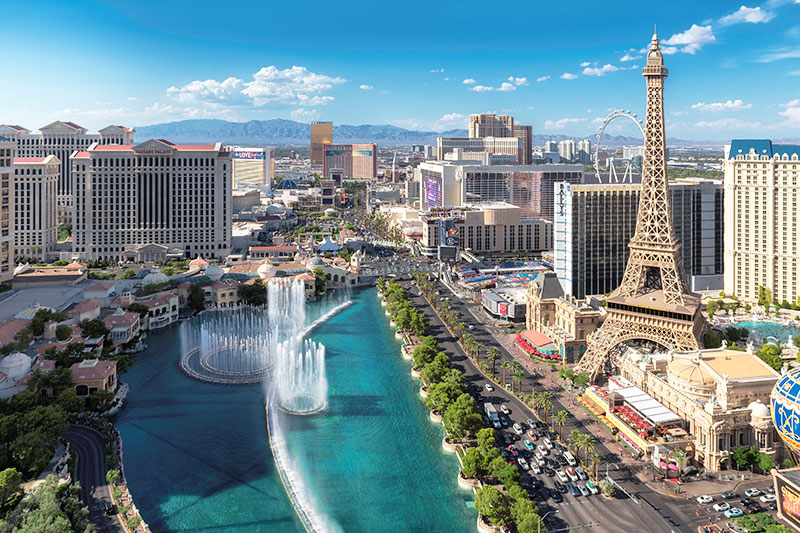 Paradise, Nevada may look a lot like Vegas to an outsider, but actually it's an unincorporated area that was created so casino executives could avoid paying Las Vegas taxes. But like Vegas, Paradise has plenty to offer night owls, and that includes some of the city's best gay bars.
Head to the cluster of LGBTQ-friendly bars that make up the "Fruit Loop" on Paradise Road and Naples Street. The major nightlife attraction of the neighborhood is Piranha, a two-story luxe nightclub where you can see drag queens from "RuPaul's Drag Race." Quadz Video Bar is just across the street from Piranha and has a more relaxed atmosphere. It's perfect if you want to enjoy a casual night after work and play some bingo or watch a game. Another option is FreeZone, which offers karaoke, drag shows, and cheap drinks.
Outside of the Fruit Loop, just east of The Strip, the Badlands Saloon is a country-themed gay dive. The popular Stir Krazy Mongolian Grill, a gay-owned and operated Mongolian and Asian fusion restaurant, is a great option for dining out. The menu features quality ingredients as well as vegan and vegetarian options. If you're not into nightlife, there's also recreational events like the LGBT Volleyball Gay Social at Sunset Park.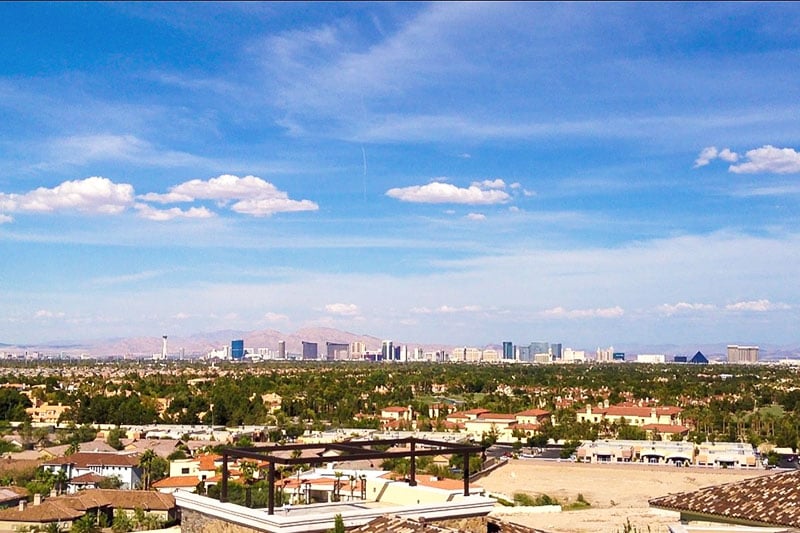 Although Paradise has a majority of gay bars and business establishments in the city, don't count out Spring Valley. Another unincorporated area, Spring Valley was originally formed as a small master-planned community and now spans over 33 miles and includes Las Vegas' Chinatown.
When it comes to nightlife, there's the cowboy-themed hotspot Charlie's located off Arville Street and Tropicana Boulevard. Also off Arville at Sahara Avenue is The Phoenix Bar & Lounge, which offers a casual environment that's open 24/7. If you're looking to hear some music as well as meet new people, The Space, just down the street at Polaris Avenue and Harmon, is a community-driven, charity-based arts complex that features events like the Miss Gay Nevada America pageant. Residents who live in Spring Valley are also just minutes away from The Luxor Hotel on The Strip, which hosts Temptation Sundays, a weekly LGBTQ pool party.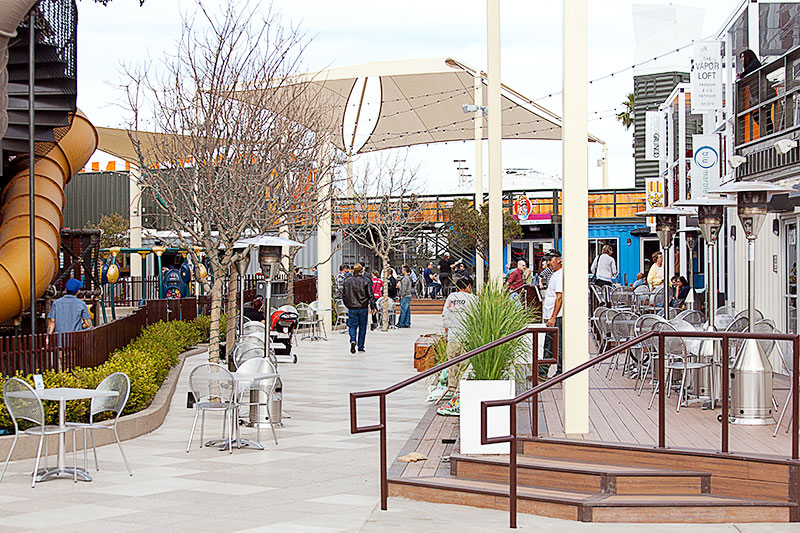 Downtown is a beacon of eccentricity and open-mindedness, so it makes sense that it includes many LGBTQ-friendly businesses. The LGBTQ Center of Southern Nevada, often called The Center, is a great place to start. The Center offers free HIV testing, support groups, volunteer opportunities, a safe space for youth, and a way to connect with others in the community. The Center also has a cafe, library, and conference room.
Bastille on 3rd in the Arts District and Flex Cocktail Lounge off Charleston Boulevard are bars that have been in the neighborhood for many years and offer hangout spots where residents and tourists come together to enjoy good drinks, a vibrant social atmosphere, and lively entertainment. Downtown is also home base for the annual Las Vegas Pride festival and parade that happens in the fall.