Houston Local Life
3 Neighborhoods in Houston for Fitness-Lovers
There are many ways to get active in Houston. Jogging is a popular pastime, especially in walkable, oak-shaded neighborhoods. The Houston Parks and Recreation Department contains 375 parks, 220 greenspaces, and 60 community centers. The Houston Sports & Social Club is an organization that hosts leagues and tournaments in soccer, softball, dodgeball, bowling, and more—and happy hours follow every game. Houston also has ample fitness centers, workout studios, parks, recreational opportunities, and prestigious country clubs. Here's a guide to Houston's most fitness-centric neighborhoods.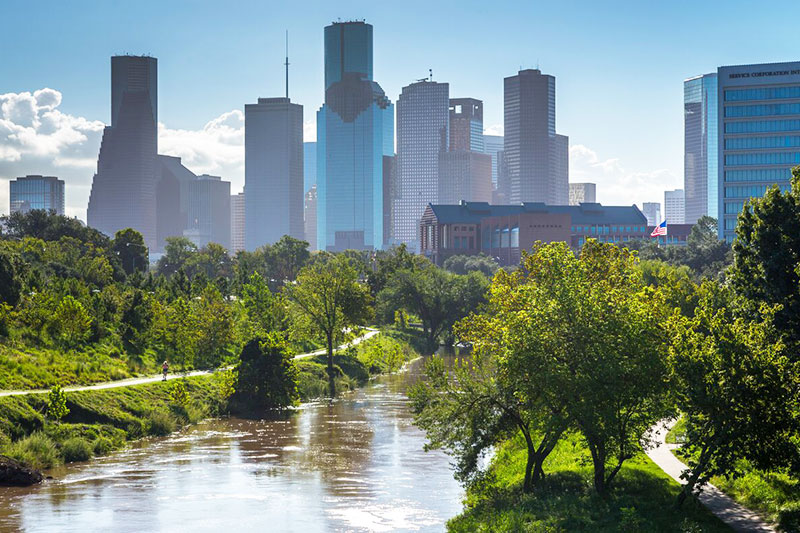 Memorial Park/Washington Corridor is a thriving urban residential area. As one of Houston's greenest and most bike-friendly neighborhoods, fitness-lovers will feel right at home.
The neighborhood has at least a dozen indoor fitness spots accommodating a variety of activities. Pugilists can train with four time lightweight champion Juan Diaz at Baby Bull Boxing. The Houston Gym is a 15,000-square-foot facility offering fitness classes in Zumba, tae-bo, Pilates, and more. The unconventional Verticality Pole Fitness has classes in pole and chair dancing and hosts private lessons for bachelorette parties and other celebrations. Washington Gym aka WG anchors the neighborhood. Thanks to the staff's personalized, know-you-by-name approach, the gym is highly rated and used by a large portion of the community.
Joggers, walkers, and cyclists have three major outdoor fitness destinations: The White Oak Bayou Greenway with 15 miles of paved trails, Buffalo Bayou which can also be kayaked or canoed, and Memorial Park with acres of trails and sports facilities including baseball and soccer fields; tennis, croquet, and sand volleyball courts; and an 18-hole golf course.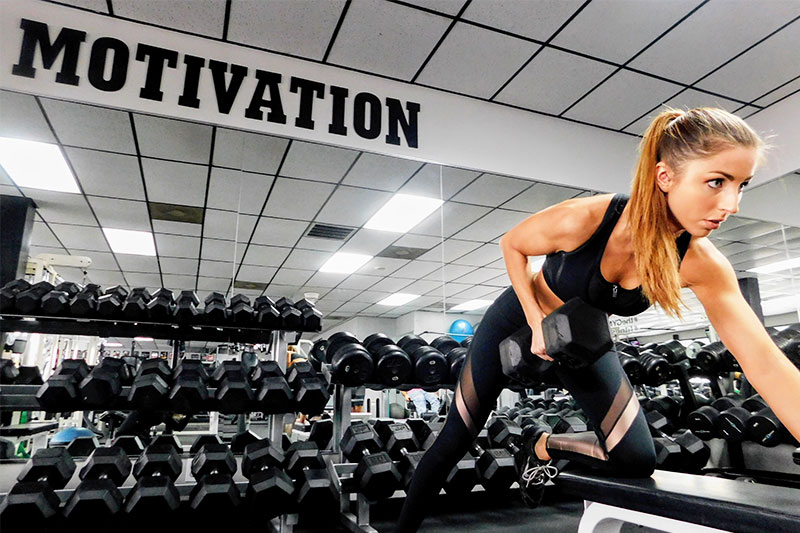 River Oaks is a centrally located, upscale community where celebrity sightings abound. Residents prioritizes health and wellness, and the neighborhood accommodates the luxury fitness lifestyle like no other.
The stately River Oaks Country Club—with its manicured grounds and a lavish courtyard fountain—features a golf course, red clay tennis courts, a fitness center, and a pool. For those wanting a no-frills workout, The Gym's weight room and fitness center is fully stocked with exercise equipment for individual workouts or personal training sessions. Locals appreciate the staff's motivational attitude and tailored approach.
River Oaks is also home to trendy fitness chains like 9Round, a 30-minute, high-intensity kickboxing gym; Equinox with Pilates and hot yoga classes, a spa for post-workout relaxation, and a kids club; and Pure Barre, showcasing an energetic group workout inspired by ballet movements.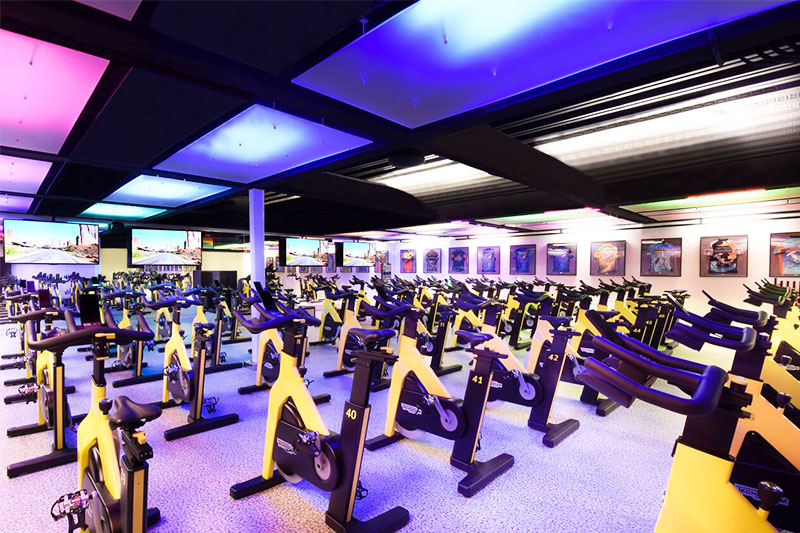 Memorial is dappled with midcentury-modern single-family homes and contemporary townhouses. The neighborhood is residential and features tree-lined streets and coveted backyard space. Straddling the city center and the suburbs, Memorial offers residents the best of both worlds.
Families flock to Memorial so fitness options in the area serve all ages. Activities at The Little Gym include gymnastics, dance, sports skill classes, and summer camps for toddlers to 12 year olds. Those of all ages can try Memorial Athletic Club, which has it all: aerobics classes, a year-round aquatic center with indoor and an outdoor pools, racquetball courts, and a fitness center. Other programs include yoga, pilates, spin class, triathlon training, and sessions geared toward kids, teens, and seniors. The Parisi Speed School trains youth athletes in speed, strength, and movement.
The vibe at the locally owned Pro Dynamic Fitness can be described as clean, comfortable, and cozy—a place where staff treats members like family. Houstonian Fitness Club, a private neighborhood facility, provides more exclusive exercise experience. With over 200 group classes, 9 tennis courts (indoor and out), 3 pools, on-site restaurants, and childcare, the Houstonian is a top-notch health, fitness, and community center.
Memorial Park is also home to two large greenspaces. Parts of Buffalo Bayou border the neighborhood, and the wooded 500-acre Terry Hershey Park features 12 miles of trails with exercise stations along the route for runners. The park's signature dirt path "anthills" are popular with hikers and mountain bikers.